Kawasaki continues to be busy in 2021, announcing earlier this year that its motorcycle business would be hived off from the Heavy Industries main company. And so it came to pass on Oct 1st.
But a recent announcement came as a bit of a bombshell, the company stating it wants all its products sold outside of the Japanese domestic market to be electric within 13 years. Aside from smaller bespoke electric bike makers, this is the first of the major Japanese companies to be showing its electric hand.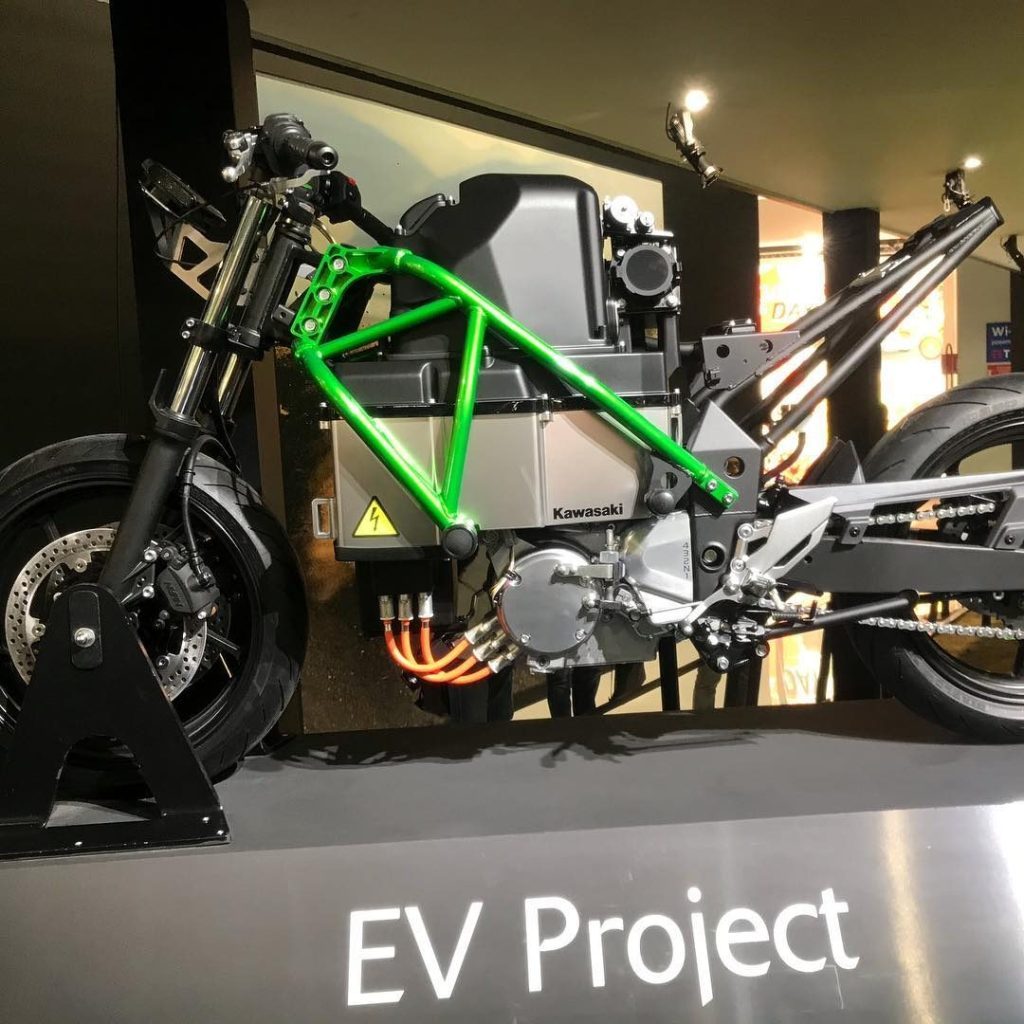 There's more too, because within three years Kawasaki is introducing 10 types of electrified machines. Vehicles solely powered by petrol will be gone from the line-up by 2035. The company is also experimenting at present with hydrogen power for its motorcycles, the firm wanting to retain the sound of conventional engines but to be carbon neutral.
Kawasaki Heavy Industries has just spun off its motorcycle business into a new single entity and this company is known as Kawasaki Motors Limited. The company mentioned midyear that its sales of motorcycles larger than 400cc have increased by almost two-thirds since 2017. Moreover, its customers are now younger, with riders in their 20s up by over one-half in the same period.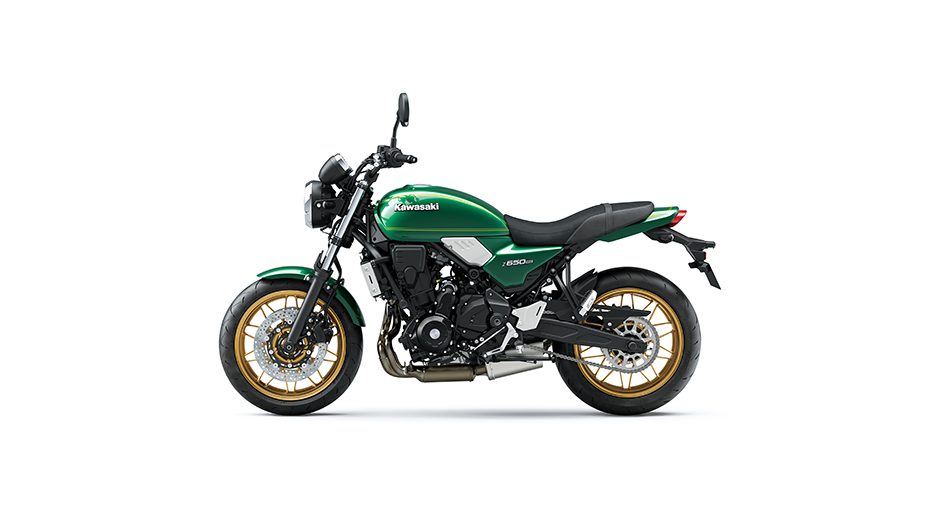 The company is also expanding, Kawasaki Motors Limited's new president, Hiroshi Ito, stating it is enlarging its US factory in Nebraska and also building a new plant in Mexico.
In recognition of these major changes Kawasaki Motors Limited has chosen a new logo or, more accurately, reused an old one. The River Mark, as it's known, alludes to a clean green future, possibly involving renewable energy sources, like hydroelectric power.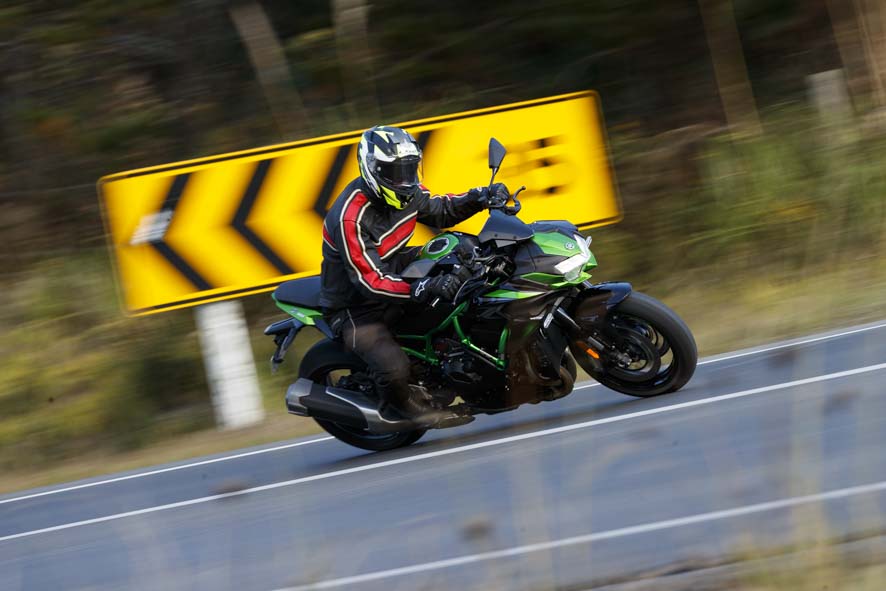 The logo was first reintroduced when the Ninja H2 and H2R were launched in 2014. It's a stylized design that's based on 'kawa' which means 'river' in Japanese. The symbol was first employed in the 1870s on flags of the shipping company which eventually became Kawasaki Heavy Industries.
Anyhow, Kawasaki Motors Limited says that henceforth every motorcycle will apparently have some of the H2 genetic material in its make-up. Sounds good by us.