Audi's thrumming five-cylinder RS 3 has been confirmed for a Q1 2022 arrival, with Audi's local arm also announcing the hot hatch's spec and pricing earlier this morning.
The new RS 3 utilises an updated version of the turbocharged five-pot, producing 294kW of power and 500Nm of torque. Although the powertrain is a little long in the tooth by now, on paper it should be a keen rival for the Mercedes-AMG A 45 S.
In one of the cheekiest pricing schemes we've seen in quite a while, the RS 3's pricing starts at exactly $100 less than the aforementioned AMG; at $112,500. It's also set to appear locally in only its Sportback hatchback form, with the sedan version completely missing from the release.
"The RS 3 Sportback represents the entry point to the RS world and, thanks to its renowned powertrain and new torque splitter, the ultimate in performance in the compact market," said Dean Sheed, General Manager, Audi New Zealand.
"New Zealand is the number one market in the world for Audi RS product, with Kiwis showing a great fondness for its usable, outstanding performance.
"The third generation RS 3 Sportback will be our most accomplished edition of this model – and I'm sure Kiwi performance fans are looking forward to its arrival."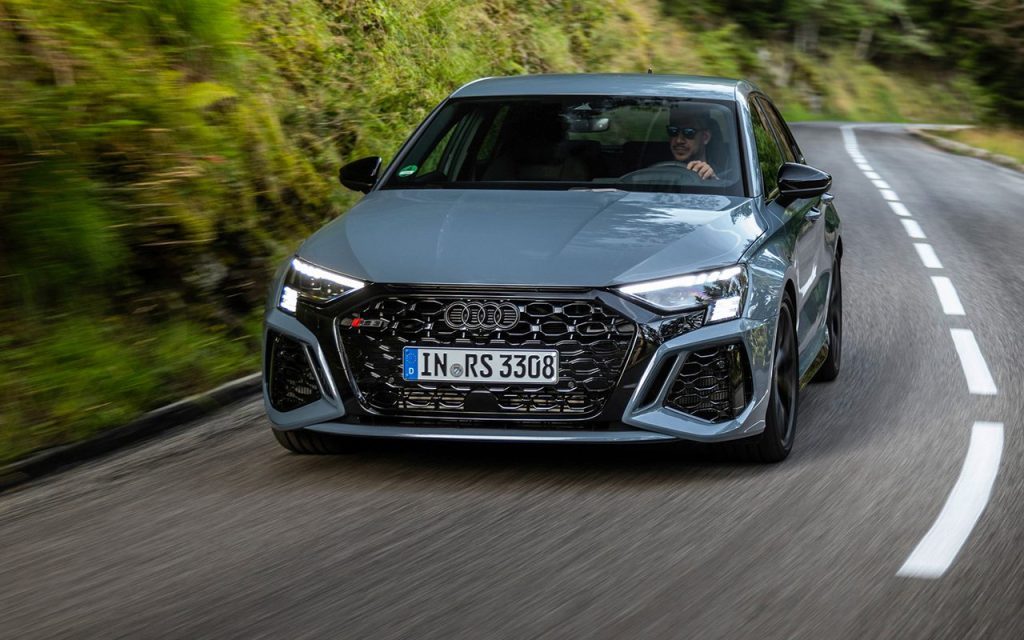 Apart from more output being squeezed from the five-cylinder, the new RS 3 gains sharpened looks, it also gets a new rear torque splitter with an electronically controlled multiple disc clutch on each driveshaft. On top of making it rotate better than before, this also is what makes the RS 3's new 'Drift Mode' tick.
Standard kit includes a set of grey 19-inch wheels with staggered rubber, Nappa leather upholstery, heated front seats, satnav, two-zone climate control, a 10-speaker sound system, the 12.3-inch 'Virtual Cockpit', a hefty suite of safety tech, and more.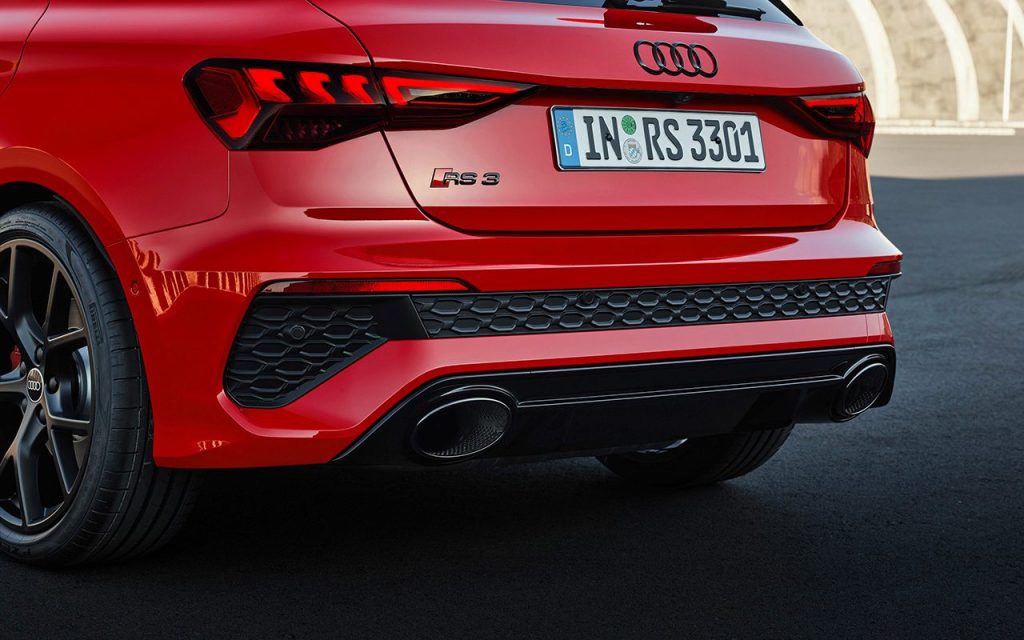 Even with a healthy standard equipment list, the options list is predictably vast. A heads-up display ($2300), Bang & Olufsen 15-speaker sound system ($1500), and carbon fibre cabin inserts ($2300) are among the optional extras.
Audi also offers six 'options packages'; the RS Design Package in Red, RS Design Package in Green, both package's 'Plus' variants, the Gloss Black Styling Package, and the Gloss Black Styling Package Plus. Each mainly tackles cosmetic changes, including coloured contrast interior stitching, seat-belt colours, and more.