Bentley's latest Continental GT, the third iteration, we sampled first in Australia. Now we get to drive the first edition variant on kiwi roads.
It's the most expensive machine we've driven this year, the Continental GT, especially in First Edition guise, as featured here. You don't get a whole lot of change from half a million dollars – it's $475k to be precise – and so you'd rightfully expect it to be otherworldly. Having driven it for the best part of an entire day, we'd say it genuinely is.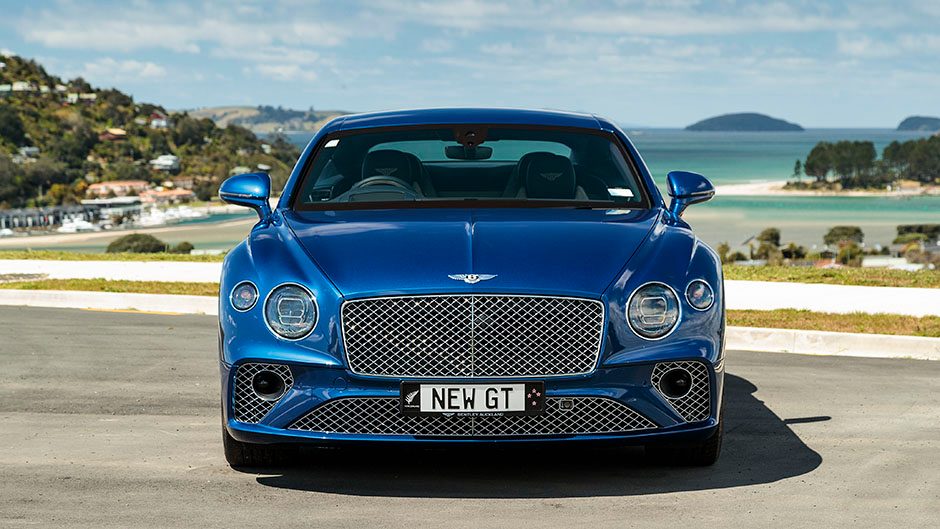 Good things really do take time and I'm not so sure the previous generations of the Continental GT lived up to the hype. The look never quite gelled and despite huge amounts of power, the GT was never that quick. Nor was it especially wieldy.
Third time round, however, things are very different, wrongs have been righted. We got that impression a month ago at the Australasian launch in Queensland and Northern NSW, where the GT came across as a much more honed machine, quicker (even more than on paper) and sharper on road, both in a visual and physical sense, we were really looking forward to driving the GT on home turf.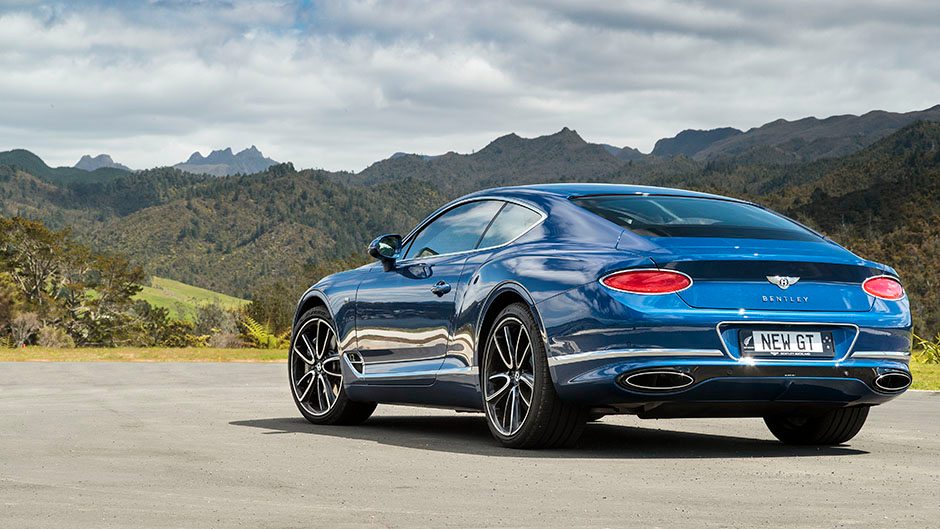 So it came as a bit of shock to be helming it again quite so soon after our initial dalliance at the wheel in Australia. Their roads are a bit different from ours, more destroyed more often by the passage of heavy vehicles, and so we weren't sure of how comfortable it would be using the Sport setting on Kiwi roads. Needn't have worried unduly.
Same for the initial uptake of the new eight-speed dual clutch transmission. Bentley staff said they had even delayed the launch of the Conti GT just to make sure they'd nailed this aspect so we made sure to check it out carefully back home. In traffic gently accelerating away from stop lights or letting rip using launch control, it's hard to discern the difference from a regular eight-speed torque converter auto. In each case it just goes about its business in smooth, refined fashion.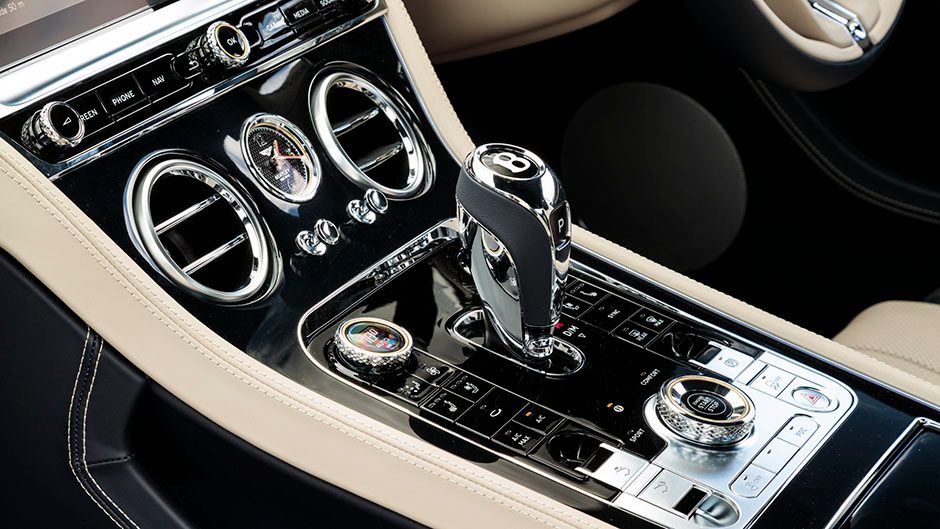 Nailing the brief
There are two notable aspects where the latest Continental GT, the third iteration, really does hit the mark exceedingly well. At last the styling works cohesively. You'd never mistake this for anything else; the shape, the headlights, the mesh grille, the oval taillights and pipes are highly distinctive. And yet on the third attempt the stylists really have injected a whole lot more athleticism into the shape of the Conti.
Where it was once blobby, it now bristles with tone. The bonnet dives away more quickly than it used to, with a reduced front overhang, and the haunches seem more pronounced at the rear. Our particular tester was one of the rare First Edition models, with Mulliner fit out inside, and 22-inch bi-colour black hand-polished rims, with low profile PZeros applied. The overall look of the coupe is predatory in a subtle rather than overt way. It genuinely looks like it means seriously speedy business.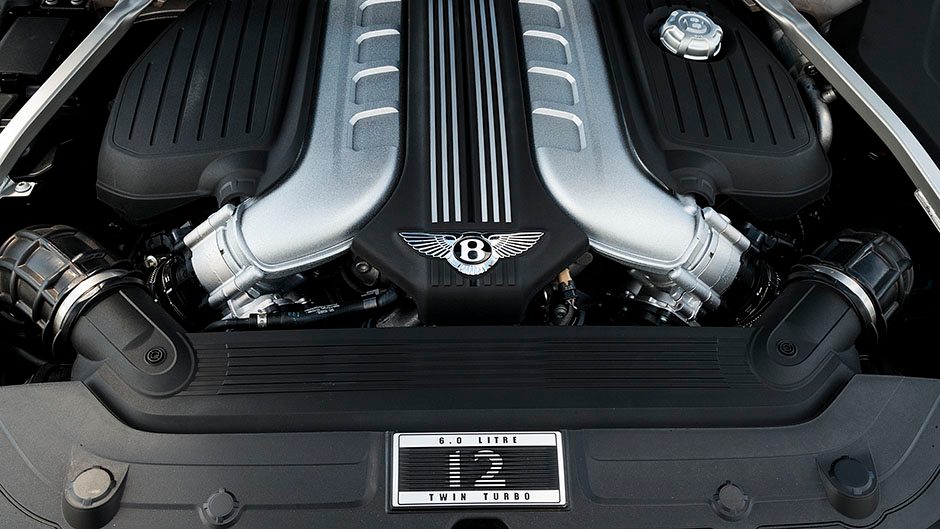 And that's kind of appropriate because under the hood is a proper beast too. The W12 6.0L twin-turbo TSI mill gets a tickle up and is now good for 467kW (626hp) at 6000rpm and 900Nm of torque, on tap from 1350rpm through to 4500rpm. Because this is so powerful and high geared (1500rpm in top equates to 120km/h) you tend to drive it off the torque rather than the revs.
There's just enormous amounts of forward momentum happening across the 3000-4000rpm zone that you're seldom able to go for broke. Do that and you're forever exceeding all the local speed limits. We know, because we inadvertently did at a somewhat inopportune moment downcountry. Fortunately the brakes are strong and the law must have been having a pleasant morning. More likely couldn't have had the radar operating.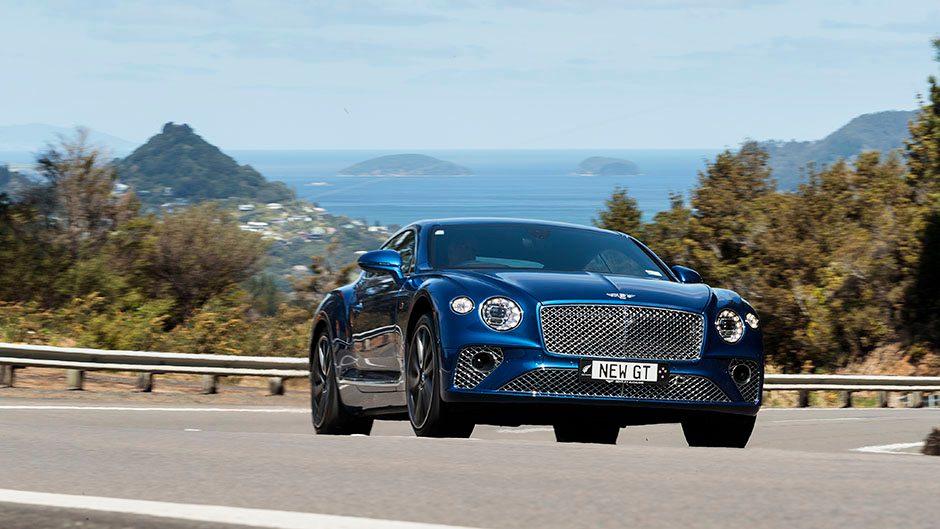 The new transmission is something we hadn't really expected, given the (limited) competition in this area generally uses conventional eight speed autos. But there's no doubting twin-clutchers make haste. As we reported earlier, we've never had a Conti GT break 4.5sec 0-100 but on a flat section of road in Northern NSW we eked out a sprint time of 3.47sec, comfortably below the 3.7sec claim. That car also had the 22-inch rims, so maybe the extra rubber helps the all-paw powertrain to get the output grounded better.
There's nothing much to do for a hot start; simply turn off ESP and TC, set the rotary controller to Sport, and gas it up with your left foot firmly on the brake pedal. The engine quickly settles to 4000rpm and it bursts cleanly away from standstill, a shift later and 100 pops up in 3.5sec. With enough airstrip tarmac, Bentley reckons you can wind the latest GT out to an even 333km/h. That's north of 200mph, as you're probably aware.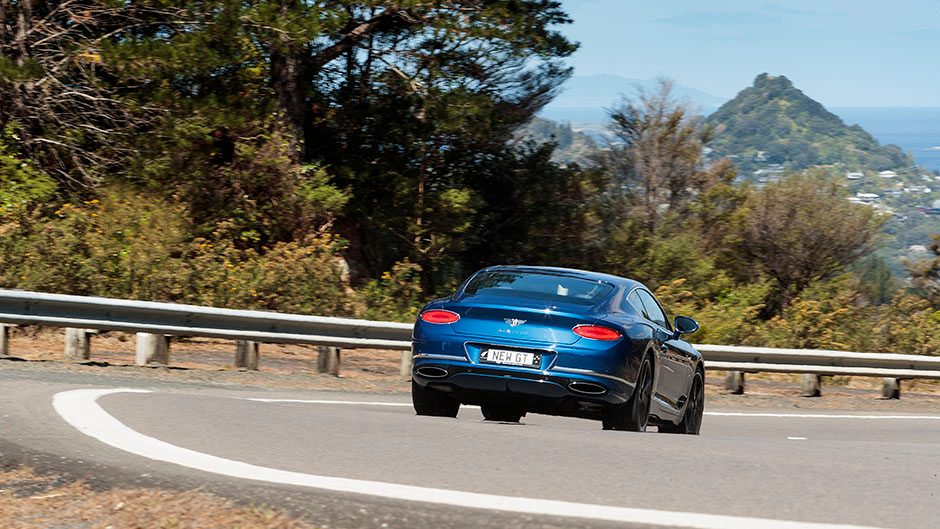 Sure but does it turn?
We had a bit of an inkling that this was also a better balanced affair, on account of a couple of key things. Firstly the front axle is further forward by 135mm and so the engine is repositioned slightly rearwards, improving its weight split to 55/45. Keeping understeer in check is torque vectoring by brake, and in Sport mode the GT acts predominantly as a rear drive machine, so both aspects theoretically help the car round up into bends. There are also active sway bars to keep things on the level.
Heading south under active cruise control, the car slowed noticeably through a couple of our reference corners, as if torque vectoring had cut in. However, later we found that patently wasn't the case. During a photography session on the challenging hill roads north of Tairua, the GT steadfastly refused to run wide of the line, and if the brakes were chiming in it certainly wasn't apparent.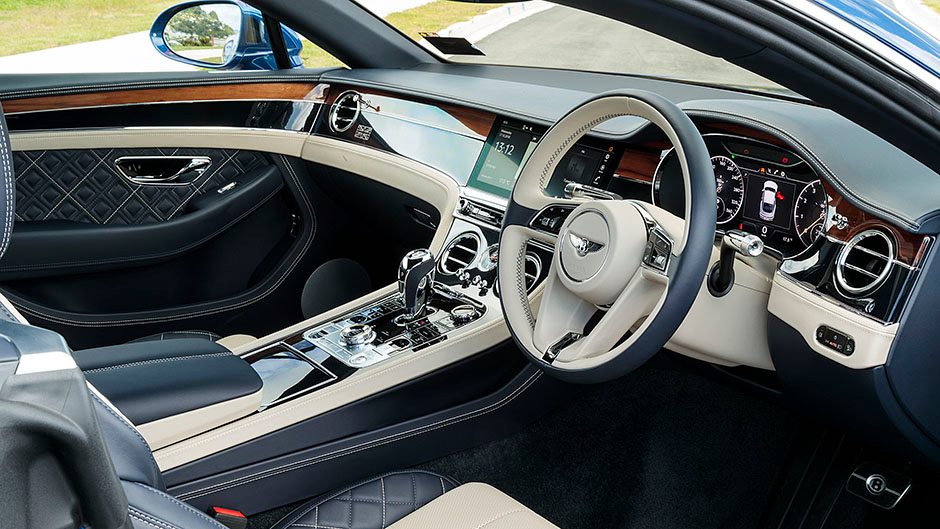 Try as we might, even with ESP in the dynamic mode setting, this just kept doggedly rounding up the bends and in my mind I'm doing a Conor McGregor, tapping the wheel in mock surrender. That a car this size and weight can corner with such confidence is a case of might over matter. The old Contis would have given up the ghost much earlier. This one is clearly up for a scrap.
Because it's so quick in a straight line (almost without trying Officer) and hangs tough so determinedly in the bends, it's now truer to its name than it ever has been. So we don't live on the Continent but North to South you can put in some big miles if you set your mind to it. And 12-cylinder engines are purpose-built to tick off the distance markers in effortless fashion. This made quick work of the Kopu-Hikuai Road, one that's often a blight for drivers.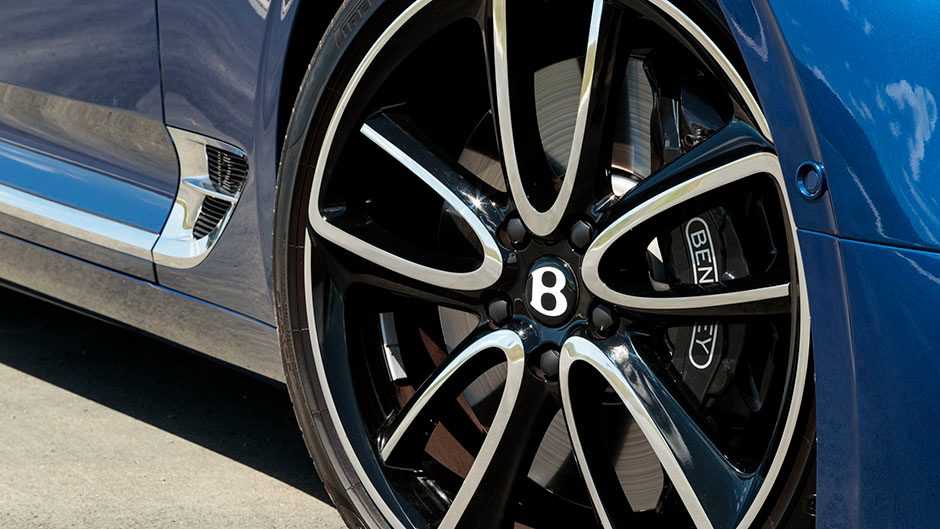 There are precious few passing opportunities (though we note there are now more passing lanes, and signs encouraging slower vehicles to use the damn things) but this makes overtakes both safe and easy. With an 80-120 time of just on 2sec flat, you only need 57m of clear road to get the job done.
In this situation, where roads are challenging, you're best off using Sport mode, which goes without saying. While that clearly heightens the reactivity of the transmission, and amps up the active suspension, improving speed both through and out of the bends, ride quality remains sumptuous. It's only ever quiet inside too, with dB figures resolutely in the sixties.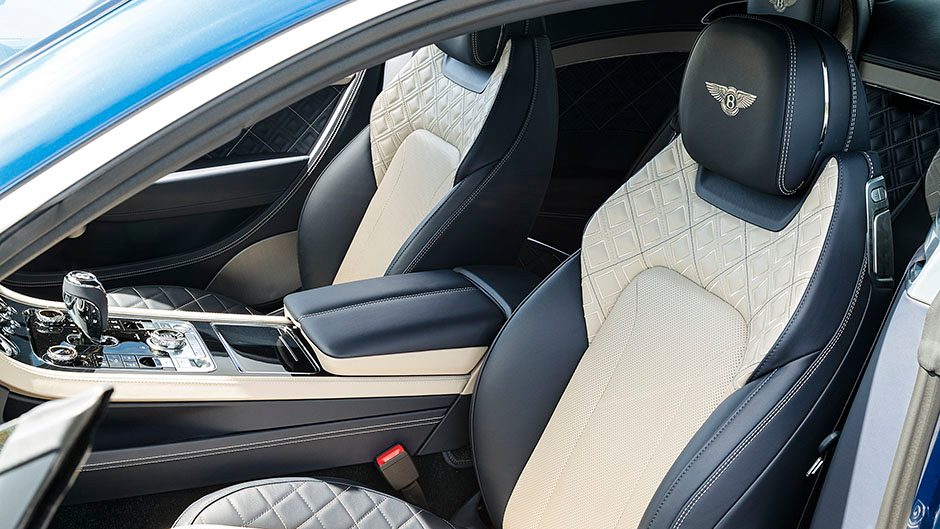 One other thing surprised on our day out in the GT; fuel use wasn't exorbitant. Set to 103 on active cruise, expect a low of around 7.5L/100km on the flat, for the engine deactivates six cylinders under light loads. Not that you'll ever notice that happening.
At the other extreme we saw a high of just 16.5L/100km, probably due in part to its new port and direct fuel injection system and slippery Cd of 0.29. Bentley claims an average of 12.2L/100km and we often saw 11s when cruising on the open road without any real attempt at economising.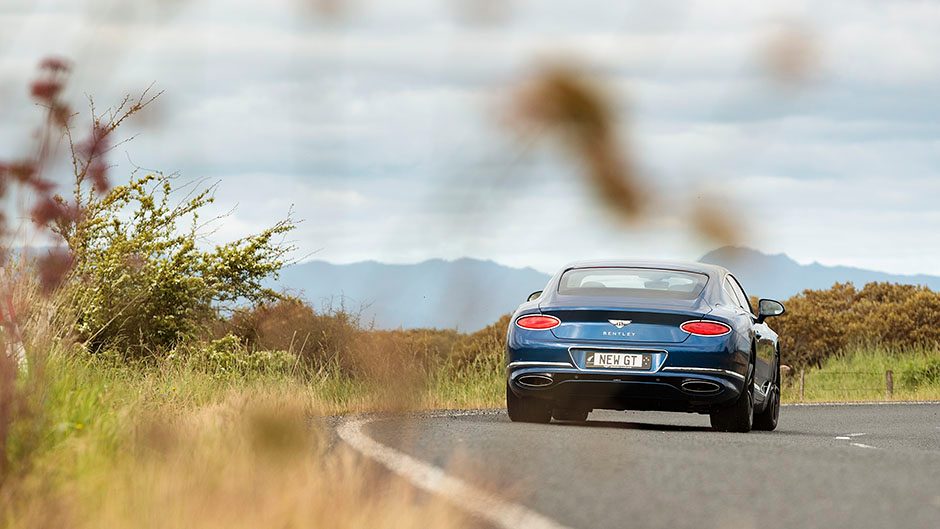 Capping it off
If you think the exterior is better than ever, the cabin in the First Edition Conti GT is something else, the Mulliner adding the special diamond quilting and knurling. No actual diamonds mind, but plenty of glitz nonetheless. First Edition has Touring and City safety specification as standard, so all the active safety bits are present, along with the rotating display, a bit of Bentley theatre as much as anything, fully powered front seats, including internal masseur, and LED mood and welcome home lighting. You name it.
That said, if you just want the W12 Conti GT instead, that kicks off for $355k, though you'd really want to specify the Touring and City safety packages but you'd still be into what's mechanically the same for $100k less than the First Edition variant. Not quite as opulent, but still mighty impressive. Not that your rear seat passengers will think that; best they're of the compact or canine variety.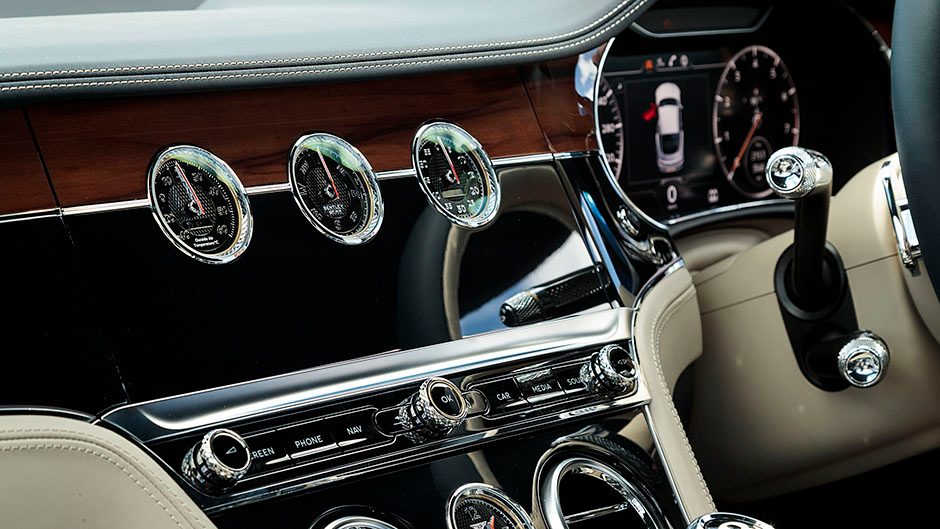 We rather like the control centre which takes a bit of time to accustomise to, but then it's simplicity itself, with no mousey devices to complicate things. Comfort entry you expect, and the push button starter isn't hidden by the wheel. Climate controls surround the shift lever which has no manual gate. Simply pull it back once to activate paddle shift manual control.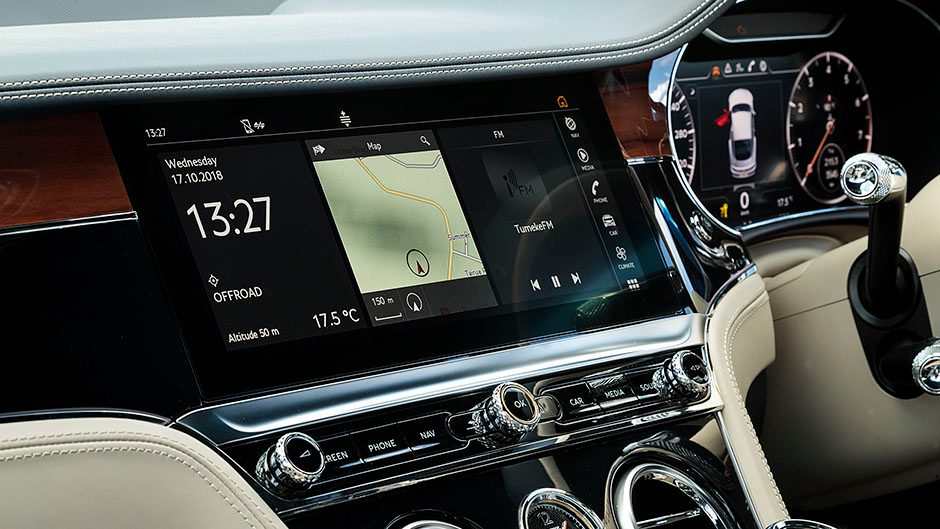 Options ahead
We'd expect a V8 along in a year, and also a hybrid Conti GT in the not-too-distant future, given as Bentley is working on the latter for the Bentayga. And for those with a penchant for the wind messing their hairdos, a convertible variant will also be released next year. Meantime, the paramount model is always the 12-cylinder variant, made all the more exclusive in First Edition guise. Few meld performance, sport and luxury so well as this.
| | |
| --- | --- |
| Model | Bentley Continental GT First Edition |
| Price | $475,000 |
| Engine | 5950cc, V12, T/DI, 467kW/900Nm |
| Drivetrain | 8-speed auto, all-wheel drive |
| Fuel Use | 12.2L/100km |
| C02 Output | 278g/km |
| 0-100km/h | 3.47sec |
| Weight | 2274kg |