Think about all the ingredients that make a good police car. Spaciousness, practicality, nimble handling, solid straight-line performance. Now, feast your eyes on what might be the most unorthodox police car on the planet.
Chalki Island in the Greek Islands has revealed the latest additions to its police vehicle fleet, in the form of six new Citroens; two of which are based on the brand's diminutive Ami.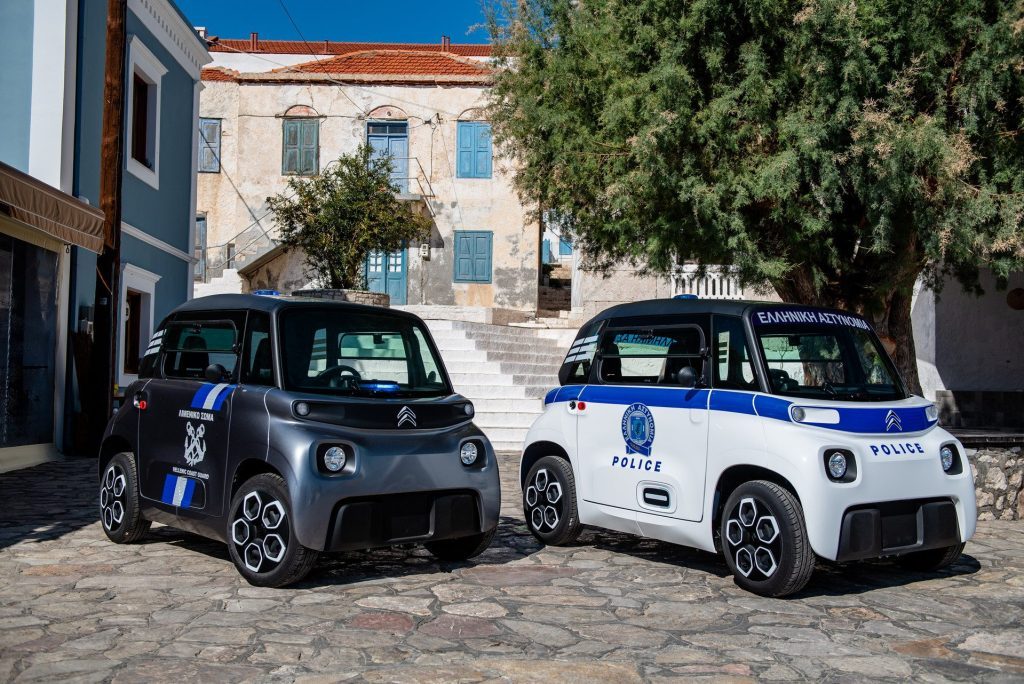 The Ami is a fully electric 'quadricycle' halfway house between a scooter and a full-size passenger car, designed to fill a void in the market for young drivers and those living in dense urban areas alike.
It's not particularly quick, with a top speed of just 45km/h, nor is it terribly practical with its 70km of range via the 5.5kWh lithium-ion battery underneath the bodywork. Perhaps it will stop crime with its cuteness.
In fairness, the Ami is likely more suitable than one would assume in a tightly packed town like Chalki Island. The island is only 10km wide, meaning that range should be more than enough for most days. It also has its share of condensed beachside residential areas, which will favour the Ami's dimensions.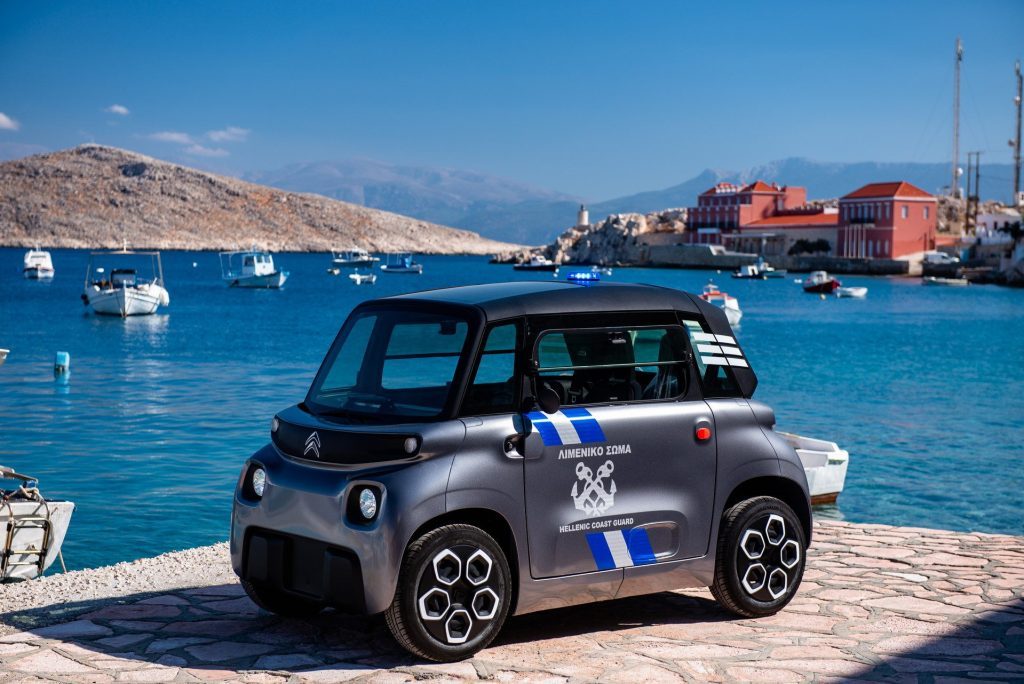 Along with the two Amis, Citroen has also provided the municipality with two e-C4s, an e-Jumpy van, and an e-Spacetourer. One of the Amis will be used by police, and the other by the coast guard.
Those looking at the Ami and thinking that they're keen for a slice of that action should prepare to be disappointed. Speaking recently to NZ Autocar, a local Citroen spokesperson confirmed that the model is not heading our way; primarily due to it only being produced in left-hand drive.
"From what we understand it is approved for the UK in left hand drive only, as cool as the car is, that would preclude it from considering it in New Zealand," they said.