Norton Motorcycles has been through some rough patches but is now emerging, butterfly like, under new ownership (TVS of India), and has just opened the doors to its spanking new factory, a 7000m2 facility with an R&D centre and global headquarters that's located in Solihull in the West Midlands.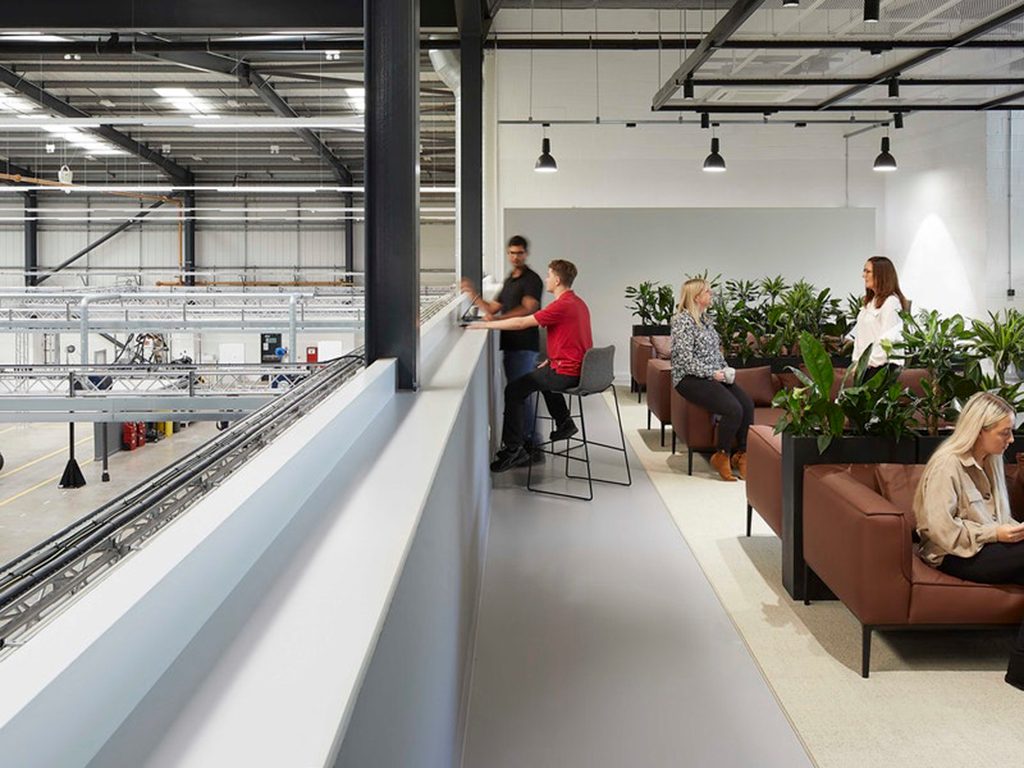 The 123-year-old British marque almost collapsed last year but was saved at the last minute by white knight TVS Motors, stepping in to expunge company debt and start afresh.
Everything was relocated from Donington Hall to brand new facilities which should allay fears of poor quality control that dogged the previous era. The new factory is said to be capable of producing 8000 bikes a year.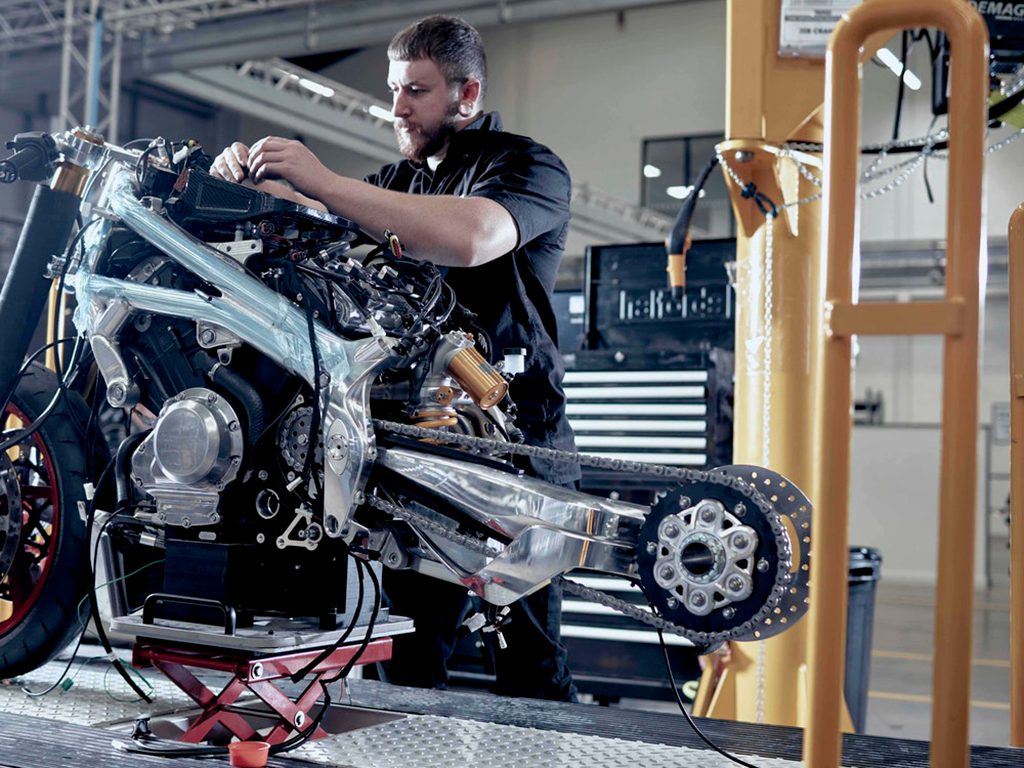 And the first machine to come down the line will be the revised V4 SV. New CEO, Robert Hentschel, commented at the opening "The new Norton Motorcycles headquarters is a true embodiment of this iconic British marque…and is the perfect platform to re-energise our business as we lead the Norton brand to onward success".
TVS Motors managing director, Sudarshan Venu, believes that Norton has the potential to become a major player globally once more, and that TVS is committed to its long-term goals.
The direction of the company has not yet been outlined but it is thought it will work on electric powertrain development and intends to return to Isle of Man TT racing at some point.
However, before then we're likely to see bikes such as the V4CR, a naked cafe racer derived from the recently refreshed V4SV superbike.
Powered by a 1200cc 72-degree V4 engine, the cafe racer will evidently have 185bhp at its disposal. The engine will be housed in a chassis that has been undergoing revision over the past 16 months.
The prototype features a carbon fibre fuel tank and body panels, and a polished billet aluminium swingarm and frame. It has already been subjected to extensive road and track testing.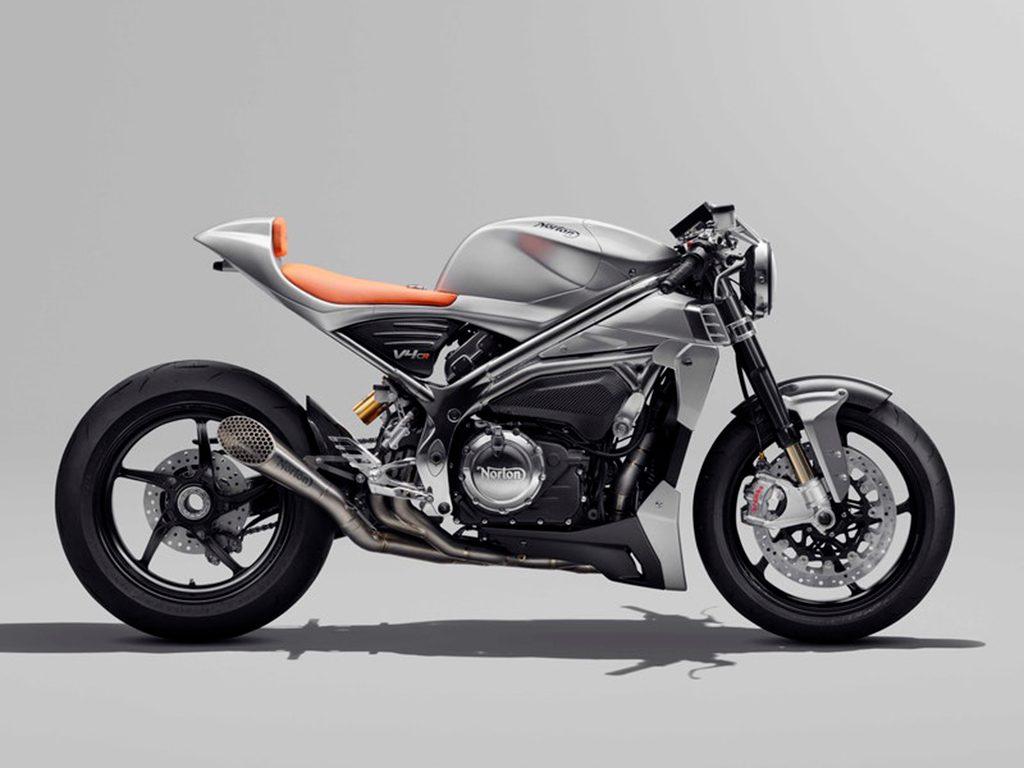 CEO of Norton, Dr Robert Hentschel, commenting on the new retro-style model said "The prototype VC4R is the next step in Norton's strategic growth plan on its journey to becoming the world-leader in luxury hand-crafted motorcycles."
There's no price noted for the V4CR as yet but given it's a high-end brand and the bikes are hand-made, expect it not to be cheap.
Compared with the sports bike, the fairings have gone, and a small round headlight takes pride of place up front, but the riding position looks similar to that of the V4SV with the frame, single seat, clip-ons and pegs carried over, as are the wheels, exhaust, Ohlins suspension and Brembo brakes. Norton says it will be available in black or silver when it launches.
As to whether or not the rejuvenated Norton reaches our shores, only time will tell.