Audi already has a small SUV in the Q2 but maybe you don't want to spend over $50k and don't need something that big? If only Audi did an amalgam of Q2 and A1.
They kind of do now in the A1 citycarver, which features a slightly raised stance (by 40mm, but it's still hatch-like for entry and exit) and plastic cladding on the exterior, to give it a go-anywhere (but it's front drive) look. It's still clearly an A1 variant.
Audi describes the citycarver as an "A1 Sportback for dynamic urban drivers" and adds that it is at home in the city as it is on the open road. Suspension is suitably sporty. There's also some customisation possible, although the contrasting roof colour is gratis, and looks great. It has the modern funky appeal of the Q2, only with hatch-based styling.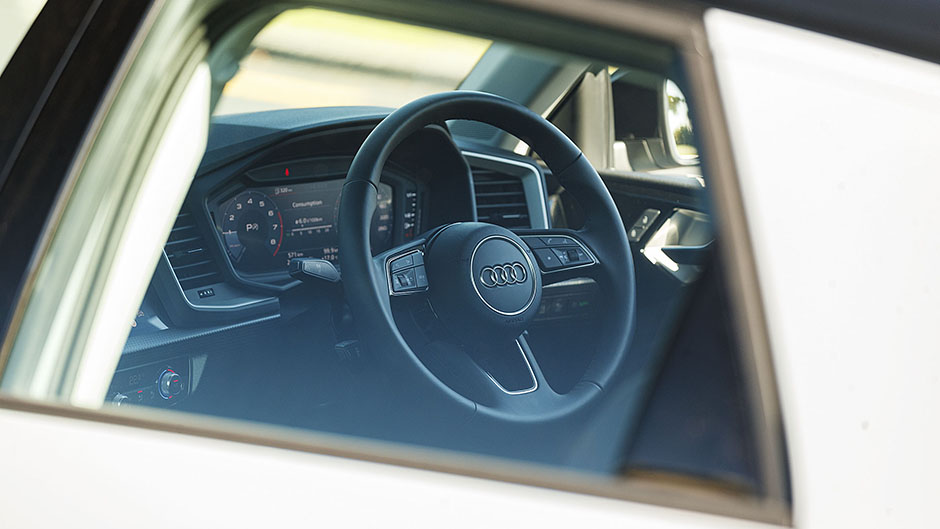 Naturally there are options packages galore because standard kit isn't exactly replete in a vehicle that already asks you for $45,900. That seems quite a bit for a car with a 1.0-litre engine, though it does have a turbo. Yes, it gets dual zone air, smartphone connectivity, lane keeping and LED headlights but there's no smart key, no navigation, no leather or seat heating (though ours did thanks to the $850 option), and no active cruise control either. No drive modes, nor adaptive dampers, though these are cost options too. Not even any lumbar adjustment.
Throw in a few option packs and you're up around $50k for something that's barely 4m in length. For that money, we'd be more tempted by the quicker A1 35 TFSI S line, but that's just how we are.
Twist the key in the ignition – not often we get to do this anymore – and the thrum of a three-pot is what you'll hear. The wee turbo triple offers 85kW of peak power and 200Nm of torque, the output fed to the fronts via a seven-speed twin clutch. Initially, this seems to upshift too early to the highest gear possible, but it's all to eke out the best fuel efficiency. Audi reckons on a combined figure of just over 5L/100km, and we saw close to that on the easy NW motorway run into the office, but sixes and sevens we noted more often.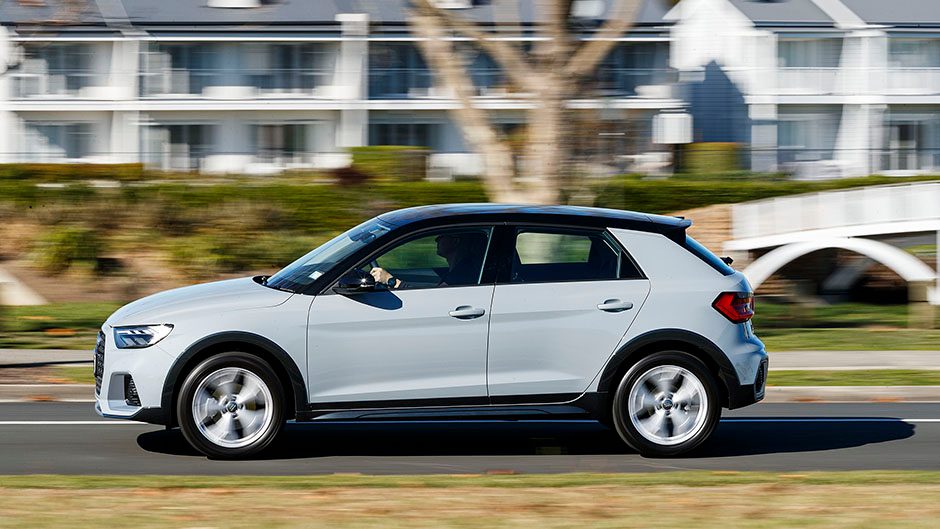 And part of the reason for this is that it's so easy and tempting to hook Sport instead. This isn't a drive mode per se, but rather a transmission setting, holding gears for a bit longer. That makes progress more satisfying, without really affecting fuel use unduly. It seems to lessen lag off the mark too.
This isn't quick, barely cracking 10sec to 100, but doesn't feel slow either, especially once the wick is wound past 3500rpm. One of the reasons it feels perky is because of how it holds corner speeds so tenaciously. It's fitted with Falken rubber and it sure sticks well, as reflected in a best emergency stop from 100 of 32.7m. But the downside of decent rubber is some cabin noise, averaging 74.3dB on chipseal.
Through corners, it eggs you on to push harder because on dry surfaces this grips like crazy. Citycarver? Cornercarver is more like it. So yes, it fulfils its remit of urban and open road work, even if an 80-120km/h overtake requires a bit over seven seconds.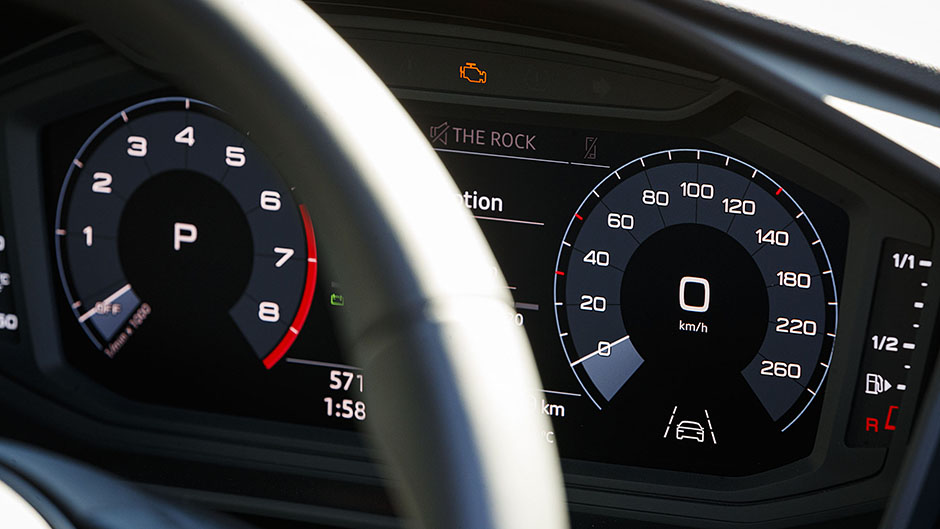 On the standard 17s the ride at slower speeds can be a touch jostly but at highway speeds it's about right, the ride and handling well allied. There's a $2300 dynamic package if you want, but we'd not bother.
As to practicality, this has five doors, enough rear seat room to accept adults for shorter rides, and there's room for 335L of gear, more than a CX-30, surprisingly, though it costs as much.
If you're not fussed about the look, the same mechanical thing can be had for $39,900 as an A1 30 TFSI. But we know you want an SUV so check out the new VW T-Cross, which starts at $34,240.
This fourth model in the A1 line-up will no doubt carve out (sorry) a niche for the young at heart who want something a bit elevated and a bit funky, something that matches their Scotties outfit just so.
| | | | |
| --- | --- | --- | --- |
| Model | Audi A1 Citycarver | Price | $45,900 |
| Engine | 999cc, IL3, T/DI, 85kW/200Nm | Drivetrain | 7-speed twin-clutch, front-wheel drive |
| Fuel Use | 5.2L/100km | C02 Output | 117g/km |
| 0-100km/h | 9.77sec | Weight | 1227kg |