Hearts that is, and then hopefully convert that adoration into a sale. The new a1 wears a competition-inspired look that grabs the attention but is the winning style enough to detract from its otherwise humble underpinnings?
Audi's new A1 will win buyers with its styling, the look inspired by rally winning quattros of the past. I bet you saw that subtle trio of vents up front and thought, that looks just like an old UR quattro from the Group B era. Well whatever, this thing sure turns heads, especially in the not-so-subtle blue hue this test car wears. While the 35 with S line kit promises rally-bred pace and driver excitement, it's just a garden variety A1 underneath it all, based on humble Polo underpinnings too.
The price may take your breath away though, this range-topping variant starting at $47,900. Some will think that's a big wedge for a small car, while the target market will be convincing themselves that it's cheap for an Audi, particularly one that's right sized for their lifestyle but packing plenty of pizzazz. Audi's A1 is now in its second generation, and it's a bit longer than it was previously, adding to the interior space. It's now 4092mm in length, which is up 76mm with a wheelbase stretch of 43mm. That's gone largely into rear seat legroom along with a 65L increase in luggage capacity, out to 335L.
The new line-up features two engines. Both are direct injection turbos, one an 85kW/200Nm 1.0-litre triple (powering the 30 models under Audi's new power by numbers nomenclature), the other a 110kW/250Nm 1.5 four-cylinder variant for the 35 S line range topper. Don't ask for a manual, there's just a seven-speed twin clutcher, and there are no three-door variants either, just five-door models. The A1 rides on the Group's MQB-A0 architecture and drives the front wheels only, though we remain hopeful a quattro S1 may eventuate to substantiate the promise of the look.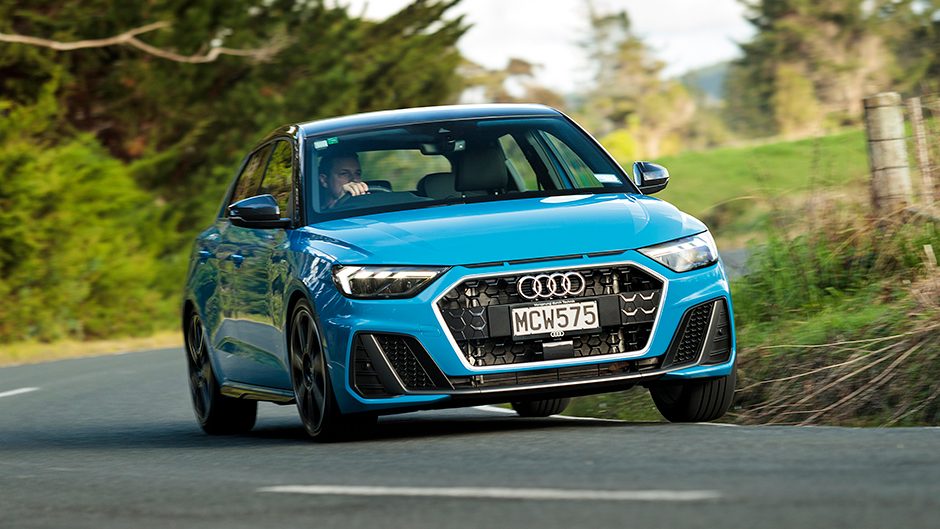 The entry-level A1 30 TFSI is $39,400 and the 30 TFSI Advanced gets a better looking exterior and costs $42,900. The 35 S line is, as we've mentioned, $47,900. The base models still require a twist of the key in an ignition barrel to get started, roll on 16-inch alloys (Advanced 17s) and miss out on AEB technology, with just a collision warning system included. There are parking aids and a rear view camera, halogen headlights and cloth upholstery. No variant gets in-built nav, but all get a smartphone interface for CarPlay and Android Auto functions.
The Advanced model adds LED headlights, a black highlights package including a black roof, and a multifunction steering wheel. The S line gets 18-inch black and silver alloys, sports suspension and seats, black headlining, adaptive cruise control with AEB, a smart key and a body kit. Plus the bigger engine of course. Customisation options, as before, are numerous including a $4500 infotainment upgrade ($4100 in the 35) bringing all manner of internet connectivity and navigation with Google Earth.
Audi covers servicing for the first three years with no limit on the kays, and the same goes for the warranty. The A1's styling is worth another mention, it just looks good hunkered on its 18s, which fill those subtly flared arches nicely. It has a stylised diffuser on the rear bumper, the corners of which are decorated with faux vents. Side skirts adorn the sills and up front there's an air dam, more stylised vents and those quattro-esque holes just above the grille. And the proportions are spot on too for a small car with trimmed overhangs and a swept back glasshouse.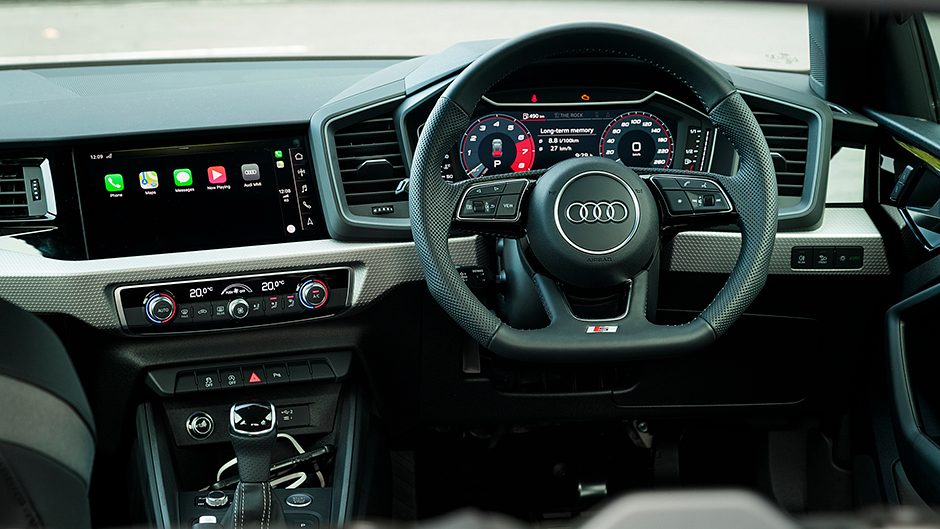 The interesting visuals continue inside, the dash cutting a fine figure with its well worked lines, and accentuated by a nicely integrated touchscreen. This is vibrant, giving the reverse camera crystal imaging. It's responsive, and wows here with its upgraded functionality, the Google-powered sat nav giving a satellite view of your surroundings. The 35 gains the Virtual Cockpit instrument panel allowing different views from good old fashioned dials to yet another sat nav screen if you really like to know exactly where you are.
There's a sporty D-shaped steering wheel while the sports seats are rather nice in both support and comfort. Though it's built to exacting standards, there is however, simply too much hard plastic in use for a $47k car; the door tops, the console and even the old school handbrake are naked. There are only a few strips of leather on the seats too, which you have to adjust manually.
Storage is pretty scarce, even for a small car. You do get a charge pad though, and the car gives you a little reminder that you've left your phone there when you switch off and open the door.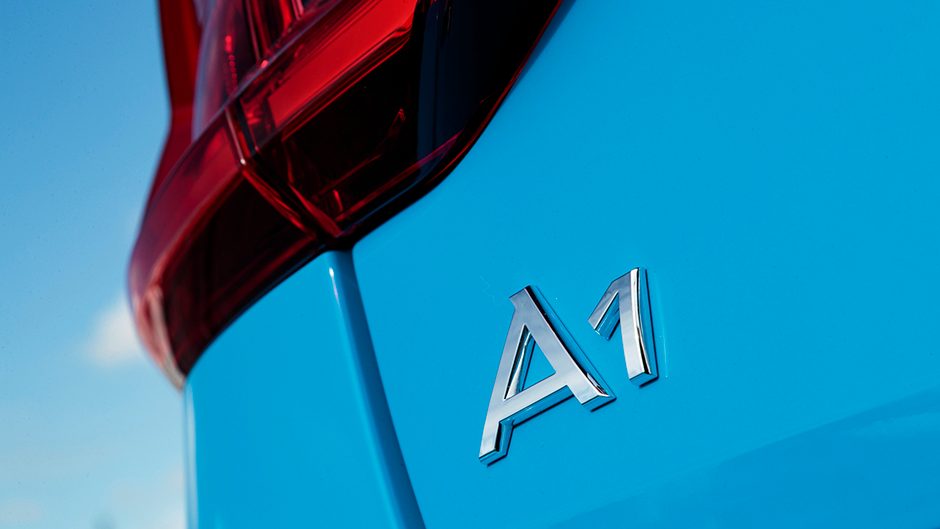 Despite its growth, the A1 remains a small car and rear seat space is still tight. Adults will find their knees pressing up against the front seats but head room is okay, so too the entry. There are two lots of Isofix hooks for little ones. The boot is well formed and spacious for the class, and they even throw in a wee cargo net. It has a multi-level floor, you can lower it to ram more stuff in, or raise it if you want a flatter load space when you fold the rear seats down. Underneath is a space saver spare.
The A1 has all the positive traits of a small car with a tight turn around helped by quick steering at two turns between locks. The outward vision is ok, but the side mirrors are small. There's no blind spot minder either, so best take another look when going for a quickie lane change. The 35 has active cruise as standard, and it's an $800 option on the 30, probably money better spent than the $2000 asked for a smart key, as it also adds AEB functionality. Active cruise is controlled via a column-mounted wand but these buttons really need to be placed on the wheel for easier use.
This will keep your speed in check when heading downhill and will bring you to a halt in traffic but then disengages after a few seconds. This A1's urban ride is acceptable given the sports suspension set-up and its racy looking 18s. We've got more of an issue with the noise the tyres generate, creating a bit of a rumble around town, while on the highway the roar can become intrusive.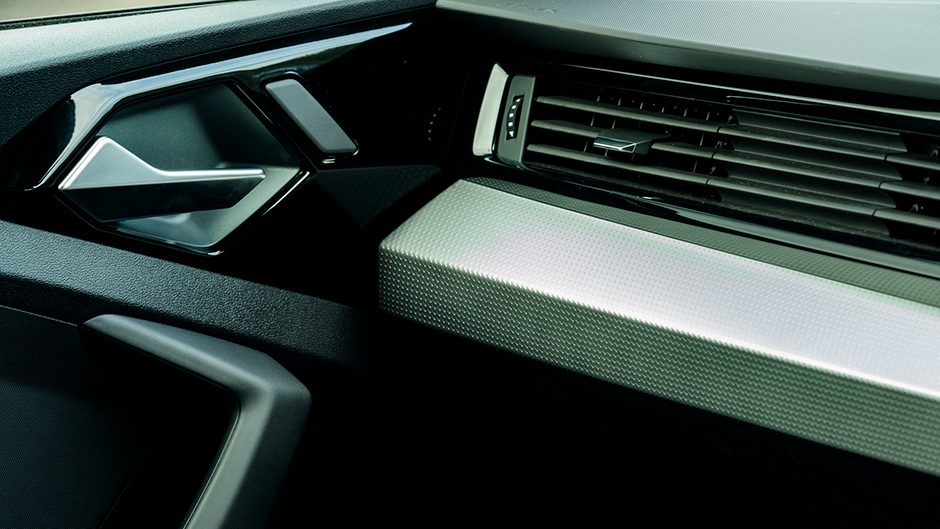 The 1.5 turbo has its torque swelling up by 1500rpm, with no real lag from the get-go, chirping the tyres easily on damp roads. And that pull remains present through to 3000rpm, so there's always enough juice on tap for town running.
Apart from a few low speed refinement issues, the twin-clutch sorts the gear swaps nicely. It works its way through the cogs quickly to help save gas, and there's enough low-end torque to pull higher gears around town. It can be reluctant to kick down but if you're in a bit of a hurry, just pull the lever back to activate S mode and the gearbox will work the engine over harder.
The only iffy aspect of the whole thing is the idle-stop function; it's fairly active and then too slow to refire, leading to a bothersome moment of hesitation off the mark. It's easily switched off however. We managed to average out at 6.7L/100km, though Audi rate it at 5.1 combined. Though petite, the 1.5 is not shy of hard work, spinning freely to just past 6000rpm when extending the throttle pedal to the firewall.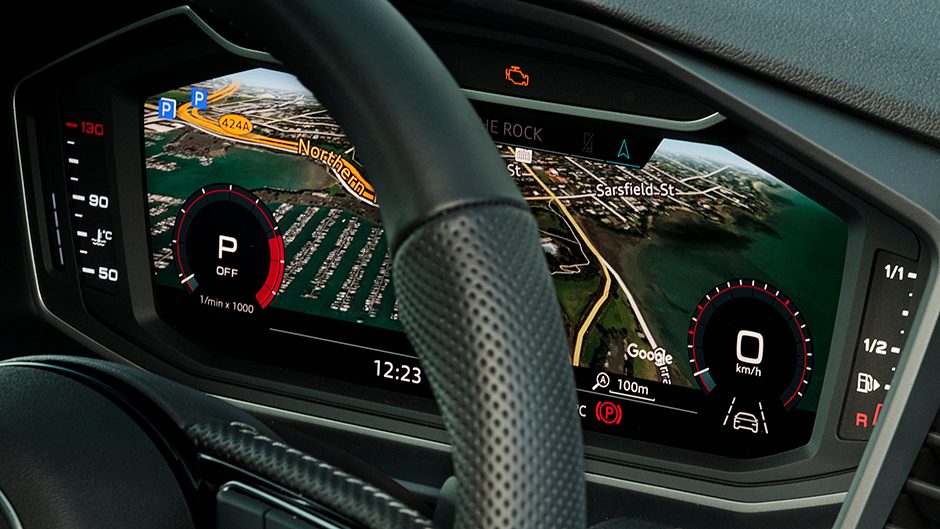 It's a bit of an inconsistent performer off the mark. Its claimed sprint figure to 100 is 7.7sec, which we did manage once, but it's more of an eight-second car really. Still it's quick enough on the go, the twin clutch getting the most of this engine with well spaced ratios. The A1 hangs on in there in the bends too, the front end resisting understeer nicely, and when push does result in shove, it's easy enough to manage back into line thanks to accurate steering.
Traction out of bends is sorted via the electronic diff lock, a tricky ESP function that calms spinning wheels without stifling the power flow. There aren't too many vexing body movements to contend with, while it rides most bumps out well, only crashing over hard edges at speed.
It's a more engaging drive than the Polo, and it's a bit quicker than the Seat Ibiza, but a whole heap more expensive than either of them. However, we've covered that already.
As long as you're happy to pay the four-ring premium, the A1 will deliver the desired result; easy, low-ish emission motoring wrapped in attention grabbing style.
| | | | |
| --- | --- | --- | --- |
| Model | Audi A1 35 TFSI S line | Price | $47,990 |
| Engine | 1498cc, IL4, T/DI, 110kW/250Nm | Drivetrain | 7-speed twin-clutch, front-wheel drive |
| Fuel Use | 5.1L/100km | C02 Output | 116g/km |
| 0-100km/h | 7.78sec | Weight | 1227kg |