Just a few days after the chairman of Aston Martin, Lawrence Stroll, indicated that the brand will reveal eight new models by 2026, it has teased what is understood to be the DB12.
However, this isn't just any new model to the carmaker, it's a "new benchmark" for the future of its models that are set to usher in a new era of "performance, driving dynamics, and ultra-luxury".
Upon announcing the upcoming model, Aston released a series of images which show off key aspects of the car, including its newly-styled exterior and revolutionised interior.
Immediately sticking their head out is a set of new headlights which look a tad larger than the outgoing DB11's, along with a larger, more shouty front grille.
The side profile seems familiar though, with a similar bow line leading across the car's length into a pumped rear arch. From what we can see, it's the same story at the back when it comes to the taillight that looks a lot like its predecessor's.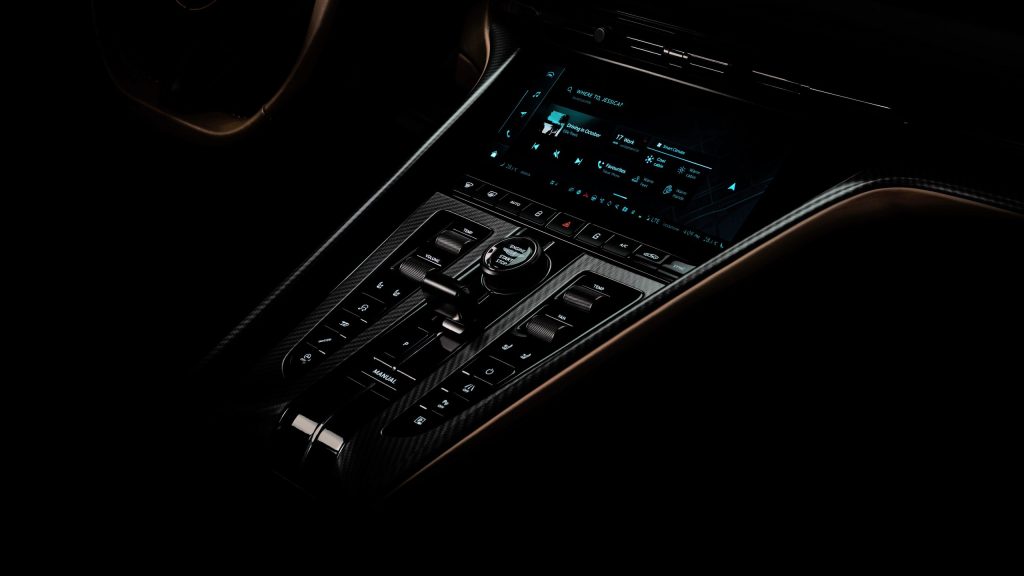 By far the biggest change here is what's inside. Gone is the Mercedes-Benz-sourced track pad and in its place is an all-new touchscreen along with a physical button arrangement below. There's also a stubby gear selector which replaces the old button design found on the dashboard.
In terms of engines, this is where we leave a big question mark. Will the V12 still be on offer or will this be a V8-only model? If Aston Martin is to dub the model 'DB12', it'd be quite a shame not to offer it with the 12-cylinder.
Nevertheless, the supercar is supposed to break the GT mould when it's released and create "a new category" that celebrates Aston's 75-year DB history.
Mark your calendars, because the next generation of the DB bloodline will be unveiled on 24 May 2023.