The new Aston Martin DB12 was on display in Auckland just a few hours after its global reveal. And it's a beaut brute.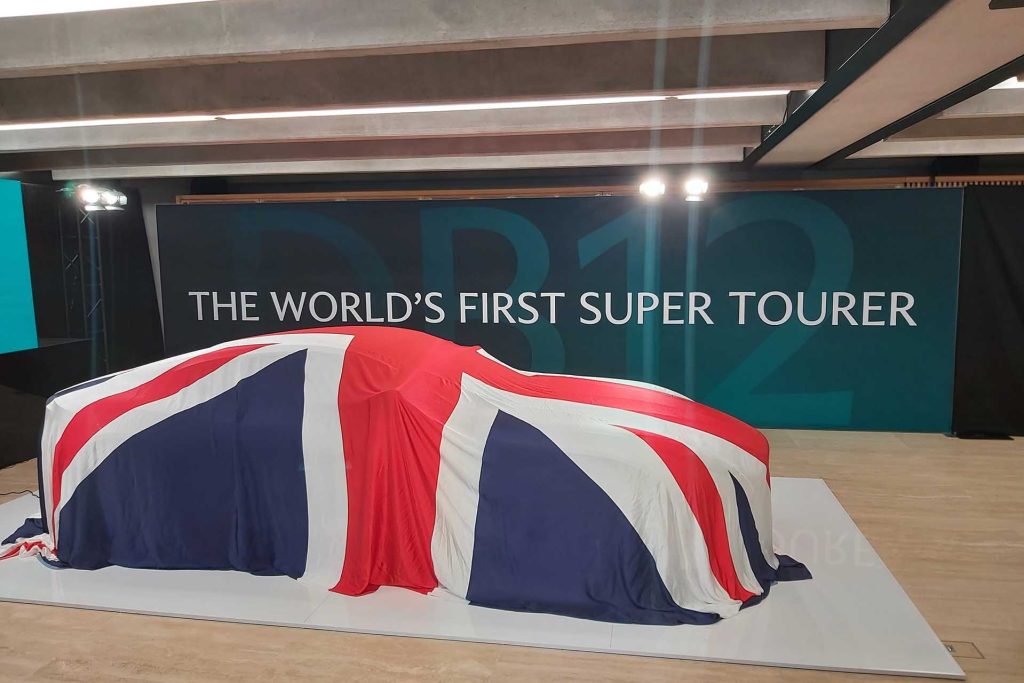 The new car, essentially a rebirth of the DB11, is said to deliver a "quantum shift in sporting character and dynamic capability, this new generation of the legendary DB bloodline defines its own new category." And that would be the Super Tourer (nothing to do with the now defunct NZ Super Tourer racing category of course). Anyway, they also say it combines a 'scintillating driving experience with exceptional refinement, state-of-the-art technology and indulgent luxury'.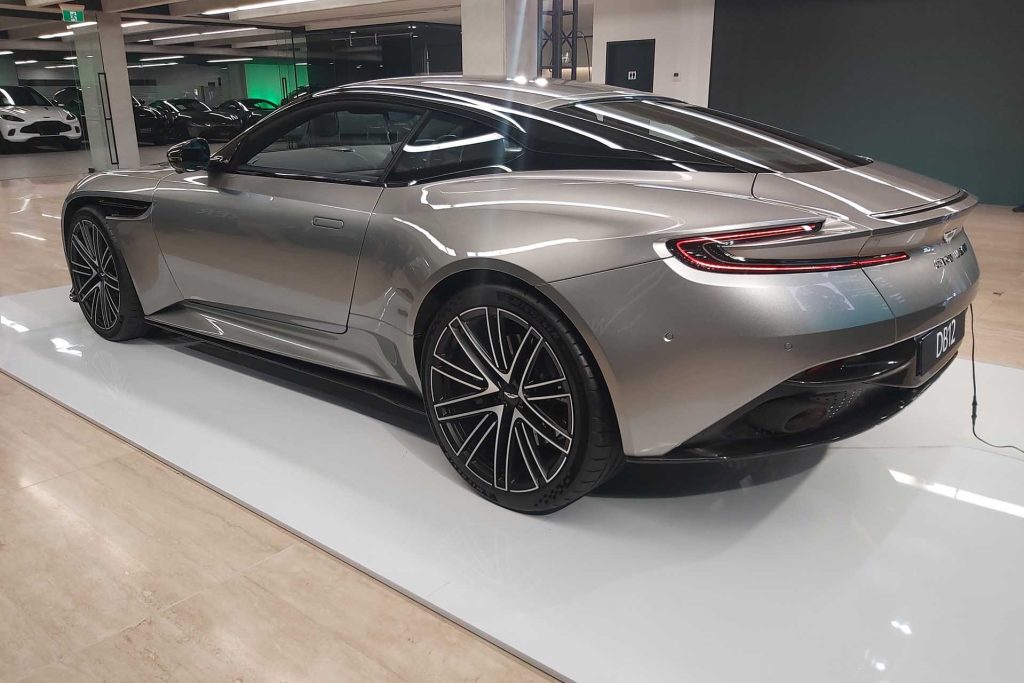 Ironically the DB12 doesn't have a V12 but rather a V8. It's a heavily revised version of the brand's twin-turbo V8 but here it churns out 500kW at 6000rpm and 800Nm from 2750-6000rpm. The DB12's V8 sports modified camshafts, new compression ratio, bigger turbos and better cooling.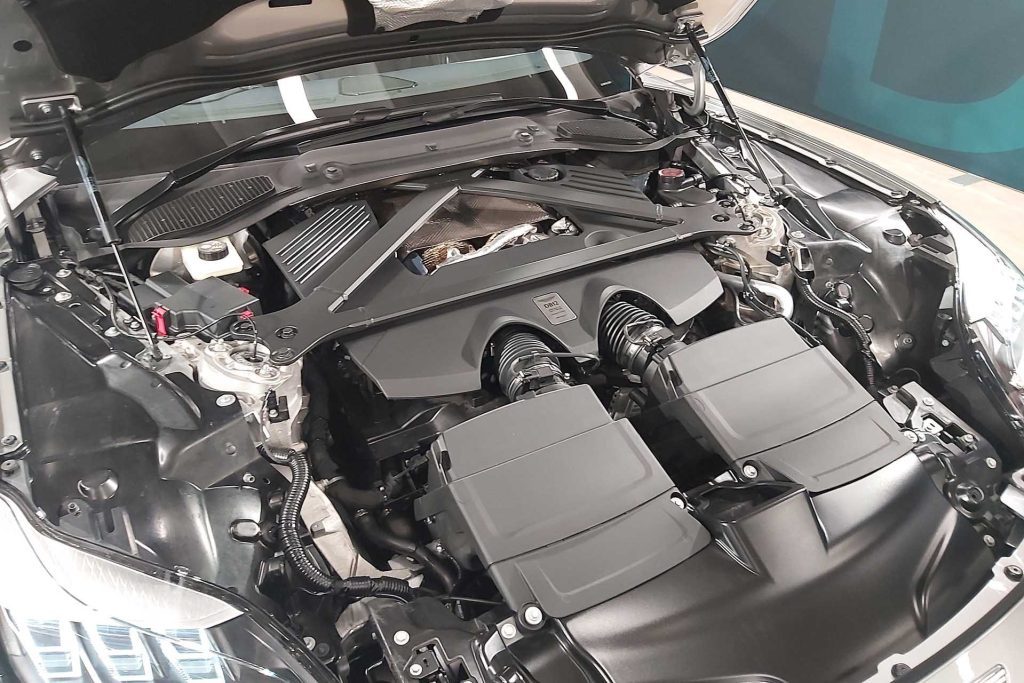 The car is said to be 80 per cent new, the chassis, made largely of aluminium, is said to be seven per cent stiffer thanks to new components such as front and rear strut tower braces. It's suspended via new adaptive dampers, gets a new electric steering set-up and a new electronic rear differential. The latter can go from fully open to fully locked in milliseconds improving both on-the-limit dynamics and everyday refinement. There's a fancy new stability control system which has a six-axis inertia measurement gizmo which is said to be able to 'predict available grip' and there are five driving modes.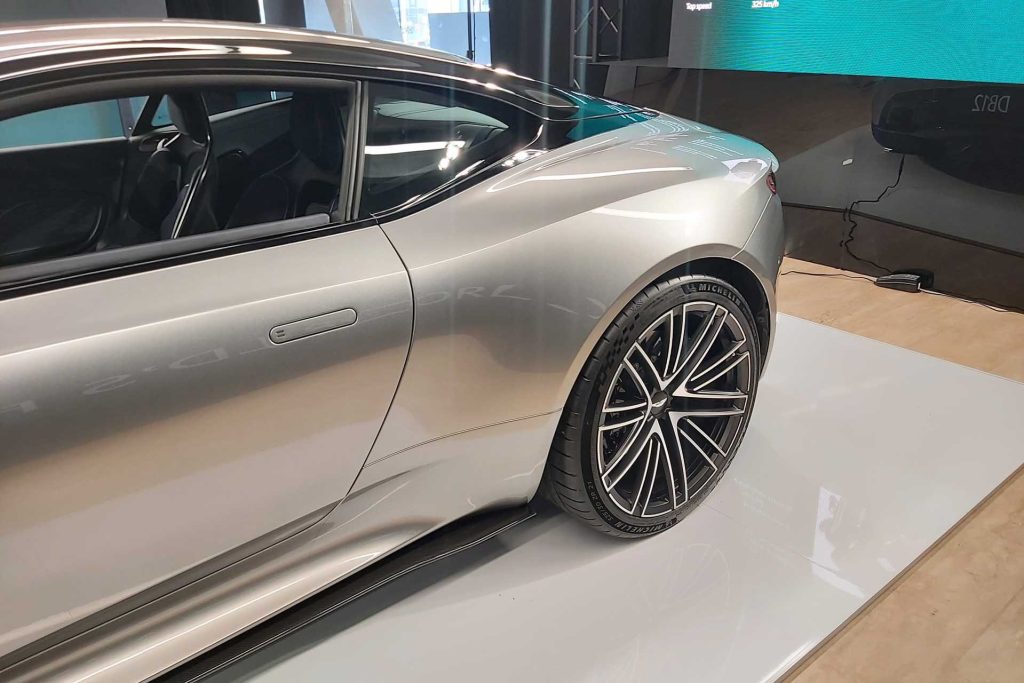 Getting it all to stick should be easier with Michelin Pilot Sport 5 S tyres measuring  275/35 R21 on the front and 315/30 R21 at rear and featuring a bespoke DB12 compound. They also have a noise-cancelling polyurethane foam inserts within the tyre's carcass, said to  reduces tyre roar by 20 per cent, which will be good for NZ roads.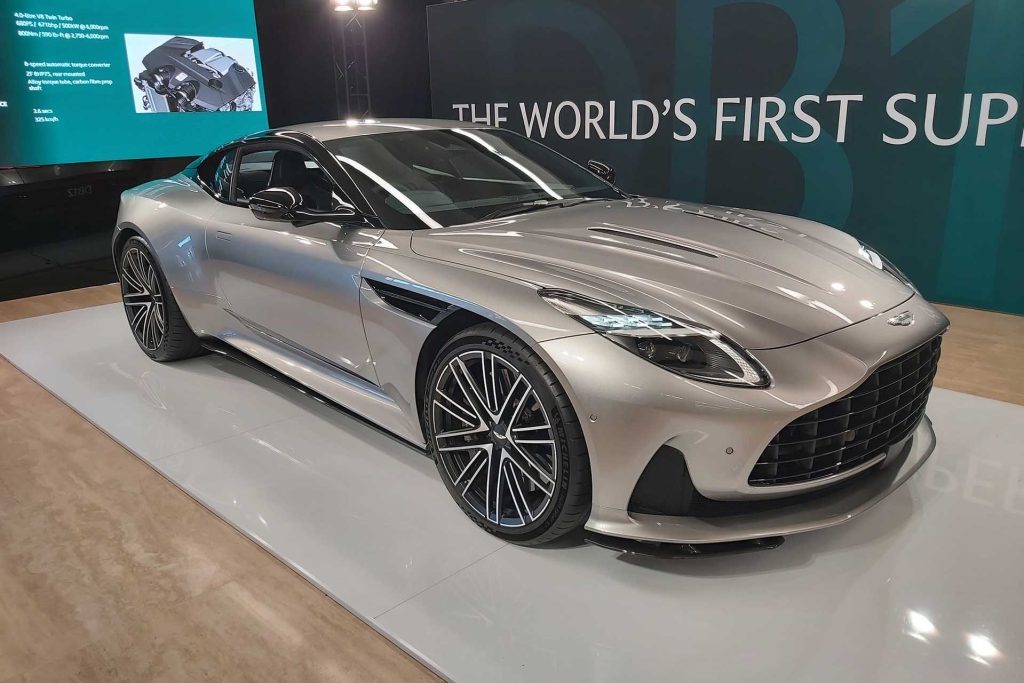 The 21s are forged and are eight kilos lighter than the previous 20-inch items. It comes standard with cast-iron 400mm rotors on the front and 360mm discs on the rear. The DB12 can be ordered with carbon ceramics, costing heaps but saving 27kg in unsprung mass.
They say that some luxury cars are good at pampering while some are super fast, and they reckon this does both while Aston is claiming 'segment leading performance' for the DB12.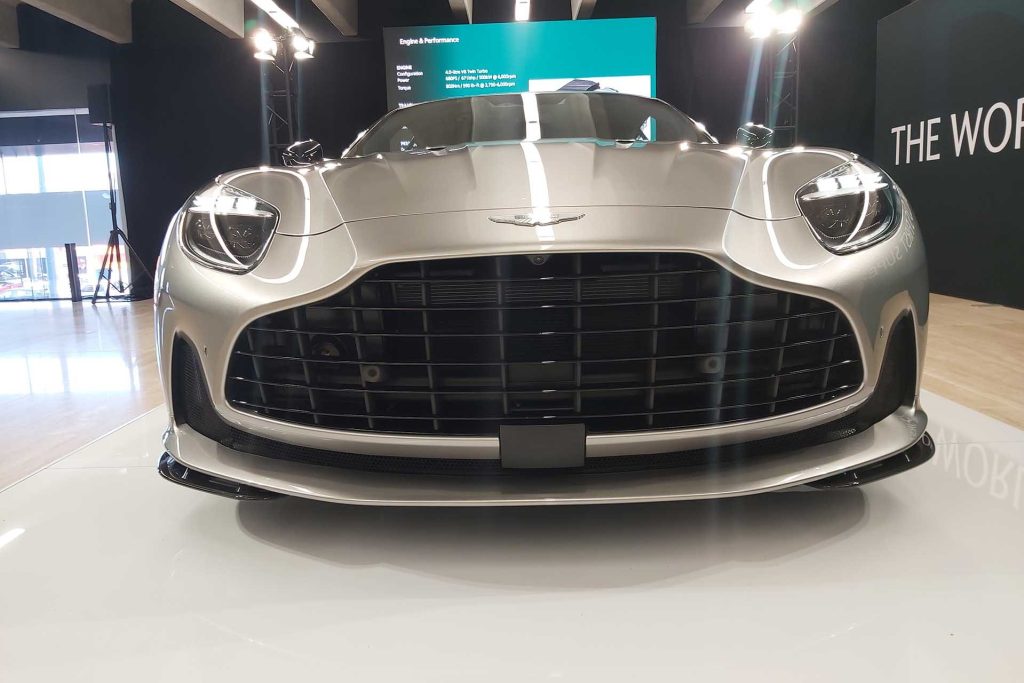 The styling is more aggressive than DB11, channelling the DBS (both of which are now discontinued). There is lots of jewelry all over the car, the detailed headlights, the handcrafted badge (the first car to wear the new look emblem), the new side strakes and presenting door handles. It's wider too, an increase in track by 6mm at the front and 22mm at the rear.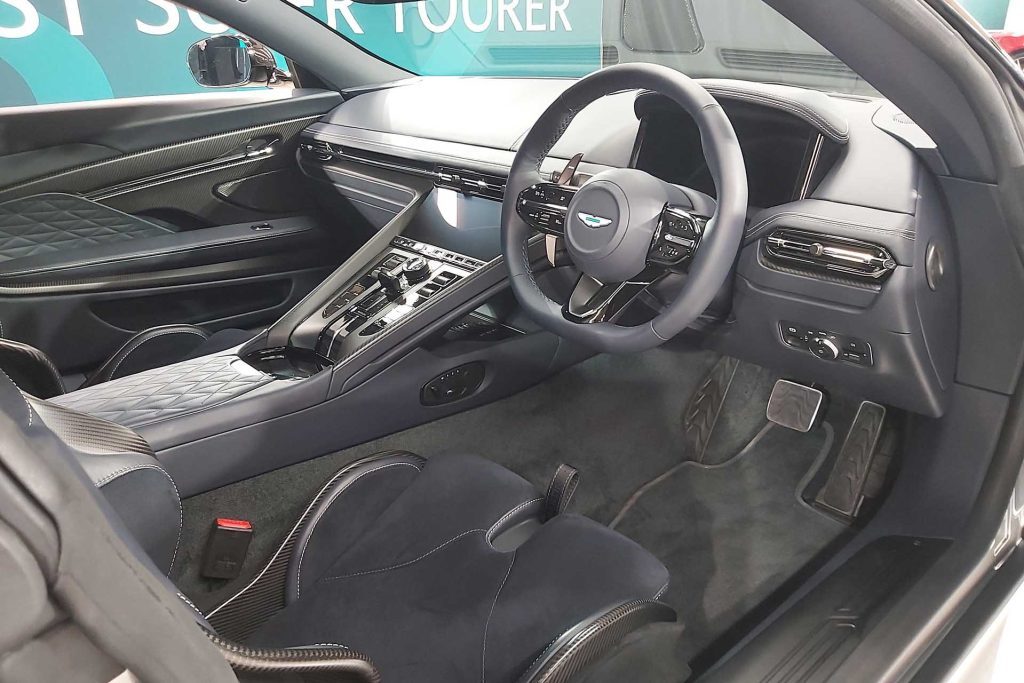 The interior is not just smart but rather 'ultra-luxurious'. All surfaces will be lined in fine hides with meticulous stitching and patterning. There's a new 10-inch infotainment screen and operating system, online connectivity enabling Over The Air updates and all manner of connected services too. There's even an Aston Martin owner's app, wireless CarPlay and Android Auto too.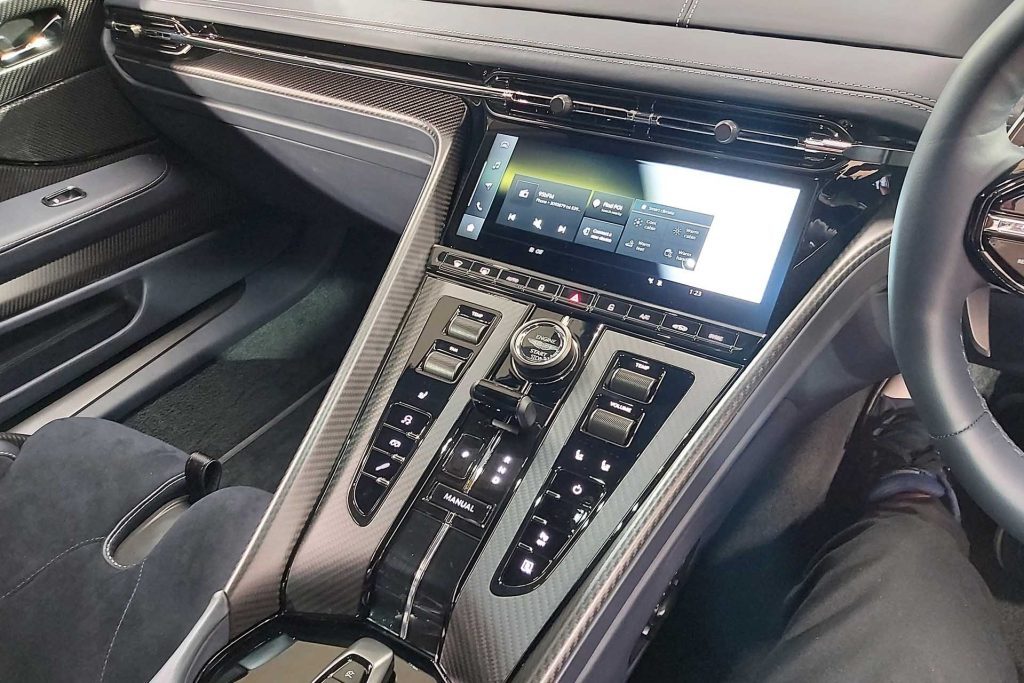 But there's still room for a few switches, all crafted of alloy and fine to the feel. There are no longer any D N R buttons on the dash, the centre console with a rocker switch to select the gears. It's genuinely a quantum leap inside if you remember what the old DB11 looked like (checkout the gallery for a refresher).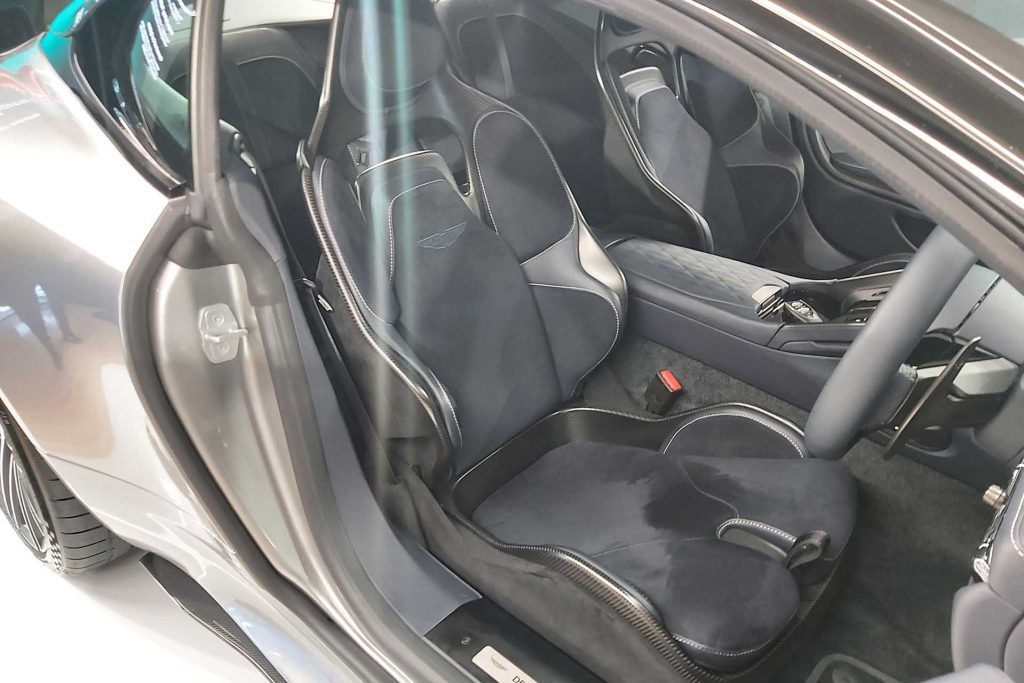 This car had the exquisite looking performance seats, complete with an unforgiving carbon fibre side bolster that really gets into your thigh muscle on entry, but there is a less extreme touring seat as standard.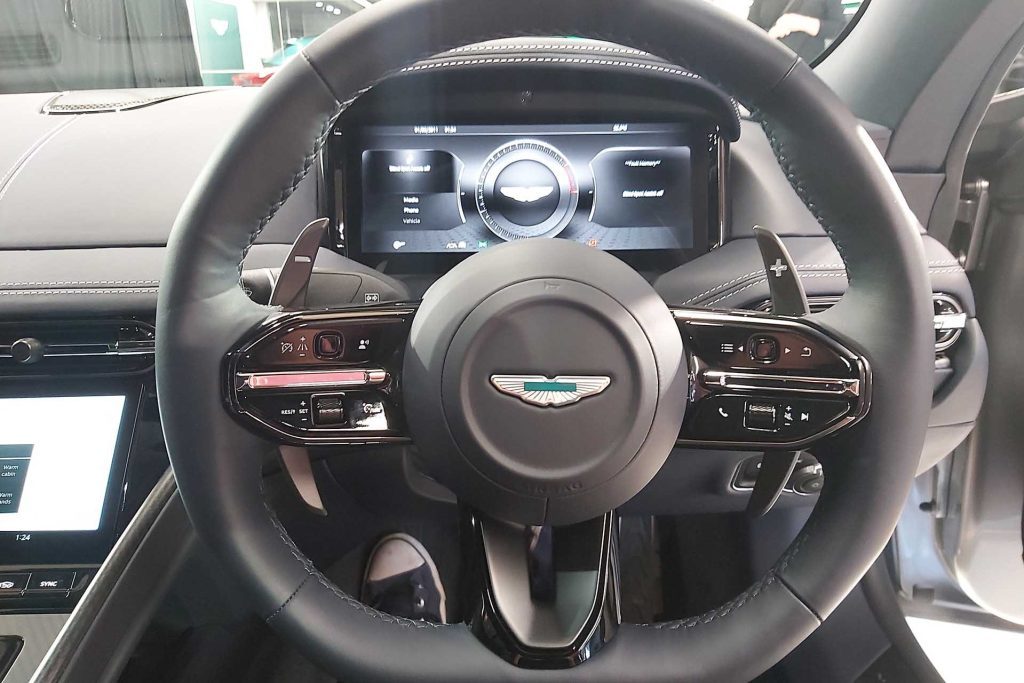 It's a year of milestone Aston anniversaries too; 110 years of Aston, 75 years of the DB line, and 30 years since Giltrap took over the distribution of the brand in New Zealand. A few years before that, the first car sold new here was in 1955 in Wellington, a DB2/4. 
The first DB12's will be delivered to local customers toward the end of the year. Pricing was still being confirmed for the local market but the old DB11 ranged in price from $320k to $370k before options.