To celebrate the 100th running of the 24 Hours of Le Mans race this weekend, Alpine has unveiled a special edition A110 R road car of which just 100 examples will be made.
The French carmaker first took to its home endurance race in the 1960s and since then, it has contested in a variety of categories such as LMP1 and LMP2. Alpine also has its eyes set on the LMDh Hypercar category in 2024.
So it's safe to say the race's centenary is a pretty big deal for Alpine then and that's reflected in this limited run of road cars.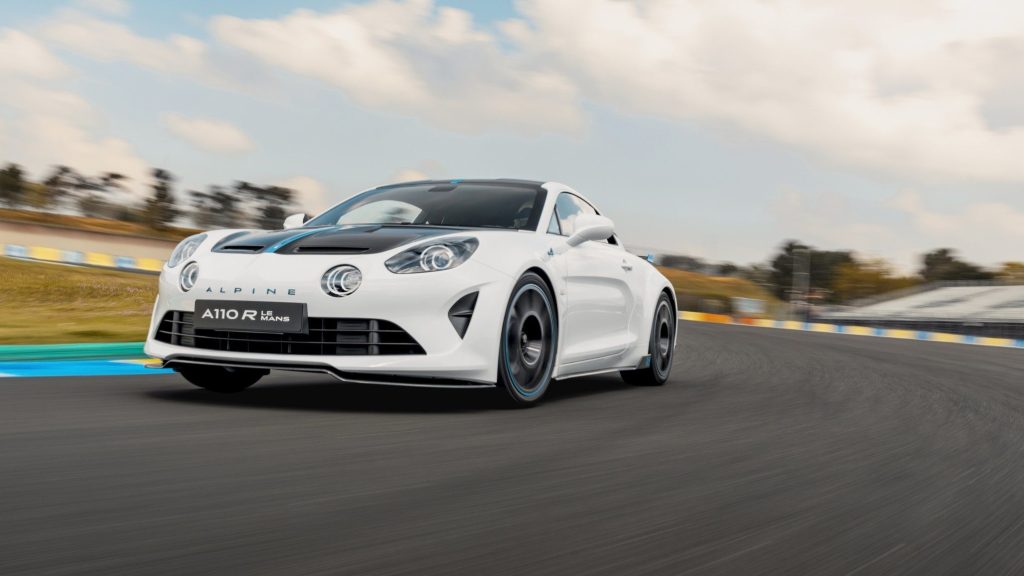 Based on the track-oriented A110 R, the Le Mans edition inherits all of the carbon fibre-appointed components found on the 'regular' model, such as its roof and wheels.
Setting the Le Mans edition apart is an exclusive white and blue '24 Heures du Mans' livery which features a stripe running over the top of the car, as well as blue fins on the carbon fibre rear wing. More blue elements can also be found on the wheels.
The A110 R Le Mans has also been given a rear shark fin on the carbon rear window which is a reference to the A480 race car.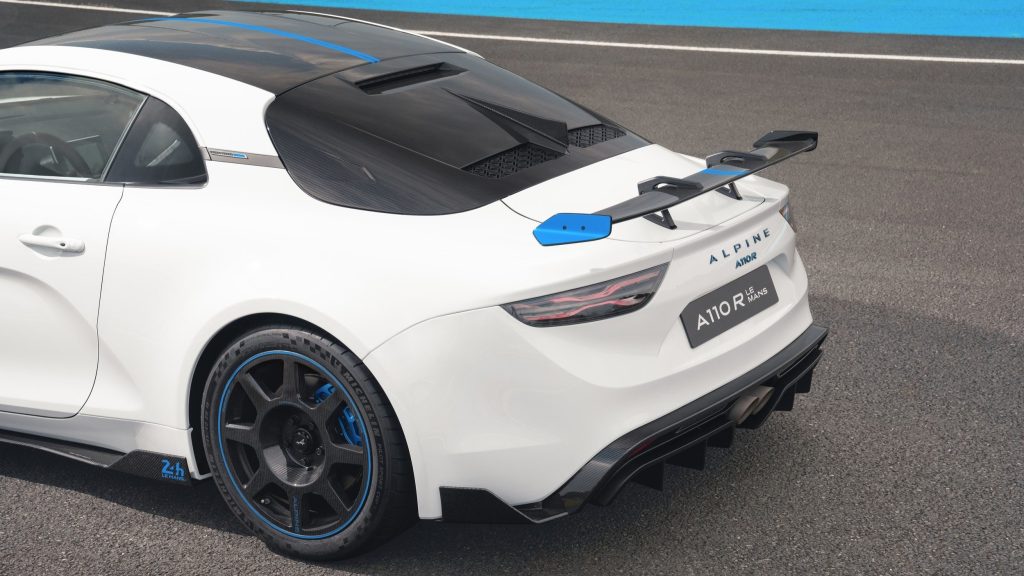 A set of Sabelt Track bucket seats can be found inside which feature a unique 24 Hours of Le Mans signature on the headrest pads. The same motif can also be found on the car's front spoilers and side sills.
Nothing has been altered as far as performance goes, with the same 221kW and 340Nm of torque 1.8-litre turbocharged four-cylinder providing the goods to get from 0 to 100km/h in 3.9 seconds, while top speed is rated at 285km/h.
The special edition does however come with Alpine's patented 'Road & Track chock', a device that lowers and stiffens the car by 5 per cent to increase stability.
If you're lucky enough to buy an Alpine A110 R Le Mans, you'll be given exclusive access to the Alpine Elf Endurance Team facilities in 2024 and be given the chance to take a lap of Circuit de la Sarthe on the morning before the start of the 24 hour race.
Pricing for the the limited edition model comes to €140,000 ($NZ247,810) with Alpine taking orders from 8 June 2023.