Ever wanted the chance to own your very own 24 Hours of Le Mans race car or even the race's historic starter flag? Your best bet is to check out what's going up for auction at the race's centenary this year. Or you can admire from afar like we'll be doing.
RM Sotheby's says the upcoming auction will be a once-in-a-lifetime sale of some of the most significant race cars ever offered, all of which have competed at 'the greatest race on earth'.
We wish we could talk about all 24 lots in great detail but that would easily turn this article into a fully fledged novel. Instead, we decided to look into a few of our favourites.
1985 Porsche 962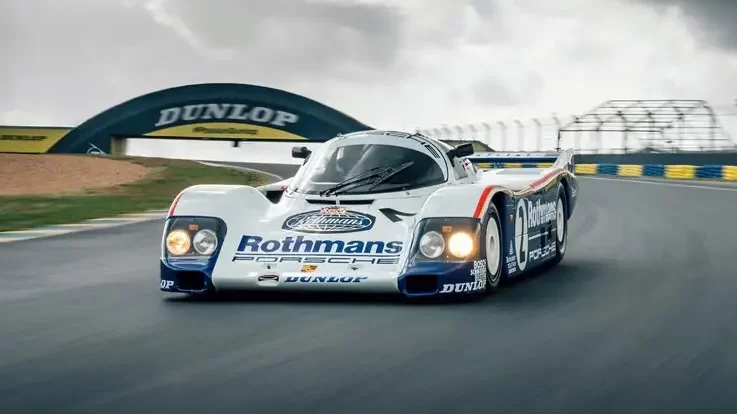 To start things off, here's a car that needs no introduction. This 1985 Porsche 962 is by far the highlight of what's up for grabs, partially because it's dressed in the iconic Rothmans livery.
This is also the first time a Works-campaigned 962 has ever been publicly offered for sale or auctioned, so it's safe to say bidders will be waving their hands and numbers like there's no tomorrow for a chance to get their hands on it.
The car in question competed at Le Mans three times, qualifying on pole during its second attempt at the race. It also contributed to the fact that Porsche's Group C programme is statistically the most successful in the world, all thanks to the 956 and 962.
Guide pricing is between €6,000,000 and €9,000,000 ($NZ10,619,107 and $NZ15,929,145) but we wouldn't be surprised if that number is much much higher.
1969 Ferrari 365 GTB/4 Daytona Competizione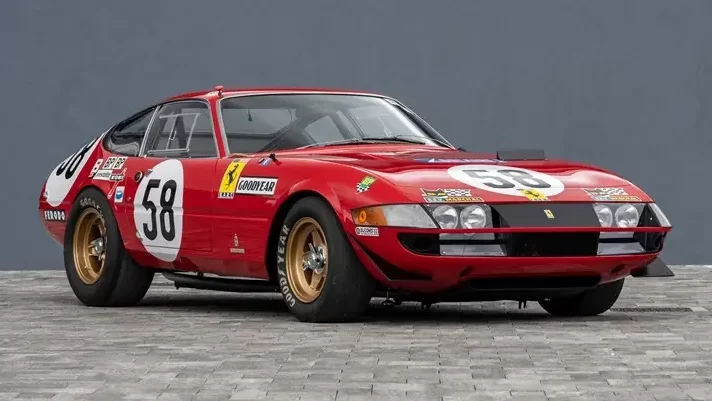 This 1969 Ferrari 365 GTB/4 Daytona Competizione a car that's had an illustrious history racing all over the world, including Le Mans where it finished fifth overall in 1971.
It started life as a roadgoing model but apparently never left the factory as Ferrari kept hold of it for further development of the model. In April 1971, the car was converted to competition specification.
Under the bonnet sits a gorgeous-sounding 4.4-litre V12 that makes 316kW and 461Nm of torque, enough to reach a top speed of 310km/h down the Mulsanne Straight.
This beauty is estimated to fetch between €4,800,000 and €5,200,000 ($NZ8,492,916 and $NZ9,200,854) when it goes under the hammer.
1991 Jaguar XJR-12 LM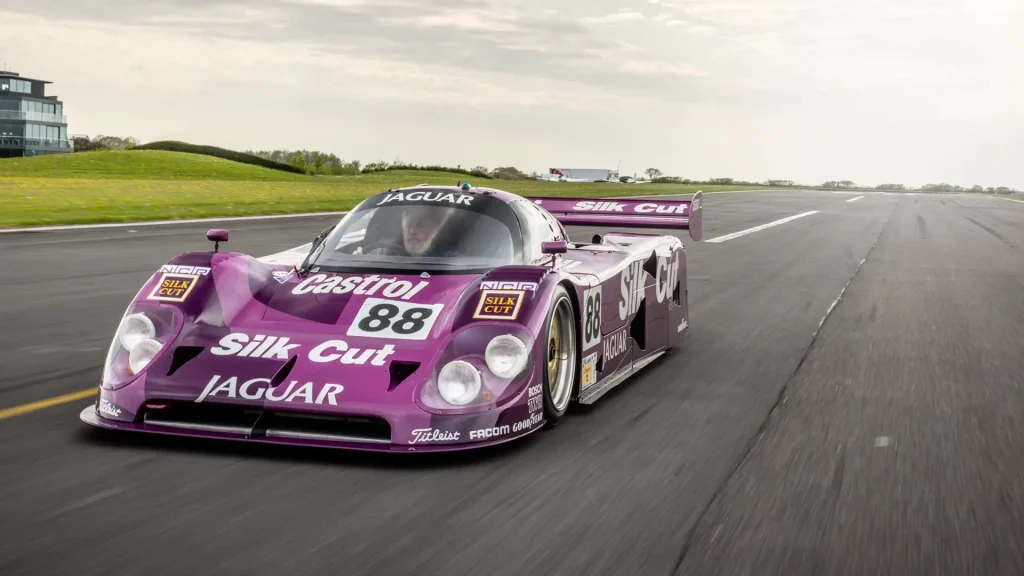 Another iconic endurance racer hitting the auction block this weekend is the 1991 Jaguar XJR-12 LM, wrapped in its period-correct purple Silk Cut Jaguar livery. Perfection.
This car finished fourth overall in the 1991 24 Hours of Le Mans race at the hands of Derek Warwick, John Nielsen, and Andy Wallace, and later went on to compete at the 24 Hours of Daytona and 12 Hours of Sebring in 1992 where it finished second and fourth respectively.
Tom Walkinshaw Racing, the car's creator, was understood to have kept the car after it crossed the line for the final time competitively. It was then acquired by its current owner in 2017 who has exhibited the car at historic events such as the Le Mans Classic, where he set the fastest lap in the Group C category in 2018.
Those looking to purchase the car can expect to pay between €2,500,000 and €3,000,000 ($NZ4,423,413 and $NZ5,307,913) at auction.
1996 Chrysler Viper GTS-R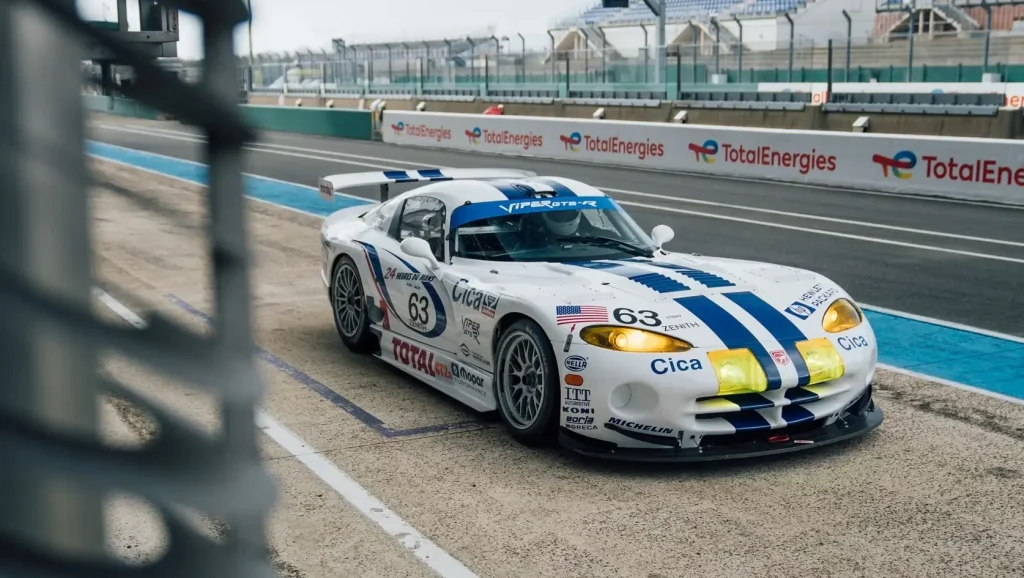 The 1996 Chrysler Viper GTS-R is a car that takes us back to our Gran Turismo days (mind you, some of us are still in those days), with its yellow headlight lenses immediately grabbing our attention after a quick glance of the catalogue.
This particular car was among the first Works chassis constructed at Chrysler's engineering facility in Detroit and was piloted by Justin Bell, John Morton, and Pierre Yver at the 1997 24 Hours of Le Mans.
Guide pricing for the Viper is between €600,000 and €700,000 ($NZ1,061,679 and $NZ1,238,500).
What else is up for grabs?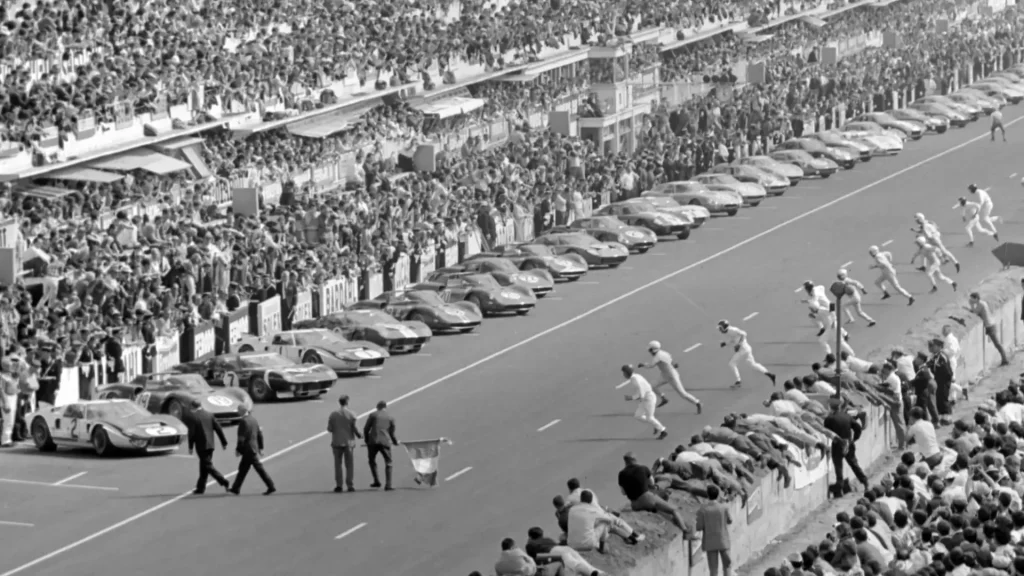 Another unique item up for grabs is the 1965 24 Hours of Le Mans starter flag that saw the likes of Bruce McLaren, Jackie Stewart, John Surtees and Graham Hill be sent on their way around Circuit de la Sarthe circuit when it was waved.
You could also score Jacky Ickx' Rothmans Porsche Race Suit for between €8000 and €12,000 ($NZ14,148 and $NZ21,222) at the auction.
Here's a complete list of all the cars and items heading to auction on 9 June 2023 at the 100th running of the 24 Hours of Le Mans:
1965 24 Hours of Le Mans Starter Flag
Jacky Ickx Rothmans Porsche Race Suit
1983 Rondeau M482
1996 Chrysler Viper GTS-R
1990 Nissan R90CK
2000 Porsche 911 GT3 R
1963 Ferrari 250 GTE 2+2 Series III 'Le Mans Safety Car' by Pininfarina
2006 Ferrari F430 GTC
2007 Aston Martin DBR9 GT1
1993 Jaguar XJ220 C LM
1967 Alpine A210
1993 Venturi 600 S-LM
1954 OSCA MT4 by Morelli
2008 Saleen S7-R
1985 Porsche 962
2005 Spyker C8 GT2-R
1958 Lister-Jaguar 'Knobbly'
1936 Delahaye 135 S by Pourtout
1984 Lancia LC2
1991 Jaguar XJR-12 LM
1932 Aston Martin Le Mans 'LM8'
1969 Ferrari 365 GTB/4 Daytona Competizione
1955 Ferrari 121 LM Spider by Scaglietti
Porsche 919 Show Car