You may have to squint to see it as Volvo has just revealed its smallest SUV ever, the EX30. Don't let its size fool you though, because the new model is most certainly mighty.
This is the Swedish brand's fourth fully electric model following the XC40 and C40 Recharge, as well as the EX90 that was revealed late last year.
Three powertrains and two batteries to choose from
The EX30 will launch with three powertrain options and two different batteries that each suit a variety of user's needs.
Starting off the range is a 200kW and 343Nm single motor variant paired with a 51kWh LFP battery that boasts a range of 344km, perfect for city driving. Performance is still pretty impressive on the entry-level EX30 too, with a 0 to 100km/h sprint achievable in 5.5 seconds.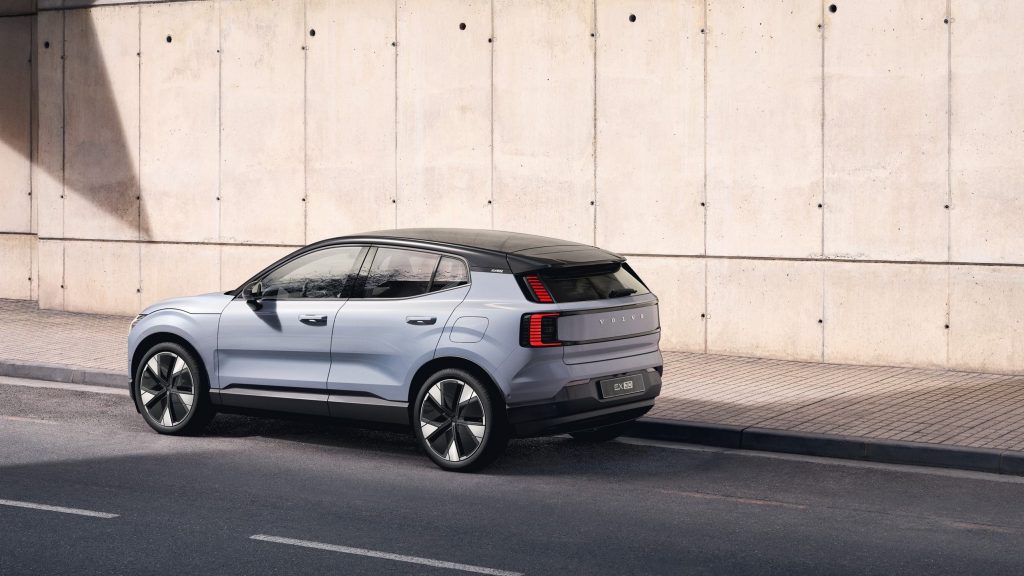 Next up is an extended range single motor variant with the same power and torque as the standard range model, featuring a 69kWh NMC battery that nets a maximum range of 480km.
Finally, the 315kW and 525Nm dual motor motor variant is no doubt the fastest of the range as it can hit 100km/h from a standstill in a matter of 3.6 seconds. Range from its 69kWh NMC battery comes to 460km.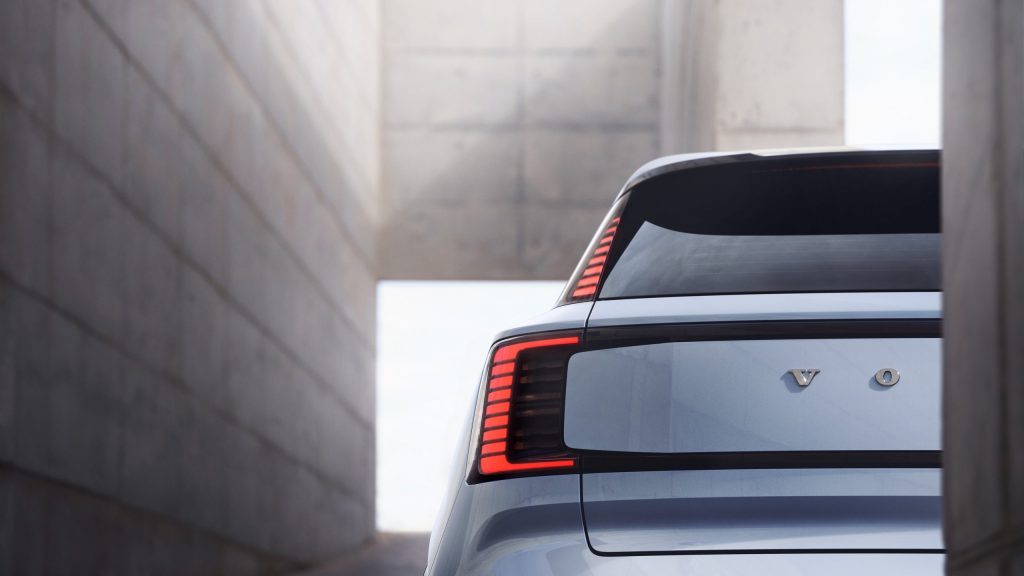 As for charging, the extended range twin motor variant can charge at a capacity of up to 153kW, juicing the battery up from 10 to 80 per cent in just over 25 minutes. The standard range model can charge at a capacity of up to 134kW.
The ins and outs
Now that we get to see the EX30's design in full, it's fairly obvious how much influence has been taken from the larger EX90.
A common trait between the two dedicated electric Volvos is the set of 'Thor's hammer' LED headlights up front and similar-looking taillight design that leads up the c-pillars.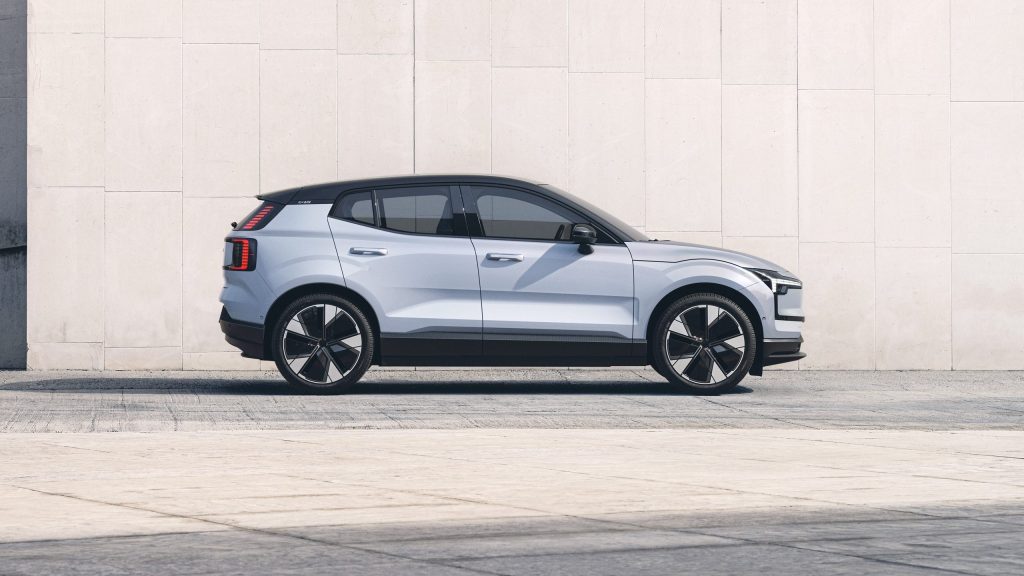 Specification has yet to be confirmed for New Zealand but overseas, the EX30 can come finished in a range of colours including subtle grey and white tones, or more prominent blue and yellow finishes. A black contrasting roof is also available with some colours.
As with all Swedish design, the interior has been kept minimal, so much so that there isn't even a gauge cluster. This means that all of the vehicle's information including speed is presented on a central 12.3-inch touchscreen that runs on Android software.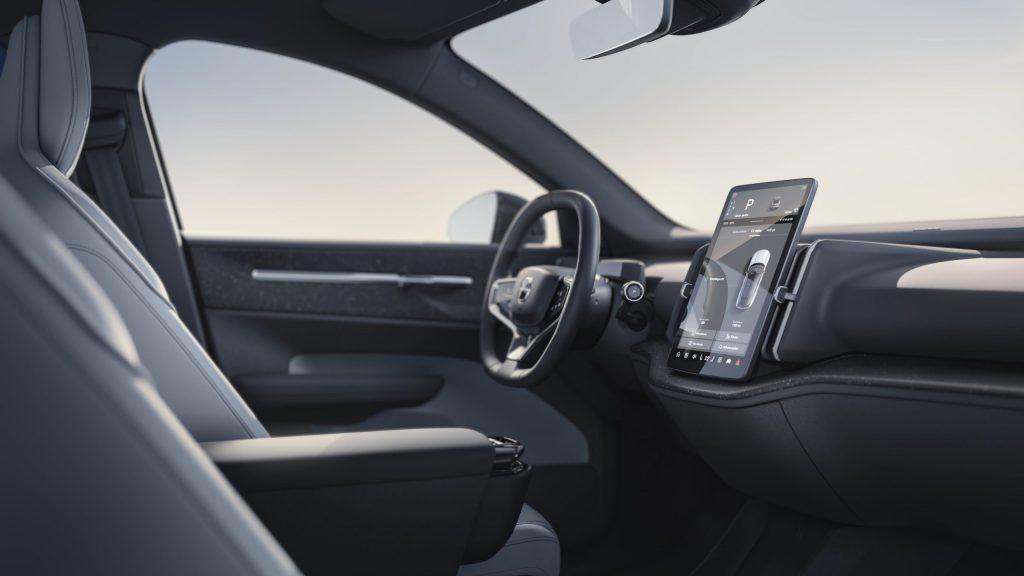 A pair of wireless phone chargers can be found below the dashboard, while all storage has been moved to a central container. Volvo also opted to install a single sound bar in the dashboard rather than separate speakers in the doors.
You'll also notice a lack of buttons, with many of the controls either being found on the steering wheel or the aforementioned touchscreen. The power window switches are found in the centre console behind two cupholders.
Driving assists and safety features
Volvo is well known for its advanced safety technology and it isn't letting anyone down on the EX30.
A standard cyclist, scooter and runner detection feature alerts occupants of their presence via an audible tone when they're about to open their door to prevent 'dooring' incidents.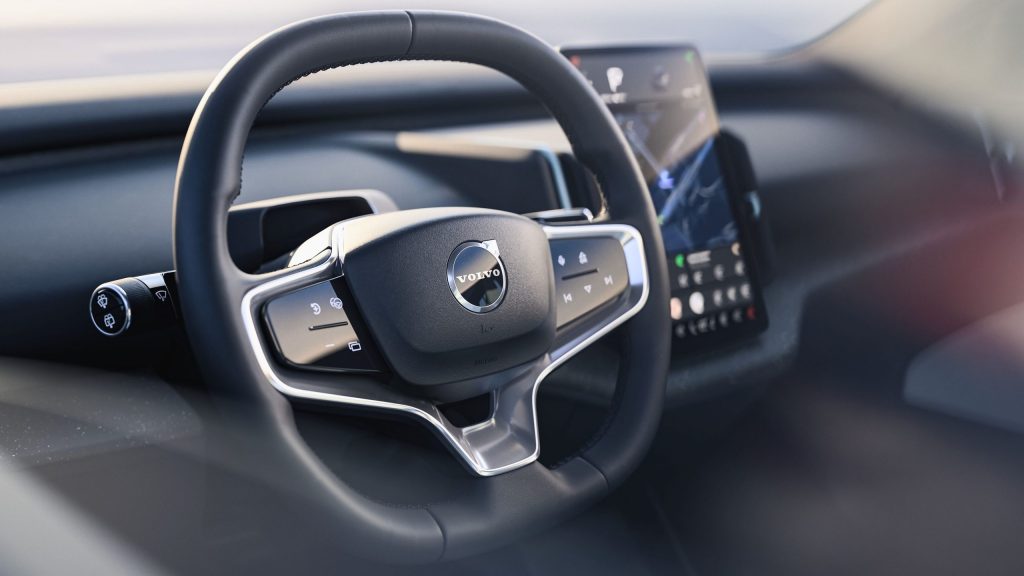 Another convenience offered to the driver is the Park Pilot Assist feature which allows the vehicle to park itself in an appropriately-spaced car park.
Cross Country variant
From the start of 2024, the EX30 will be available in a Cross Country variant which adorns the electric SUV with more ground clearance, the option of 19-inch wheels or 18-inch units with rugged tyres, and other robust exterior elements like front, rear and side skid plates, black panels front and back, and a roof rack.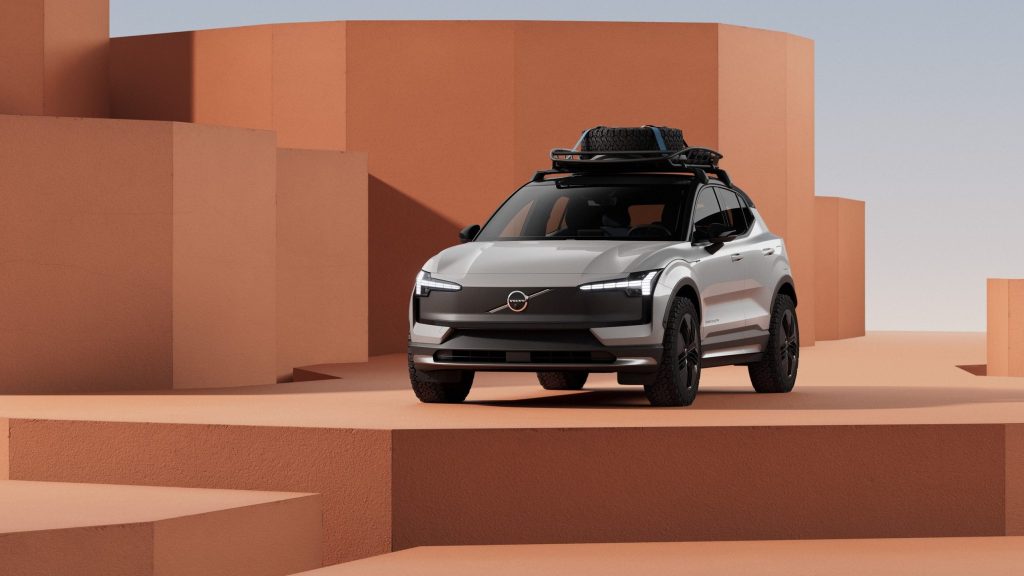 Pricing and availability
Pricing for the Volvo EX30 starts from €36,000 ($NZ63,814) in Europe but nothing has been confirmed for New Zealand just yet.
Production of the compact electric SUV will take place in China.