Honda has revealed its next generation Civic Type R in an online world premiere today, illustrating the advancements made to the vehicle's performance.
Based on the Civic Hatchback, the new Type R truly lives up to its name. Options such as the Championship White body colour and the inclusion of red seats and floor mats echo that of previous models like the late 1990s EK9 Type R.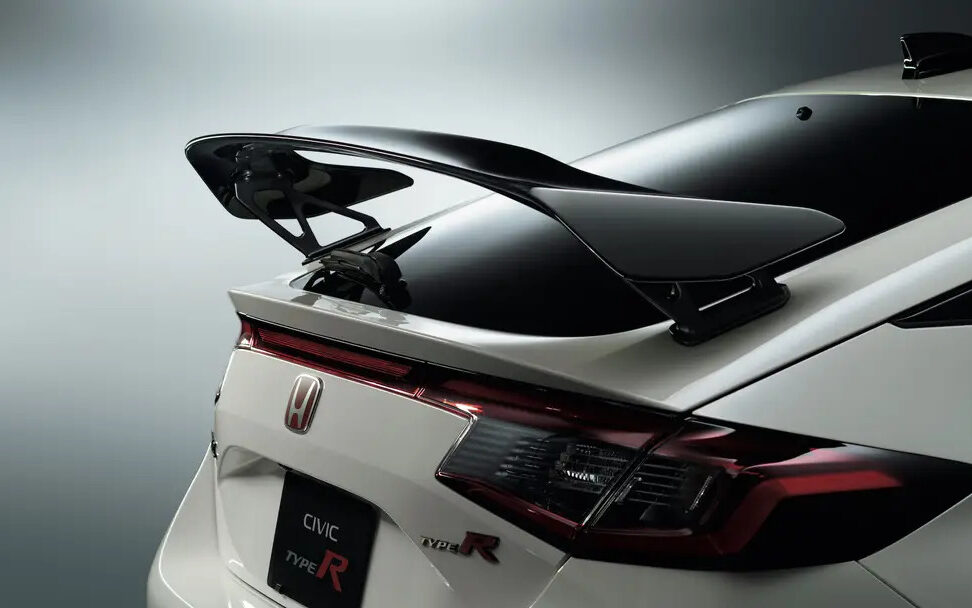 The Japanese brand has given the new hot hatch wider fenders, a newly designed front bumper with a larger grille, and a protruding rear wing to match the car's performance nature.
Speaking of performance, the development team set about making the new car the fastest Type R model they have ever built. It features a front-wheel drive (FWD) 2.0-litre VTEC turbo engine mated to a six-speed manual transmission featuring a rev match control system.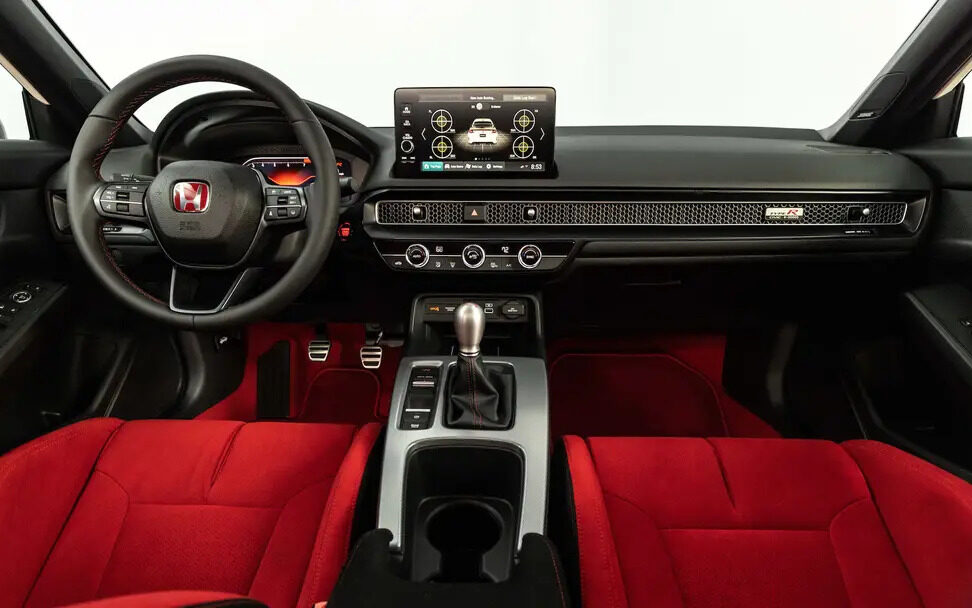 It wouldn't be a Type-R without the stainless steel shift knob either, which we are glad to find is present in the new model.
Power and performance figures have yet to be released but the new Type R has already set the FWD lap record around Suzuka Circuit in Japan back in April.
Wider Michelin Pilot Sport 4S tyres come wrapped around 19-inch wheels, complemented by large Brembo brakes.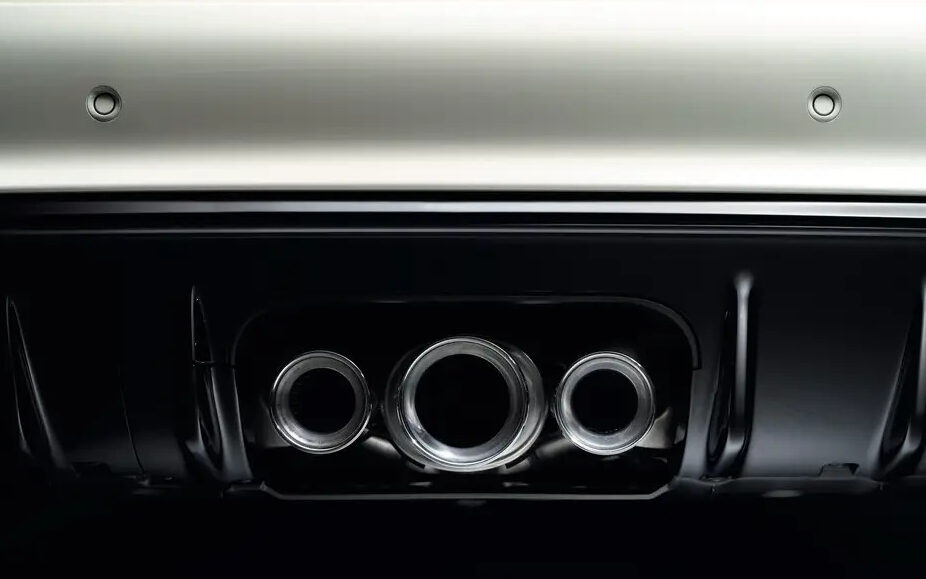 The new car's design has matured over its tenth-generation FK8 predecessor with smoother lines and fewer air ducts found throughout. A less shouty rear wing also comes fitted to the rear hatch which gives off a 90s tuner aesthetic. The triple-exit exhaust makes a comeback, this time with an enlarged central pipe.
A digital gauge cluster that can turn into a racecar-esque horizontal display when put into the "+R" mode provides the driver with vital performance-oriented information. A large central gear reading is accompanied by an S2000 like rev gauge with speed set to the side.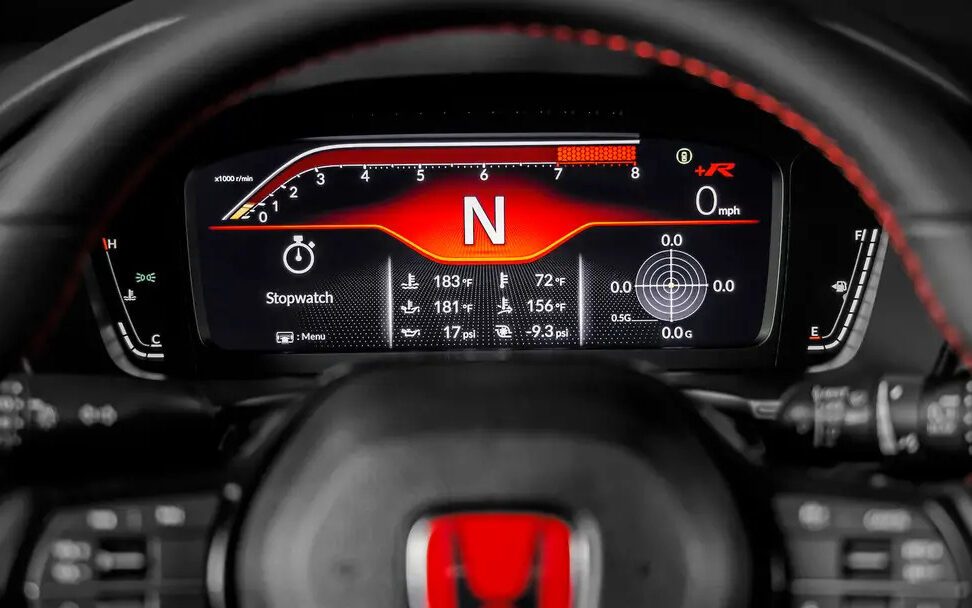 Other information includes a g-force meter, stopwatch, coolant and oil temps, oil pressure, and boost pressure.
The central infotainment display can also be turned into a data log display showing information like tyre pressures and force on each corner. It also features an "Auto Score" which we assume rates your driving/drifting skills. A variety of car settings can also be adjusted via this screen.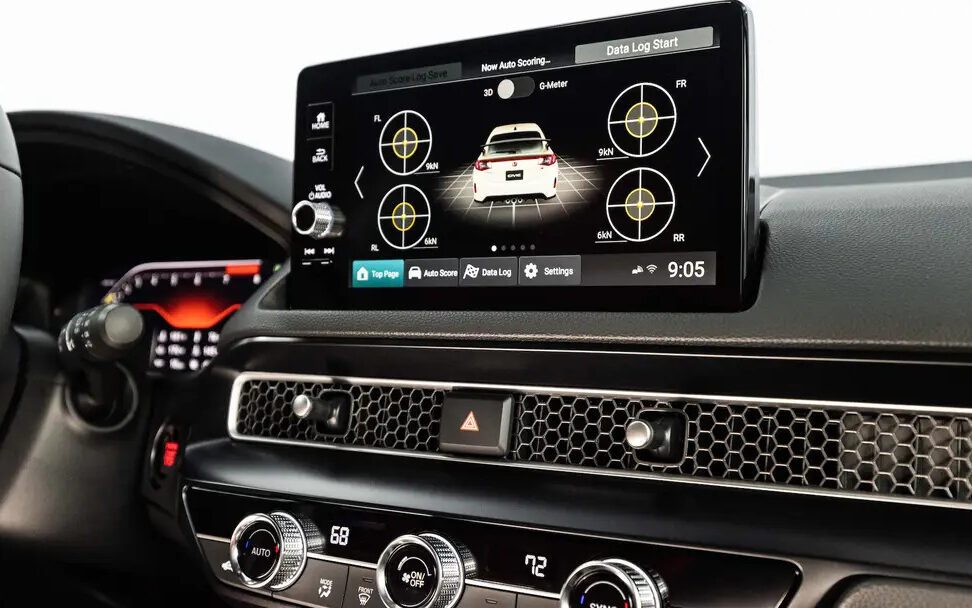 It's safe to say the new Honda Civic Type R is a bona fide driver's car that makes plenty of nods to its tuner and performance past.
A release date has yet to be announced but we expect the car to arrive in New Zealand later this year or early next year.