Today, Ford New Zealand has confirmed the fully-electric Ford Mustang Mach-E is coming to New Zealand in early 2023.
First introduced overseas in 2020, the Mach-E is the first pure-electric production Ford ever developed and will join an almost entirely electrified local lineup. Except for Ranger of course, while the rest are mainly mild-hybrids at best.
It takes inspiration from its pony car sibling, the Mustang, featuring aggressive headlights and its iconic tri-bar taillamps.
From a stand still, the standard model is able to achieve a 0 to 100km/h time of 6.2 seconds. It makes use of a 198kW, 580Nm single electric motor connected to the rear wheels and gets its energy from a battery capable of 397km range.
The range topping Mach-E GT Performance Edition model on the other hand can go from 0 to 100km/h in just 3.5 seconds. It makes use of a front and rear electric motor giving the SUV all-wheel drive, producing a combined 357kW and 860Nm. An extended range battery comes with the GT, giving it 505km of range.
Range can be bumped up to 610km depending on the model too.
The Mach-E is also loaded with technology. Ford's next-generation Sync system enables more than 80 vehicle settings to be customised including cabin temperature to ambient lighting. Apple CarPlay and Android Auto both come as standard integrated into a 15.5-inch infotainment touchscreen.
Park assist, pre-collision assist, auto emergency braking, lane keep assist and blind spot assist handle all your safety needs when behind the wheel.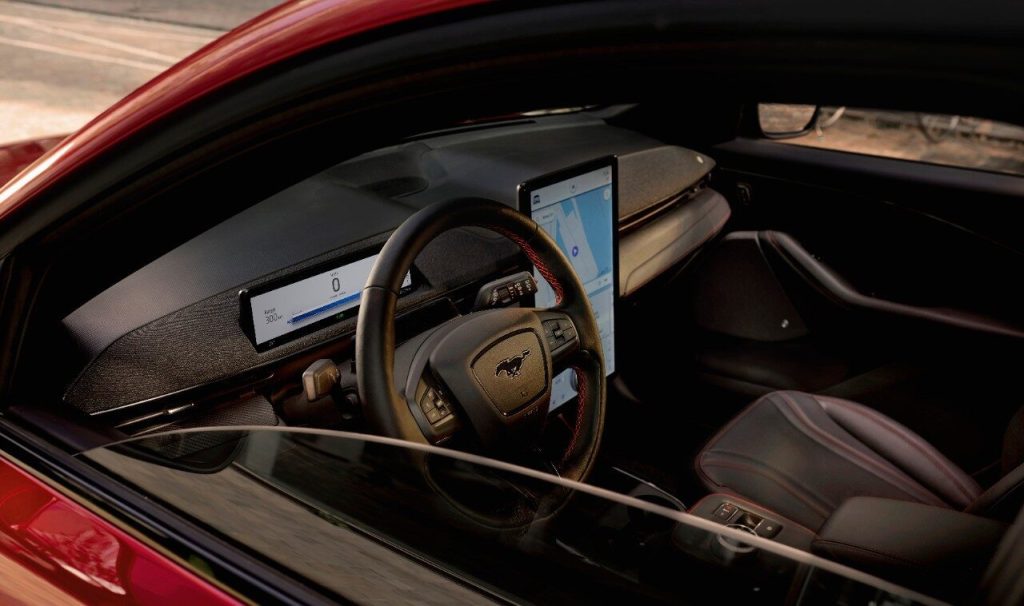 "The Mach-E is one of the most exciting vehicles Ford has ever introduced and it will be amazing on New Zealand roads," said Simon Rutherford, Managing Director, Ford New Zealand.
"For us, this is a big success already – it's taken a lot of work behind the scenes but now we're very excited to be launching this incredible vehicle to our customers."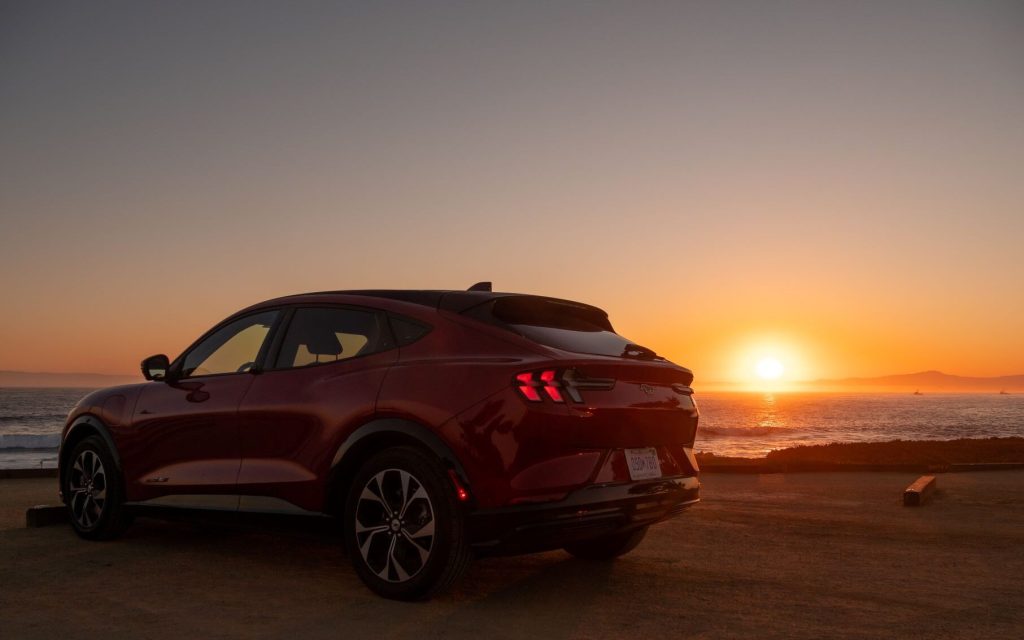 The Mach-E is part of an ongoing customer-focused electrification strategy that will give Kiwi customers the choice of up to seven new Ford electrified vehicles by the end of 2024.
Ford NZ's EV roadmap forms part of Ford's global investment of US$30 billion (approx. NZD$43 billion) in electrification by 2025.
To ensure a smooth electrification rollout, Ford NZ is working with Singer Electric to install charging stations across all of Ford NZ's main dealer sites across the country.
Full model specification and pricing details will be announced closer to the New Zealand market launch.