BMW's M3 Competition is a fairly unhinged four-door straight out of the box, thanks to its 375kW/650Nm turbocharged inline six and a wonderful chassis underneath. 
But, there will always be BMW customers that want a little more. And, while those customers continue to exist, BMW specialist tuning firm AC Schnitzer will continue to churn out its go-faster spin things.
The German group has just unveiled its new suite of changes for the G80, ranging from performance additives to cosmetic tweaks.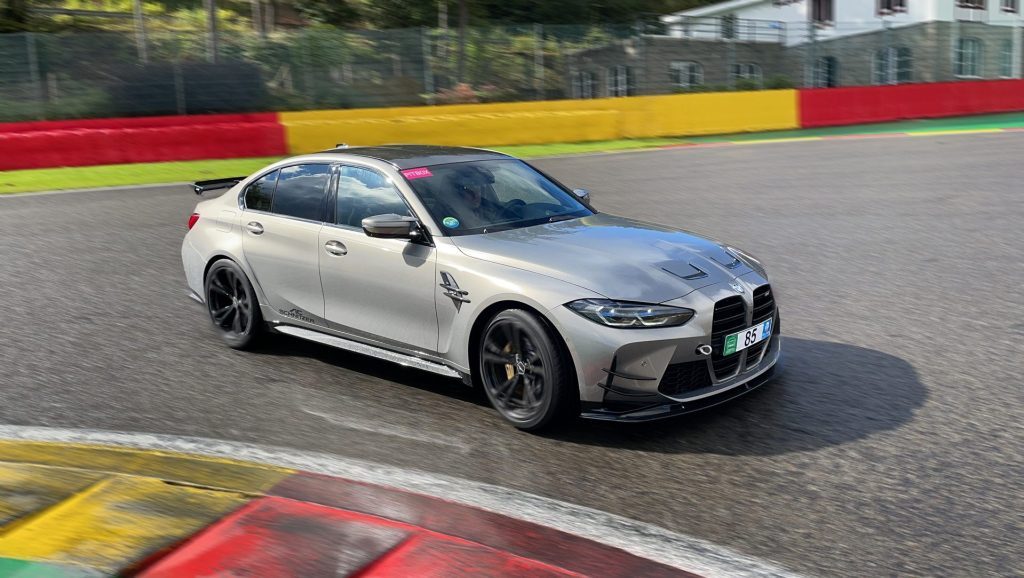 Under the bonnet, output has grown from 375kW/650Nm to a crazed 434kW/750Nm. This puts the four-door sedan in the same stratosphere of on-paper chops as the 441kW/620Nm McLaren 600LT.
AC Schnitzer hasn't quoted a 0-100km/h time, but it's safe to assume it'll be quicker than the standard model's 3.9 seconds.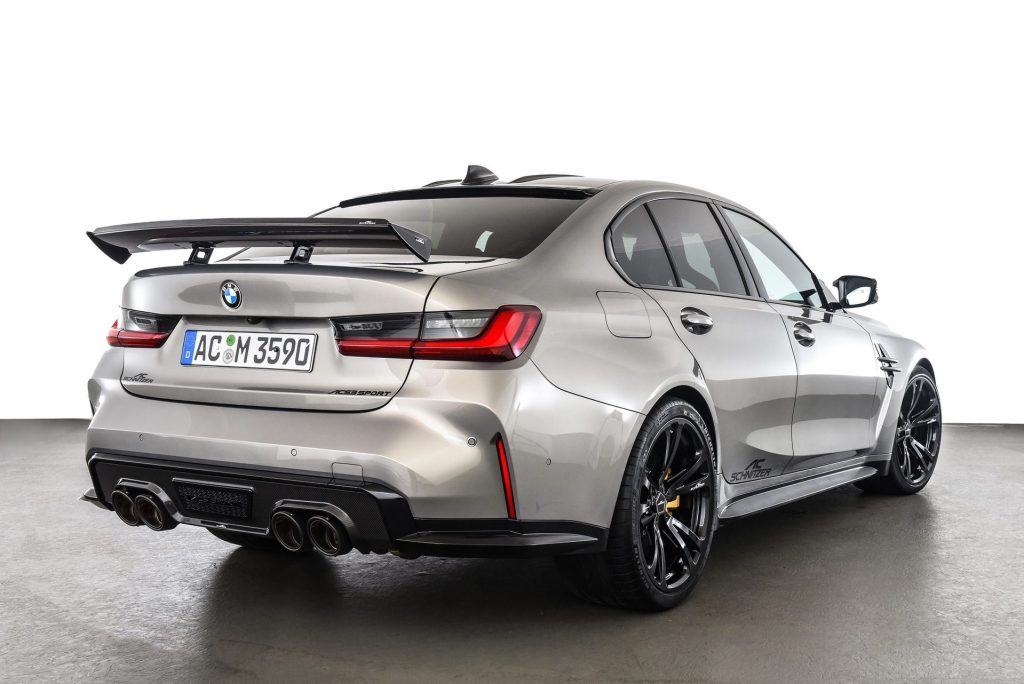 Chances are you'll hear the new Beemer before you see it, given that AC has given it a new exhaust system that boasts a better engine note and improved flow. Once you'll see it, you'll note AC Schnitzer's familiar visual twists; cannards, splits, and wings included.
As tempting as it is to label the new M3 as a pure track machine, the reality is a little more subtle. AC Schnitzer says it's adjustable RS coilovers and spring kit is designed to work on both road and track, with "good-natured load change reactions and gentle understeer at the limits."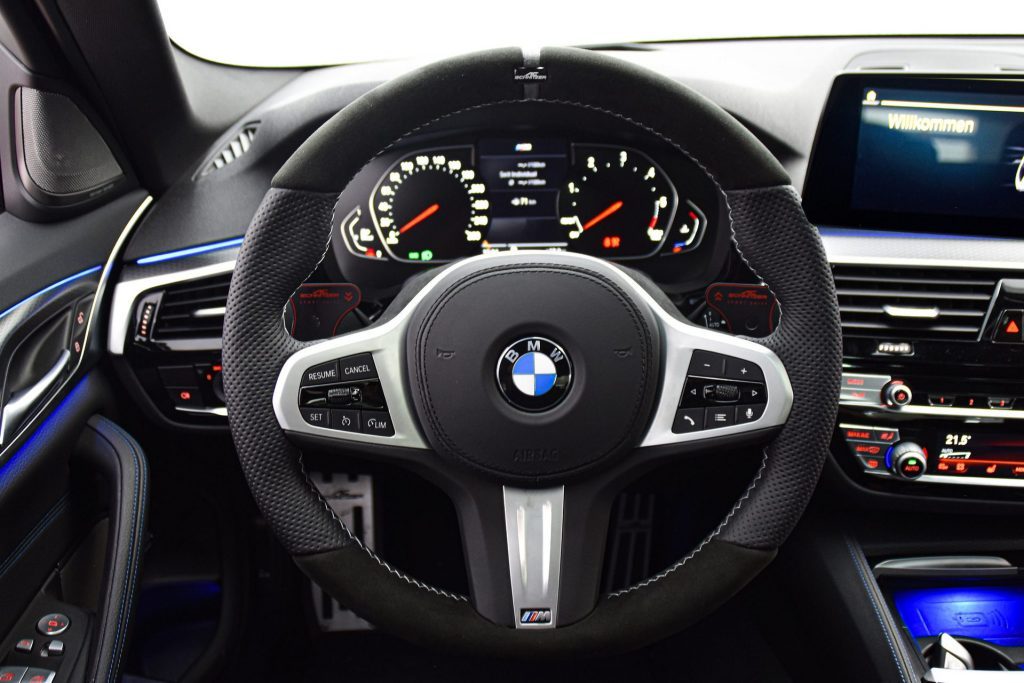 There is some nerdy anorak stuff here, mind you. The wings, for example, are all fully functional. AC Schnitzer boasts that the front splitter produces 40kg of downforce at 200km/h, and the rear wing (with its Gurney flap) adds another 70kg.
Other notable changes include a new steering wheel (featuring an adorable little AC Schnitzer at 12 o'clock), larger paddle shifters, sport pedals, and lightweight wheels with a staggered offset.