Skoda has released design sketches of its new Kodiaq SUV's exterior, giving us our best look yet at the new model before it gets revealed in full in just a week's time.
At first glance, the second-generation model remains faithful to the original in terms of its split front headlights, sculpted bonnet, and squared-off wheel arches.
However, there are some differences to note here as Skoda has employed its revitalised Modern Solid design language in designing the new Kodiaq.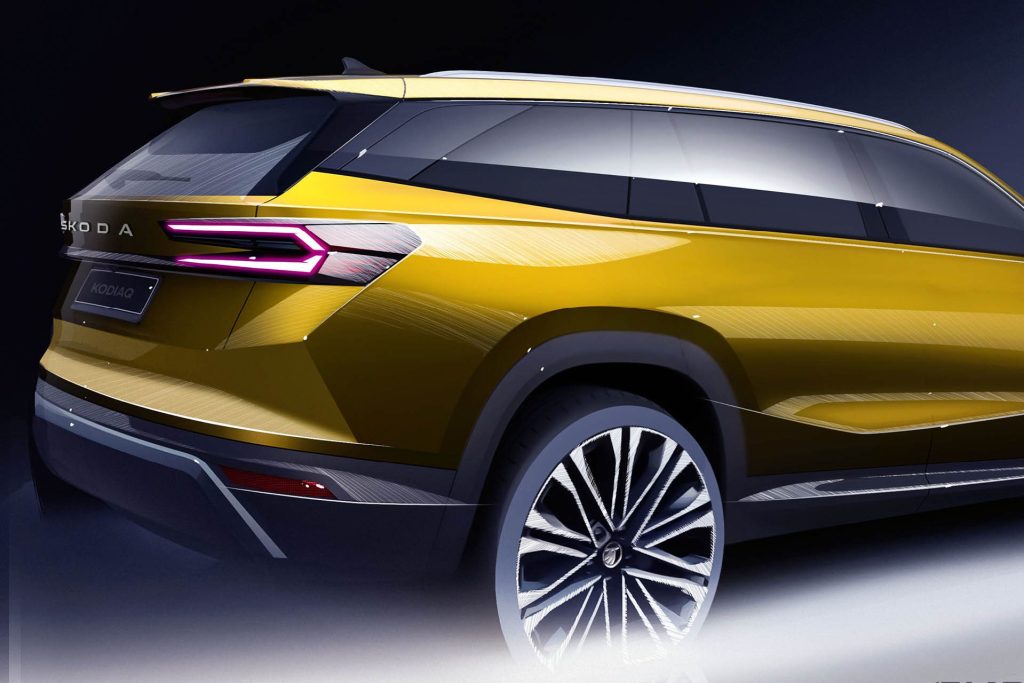 "The design not only emphasises practicality but also enhances the aerodynamics with its dynamic shape," says Oliver Stefani, Head of Skoda Design.
One such change is the model's higher beltline which leads into a new set of C-shaped taillights that are connected by a red bar running across the boot.
In order to stand out from the crowd, customers can option their new Kodiaq with a D-pillar trim piece finished in Dark Chrome, while they can also choose from a wide range of wheel designs measuring between 17 and 20 inches.
Last month, the first images of the upcoming model's interior were released, showing off features like a 10-inch digital gauge cluster, centrally-mounted 13-inch infotainment touchscreen, and a steering column-mounted gear selector.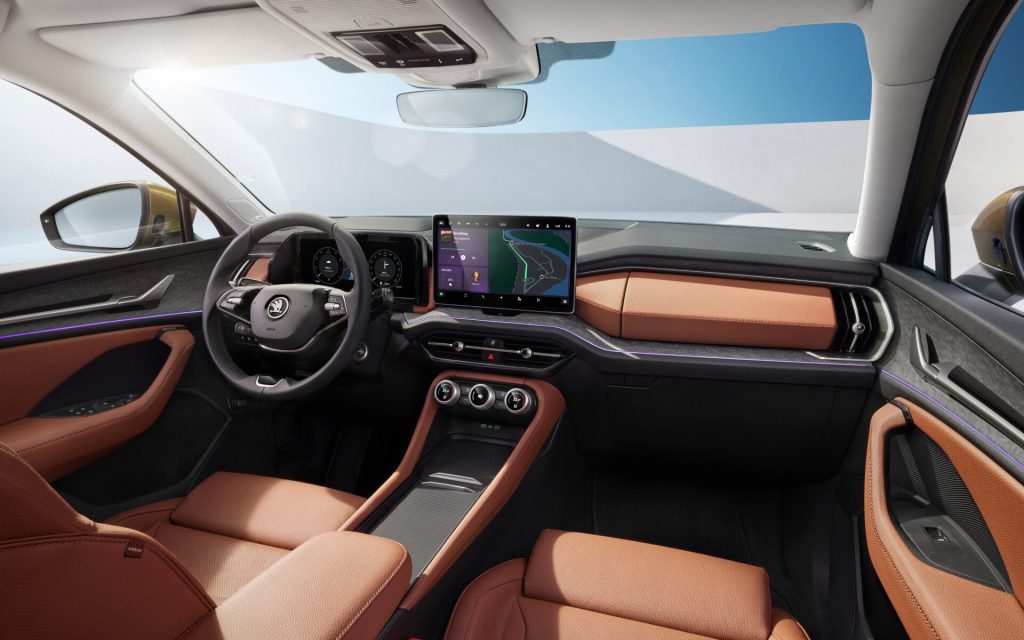 Another trick feature found inside is the Kodiaq's new Smart Dials, combining physical rotary dials with 32mm digital screens in the middle. These can be used to change settings like the temperature, seat heating, seat ventilation, radio volume, fan speed, air direction, driving modes, map zoom, and more.
The new Skoda Kodiaq is set to be revealed in full on 4 October 2023 at 5:45 pm UK time (5 October 2023 at 5:45 am NZDT).
Also set to be revealed in the coming weeks is the new Superb station wagon which has shared much of its development process alongside the SUV.