Royal Enfield has fast become the biggest bike maker in the 350 to 650 area. To its expanding portfolio comes the Hunter, a 350 single for retro-inspired commuting.
It was meant to be Royal Enfield's Scram 411 we were checking out, a scrambler, obviously, for mainly road and a spot of trial riding. Unforeseen circumstances conspired against that and instead we were riding another newbie from the Indian powerhouse, the Hunter 350.
It is essentially a naked bike variant of the company's popular Meteor 350 cruiser. About that – we felt Meteor was like a standard bike that happened to have cruiser traits. The Hunter is somewhat akin to a cruiser bike with standard traits!
Its frame and engine are new to the company and they were developed by teams based in India and the UK. A 349cc air/oil-cooled single is good for a not-that-brawny 15kW (20bhp) but 27Nm of torque is generated at 4000 rpm.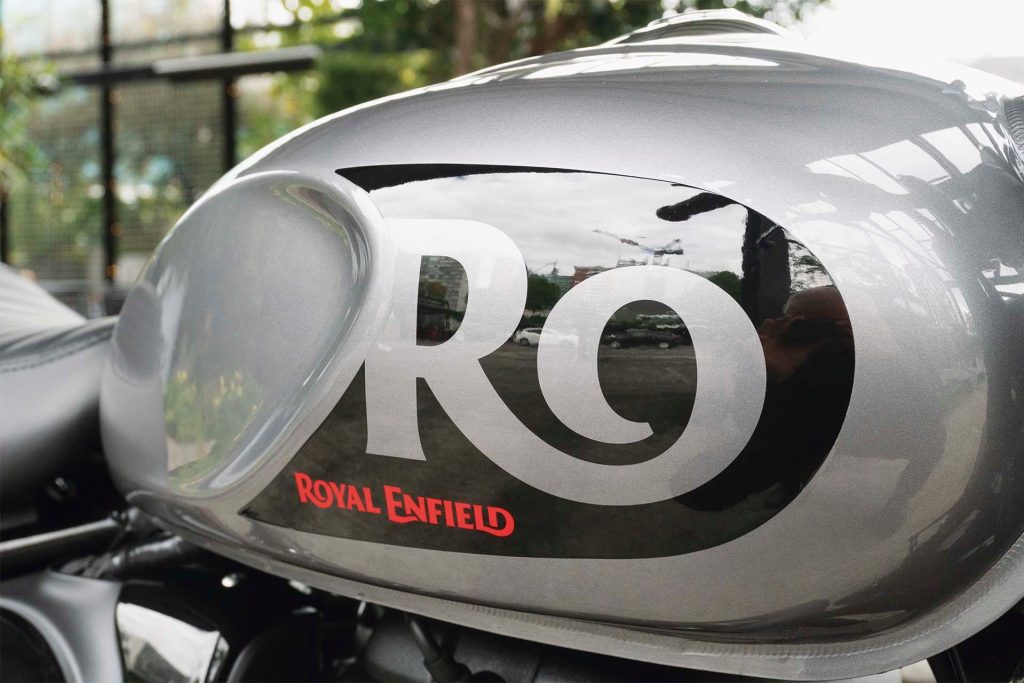 Not that it has a rev counter to tell you when that happens but it doesn't especially like to have the crap beaten out of it so middling revs are where you upshift. And when you come to understand that, then not only is this progress enough to keep pace with the surrounding commuters, but you'll also average fuel use of circa 3L/100km.
With a 13L fuel tank it has a potential touring range of around 450km. But you will be wanting to refresh yourself before that, given the suspension isn't as plush as that of the Meteor 350.
Nor is there any windshield, though you can pick up a tinted example from the accessory section – just do it – which includes items like various seat types, engine guards, luggage with attachment points, black or aluminium sump guards and the list goes on. We'd not go for the bar-end mount mirrors though for they limit lane splitting ability.
The base Hunter 350 costs $7590 and comes in three different colour schemes, backed by a three-year unlimited km warranty, along with three years of roadside assistance. Or you can spend $100 more for two-tone paint. A single offset instrument features an analogue speedo, fuel gauge, gear indicator and trip meter.
Royal Enfield describes the Hunter 350 as 'old-school charm meets new-age vibes'. And that's not far from the mark. Styling is undoubtedly a mix of old and new and with lots of bits blackened it comes across with a neo-retro vibe, as intended. Compared with the Meteor this has revised geometry with faster steering, making it more urban ready, more manoeuvrable for commuting.
We rode it out of the urban confines too but preferred it in the cut and thrust of town running. Out on our less than perfect secondary roads, the unadjustable front suspension and preload adjustable rear shocks proved a bit firm for my liking, certainly harder in nature than the Meteor which is set up for lightweight cruising.
But it's the meek open road performance that makes it more suited to busier environs. After some initial vibes at 90km/h where the mirrors blur, the motor seems to clear at 100, 94km/h in reality. Not that the mirrors are entirely revealing at this rate but they're certainly clearer than at 90.
You'll probably get away with cruising at an indicated 110. It gets up to that speed okay, though a rocket ship it isn't, taking a best of 13.5sec to hit 100. It's all over rover by around 115km/h. If you're low on remaining licence points, this should see you right. As with other Royal Enfield singles, this has rather a charming old fashioned exhaust note.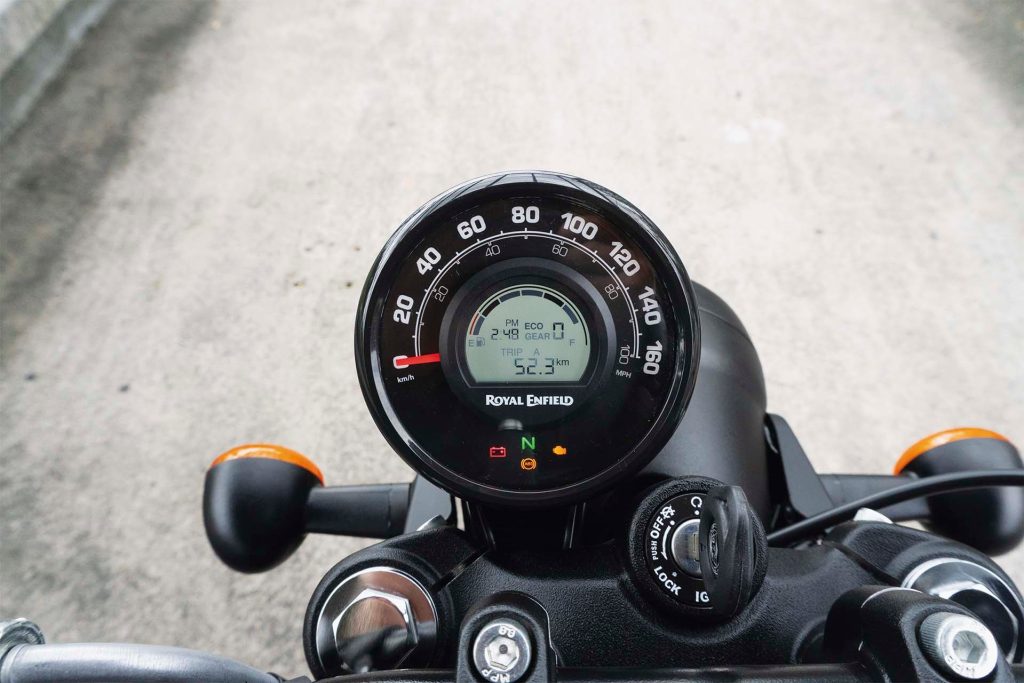 Its handling is slightly better than that of the Meteor, feistier and being firmer in the suspension there's no wallowing like we noticed with the cruiser. It's really easy to turn as well, and helping is kerb weight of around 180kg so it's quite easy to manhandle about.
Lane splitting is no problem and the brakes work surprisingly well, as with Meteor. They're certainly better than those on the Himalayan, with a best 100-0 stopping distance of around 46m. The rear brake in particular is great for learner riders.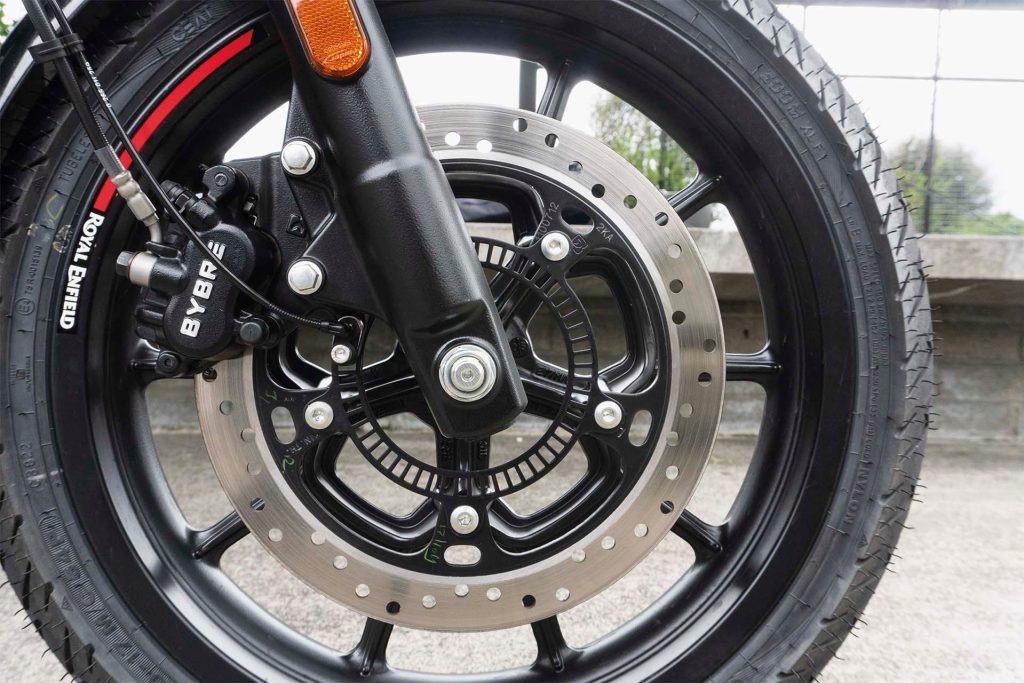 If the retro vibe is what you're after, this certainly has that. But if you also seek a reasonable dollop of performance similarly priced singles like Honda's CB300R and twins like Yamaha's MT-03, are both in another league of quicker. They make the Hunter seem like the hunted.
You can even get the king of the small LAMS class, Kawasaki's zesty Z400, for only a few hundred dollars more. It's a machine that once you're fully licenced, is still plenty enough bike to satisfy.
Model
Royal Enfield Hunter 350
Price
$7590
Engine
349cc, air/oil-cooled,
fuel injected, single
Power/Torque
15kW/27Nm
Transmission
5-speed, chain final drive
0-100km/h
13.42sec
80-120km/h
Yeah nah
100-0km/h
46.53m
Safety systems
ABS
Seat height
790mm
Weight
178g