For the past couple of months I have been driving a Peugeot 308 GT during the working day and it has been quite a treat, for a number of reasons.
First off, it's a looker, not just because of its aero shape, slimline matrix LED light fittings or that bold new Peugeot lion emblem.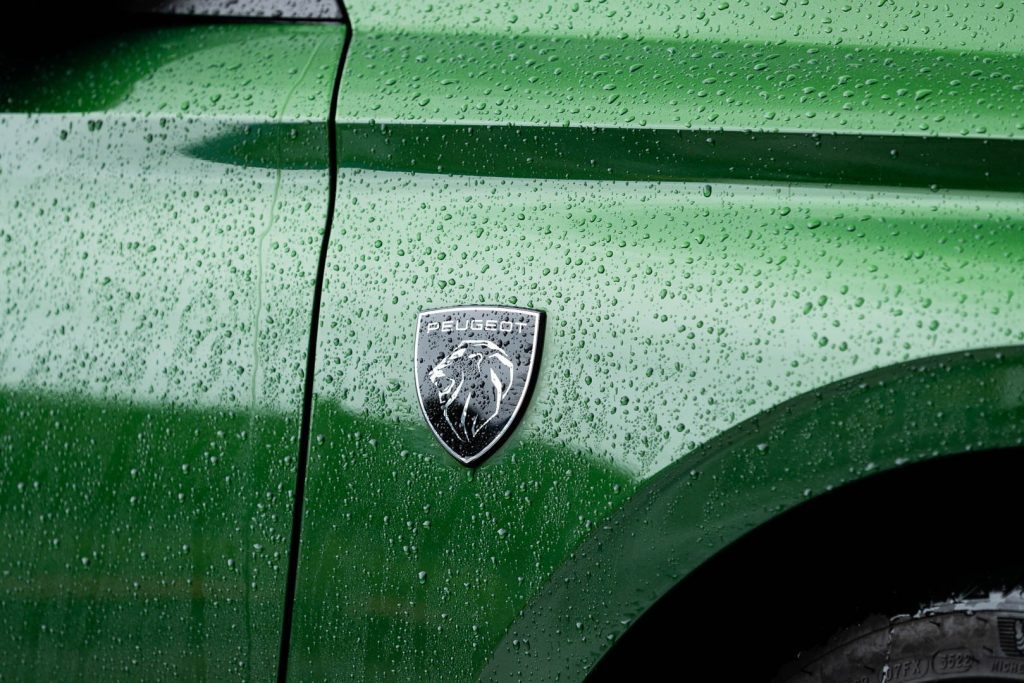 Rather it's the colour. I have never driven a car that has created so much interest because of the Olivine Green colour scheme. It is a fresh hue for Peugeot and a genuine head turner.
We've had so many positive comments, perhaps because onlookers find it rather unusual. What's also a surprise is that it's a shade of green, normally a colour that's not that popular in the automotive sector. The vox pop would suggest the exact opposite here.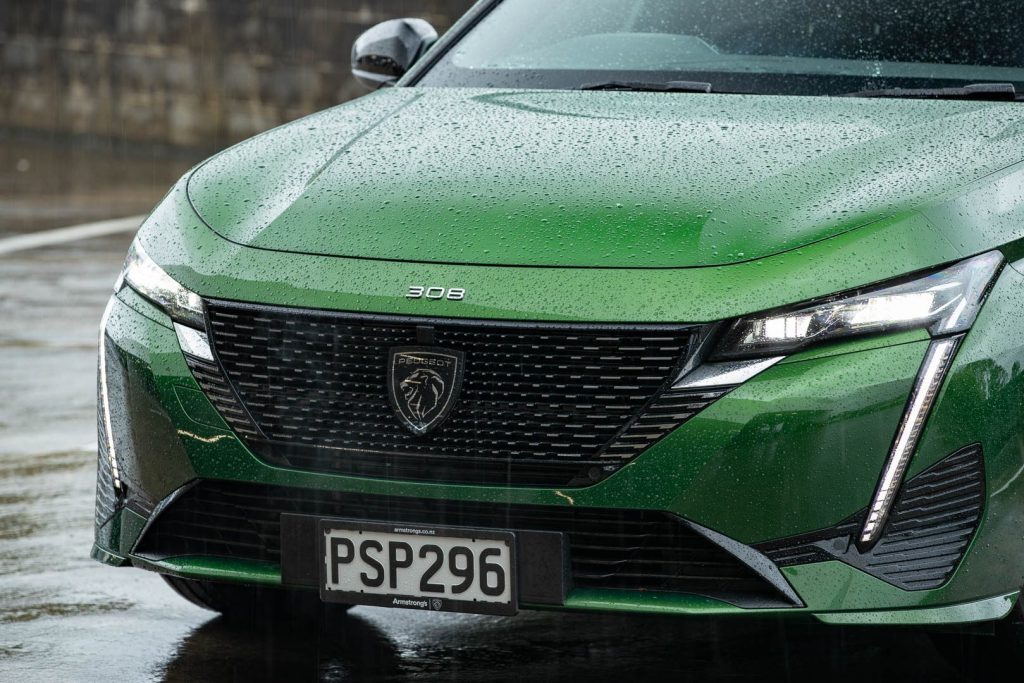 Secondly, it's a great drive, with nimble handling, thanks in part to the Michelin Primacy 4 S1 rubber, and plenty of power off the mark.
That might be a surprise given under the hood is a small engine. However, the direct injection 1.2L three-cylinder turbopetrol is good for 96kW and 230Nm.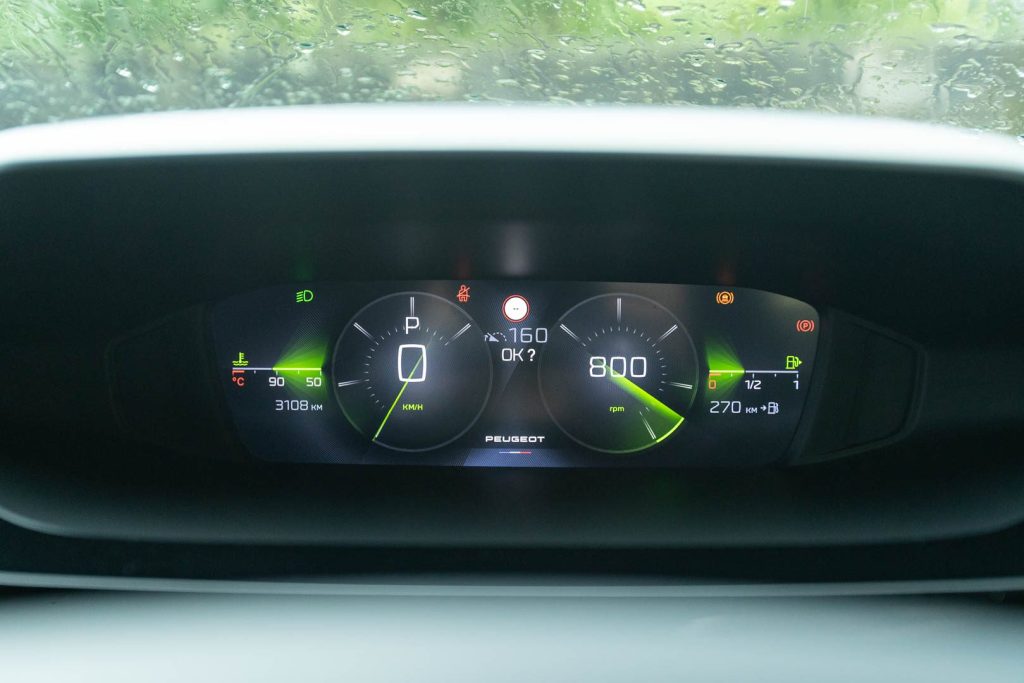 It is also torque rich at everyday revs, the peak available from 1750rpm, so it gets off the mark quickly, and the eight-speed automatic transmission extracts the best from the triple, especially in the sport setting.
Click back to the economy mode and at 100 in eighth it is easing along at 1600rpm, with fuel economy around the 5L/100km mark (combined figure of 5.2L/100km and 119g/km. The GT is fee neutral as of 1 July).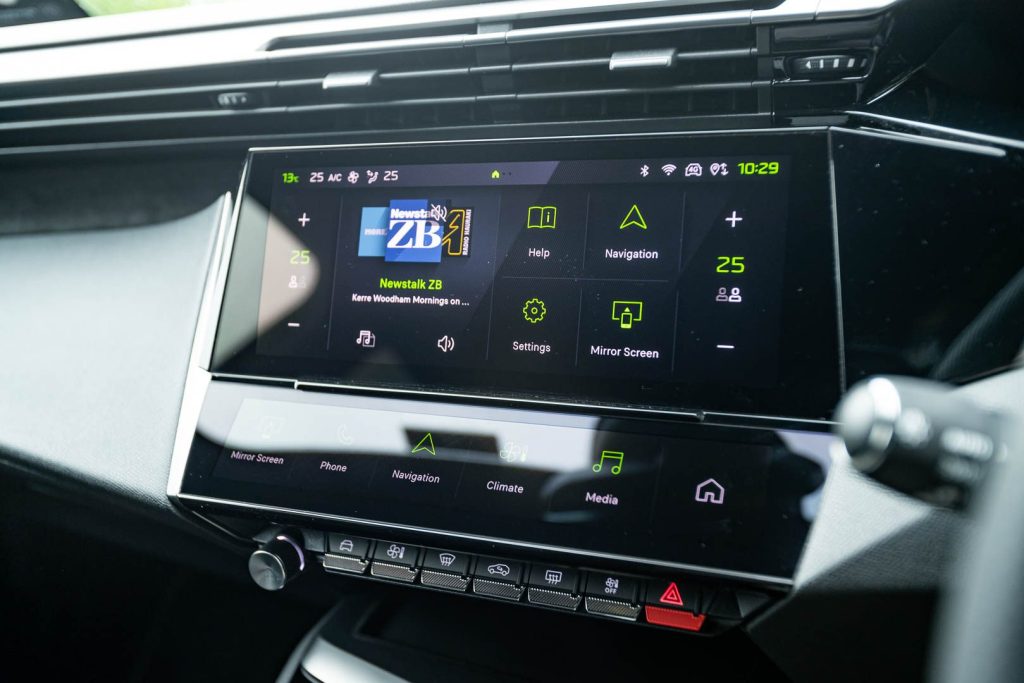 The interior has a welcoming 'at home' feel with its leatherette and cloth trim, and the sports seats impart a natural and comfortable driving position. All the controls are easily accessible to the driver, once you're familiar with the touchscreen operation and the button layout below.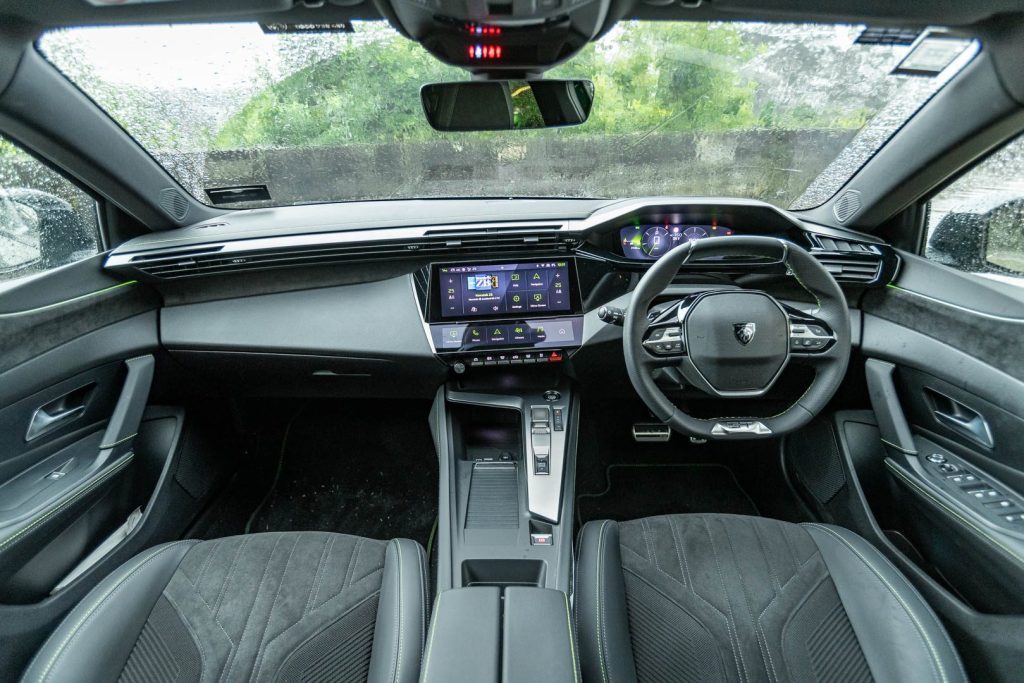 Safety features include adaptive cruise control, with buttons on the left side of the wheel, lane assist (easily enough cancelled to ensure a purer steer) and a raft of warning devices designed to avoid those heart-in-mouth moments.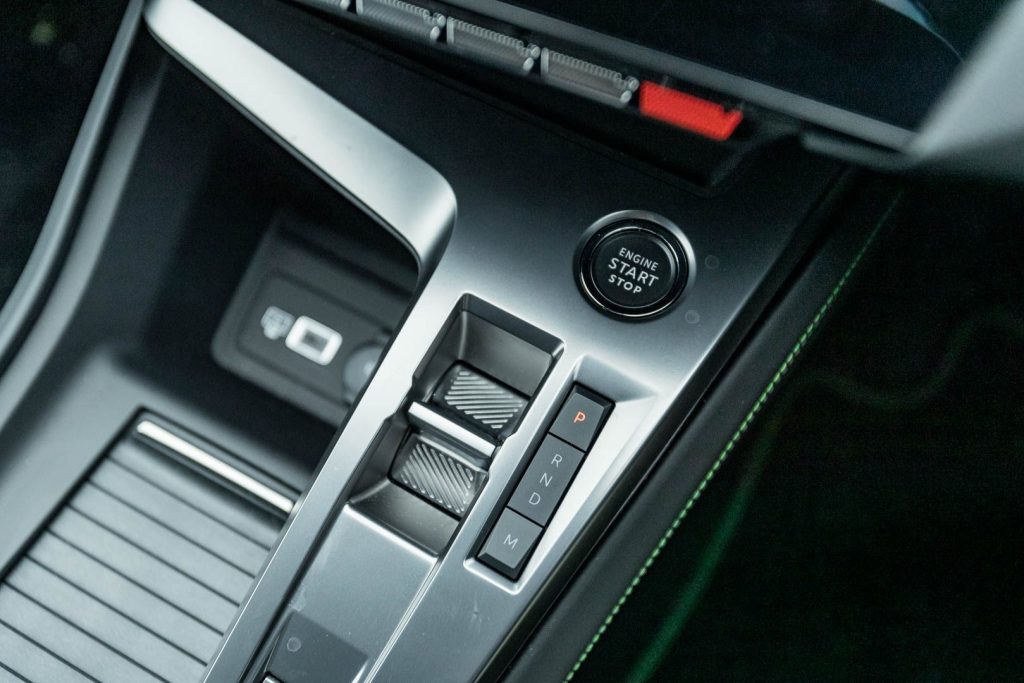 One key feature that's important to me, given I'm in and out of cars a lot during my working day, is ease of entry and exit.
Here the 308 shines, and while SUVs are clearly best for this they aren't as town friendly as the 308 which is a snip to park thanks to its relatively compact size, front and rear parking sensors and a 180-degree reversing camera.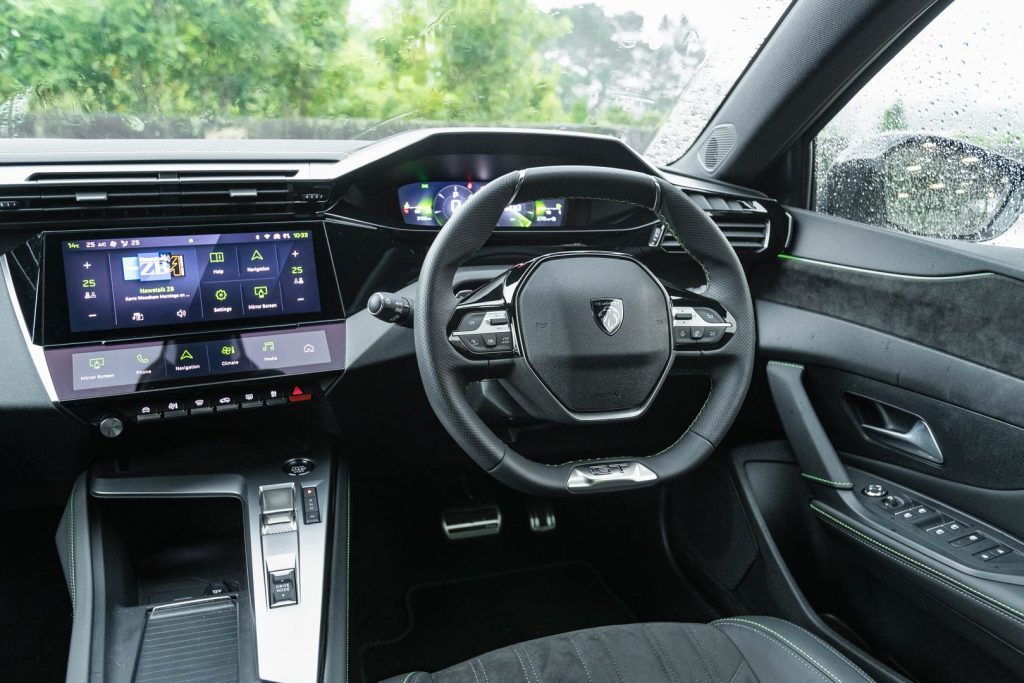 Boot space is more than adequate for a weekend away (412-1323L) and the rear seats can be folded flat if you need to carry something larger for those DIY weekend jobs.
I get to drive a variety of vehicles but I'm not looking forward to returning the 308 GT. It's a competent thrifty city car that doesn't mind weekend outings, and is on sale for $53,990 + ORC.
And if you're thinking the 308 is just one for the guys think again because it is the current holder of the Women's World Car of the Year.
Want a 308 that's a bit greener? There's also the $75k PHEV version that mates a 132kW 1.6T engine to an 81kW electric motor (165kW/360Nm system output), while an 11kWh battery pack means an emissions-free driving range of 61km (WLTP). It is also eligible for a $4025 rebate.