While the buzz is all about the electrified Opel Mokka-e, the firm also has a couple of variants powered by our old friend the internal combustion engine.
Sure it has helped heat the planet and entrenched our unhealthy dependency on increasingly expensive oil but people know engines. For those who fear embarking on a new energy journey, the Mokka (sans the e) SRi is done the old way, with no electrification whatsoever. As it is sourced from Europe, where carmakers and buyers alike have been conditioned via taxation and regulation to resist high emission models, this is a small SUV with a modest motor. The 1.2 triple meets the more stringent Euro 6d emissions standard, so CO2 output is 130g/km. That's enough to net buyers a $1923 rebate, but the Mokka is a pricey small SUV option at $44,990. Still, that's cheaper than the $69,990 asked of the Mokka-e. For those wondering, you're not likely to recoup that premium in lower running costs, even with the rebate, reduced servicing costs and much cheaper 'fuel'. Also, EVs will have to pay road user charges from 2024.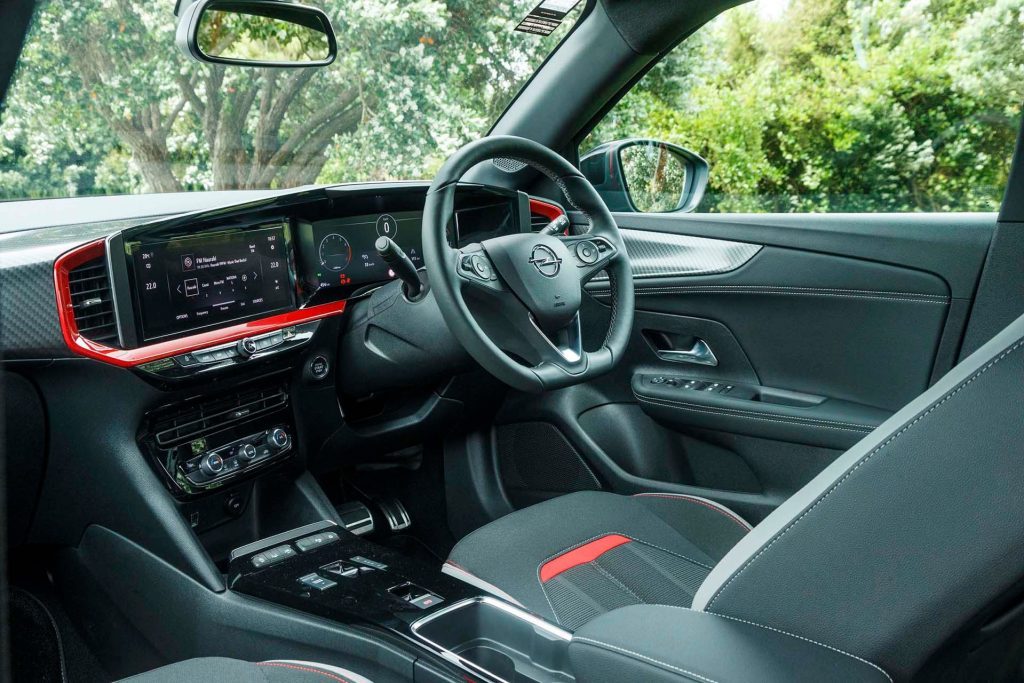 The iced Mokka is a decent enough drive, as the tiny turbo and eight-speed auto are a willing combo. For performance it is much the same as the Mokka-e.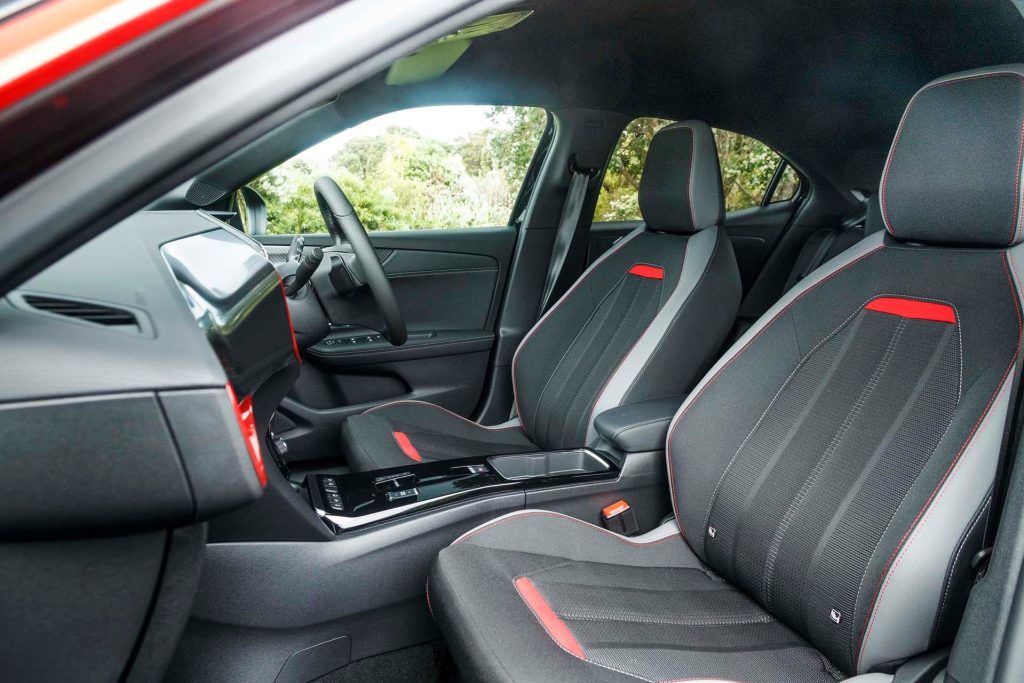 The long-stroke triple makes easy torque in the everyday driving zones, along with an endearing sound. The only time it feels 'laggy' is when you really try to gas it; there's a bit of a lull before it hits the fat of the pull. They say it's good for 5.7L/100km (WLTP) though 7-8L/100km is what you should expect day-to-day. It has an idle/stop function which we wish only worked when it was stopped and idling rather than conking out as you come to a crawl; roll up to a give way junction and just as you're about to go it stops. However, one of the easy-to-access buttons on the console switches this off.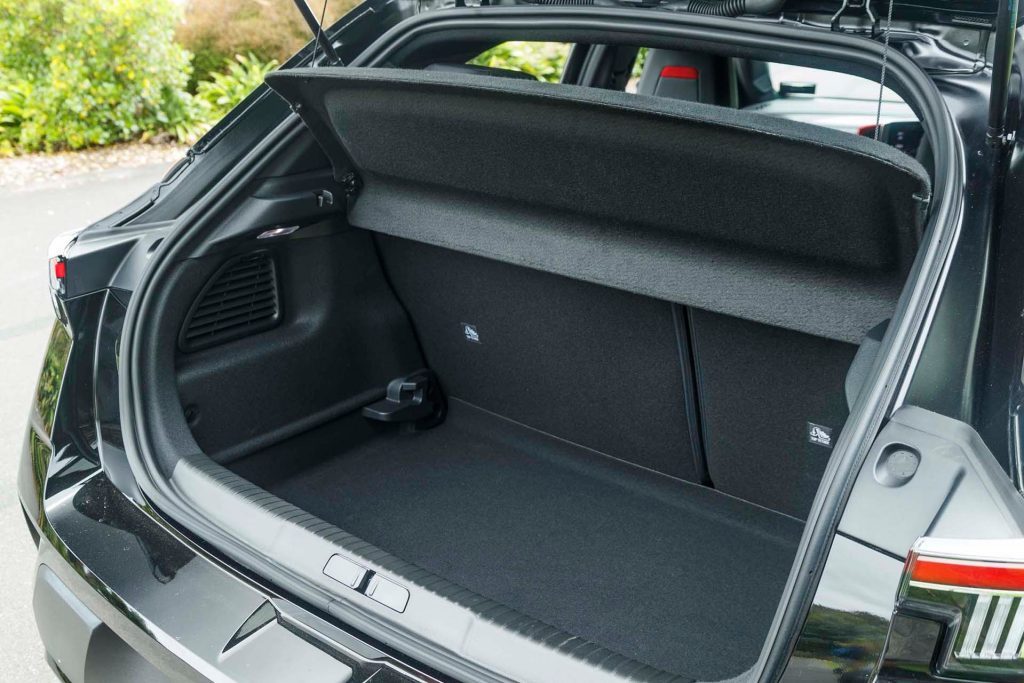 A few things the Mokka has inherited from the Peugeot 2008, upon which it is based, include chunky A pillars that can obstruct your view (watch for those smug and fast moving e-cyclists at intersections) while the high-set sills are something you need to negotiate every time you get in. Worth noting if you have a dodgy knee or similar ailment.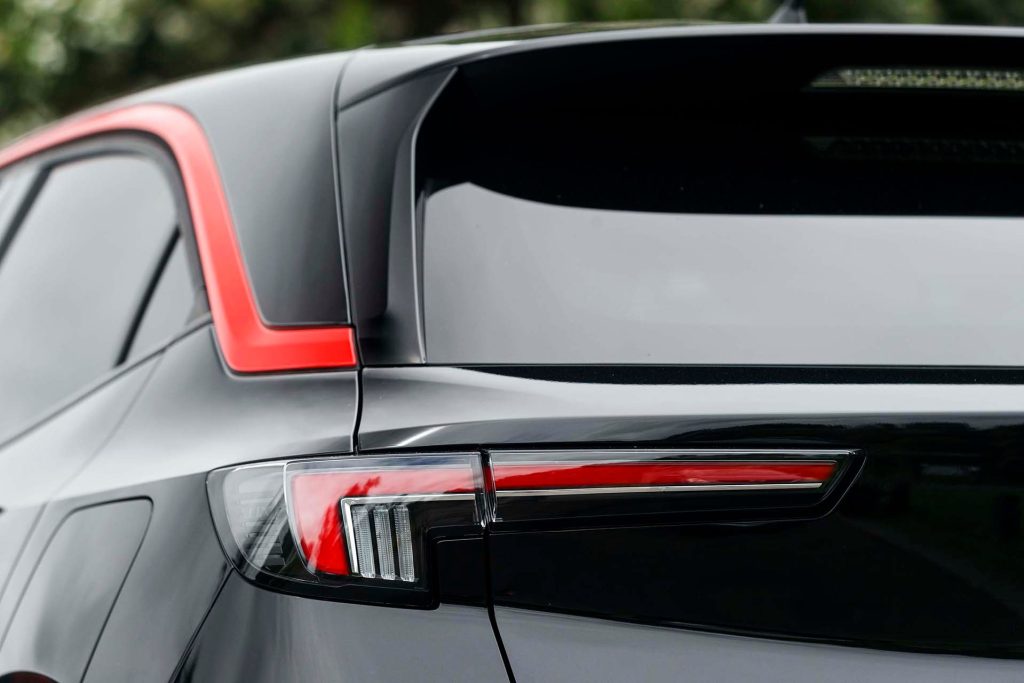 This is a black on black machine; all colours other than the shocking green carrying a $550 surcharge. It does look rather snazzy with its red trim however.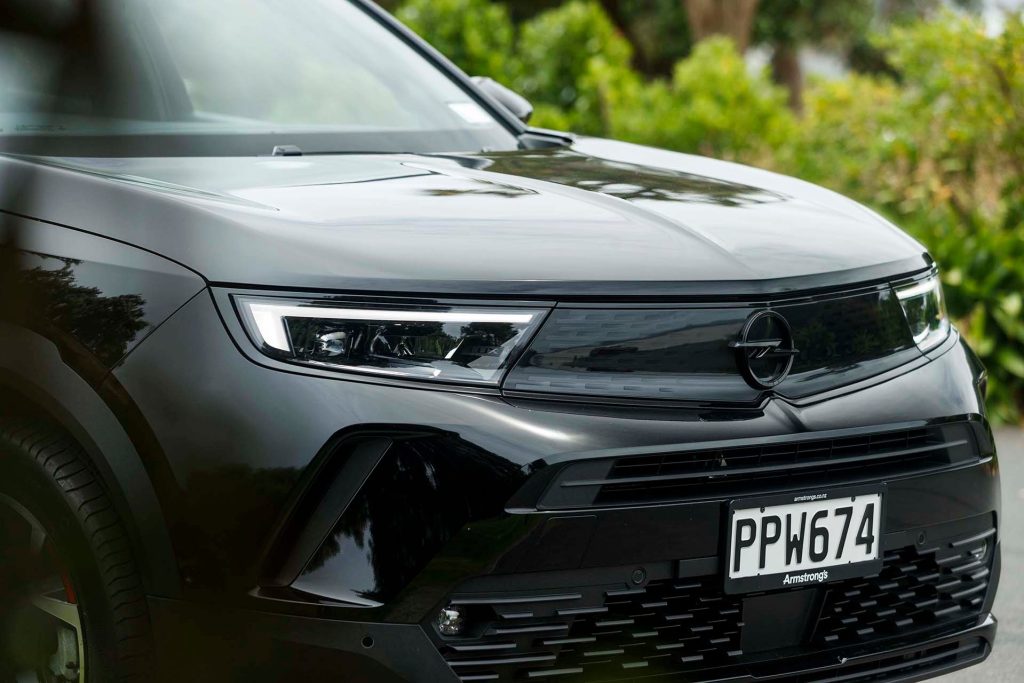 The interior is darkened too with a black headlining, which makes the cozy cabin seem that much more compact. There are some funky red highlights inside as well, and some faux carbon trim to highlight the sporting appeal, but there are also liberal amounts of hard plastic linings with only a smattering of soft touchpoints.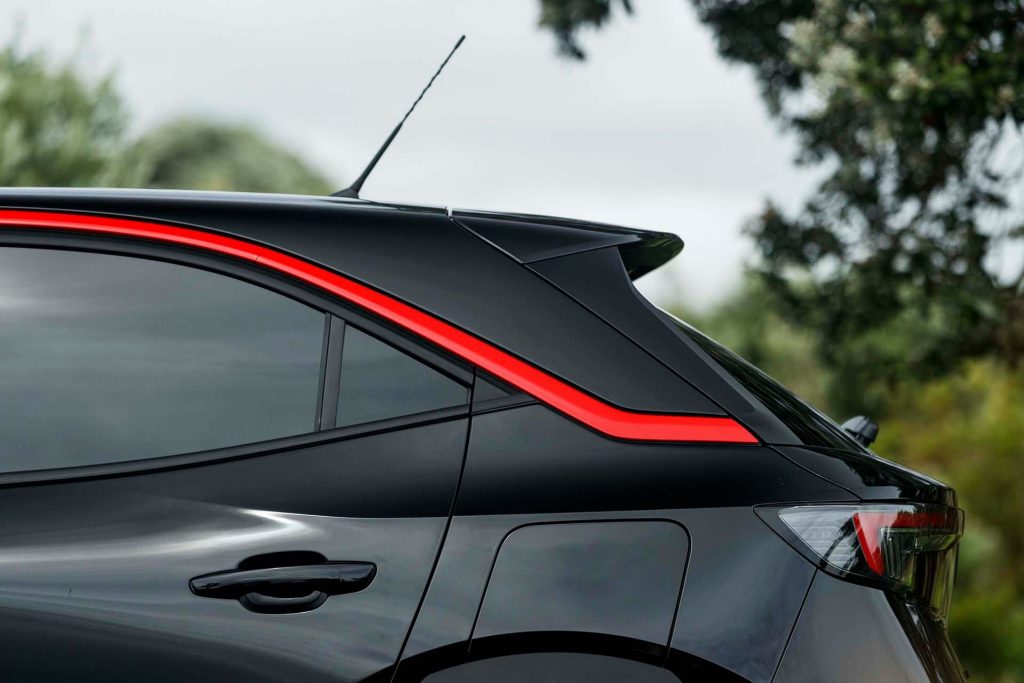 The seats are fine, supportive and comfy. Its touchscreen covers the basics and while the response to inputs could be quicker the menu buttons help with the operation. The dedicated HVAC controls will be appreciated by those who like things done the traditional way.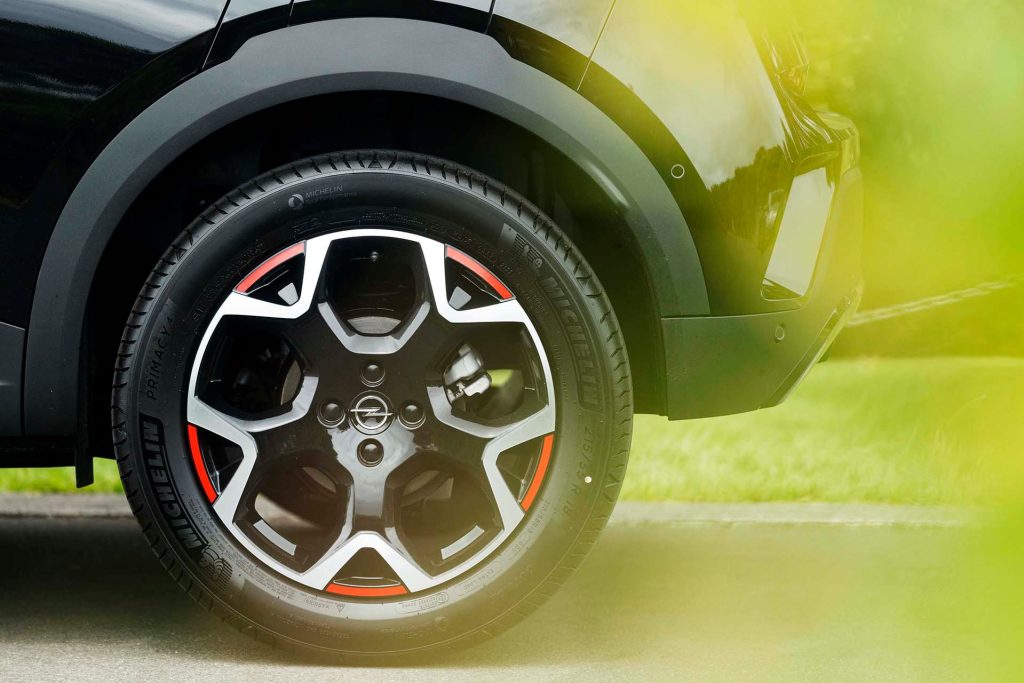 The little recessed gear selector is easy to use, and when you pull up at your destination, just hit the stop button and it automatically selects Park and whacks on the brake. And then upon walking away, the car auto locks. However, sometimes it fails to recognise you have returned, so doesn't auto unlock as smartly.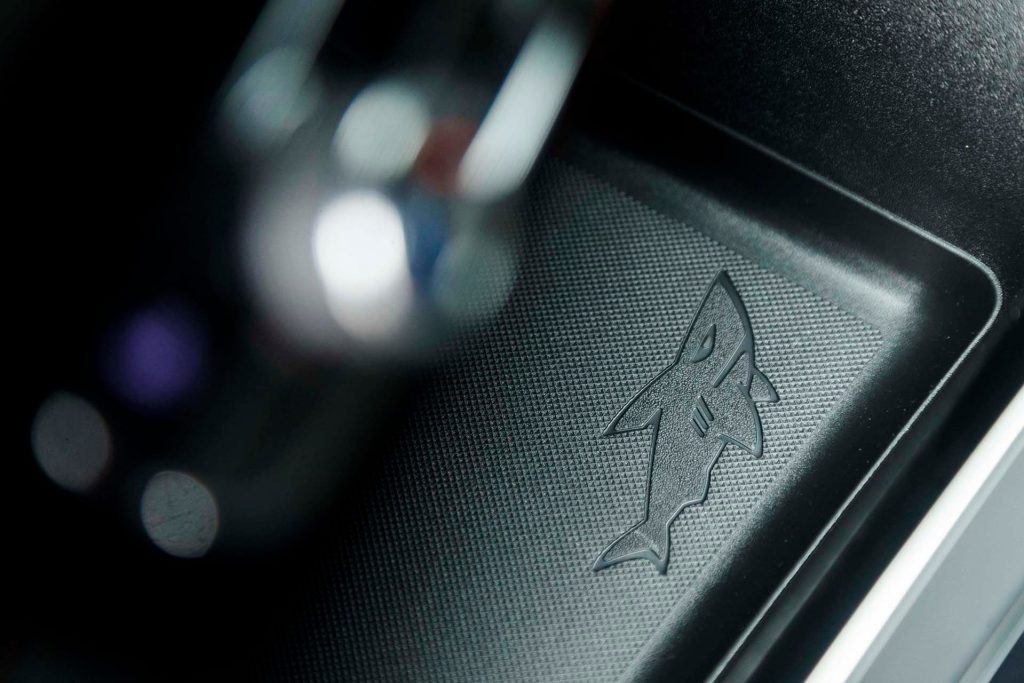 It's a compact offering so don't expect generous accommodations; it's not really for family types, but it will ferry the grandkids around occasionally, no sweat. The boot is respectable at 350L.
Opel tends to set its suspension tune a little firmer than its Peugeot stablemate so some of the bumps are translated through to the cabin at both town and country speeds, particularly from the rear end. On the highway there is some tyre noise as it has decent feet for a little guy, and that helps it hang on in the bends better. The steering assistance is sorted, and it turns sweetly, though there is a bit of rack rattle over the bumps. It's an okay thing to thread from corner to corner on the occasional times when you might find a few of them in front of you.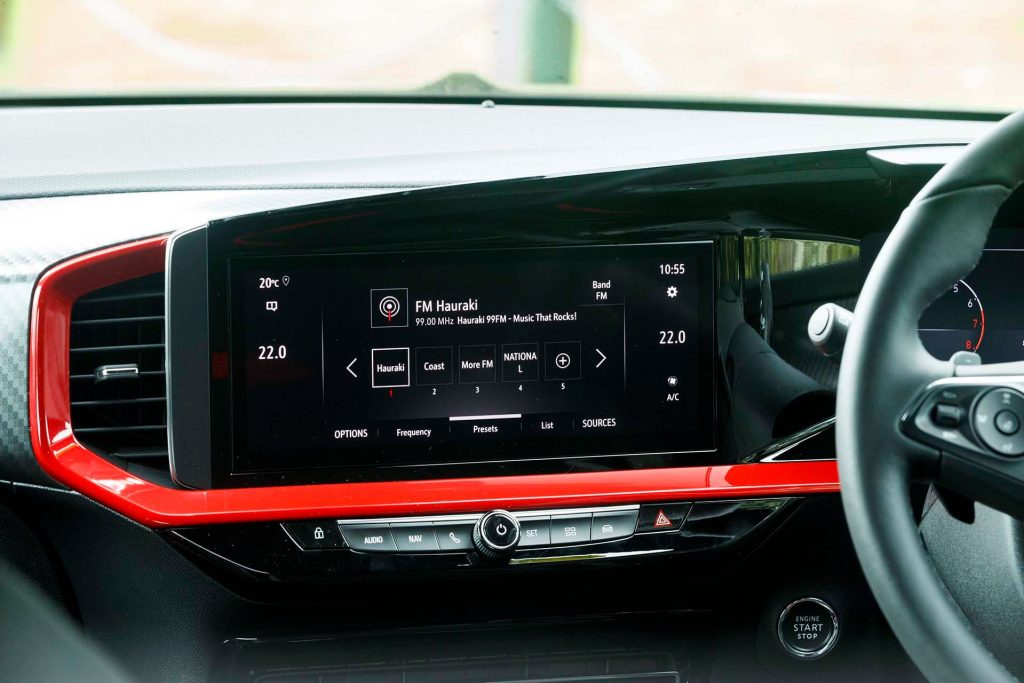 For general town running it has light steering, a tidy turn around and is easily parked with a passable reversing camera, though the picture is not as clear as in some. The brakes are a touch sensitive underfoot; their action is not as progressive as it could be, particularly at parking speeds.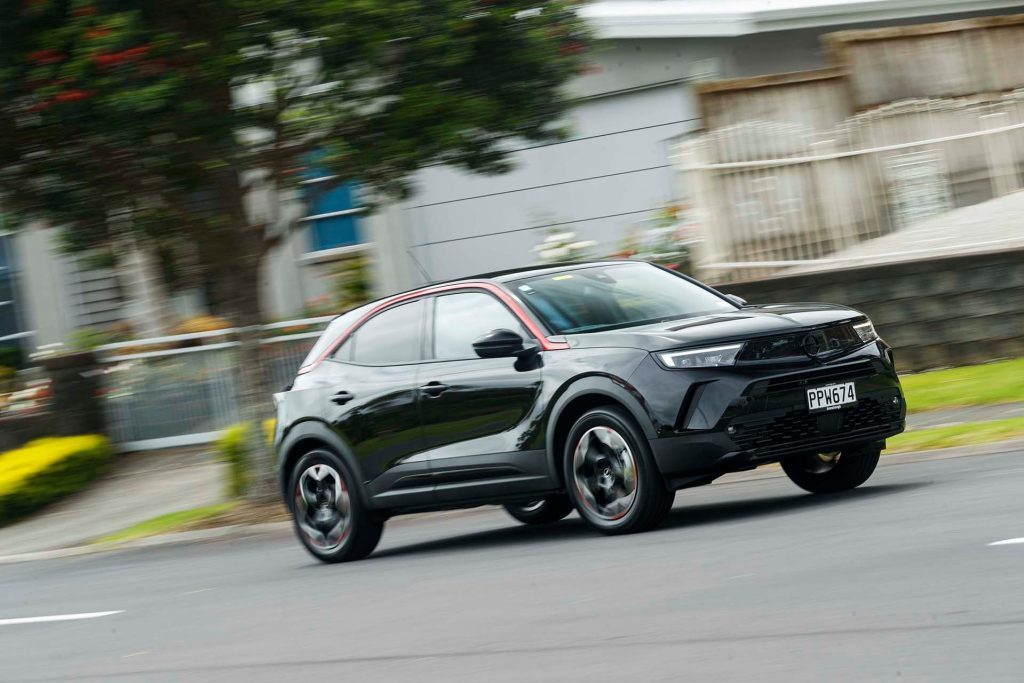 While it's not what you'd call a bargain, pricey vehicles are the new normal in 2023. The ICE-powered Mokka is rammed full of safety kit and convenience features, helping to justify the ask. If it falls just outside the budget, there's also the Edition model at $6k less with a few less items on the spec list.  
| | |
| --- | --- |
| Model | Opel Mokka SRi |
| Price | $44,990 |
| Clean Car Discount | Rebate – $1923 |
| Engine | 1199cc, IL3, T |
| Power/Torque | 96kW/230Nm |
| Drivetrain | 8-speed auto, FWD |
| Fuel Use | 4.8L/100km |
| C02 Output | 130g/km |
| 0-100km/h | 9.2sec |
| Weight | 1220kg (claimed) |