The brand bearing the lightning bolt symbol returns to our shores, with electrification the main aim. We check out the tasty new Mokka-e.
It has been a while since you could buy an Opel of any sort but the brand makes a return here with German-designed product that's built in France. Opel is now part of the Stellantis group so Mokka shares mechanicals with the Peugeot 2008. It comes in both petrol and electric formats.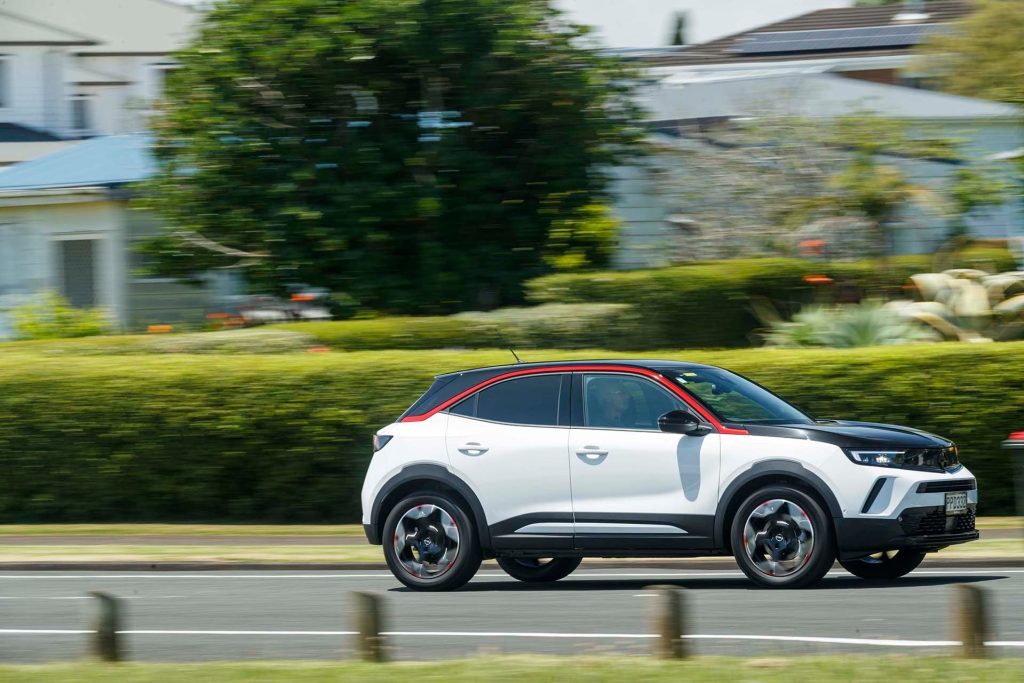 We got to check out the Mokka-e (and Corsa-e) briefly in town at a recent media launch, so when we uplifted the small SUV for this extended road test, we headed directly out for a longer drive, into the country to see how it went and how far.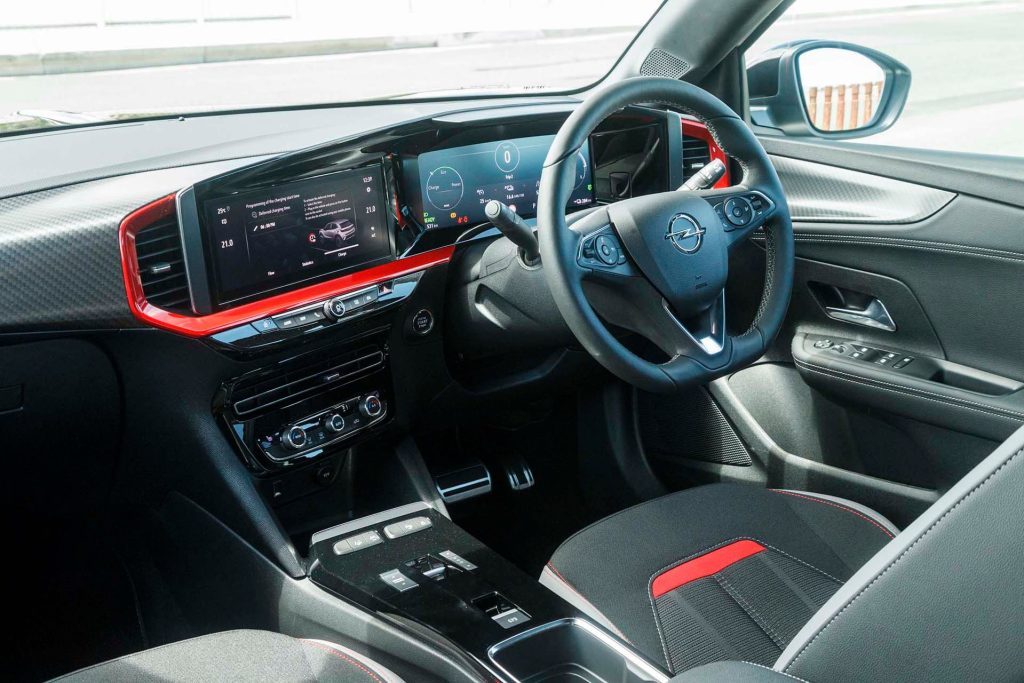 This stylish compact electric SUV will be spending most of its time in urban environs but the four-door five seater will also be tasked with plying highways and byways on occasion and you need to know how it will hold up in both scenarios. Especially when the ask is over $70,000 once you factor in on-road costs. That's for something with a 100kW/260Nm motor, a 50kWh battery pack and overall length of a bit over 4m. There are certainly rivals out there with bigger everything for upwards of $10k less, so it's important to know about these things.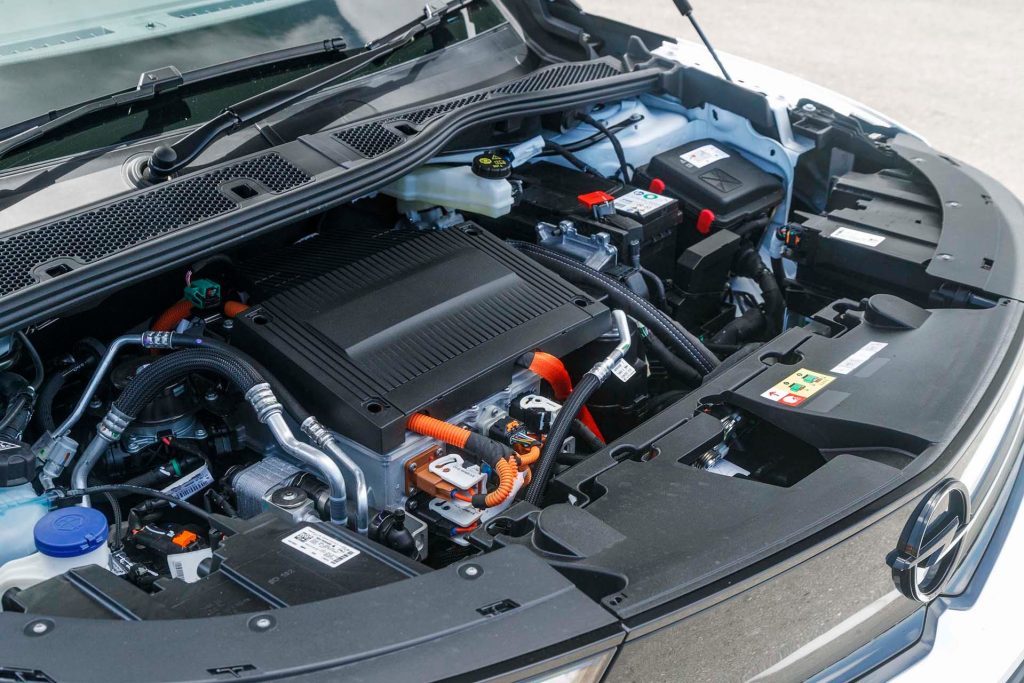 Opel in NZ
First though, a bit about Opel's return. The brand is handled here by Peugeot-Citroen importers, the Armstrong Group.
Initially, local buyers will have the choice of Corsa, a hatch, or Mokka. The latter's name, by the by, has nothing to do with a chocolate coffee; that would be mocha. No, Mokka is an abbreviation of a type of bean that makes strong black coffee.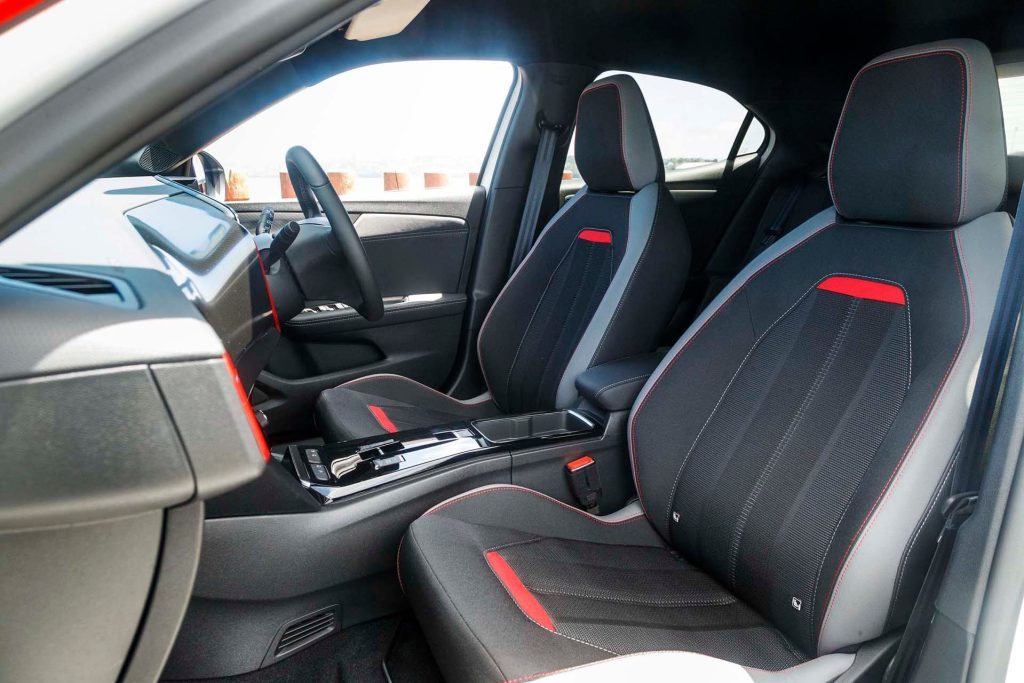 Each of these vehicles is front-wheel drive, regardless of power source. Opel arrives here claiming to be the lowest emitting generalist brand in New Zealand, with a CO2 product average of 80g/100km.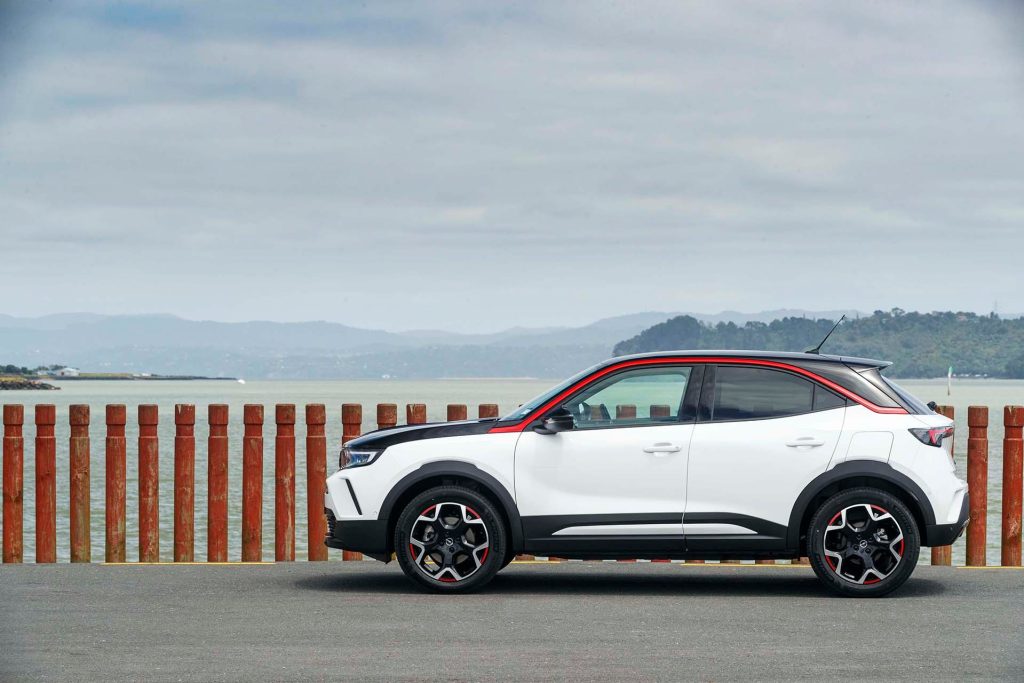 Corsa SRi kicks off at $36,990 while its electric sib will set you back $59,990 before the full $8625 rebate. That said, the petrol-powered variants are also eligible for rebates. 
The Corsa-e and Mokka-e use the same 50kWh battery pack and the former has a stated WLTP range of 383km, slightly more than Mokka.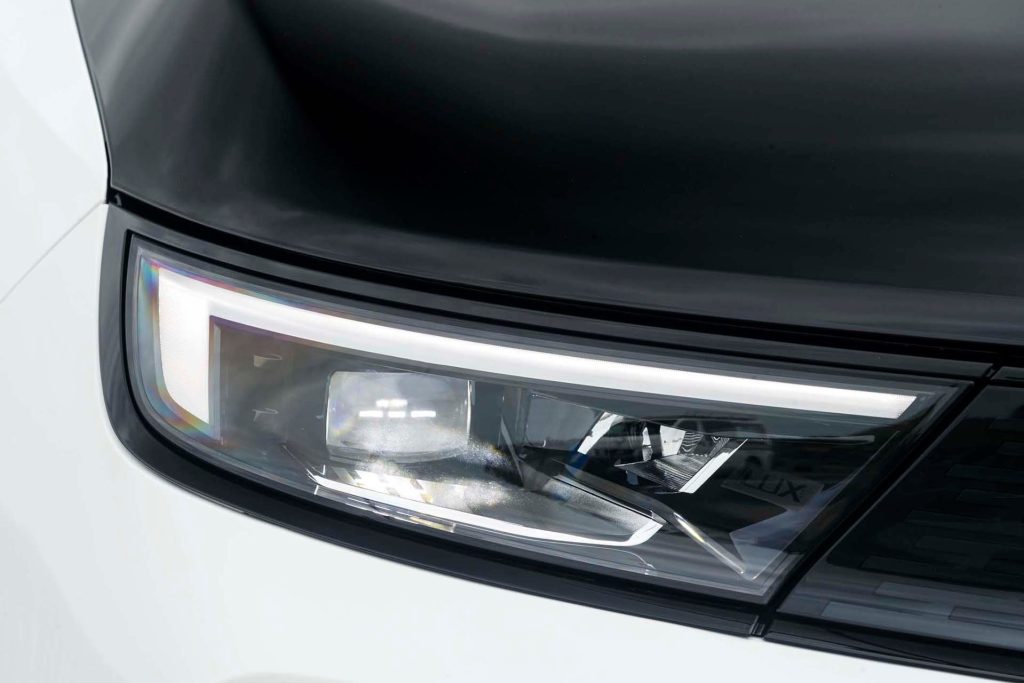 Corsa is available in just SRi specification, petrol or electric, so comes with items like heated seats, adaptive matrix LED headlights, fully digital instrumentation, adaptive cruise, and lane keeping. Other features include a heated steering wheel, 309L of luggage space, a panoramic reversing camera and, in the petrol variant, an eight-speed auto. The electric model features Eco, Normal and Sport drive modes, with two levels of regeneration.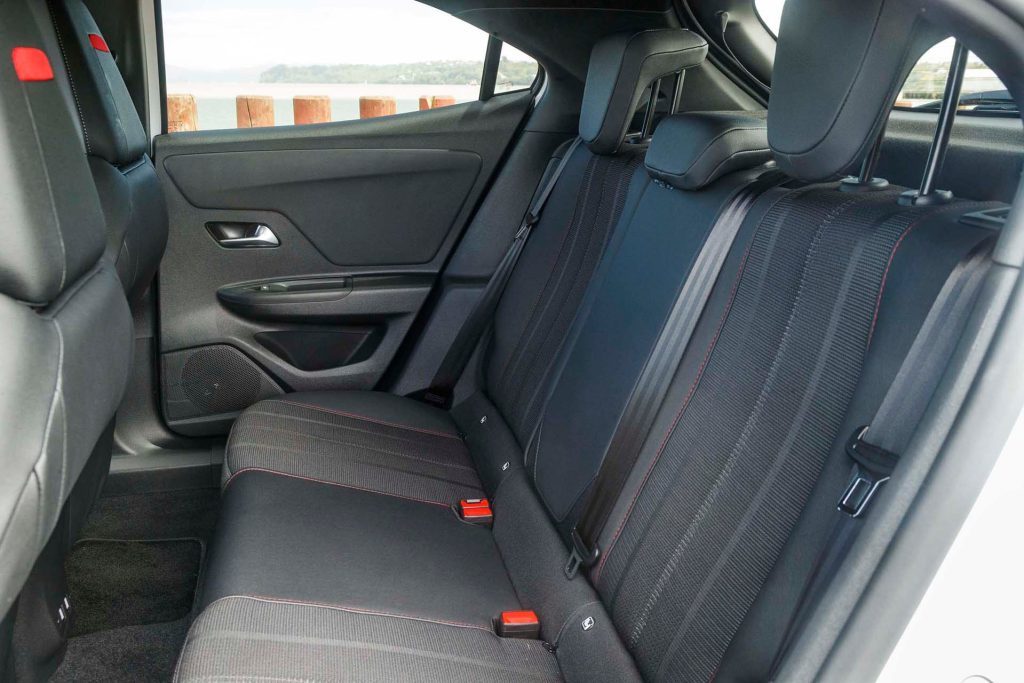 Opel already has nine dealers spanning the country, with more joining in 2023. Within two years, all Opel product will be electrified, and the plan is a fully electric line-up by 2028.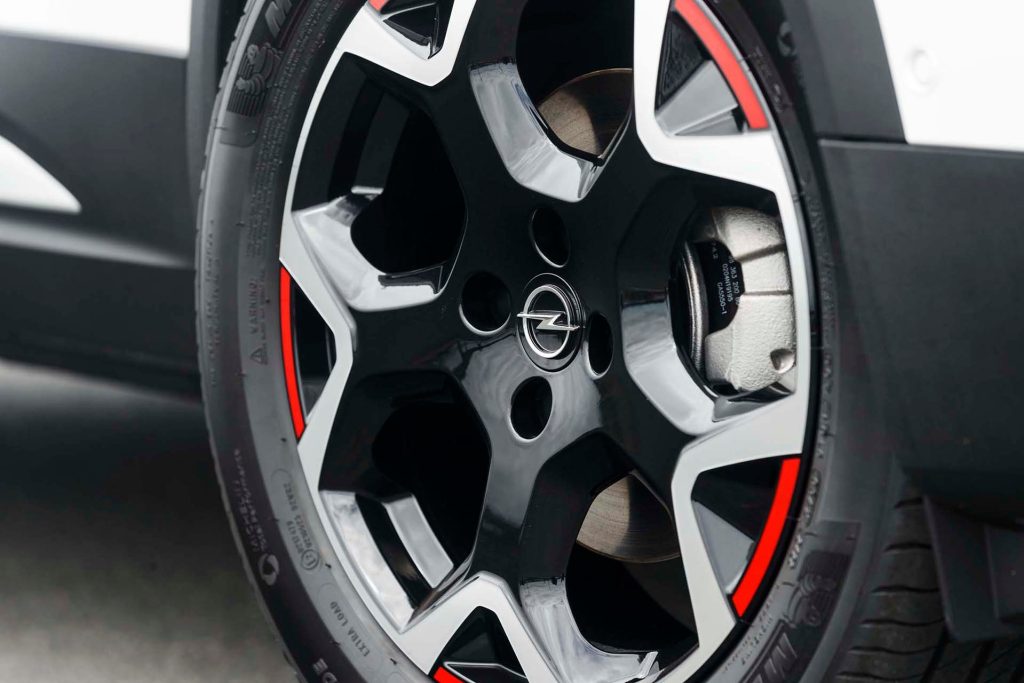 Multicoloured
Back to Mokka then, and this typifies the "bold and pure" design ethic of the rejuvenated Opel brand. And to our eyes, it certainly looks modern and tasty with its two-tone paint extending from the roof down onto the bonnet, not to mention its stylish red and black alloys. There's a smart red character line linking the A and C pillars, a dark 'visor' up front with matrix LED lights, and inside are clean instruments and infotainment screens. It's attractive.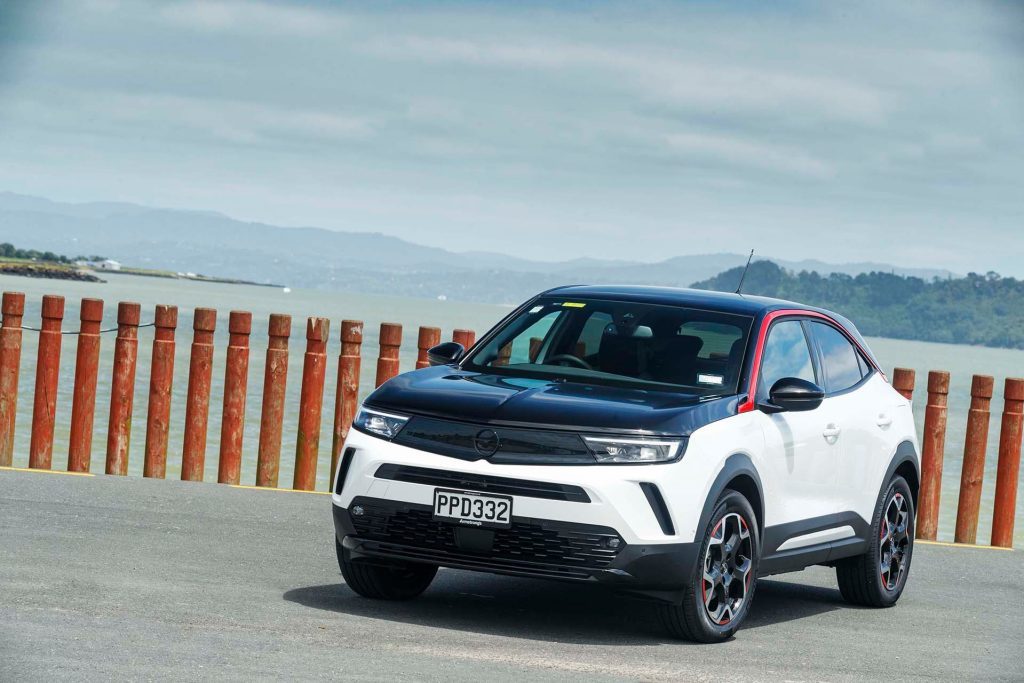 But is the beauty just skin deep? Can it boogie out of town as well as it can in? Hmm, perhaps not quite so much. Certainly give the Eco setting a swerve as it squeezes the life out of the motor.  Switch to Normal or Power mode and it perks up decidedly but in none of these do you get an instant shove of torque off the line that some rivals offer.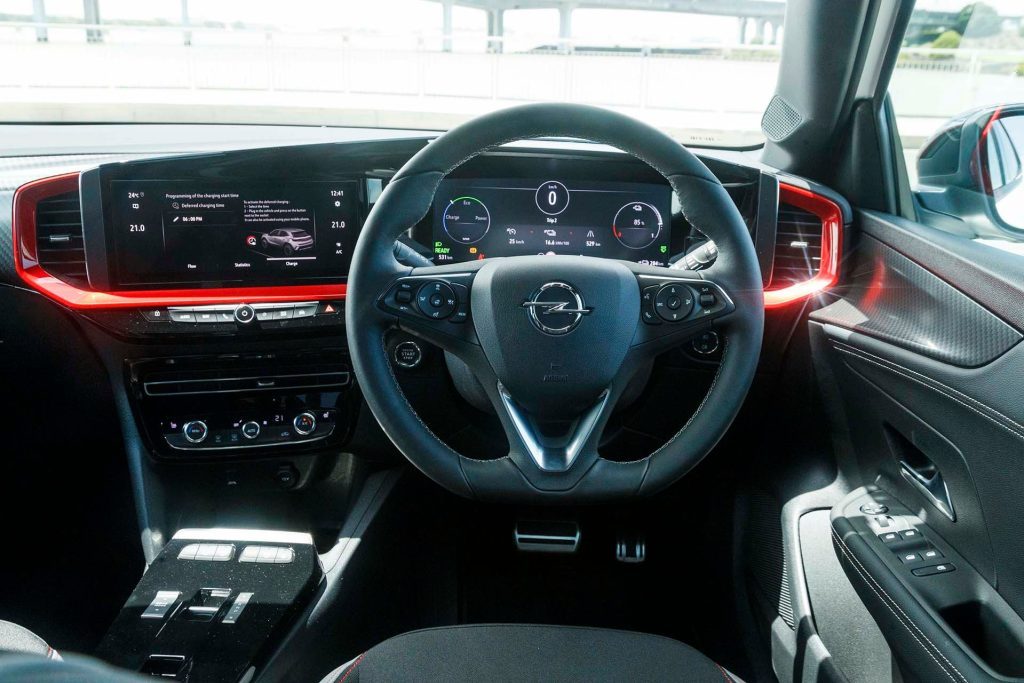 Opel claims a 0-100km/h time of 9.0sec, while our best was 9.33sec. Recent rivals like Korando e-Motion and Atto 3 are in the sevens, meaning more performance for less outlay in both cases. 
Both the SsangYong and the Opel are juiced way before the BYD; around 200km of open road travel leaves about one-quarter of the battery charge left. Each of these is said to do 350km, give or take, in mixed WLTP conditions, which means plenty of town work. On the open road, cruising at 100, you're more likely to get around 250km, 300 at best on a full charge.
Quick to rezip though
We arrived home in the early afternoon after the rural run with 25 per cent of initial charge remaining. By 7am the next day the battery status was at 90 per cent using the emergency charger. According to Opel it takes 28 hours from woe to go by this method. Install a wallbox and it's more like seven hours. However, that's another $3k gone.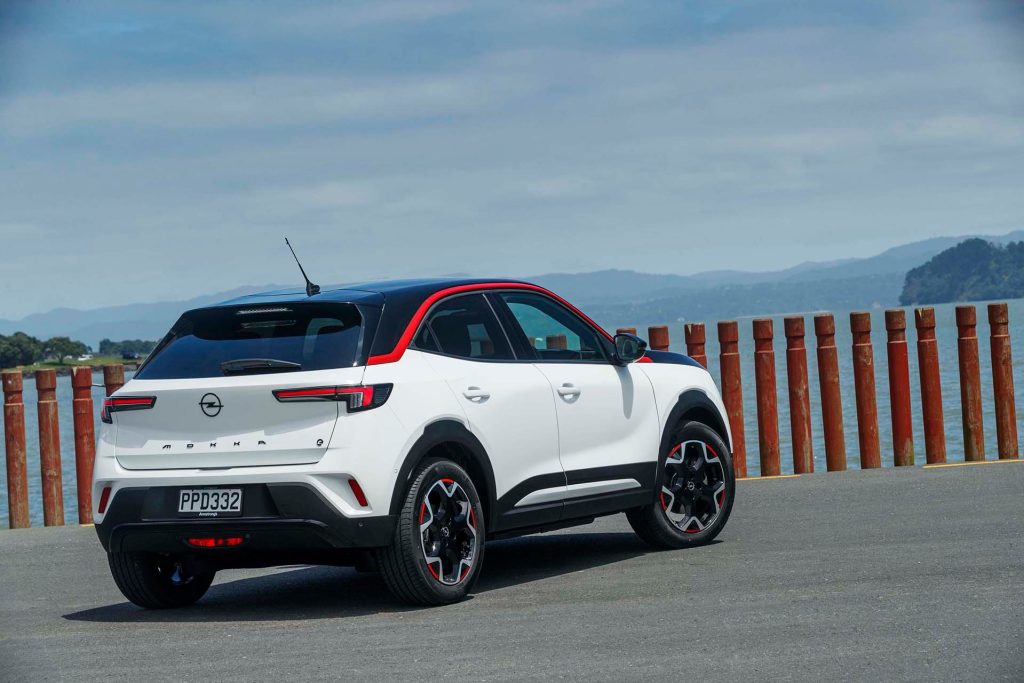 Alternatives? You can opt for an ICE'd Mokka, the SRi with a Euro6-compliant 1.2L 96kW/230Nm IL3 mated to an eight-speed auto for $44,990 before the clean car rebate of $1900 odd. That's around $43k compared with a bit over $61k once the $8625 rebate for the electric version is taken into account.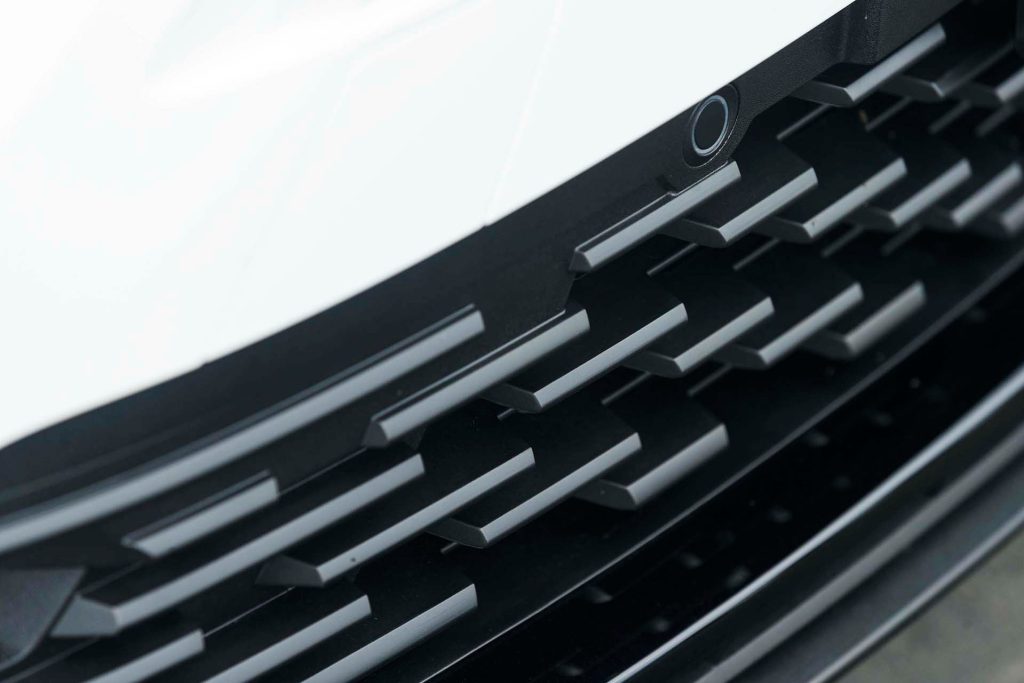 There's almost nothing between the pair in terms of performance, except that the Mokka-e spews out zero emissions. And the EV is ridiculously quiet on road, almost to the point that we thought our SPL meter was playing up. The worst figure we recorded over any surface was in the low 69s. In town it glides in stealthy fashion.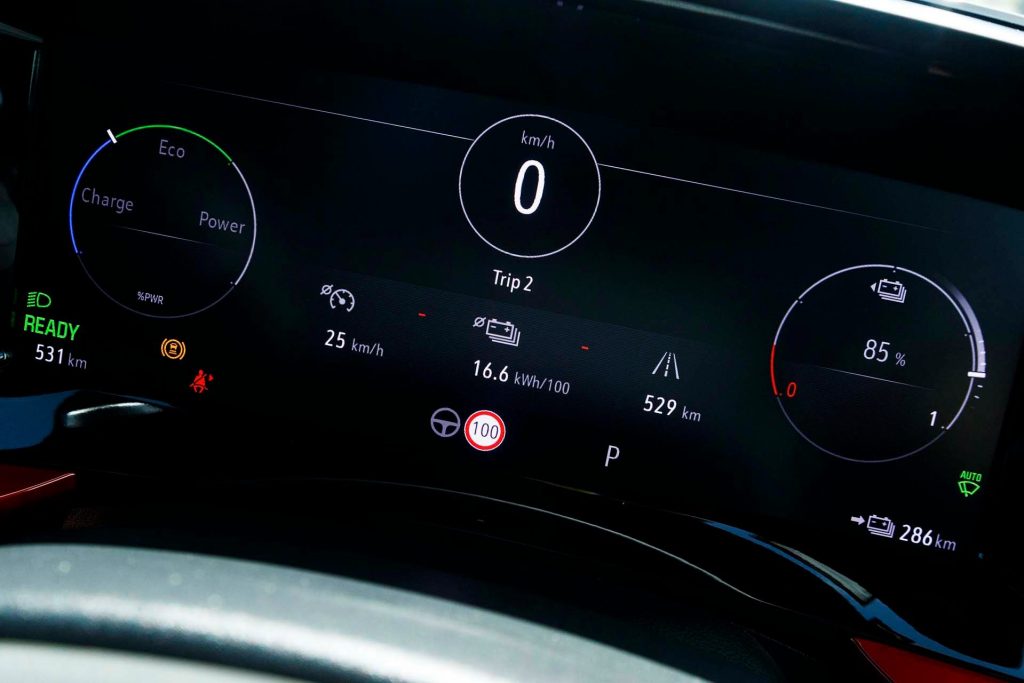 Mokka Edition anyone?
There's another Mokka option too. It features the same mechanicals as the SRI petrol but less in the way of specification. Known as the Mokka Edition, it carries a sticker price of $38,990 before the $1923 clean car rebate. So if you really don't care about having heated seats or steering wheel, or adaptive cruise control, or semi-autonomous lane positioning, or matrix LED headlamps (still with LEDs) or the fancy digital instrument set-up, then this might be an attractive option for 60 per cent of the price of the EV. Only it doesn't come with the nice contrasting paint scheme or the 18-inch two-tone alloys either. And the touch screen is a smaller seven-inch unit which means a minuscule reversing camera image because that in the 10-inch touchscreen is hardly widescreen.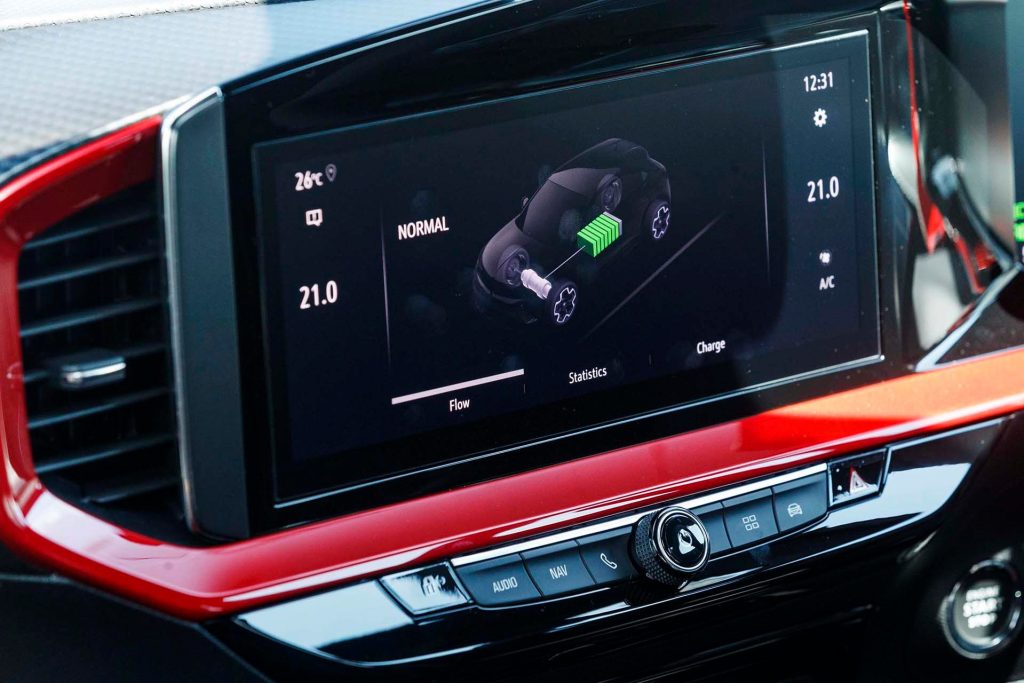 None of these choices gets a powered fifth door if that's a must-have item on your list. Options are limited to five paint colours which adds $550 to the price, while there are three- and five-year service plans costing $1590 and $2790, respectively, for the ICE Mokkas. The respective costs for the Mokka-e service plans are $999 and $1699.
Range anxiety?
Our rural ramble in the electric SRi variant was interesting. You get a bit spoilt by driving EVs like the Atto 3 Extended that have 420km of WLTP range. You might not think there's much in that but it can be the difference between modest and persistent range anxiety in rural driving. On the other hand, bigger battery packs take longer to charge. That said, an overnighter on the emergency charger with any of these does much to ameliorate range anxiety. I guess it's a matter of getting used to the new normal. Or maybe spending $3k on an in-wall charger instead of an e-bike.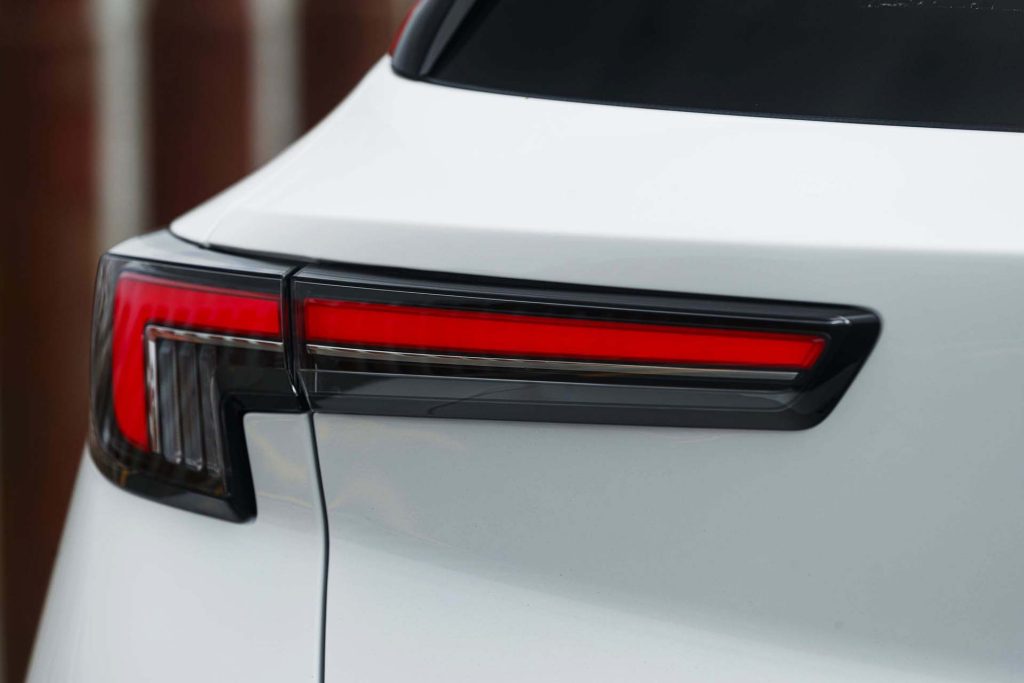 Other than being ridiculously quiet, the Mokka ride is slightly more controlling than that in the Atto 3, more Germanic then, so it's firmer at slower speeds over uneven terrain. At highway speeds, Mokka is better damped but there's some kickback in the steering through lumpy corners. And with a torsion beam set-up the rear can sometimes move around in the same circumstances. Its brakes feel quite strong at the top of the pedal travel, and feature modest regeneration on lift off. There's a B button that simulates one-pedal driving.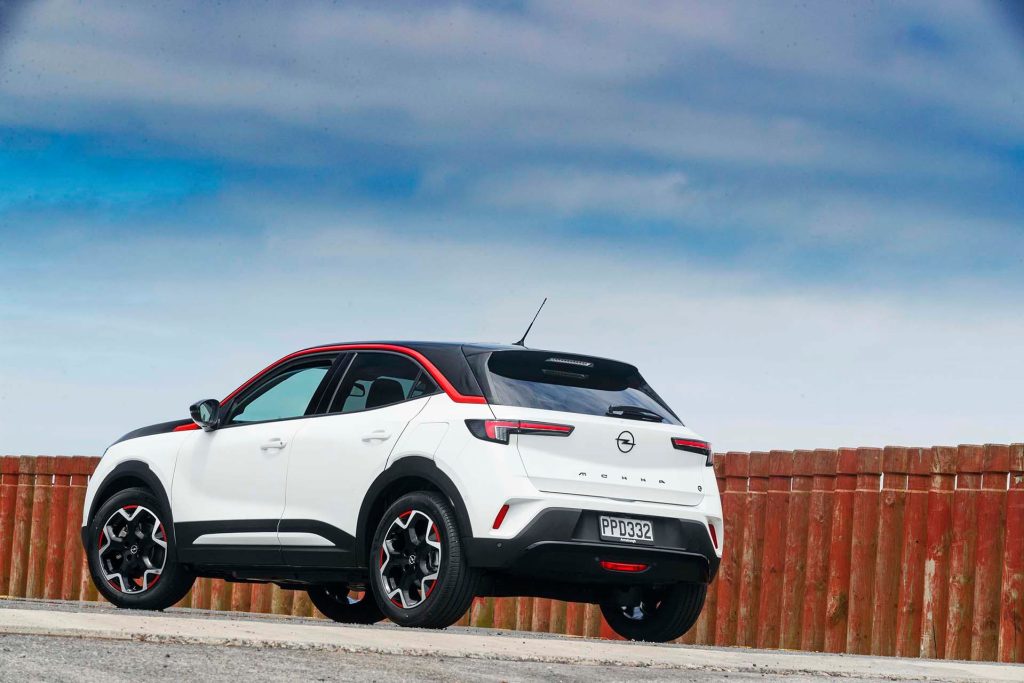 Compact dimensions
Inside, the Mokka is inviting, providing you don't mind mock carbon. A lack of rubber linings in oddments bins is an oversight. Control familiarisation is simple enough though. We like that the trip computer shows instantaneous and average energy use (claim 14.5kWh/100km, 17.5kWh/100km in our case, and 20kWh/100km at 100km/h). It's also easy to skip between different view options for the instruments and info display. Also clever is automatic central locking and unlocking thanks to the proximity key.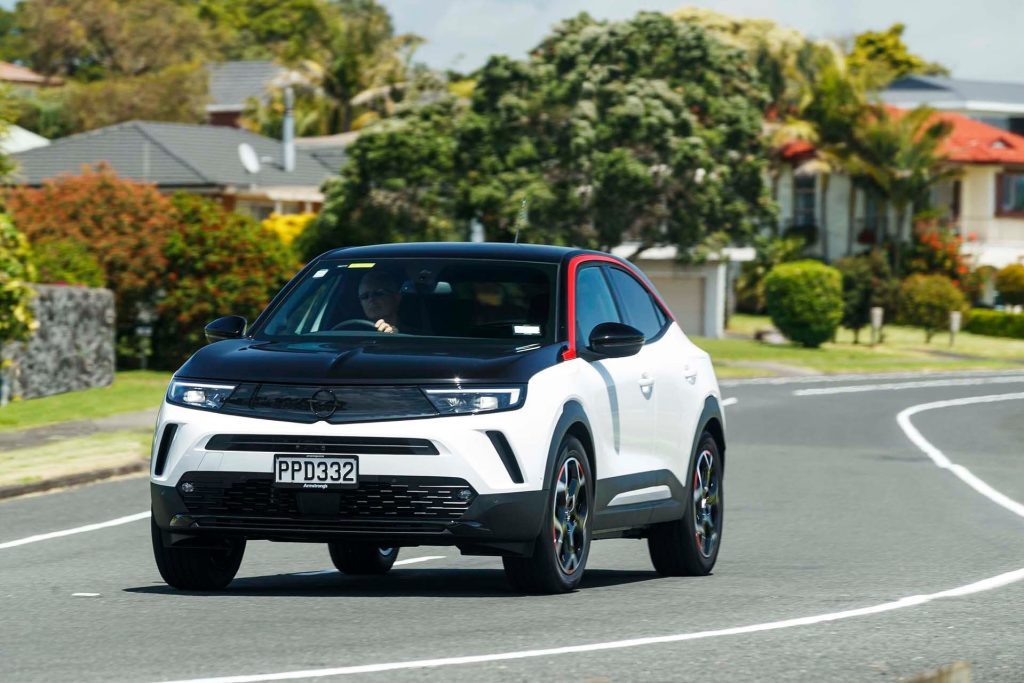 This is a relatively compact offering, certainly less roomy than the 4455mm Atto 3, as you might expect of something that's 4151mm long. Access into the rear seats isn't that great while leg room is somewhat restricted too. Boot volume is a stated 310-1060L, easily enough accessed by its lightweight fifth door, split folding a two-tiered affair. We squeezed our e-bike inside, with the front wheel removed. With small size comes a tight turning circle, at just 11.08m.
Need more space than Mokka-e? The larger incoming SUV, Grandland, and Astra hatch, both plug-in hybrids, are arriving in the first half of next year.  
Model
Opel Mokka-e SRi
Price
$69,990
Clean Car Discount
Rebate – $8625
Motor
single, 100kW/260Nm
Battery
50kWh (45kWh net)
Range
337-363km (WLTP)
Drivetrain
single-speed auto, FWD
Energy Use
14.5kWh/100km
C02 Output
0g/km
0-100km/h
9.33sec
80-120km/h
6.50sec (184m)
100-0km/h
36.26m
Stability systems
ABS, ESP
Safety
AEB, ACC, BSM, LDW,
ALK, AHB
Luggage capacity
310-1060L
Tow rating
not rated to tow
Service intervals
12 months, 13,000km
Warranty
5yrs, 100,000km
ANCAP rating
four stars
Weight
1523kg (claimed)