PHEVs have their place, essentially for those who want to improve their carbon footprint but can't quite bear the thought of having to stop and charge up when they go on trips.
For out of town sojourns the Astra GSe (Grand Sport electric) PHEV relies on a 1.6 turbopetrol (135kW/250Nm). So there's plenty of range with a full 42L tank, over 750km.
But in town, you'll want to EV all the time, especially with sky-high petrol prices.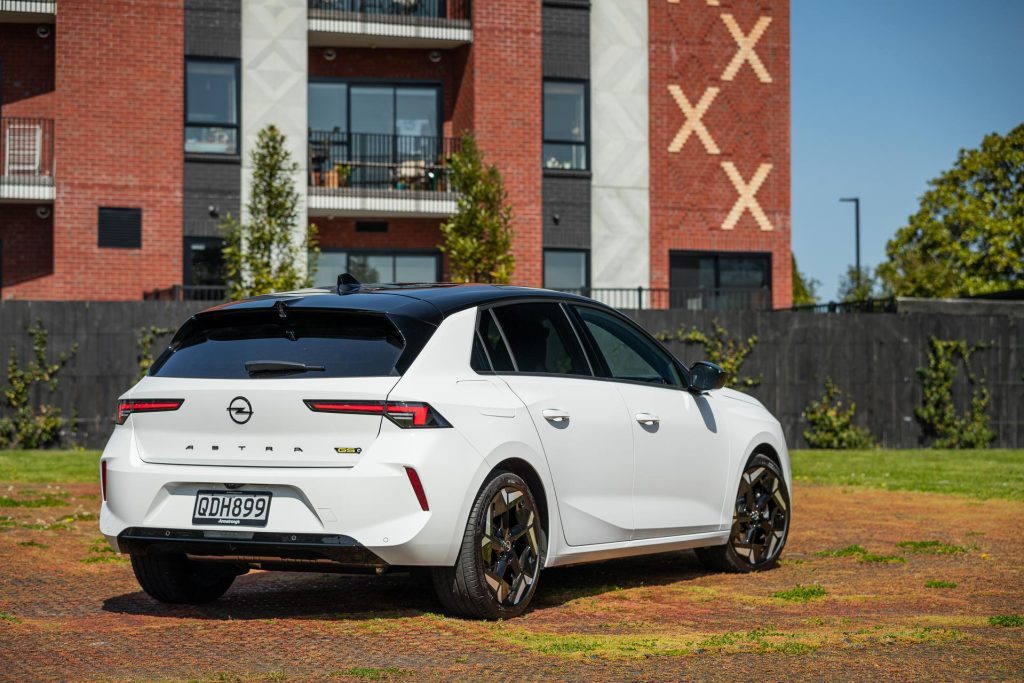 So you need to be disciplined with PHEVs, plugging them in daily, especially with something like this which has a 12.4kWh battery (9.9 of which are usable) and an electric range of up to 61km.
In our case 40km after a recharge, repeatedly, probably because with us it sees as much motorway mileage as in-town use.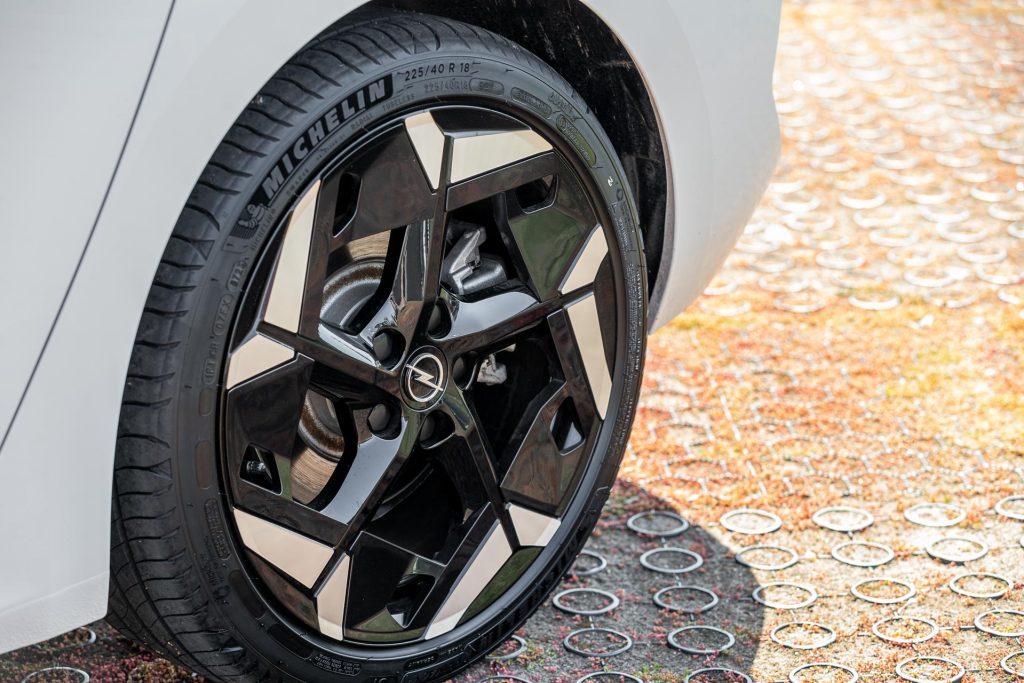 While some PHEVs have claimed ranges of over 100km thanks to battery packs twice the size of the Astra's, that comes with an additional weight penalty.
By using a relatively small pack, Opel has been able to keep kerb weight to a quite reasonable 1628kg (for a PHEV). This helps with running costs and performance, this one rated to hit 100 from stopped in 7.5sec.
Not that quick perhaps given its sporty pretensions but PHEVs are more about ecological driving.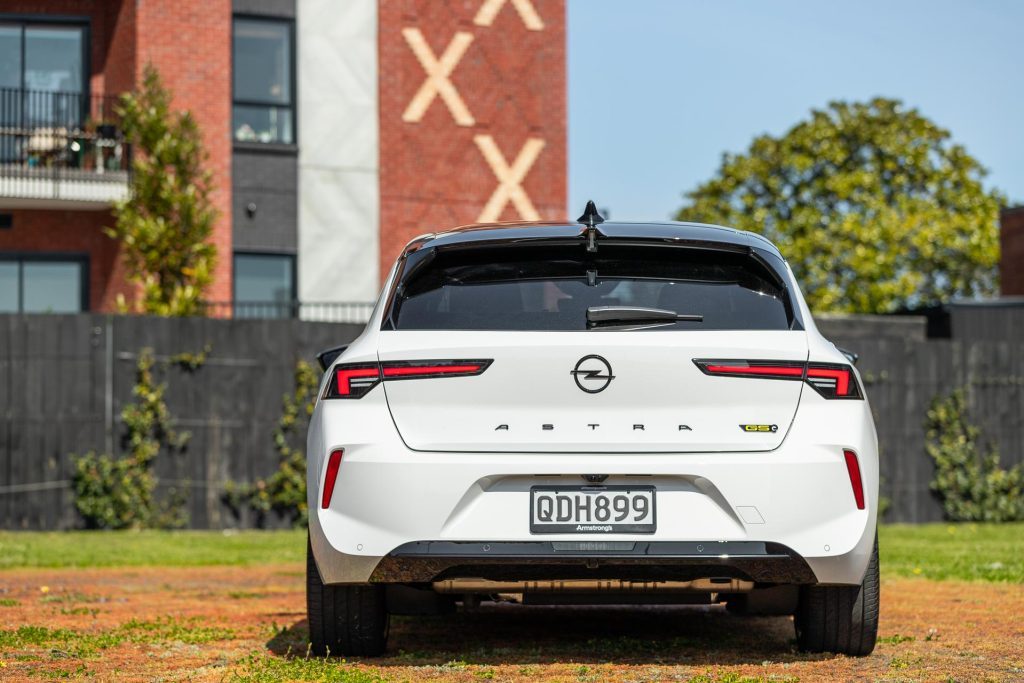 It's just that this one has plenty of go-fast cues, like the sports seats, flat-bottomed steering wheel, Koni frequency selective dampers, lowered ride height and sharp wheels.
Initially in 50km/h areas and urban motorway running, it ran as an EV the whole way. But the latter chomps through range quite quickly.
Energy use is pegged at 19.9kWh/100km. Opel reckons on seven hours for a complete refill using an emergency charger and two hours using an 11kW wall box unit. The former seems on the money.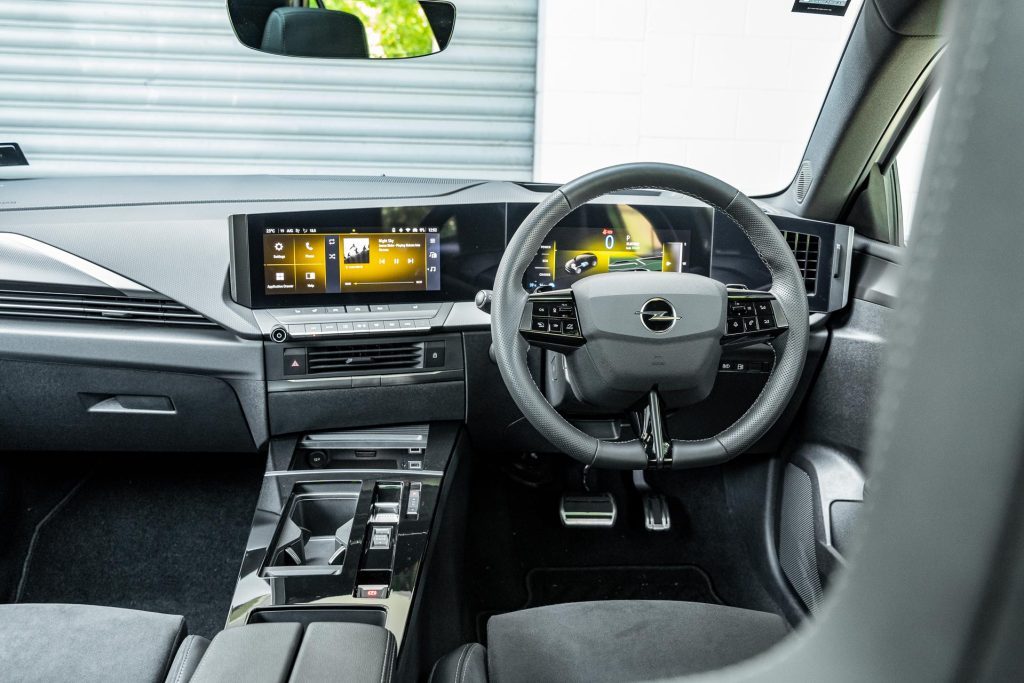 The new Astra GSe PHEV has an RRP of $71,990 before ORCs so with the rebate it is $67,965 plus ORCs.
The Opel Astra SRi alternative with a 96kW/230Nm 1.2 turbopetrol costs $49,990 plus ORCs. Fuel use is a claimed 5.1L/100km and there's no fee to pay.
So there's an $18k premium for electric drive. However, it is zero emissions capable and is considerably quicker, easily meeting its sprint time. It required just over four seconds for the overtake, decidedly quick.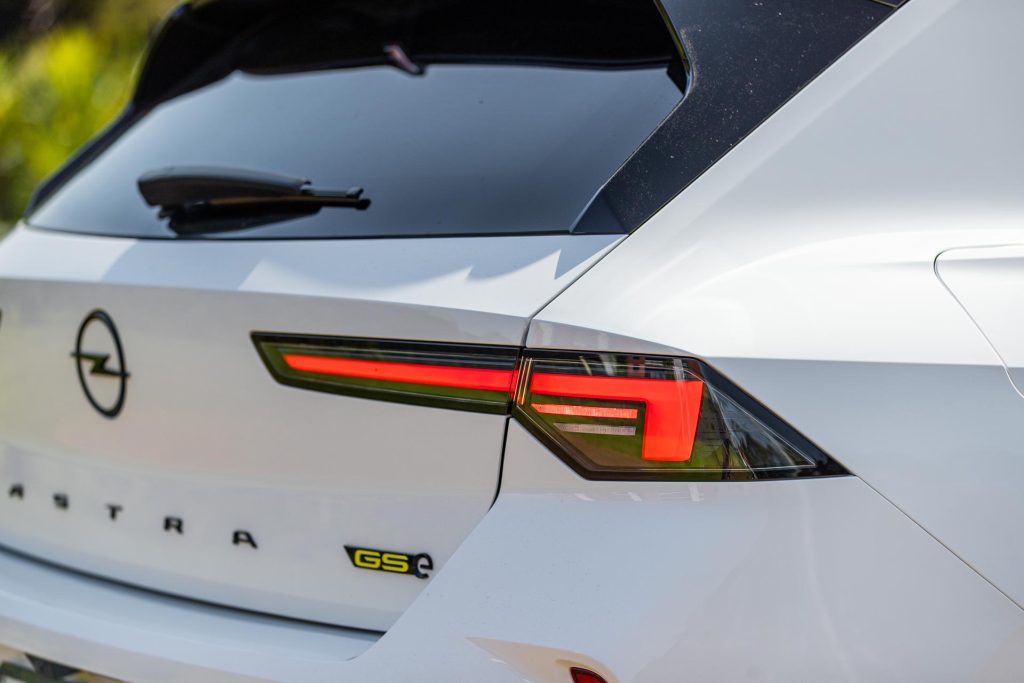 EV is selected automatically if the battery is charged up and once exhausted the GSe switches to Hybrid mode where we saw fuel use of 5L/100km. Select Sport and there's palpably more stomp and faster shifts.
Despite the battery charge registering zero during performance testing, there's still some electric assistance, enough to give a boost to the engine when needed. You can hold the battery charge for later use if you want.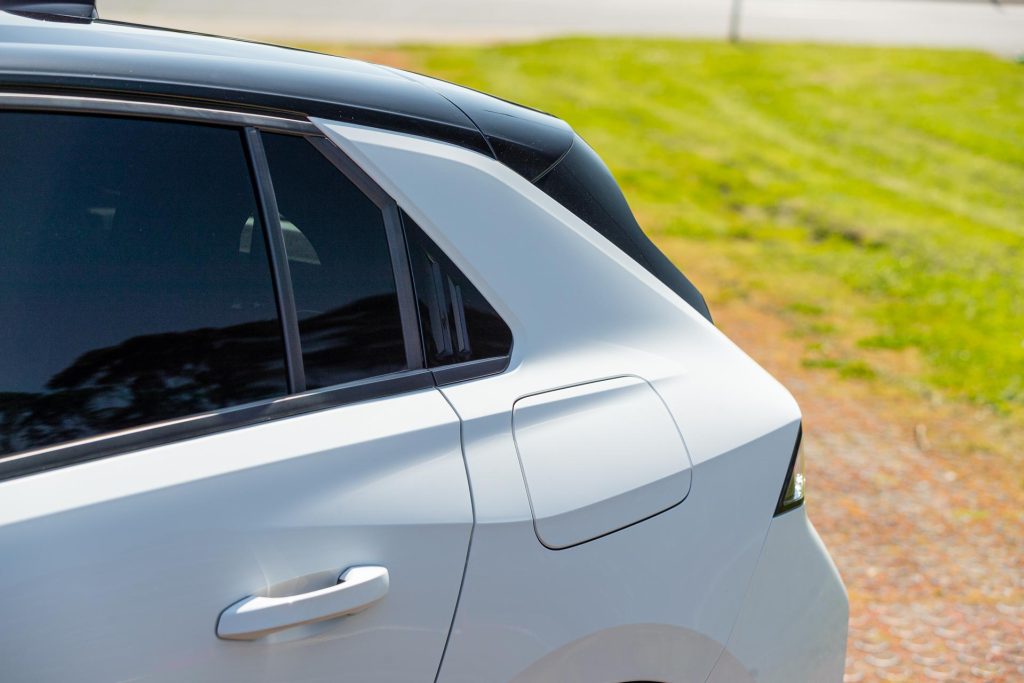 This vehicle shares similarities with the Opel Grandland PHEV but it is more grounded and rides on the latest 'V3' version of the EMP2 platform (or more accurately, the eVMP version) and features sports upgrades to suspension.
It is over 100kg lighter too, explaining the extra haste. In town the 82kW/320Nm motor has more than enough grunt for everyday use without invoking the engine for help. Together there's 160kW and 360Nm of output, which is why it can boogie when asked.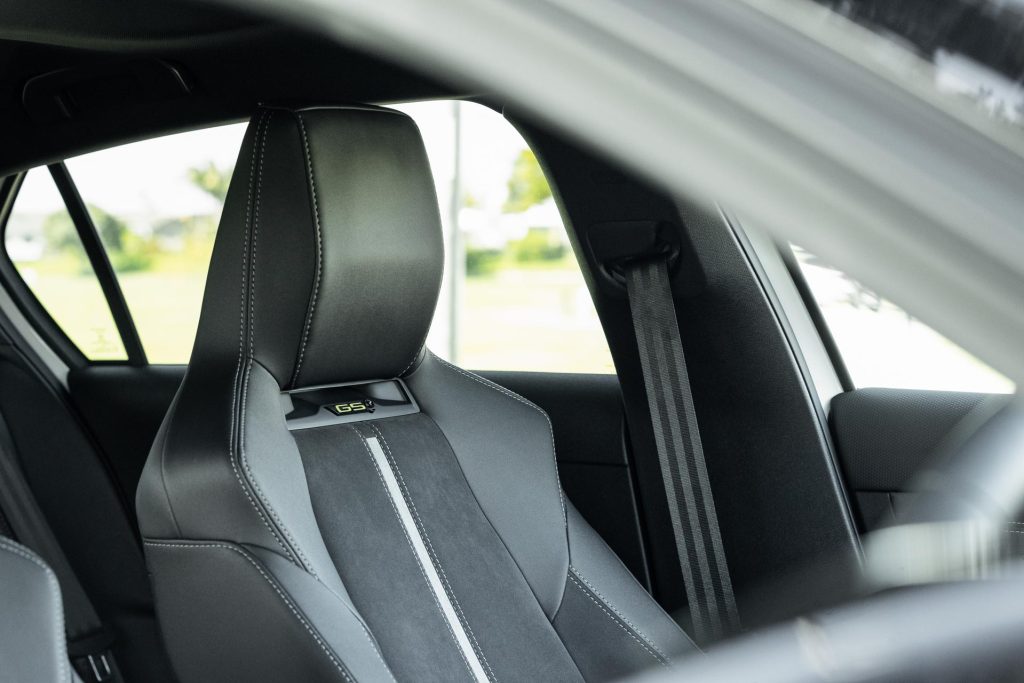 Up our reference hill the front driver almost reminded of sporty Astras of old. The sports chassis hangs on and resists understeer quite well, rounding up after a throttle lift and brakes do a good job.
It even has quite sporty weighting at the wheel and isn't bereft of feel, as some overseas publications suggest.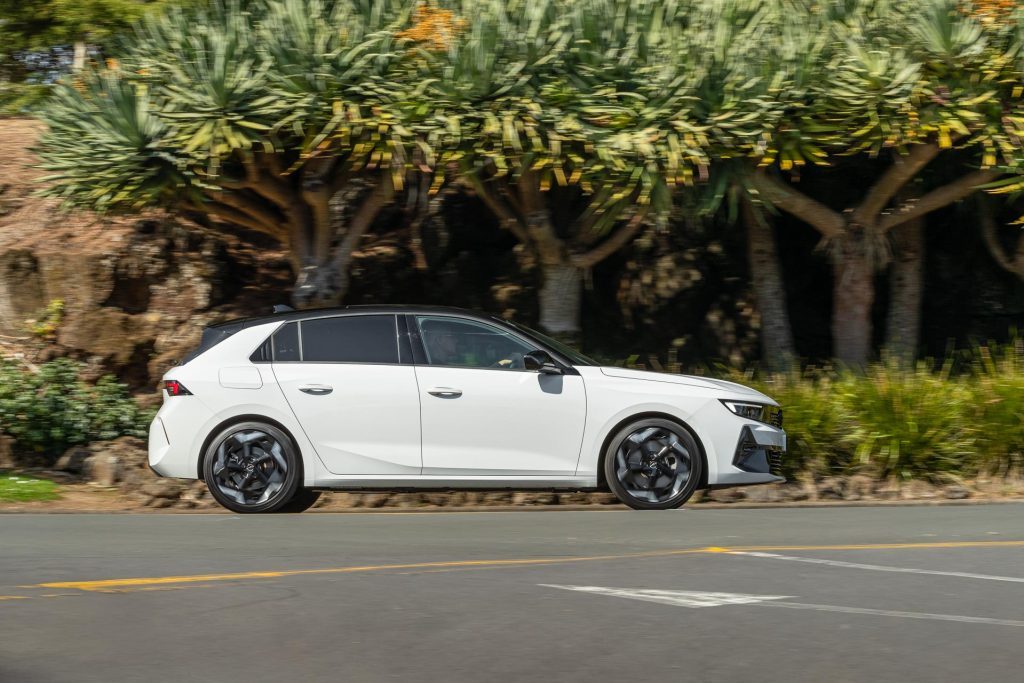 Only the road roar from the Michelin Pilot Sport 225/40R18 rubber is rather noticeable, registering an average of 78.5dB on our reference chipseal road.
However, the Astra does ride the bumps well, with its clever Koni suspenders. And it is roomy enough too, while boot space is 352-1286L, not far behind Grandland's. There's no powered fifth door and it isn't needed.
GSe does come well equipped and aside from the items already mentioned features keyless entry – locks and unlocks automatically – adaptive cruise, a head-up display, heated mirrors, seats and steering wheel, Alcantara-clad pews, adaptive LED pixel headlights and a 360 degree camera.
The touchscreen is the usual vexatious thing; try as I might I couldn't turn on the HUD without resorting to the handbook. Guess what heading it's under? Brightness. Makes sense. Lane keeping is only slightly easier to turn off.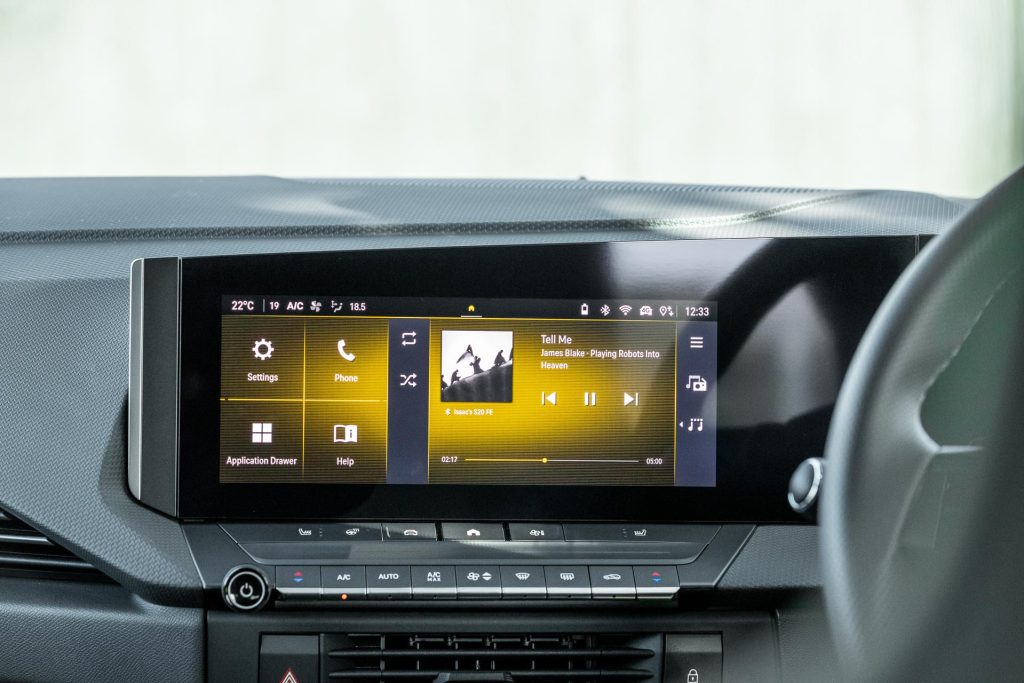 At $68k after the rebate, you might want to check out pure EVs of a similar price before committing.
They will be quieter, but will only have roughly half the real-world range if you're doing lots of out-of-town mileage.
| | |
| --- | --- |
| Model | Opel Astra GSe |
| Price | $71,990 |
| Clean Car Discount | Rebate – $4,025 |
| Engine | 1598cc, IL4, T, DI |
| Max Power | 135kW@6000rpm / 250Nm@1750rpm |
| Drivetrain | 8-speed auto, FWD |
| Fuel Use | 1.0L/100km |
| C02 Output | 23g/km |
| 0-100km/h | 7.21sec |
| Weight | 1628kg |