Volkswagen has teased its first-ever electric wagon which is set to be released in 2024, dubbed the ID.7 Tourer.
The new model borrows its name and design from the ID.7 sedan that was revealed earlier this year, with the only real difference being a bigger luggage hold.
Nevertheless, if more luggage space is what you need, then look no further than the Tourer as it can store up to 1714 litres of cargo with the rear seats folded down. However, if there are five people on board, luggage capacity drops to 545 litres.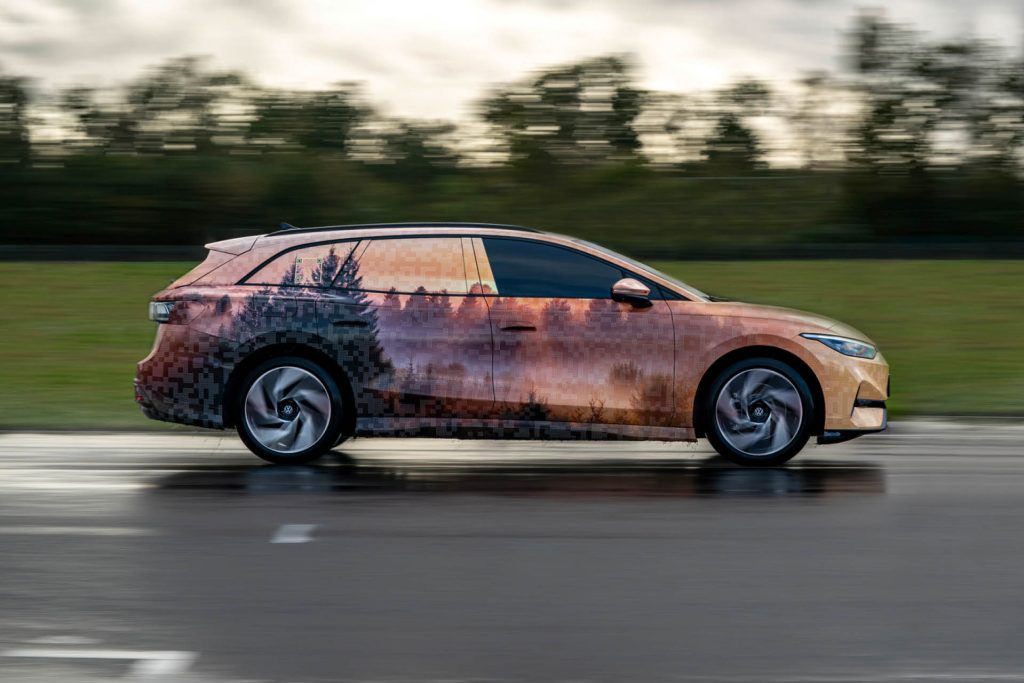 Those unfamiliar with the ID.7 should know that the model is based on Volkswagen's MEB platform, meaning it inherits short overhangs front and rear, as well as a long wheelbase.
While none of the Tourer's technical details have been released just yet, we can safely assume they'll match those of the sedan with 77kWh and 86kWh battery offerings, the latter good for a claimed 700km on a single charge.
The sedan is offered with both a single rear-wheel drive or dual electric motor all-wheel drive powertrains, meaning the wagon should feature the same. The single motor produces 210kW and 545Nm of torque and is capable of accelerating from 0 to 100km/h in six seconds with the smaller 77kWh battery on board.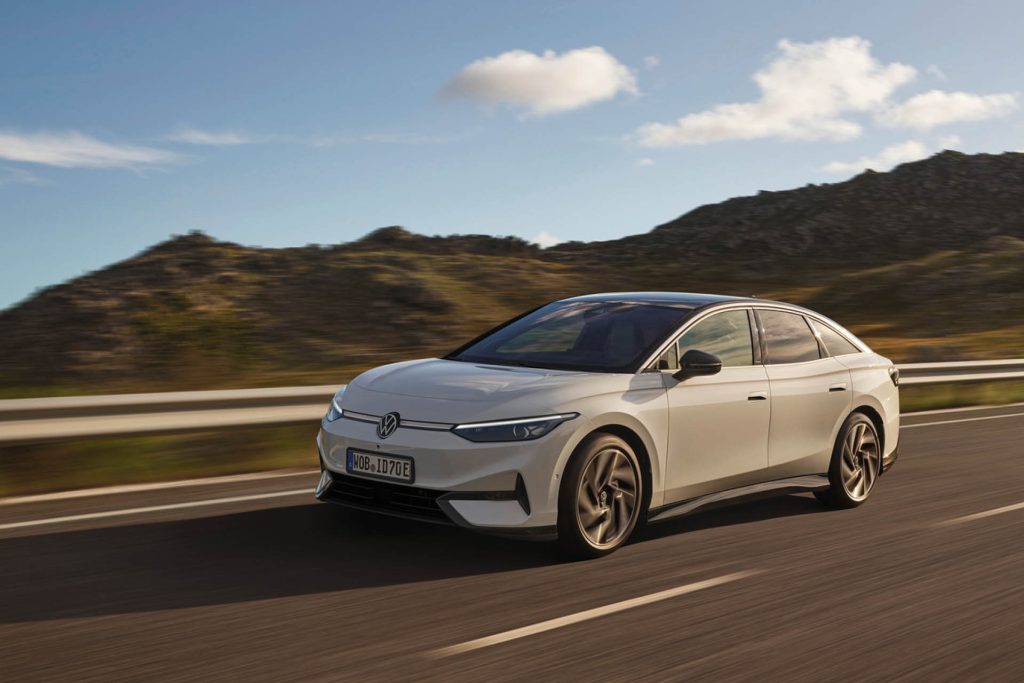 As to aerodynamics, the wagon Cd figure is virtually the same as that of the liftback at 0.24.
The Volkswagen ID.7 Tourer will be fully unveiled in 2024, while the sedan has already begun rolling off the production line in Europe.
Volkswagen New Zealand hasn't said anything about either model's local availability as yet.