All of a sudden Nissan has had four new releases in quick succession. The latest X-Trail lands in the toughest of market segments. Is it up to the challenge?
With doom and gloom forecast for this 24th year of the second millennium, how will the new car market fare with economic winds turning foul and new legislation for importers to grapple with? Most are predicting a softening of sales as prices are forced upward. But if you have new products to hawk, you may well be okay. And Nissan is coming out with three new SUV model lines, including its best seller locally, the X-Trail. Kiwis still can't get enough of these mid-sized SUVs so is the X-Trail the answer?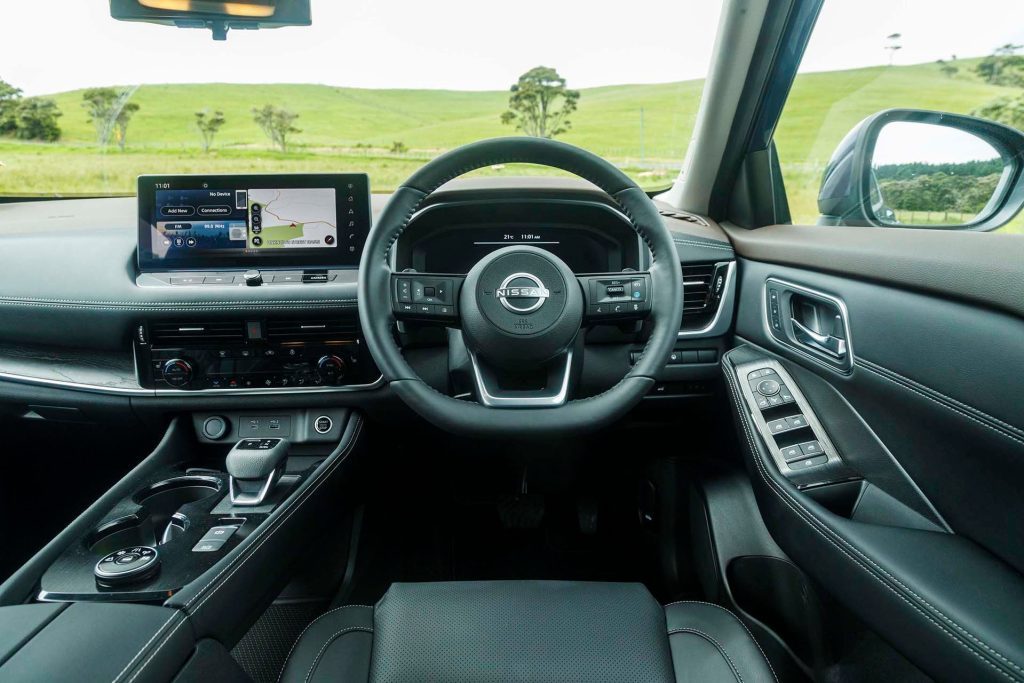 How much is the new X-Trail? 
Being 2023, you wouldn't be surprised to learn prices have risen, substantially. Where X-Trail used to start at a snip under $40k, the entry level ST is now $47,990, while the 4×4 version adds $2000 along with two extra seats in the boot. The ST-L is $53,990 and there's the $2000 4×4 seven-seat option for this model too. X-Trail now breaks into the $60k bracket with the e-Power hybrid ST-L (4×4 and 5 seats) for $62,990. The Ti-L (featured) is $59,990 and is only available in 4×4, five-seat configuration while the e-Power variant is $66,990.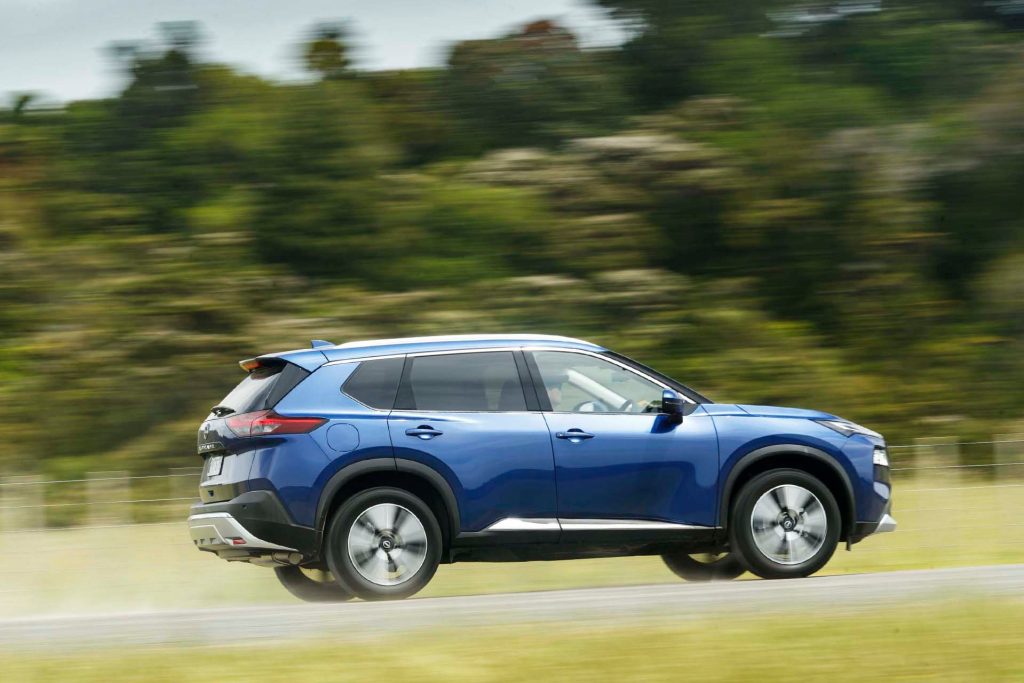 Conventional models are powered by a 135kW/244Nm 2.5-litre NA four, driving via a CVT. These cop a CO2 fee of $460 for the front drivers (8.2L/100km and 194g/km) and $1035 for the AWD models (8.7L/100km and 204g per km). The e-Power makes 150kW and 330Nm via its twin-motor arrangement while its little 1.5-litre generator emits 140g/km and consumption is rated at 6.1L/100km.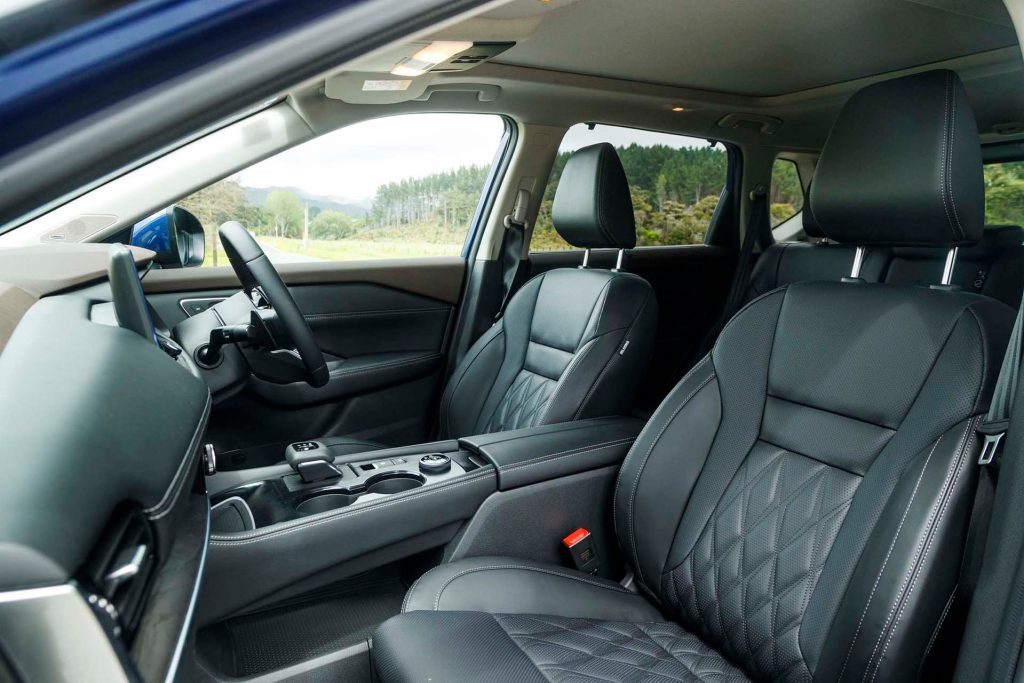 What's new then? 
Well, pretty much all of it, with a fresh platform, styling and powertrain. Dimensionally it hasn't changed much but when viewed next to the old one it looks bigger, wider and more planted. It has more chiselled body lines while black cladding adorns the sills and arches.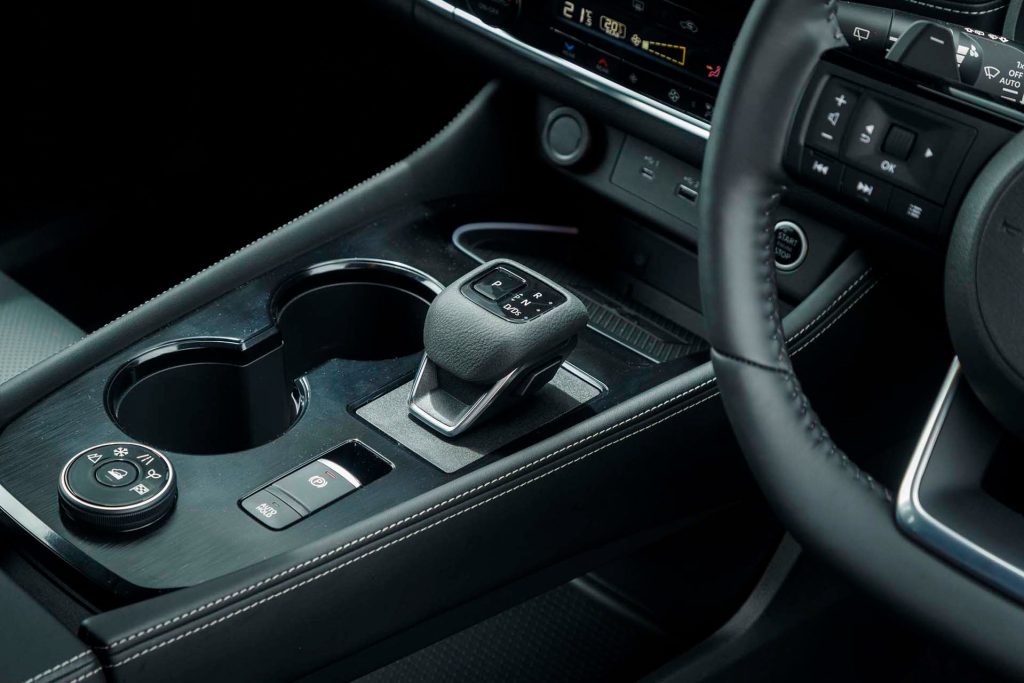 Step inside the Ti-L model and you should be suitably impressed, especially if you're coming out of the old model. This is a big step up in all facets; easier on the eye and nicer to the touch. There are digital dials with varying displays and readouts which, among others, shows you what the Pro Pilot driver aid system is up to while there's a head-up display so you can really keep tabs on your progress.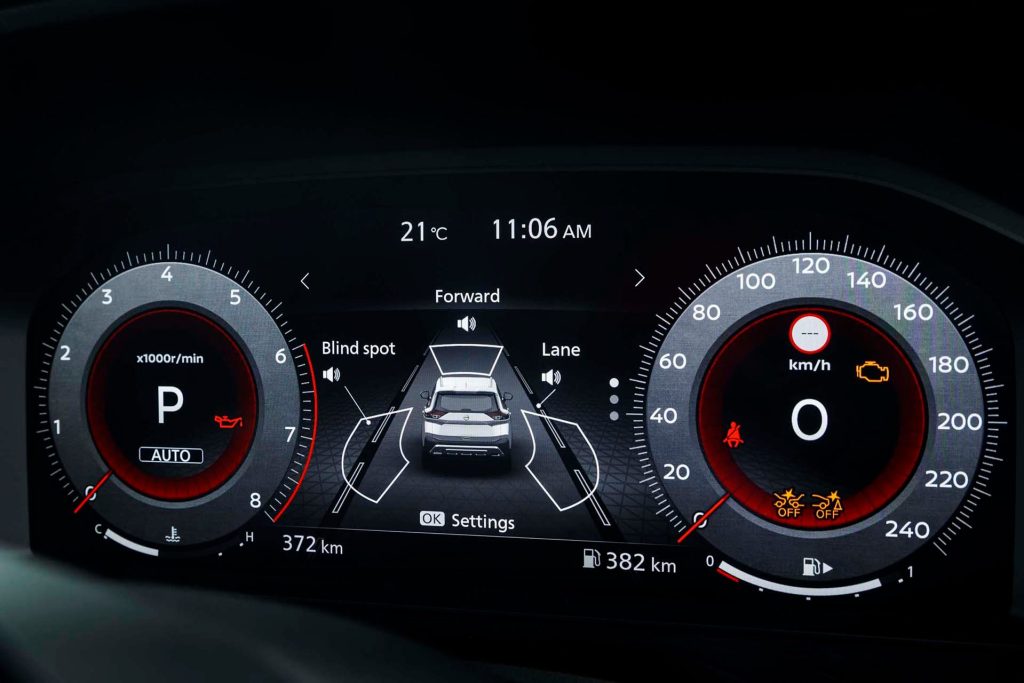 There's also a wide format screen for the new infotainment system, a welcome addition considering the old one had been around for too long. It looks good, responds quickly and is easy enough to navigate. There's also Apple and Android compatibility if you don't like what Nissan has come up with. One of the buttons on the dash brings up the camera system which, on the top model, includes a good surround view with a clear picture of your environment. We are almost lost without these contraptions in car parks these days.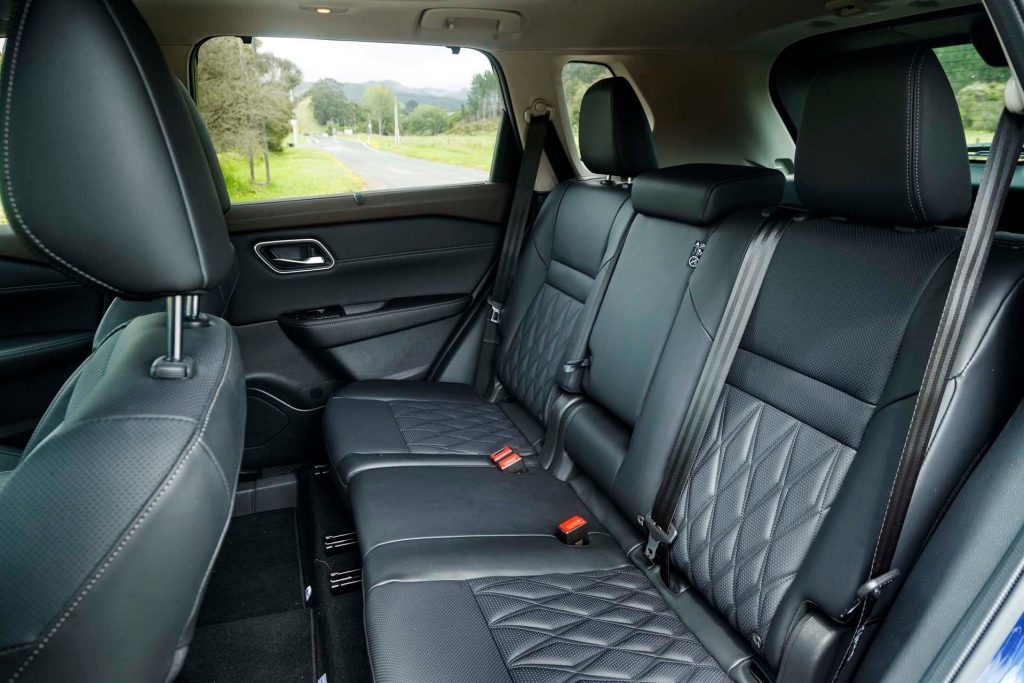 All the cabin surfaces are swish with foam-backed trimmings and double stitching. The centre console is set high, with a space underneath for storage. Now that shift-by-wire is the thing, gear selector design sure has changed, not all for the better mind you. But the Nissan device sure is easy to use, slipping into D or R sweetly.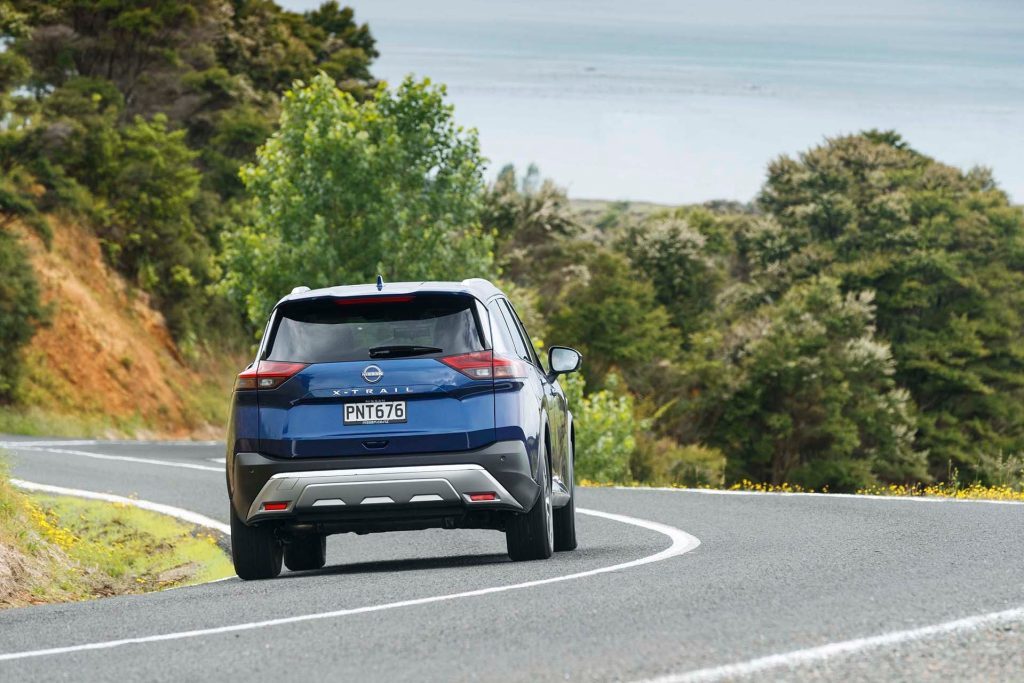 Is the Nissan X-Trail a good family car? 
Well it should be, it's made for them. The rear doors open up nice and wide for good access, there are Isofix points for the little ones, a recline function for added lounging comfort while the seat (split 40/60) can also slide forward if you have something larger to carry in the boot. And there's plenty of leg room with even a reasonable perch for the middle passenger. The Ti-L gains a rear temperature control, heated seats, USB sockets and window shades while the big panoramic glass doesn't eat into head room.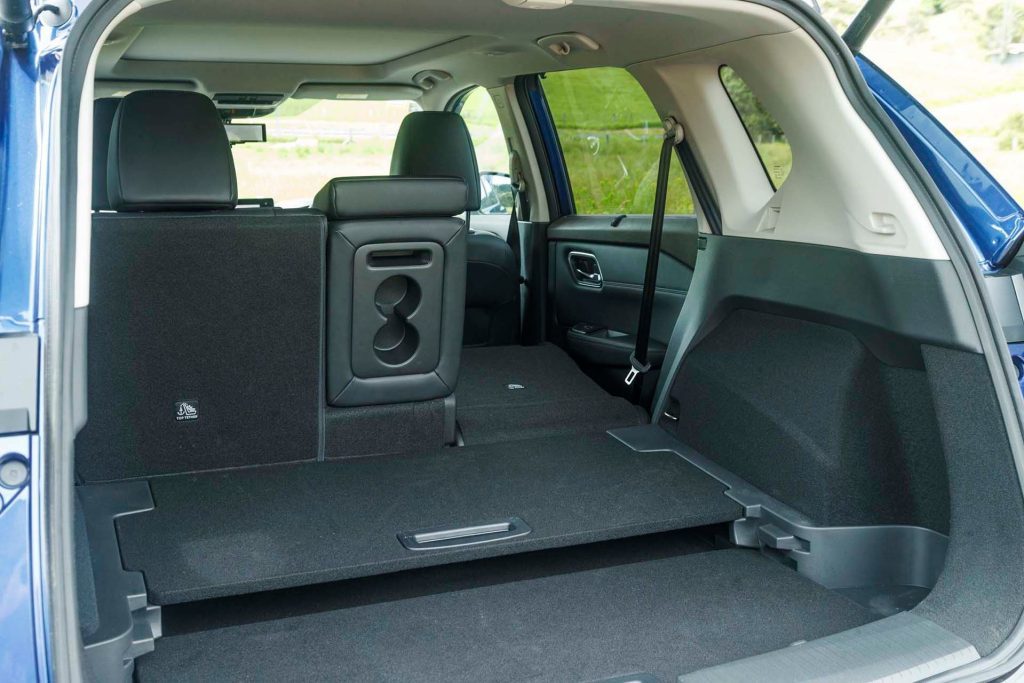 In the boot the wheel wells aren't too intrusive for a wider than usual hold. There is a two-tier floor system that's a bit niggly to rearrange but when you raise it up, it ensures you have a flat load space when the rear seats are folded down (there are no remote levers for lowering the seats however). A space saver spare accompanies all models, except the e-Power, which get a repair kit. Got yet more stuff to haul? Add some rails and a box as the roof load is rated at 100kg while the 2.5 models can tow up to 2000kg (e-Power 1650kg).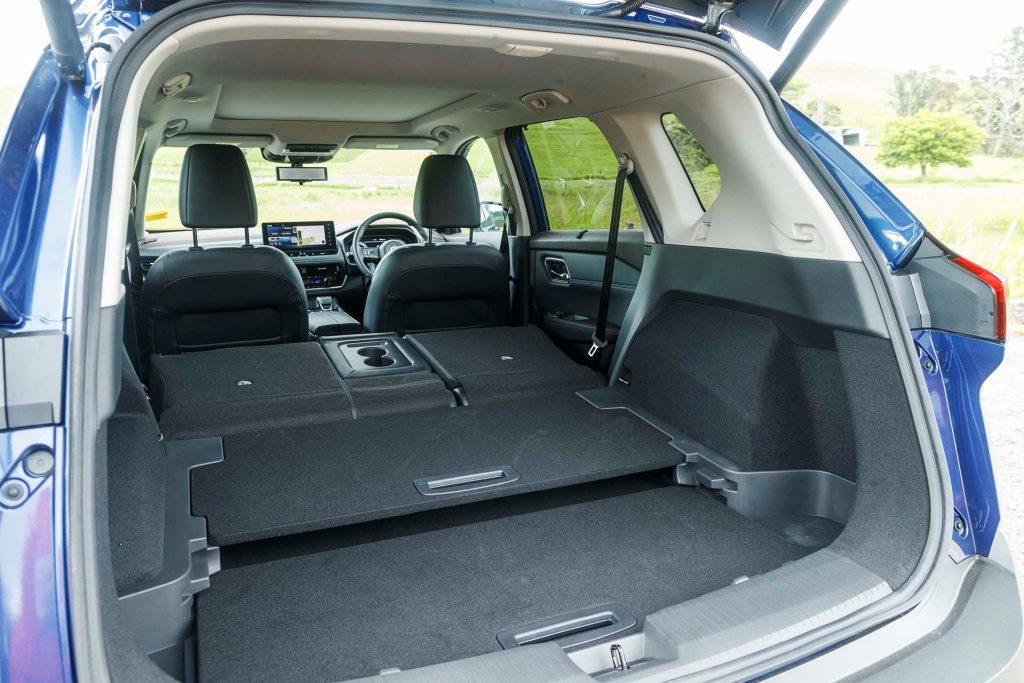 Is it any better to drive? 
Refinement is this model's biggest step forward. The 2.5 and CVT combo return, but each unit has been thoroughly revised to improve the usual things; efficiency, refinement and performance. It has a reasonable launch feel (for a CVT), it gets up and away briskly and then the trans will stretch its ratio out, the engine simmering at 1200rpm on a constant 50km/h. For your town running, this beavers away happily in the 1200-3000rpm range while the CVT will quickly shorten the ratio when acceleration is required. While the torque peaks at 3600rpm, much of it is cooked up in the lower end of the range, where it's of more use for everyday meandering. There's no shift shock with the CVT, and where earlier units were a bit whiny and sluggish in operation, this one is quiet, and responsive to throttle inputs. As to fuel use, the average for us sat in the high 9L/100km band, so thankfully it only requires 91 octane.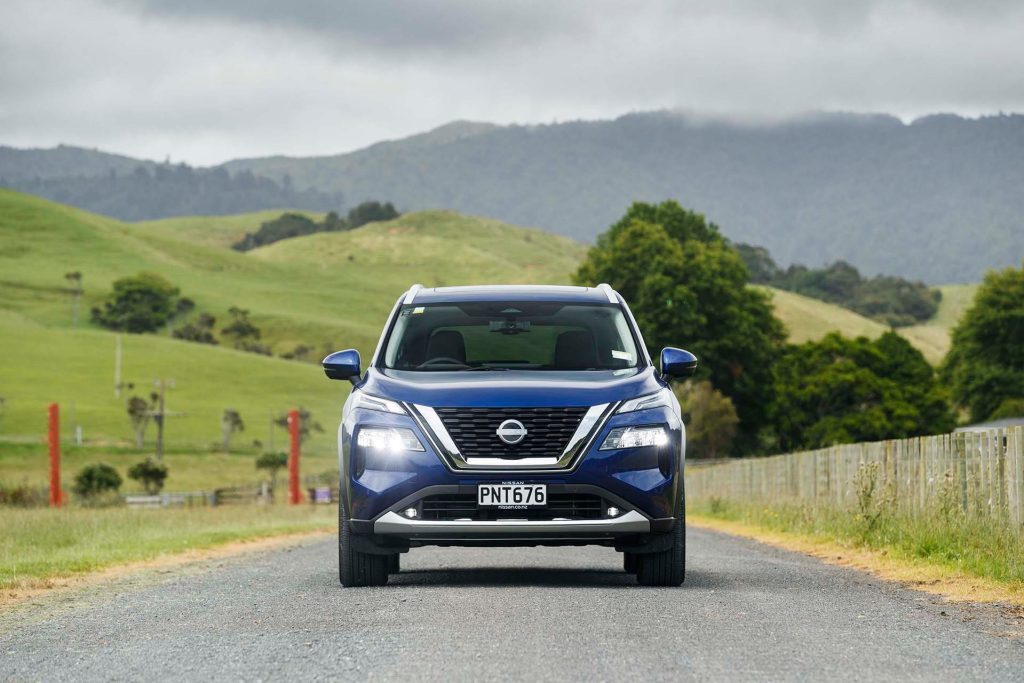 Most other components have been improved, updated and refined (there's that word again). The steering has a natural and consistent feel to its action without any weird electrical assistance gremlins. The brake pedal feels a bit spongy initially but delivers consistent braking power and is snatch free. The on-demand AWD system seems to be more capable; give it the beans turning out of a side street when it's greasy under the treads and it just tracks true, safe and confidently.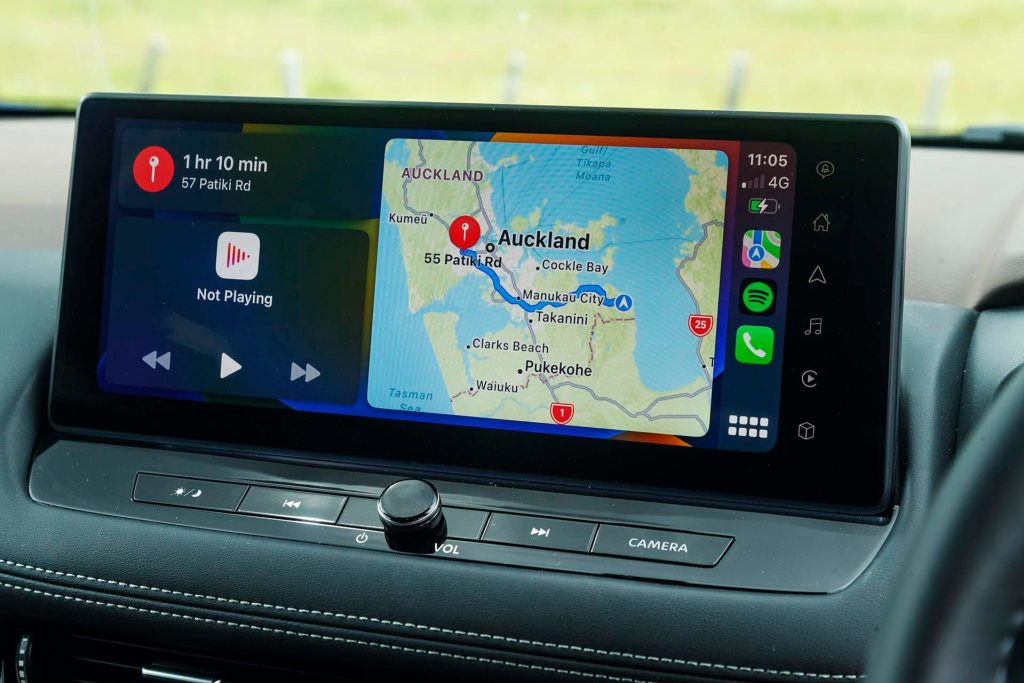 Outward vision is good too with well sited side mirrors and thin A pillars.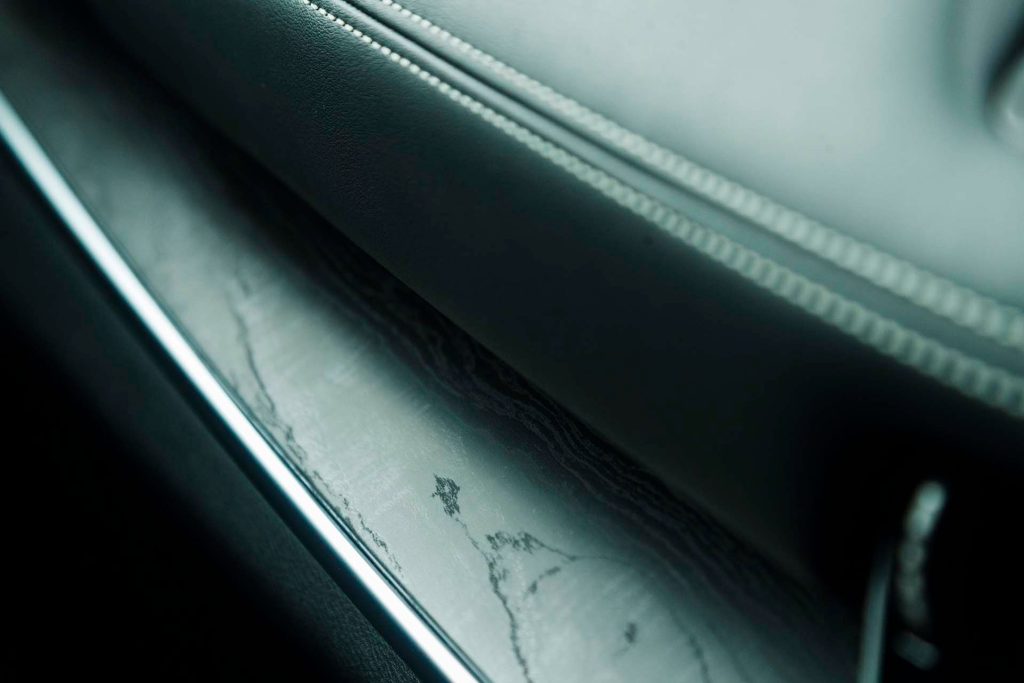 How safe is the new Nissan X-Trail?
You're in good hands here as it recently scored top marks in the latest round of ANCAP testing. All models have active cruise, lane keeping, blind spot monitoring and the like, while the ST-L and Ti-L add the Pro Pilot system; an enhanced active cruise to keep you trucking along on well marked roads. It's good on motorways for instance but don't rely on it to negotiate curves on highway roads. The cruise takes care of rush hour grinding too. It is camera based, so inclement weather can render its operation limited or cancel it altogether. Some safety systems buzz and beep at you incessantly, but this one has more sensitive alerts, and keeps them to an absolute minimum. Speed sign recognition gets a workout these days where speed limits are down to 80, then 60, then 50 and then back to 100 again but the Nissan system keeps tabs on them.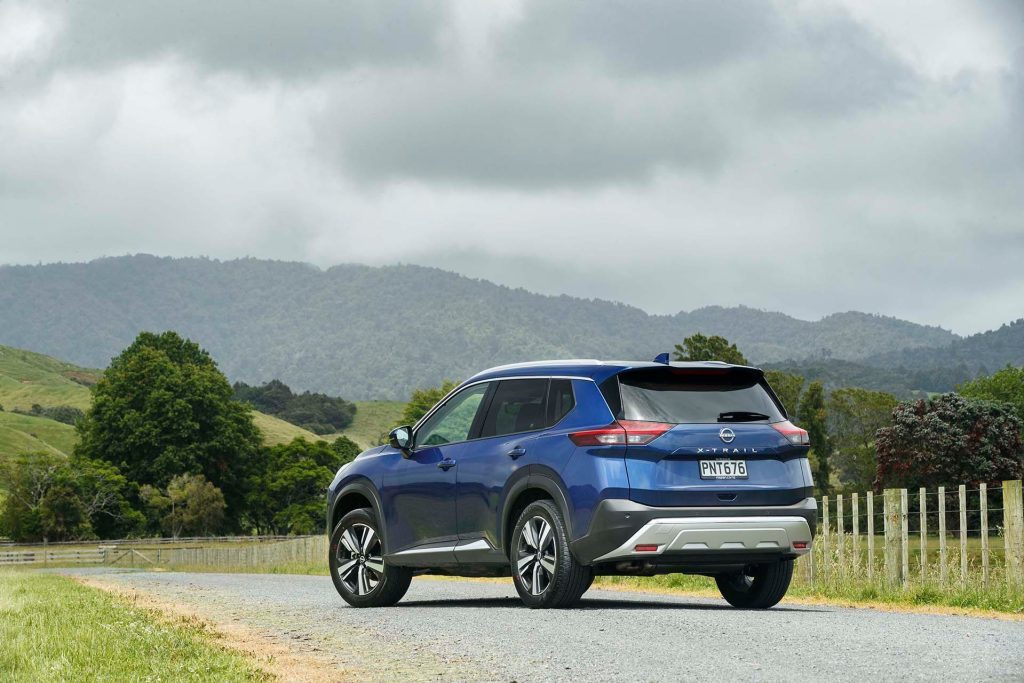 How does it really go? 
The ride quality can be a bit vexing; it's generally cushy but the damping can be tested over road surfaces with tricky short frequency bumps, which can unsettle it. Through the bends, the rolling is quickly tamed, so it turns assuredly and is rather stable at the rear. With good rubber and subtle torque vectoring by brake, it remains controlled until it eventually progresses into gradual understeer, which the ESP will tame if you don't back off. The steering is faithful, doing enough to point it accurately and doesn't annoy with undue road shock.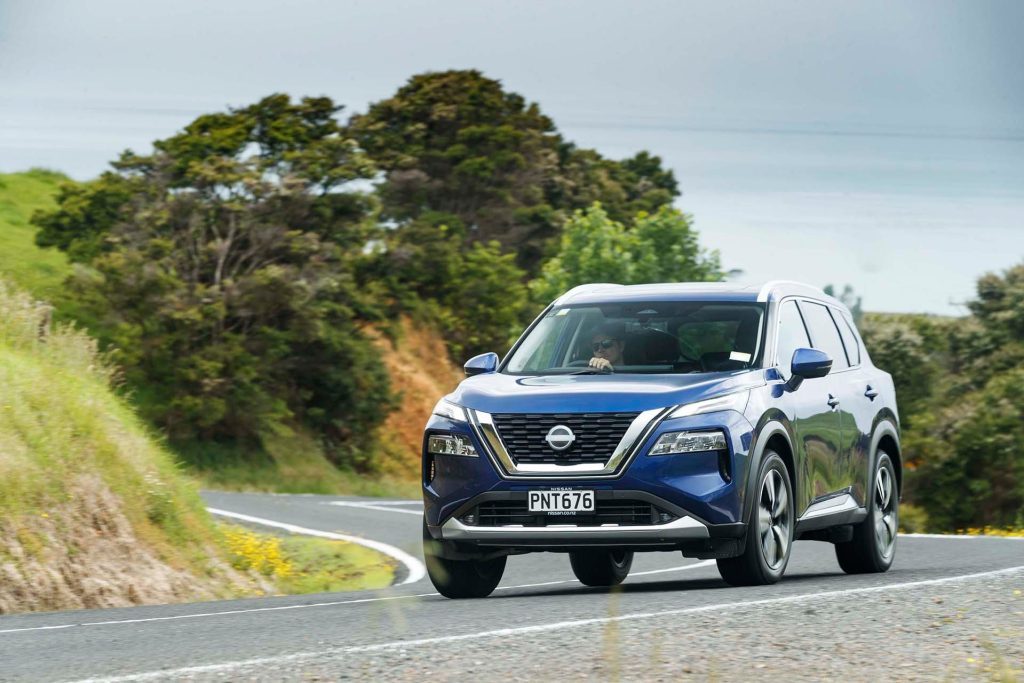 The CVT is programmed to make the most of the low-end pull; gas it and the box has a wee pause around the 3000rpm mark before it gets the hint and duly obliges, letting the 2.5 rev towards 6000rpm, where it gets a tad thrashy. There are a few modes; Eco, Sport and Off-Road but likely everyone will keep it in Auto, as we did.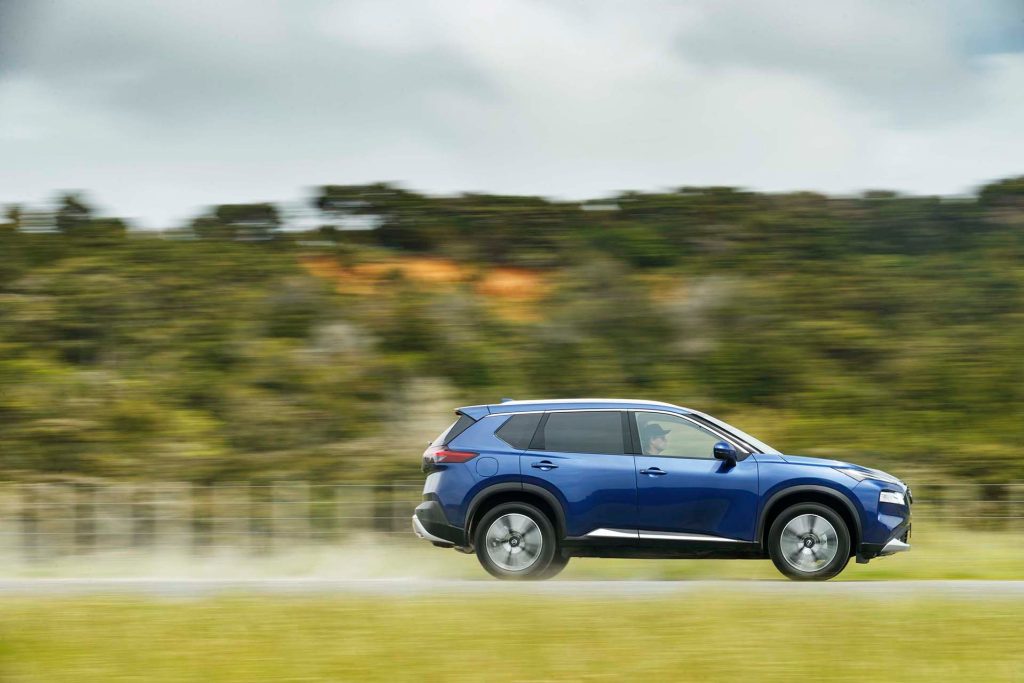 So yes then? 
The X-Trail is one of those SUVs that does everything quite well, and nothing much annoys. Even the automatic wipers coped perfectly with the recent inclement weather. It's getting up there on price, while having to pay a feebate is a bugger. But it's refined, safe, practical and easy to live with, which is what you'd want in this sort of vehicle.
Model
Nissan X-Trail Ti-L
Price
$59,990
Clean Car Discount
Fee + $1035
Engine
2495cc, IL4, DI
Power/Torque
135kW/244Nm
Drivetrain
CVT,
on-demand AWD
Fuel Use
8.7L/100km
C02 Output
204g/km
Stability systems
ABS, ESP, TV
Safety
AEB, ACC, BSM, LDW,
RCTA, ALK, AHB
Luggage Capacity
565-965L
Tow rating
750kg (2000kg braked)
Service intervals
12 months/15,000km
Warranty
5 years/unlimited km
ANCAP rating
5 stars (2021)
Weight
1672kg (claimed)