It has been a while since Maserati has launched a new car so a medium SUV makes sense. Here we drive the top shelf Grecale Trofeo.
Maserati now has two SUVs on sale, large Levante and medium-sized Grecale. The newcomer slots in between rival Macan and Cayenne for size.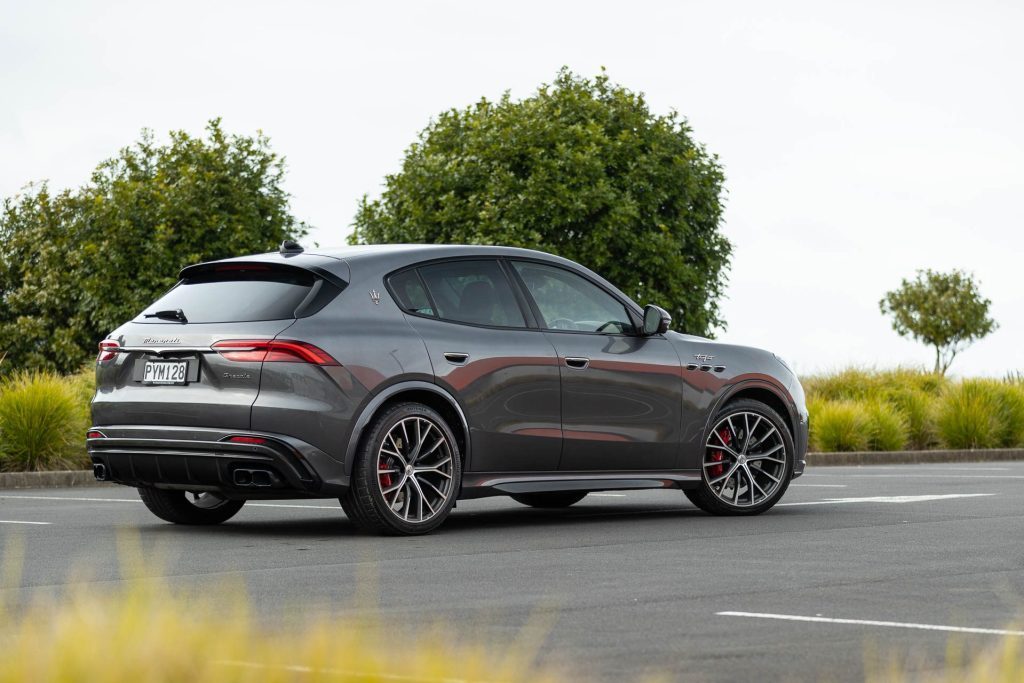 Despite its 4847mm length and 1979mm width, right away close quarter inner city driving didn't seem like Mission Impossible as it can with some large SUVs. Nor is this as complex to run as a space shuttle.
And that's despite there being four screens (if you include the configurable digital clock). The main unit measures in at 12.3 inches while a smaller screen beneath is for climate control mainly.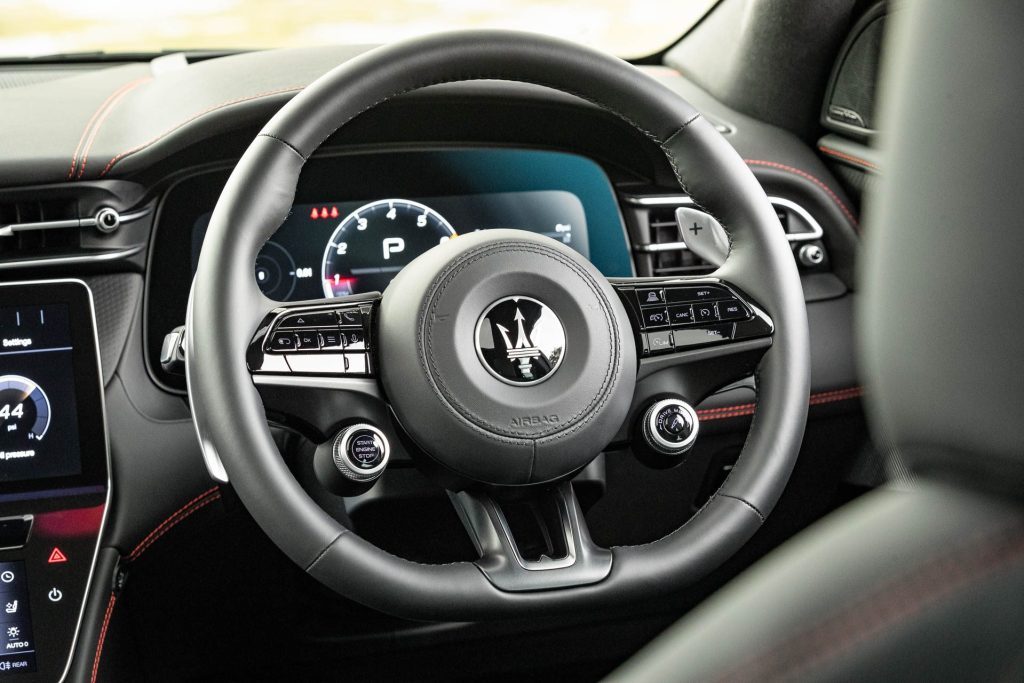 And with that, Maserati has essentially waved goodbye to all buttons with Grecale, apart from PRN and D across the mid-dash.
Hit Reverse and you don't need to push D again either; just haul on the fixed right paddle and you're in drive straight away. Handy for three-point turns.
We're generally not fans of buttons for gear selection. Sometimes you hit them and nothing happens, which doesn't with a conventional lever, or a column shifter.
It does with this, on the odd occasion. But being able to use the paddles for selection of R and D during turnarounds is a definite plus.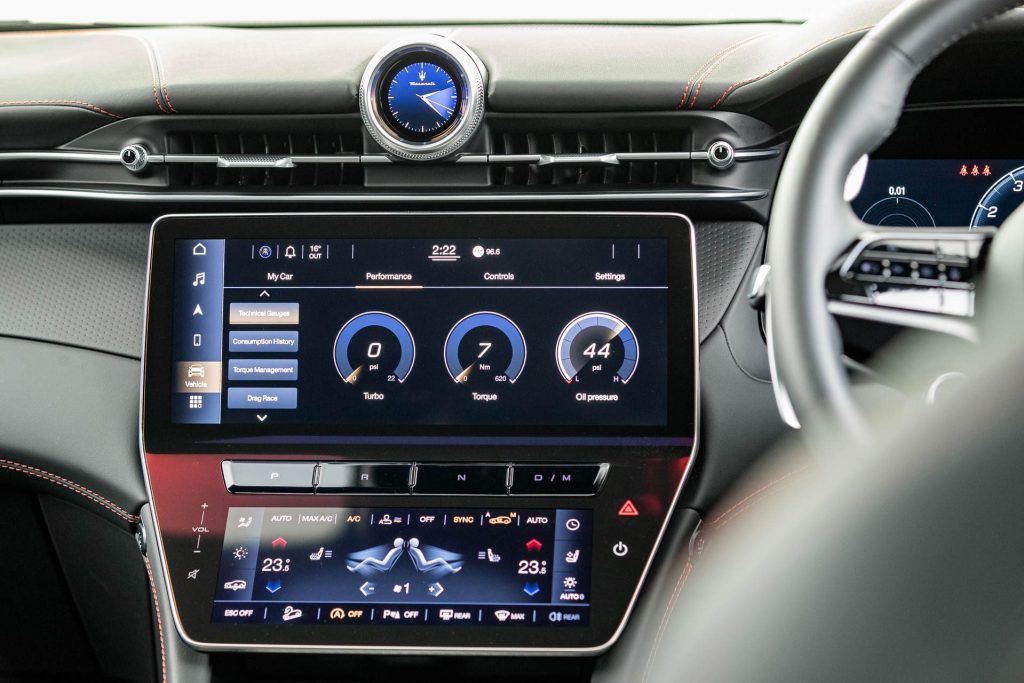 The only other buttons are on the wheel, including the stop-start device. There's no forgetting where that is! The various drive modes are there too, on the right-sided scroll wheel, along with a suspension firm or soft button in its centre. How simple is that?
And, like the cabin, elegant. More so perhaps than the exterior, its bulbous headlights seem to date the vehicle; most now have more slimline peepers, including the revised Levante.
This is now the entry point for Maserati, well, perhaps not this particular hi-po model.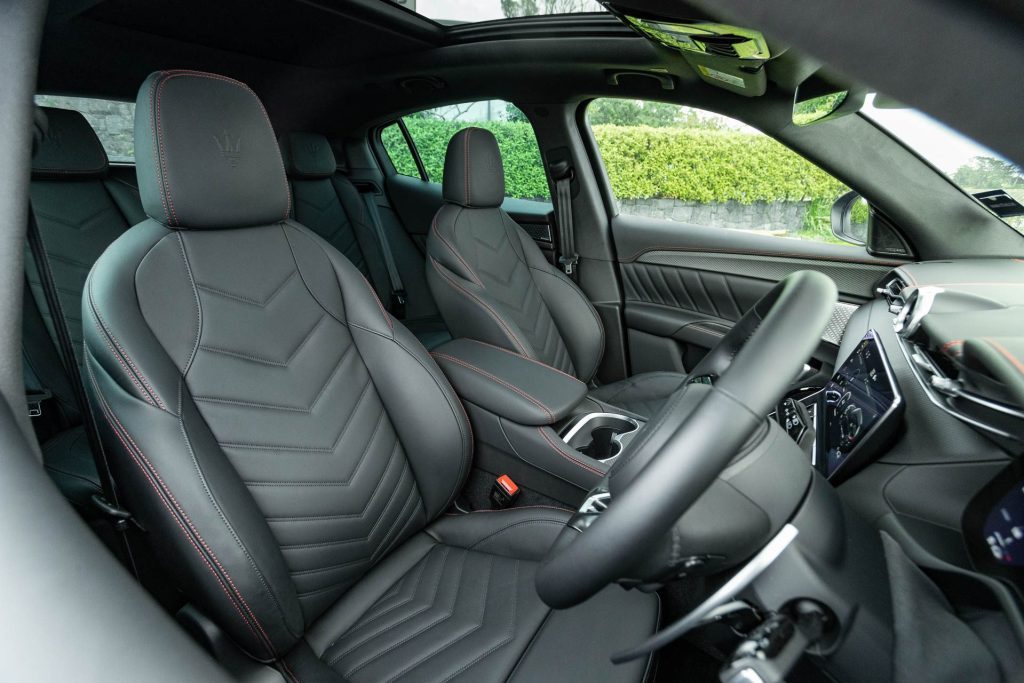 Named after a Greek wind, hence Grecacle, this model is the range-topping Trofeo, and it gets all the good stuff. Tain't cheap but, at $186k before the $6900 Clean Car fee, crossing well into Levante price territory.
And it isn't quite as abstemious as its GT and Modena mild hybrid sibs either; we saw figures in the 14-16L/100km area, but a best in the 10s isn't bad for such a bad-ass.
Hot to trot
For the ICE power Trofeo is the real bruiser of the trio. Where the two lesser lights make do with 300-330hp and IL4s, the 536hp Trofeo borrows its V6 powerplant from the MC20 supercar, a half-million dollar offering here (of which three have been sold in Auckland apparently).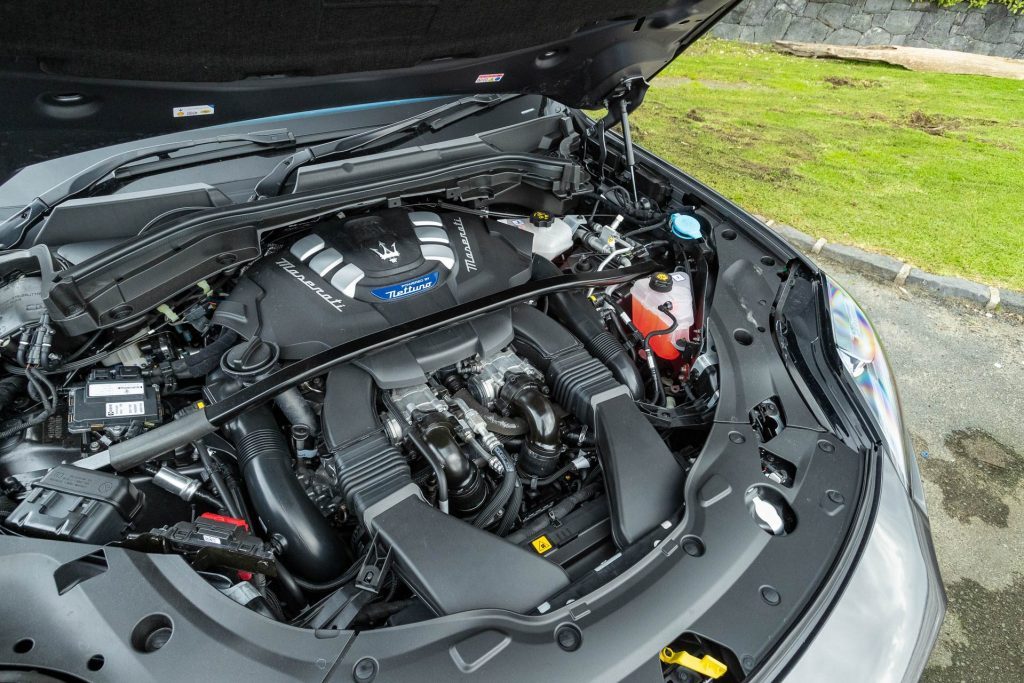 Dubbed the Nettuno engine, named after the Internet (not really, after trident-toting Neptune) this doesn't have quite the power of its illustrious MC20 stablemate, but there's almost 400kW on tap, grounded by AWD.
And Trofeo gets all the good stuff like air suspension, adaptive damping, and an extra drive mode, Corsa, specific to this model alone (with launch control and TC dialed down).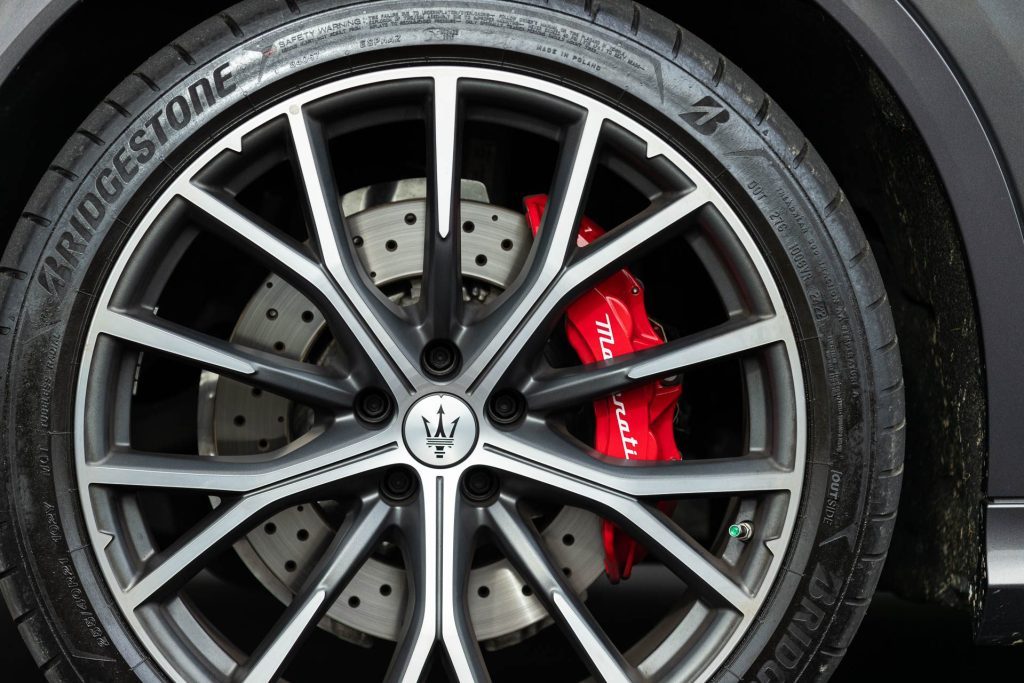 It also comes with an Off-Road mode which only models with air suspension get, namely Trofeo. However, air is an option for the other two Grecales so if you tick that particular box you too will get an Off-Road mode which doubtless will never get used.
Anyhow, on the performance front, this murders the $162k Macan GTS. It takes the $313k Cayenne Turbo to keep pace with Trofeo. Both have sprint time claims of 3.8sec which is line ball with what the like-priced AMG GLC 63 S can do.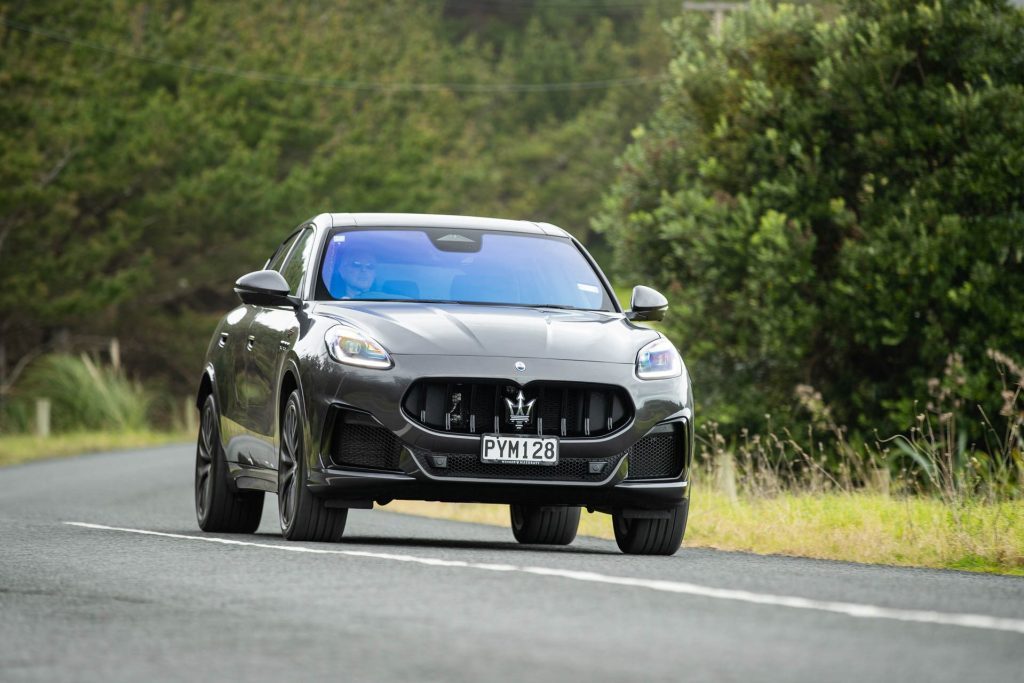 When we put the Nettuno power to the test, it met its 3.8sec sprint claim on the second run. On the Grecale's Drag Race meter, the corresponding 0-100 time was 3.6sec.
The ZF auto trans shifts in blazing fashion. There's not the engine thunder of its V8 German rival but a sonorous note all the same, delicious for a V6.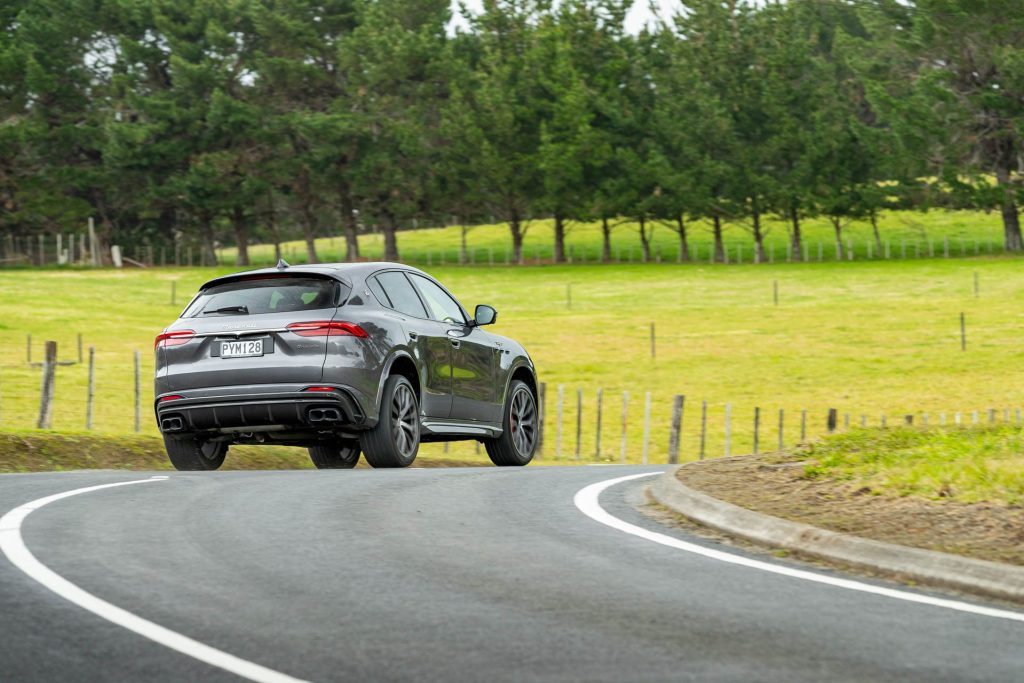 The figures actually overlaid those of the AMG A 45 S we had at the same time, coincidentally, with an overtake of 2.5sec. This is one quick truck. It does likes a drink though, despite cylinder deactivation technology.
That said, at a constant 100 on the flat, fuel use of 6.5-7L/100km is possible. Brakes are proper stoppers, with genuine sensitivity at the pedal and excellent results numerically, the best emergency braking distance from 100 being in the 33m bracket.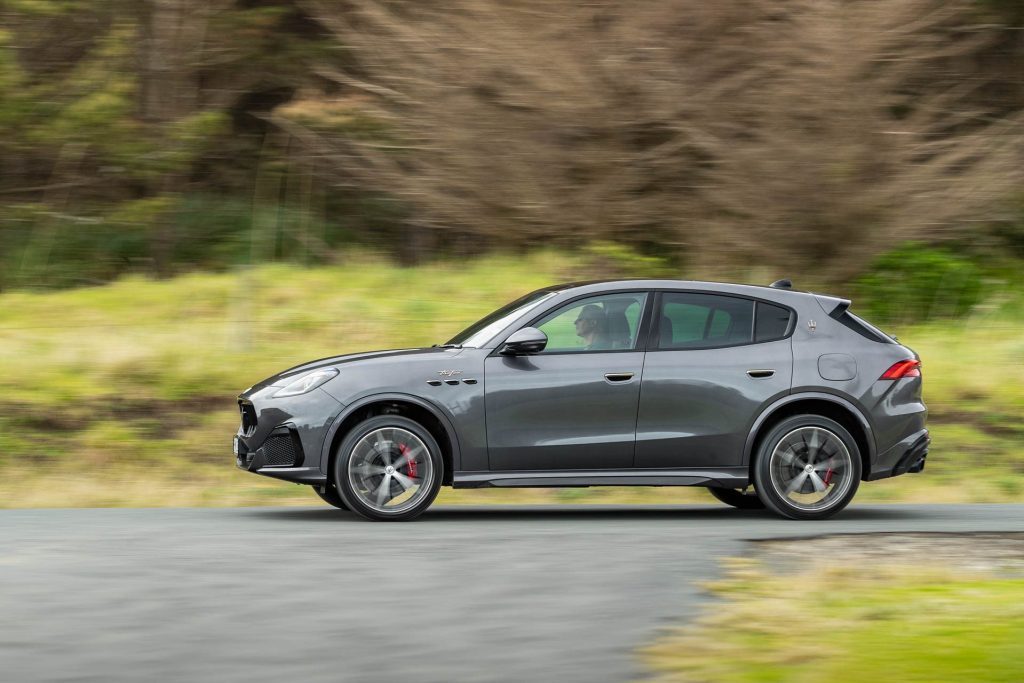 With comfort to match
Dial it back a notch to Sport and this is a fun Trofeo setting for familiar back roads. It's genuinely competent on road. You can also mix and match adaptive suspension settings with engine modes. Pleasingly there's a half-way house between Comfort and Sport dubbed GT, also great for rural roads.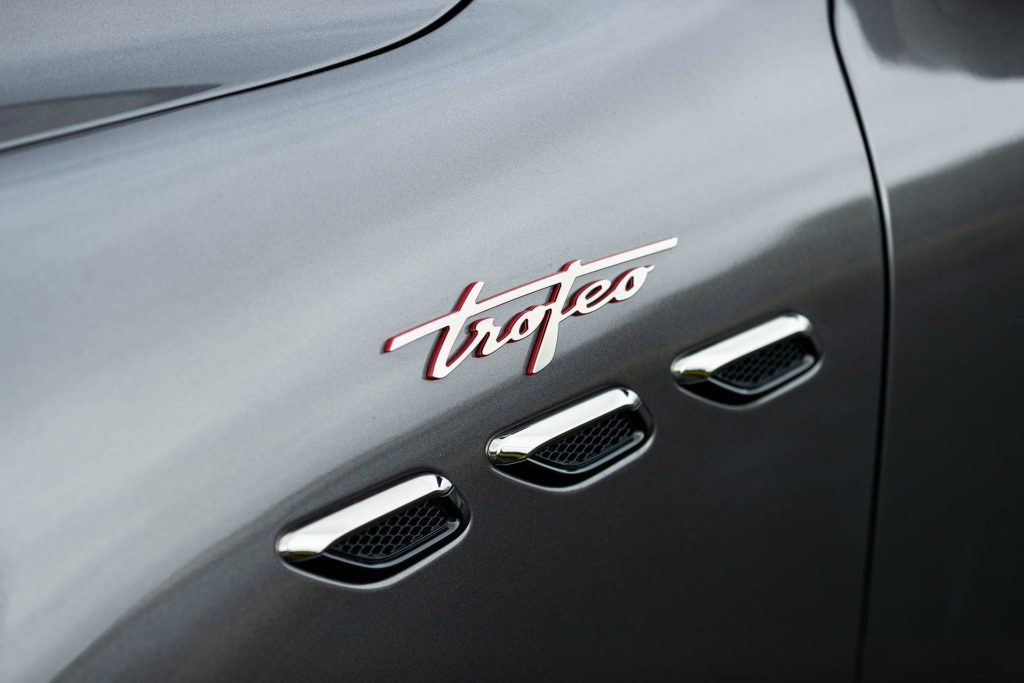 Comfort we'd default to in town, but it's not like performance is nobbled in that mode either. The engine really starts to haul once the tacho swings past 2500rpm but will pull from basement levels willingly, rumbling happily around town.
This is genuinely quiet on the go, thanks in part to acoustic glazing, with dB figures in the late 60s. So the cabin ambience nicely matches the pleasing ride in Comfort mode. Only speed creep is an issue.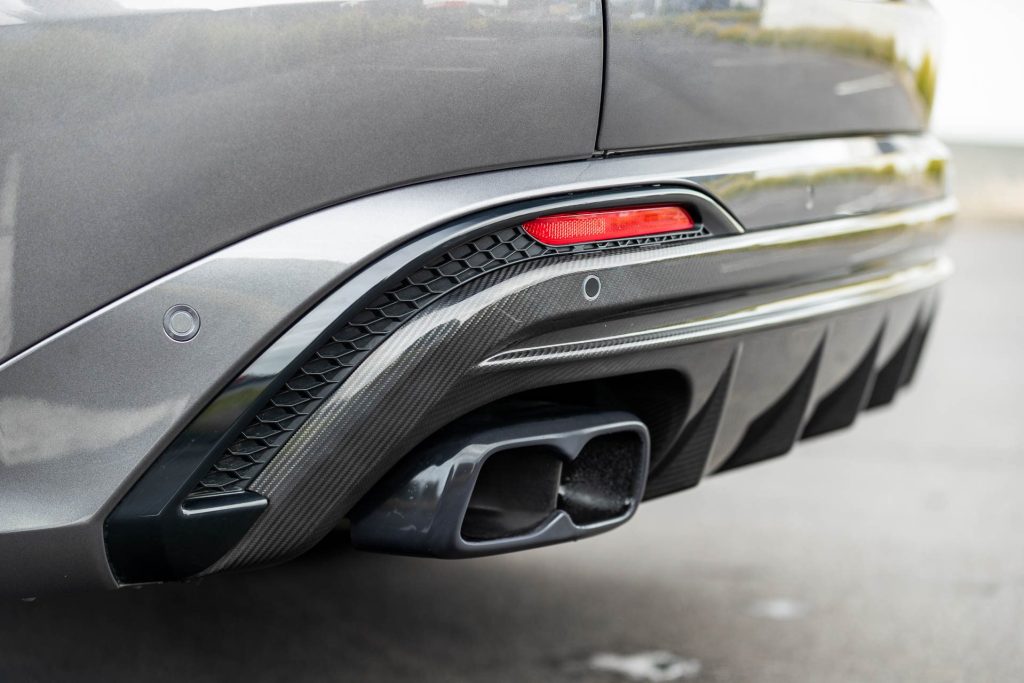 Plus points include huge fixed paddles, a classy Sonus Faber sound system with a rich tone, a sweet carbon fibre body kit, generous interior dimensions (570L of luggage space) and handy thumb-operated electric internal door releases. The leatherwork is spesh too.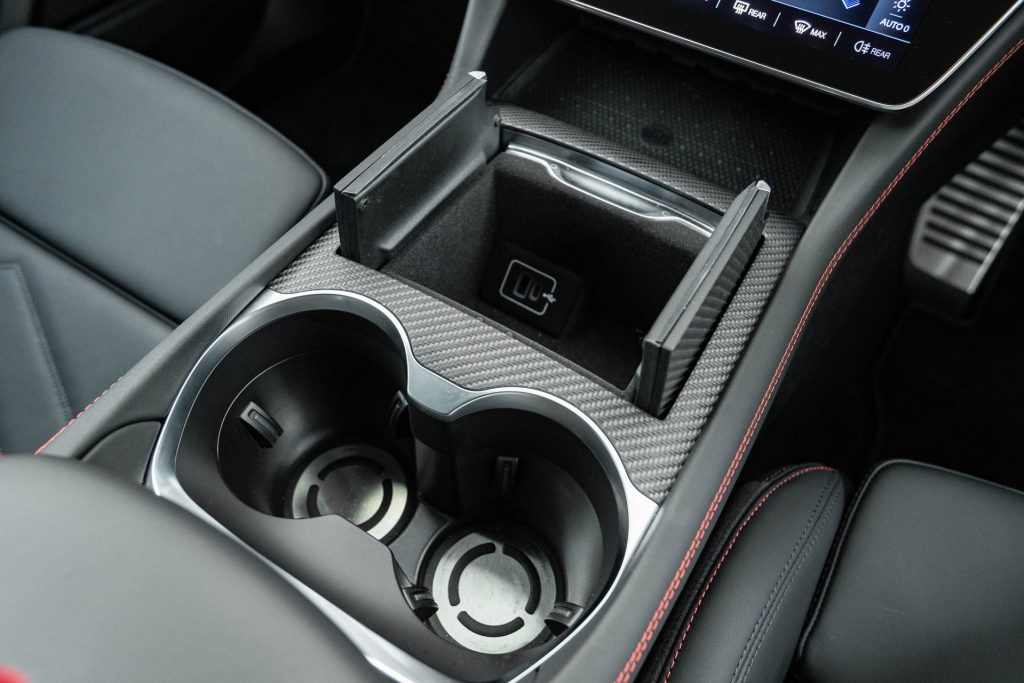 Being Italian there are some quirks. Central unlocking via the driver's door can be hit and miss at times. The seats are heavily bolstered so if they're in an elevated position you can crack your head on the door jam while entering.
It's best to set the driver's seat low then. And road sign recognition in the nav area would be better in the head-up display or instrument cluster. It's not trustworthy anyway. The digital clock (with G meter and compass settings also) is a bit gimmicky.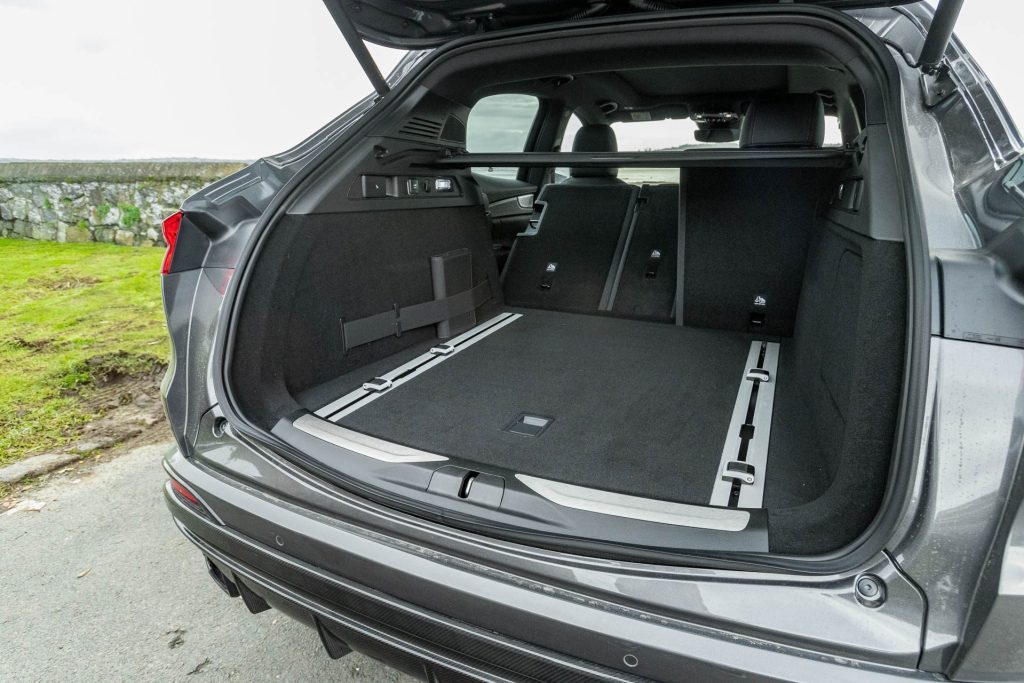 And the indicator sounds like it's coming from an echo chamber. The horn is rather meek, which is distinctly un-Italian. Most of these we'd rate as minor quirks.
So if Levante isn't sporty enough this surely is, while it's also great as a daily drive. And if you're of the Just Stop Oil persuasion, the incoming Folgare may appeal, Maserati's second fully electric offering.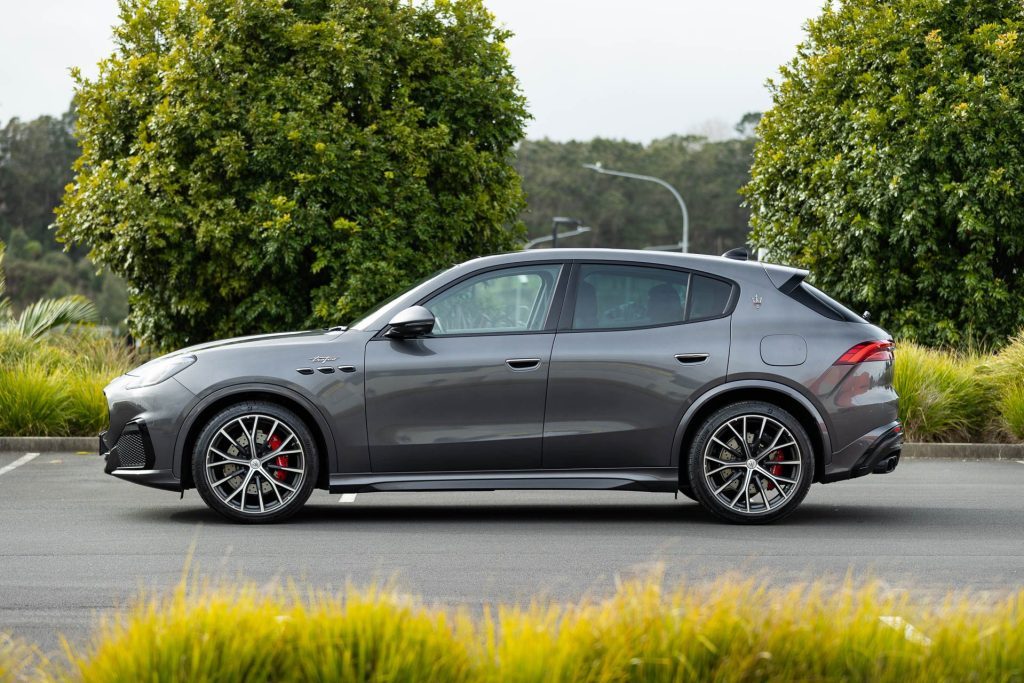 With 500hp and 800Nm, it should fly out of the blocks, topping out at a governed 200km/h. And with a 105kWh battery it should have around 500km of range.
After some time slumbering, it would seem Maserati is back and kicking with its Grecale trio.
Model
Maserati Grecale Trofeo
Price
$186,000
Clean Car Discount
Fee – $6,900
Engine
2992cc, V6, T, DI
Power
290kW@6500rpm
Torque
620Nm@3000-5500rpm
Drivetrain
8-speed auto / AWD
Fuel Use
11.7L/100km
C02 Output
265g/km
0-100km/h
3.77 sec
80-120km/h
2.54 sec (71.17m)
100-0km/h
33.60m
Stability systems
ABS, ESP
Safety
AEB, ACC, BSM, LDW,
RCTA, ALK, AHB
Luggage Capacity
570L
Tow rating
750kg (2300kg braked)
Fuel Capacity
64L
Service intervals
12 months/16,000km
Warranty
3 years/unlimited km
ANCAP rating
Not yet rated
Weight
2027kg