Sick to death of all those electric vehicle features? Those things that are only good for greenie city folk? Have we got something for you; a diesel-powered 4×4 wagon with no range issues and more capability than you can shake a branch of Pinus radiata at (sorry, we'll refrain from any more references to forestry conversion).
The Isuzu MU-X first launched as a single, top-spec variant, which is now dubbed LS-T. This rode on OTT 20-inch wheels, which seemed to be out of step with the more utilitarian 4×4 nature of the MU-X. It also had leather trim, powered features, ambient lighting and seat heaters! Harden up. Now there's the not-quite-as-flash LS-U version to choose from as well.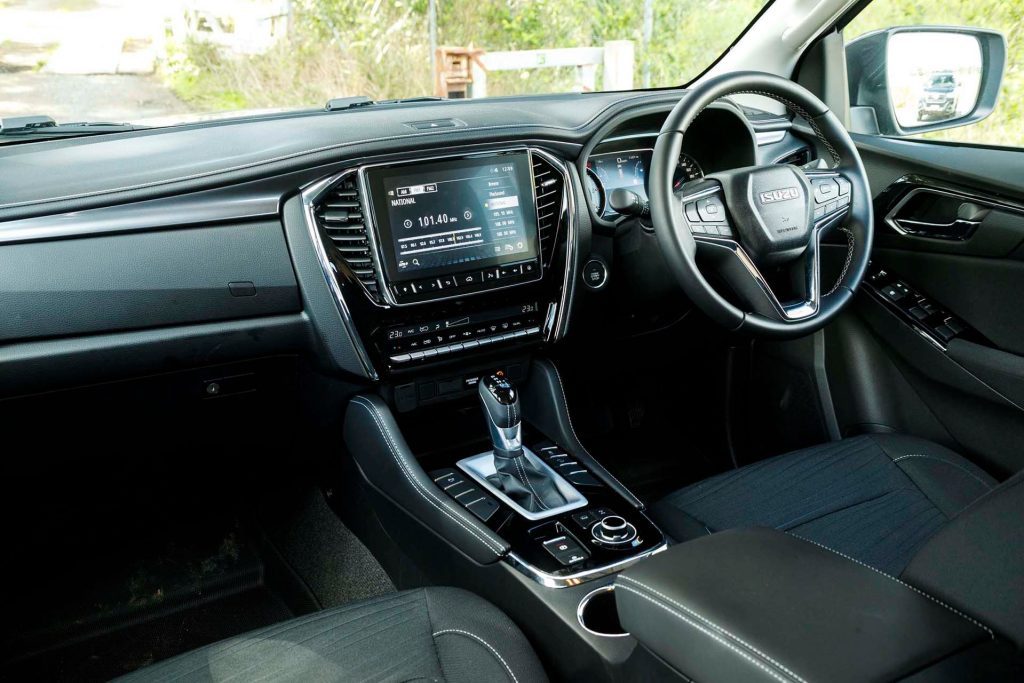 There's not much difference in price between them however, the LS-T at $80,990 while the LS-U is $75,990. And both would have to pay $3795 in fees. But wait, during our time with the MU-X LS-U, Isuzu was advertising it with driveaway pricing of $69,990, including the CO2 fee and on roads, which sweetens the deal. That's still a bit to pay for a seven seater but this does have the backbone those car-based crossovers lack because not everyone's school run is a three-kilometre round trip on sealed roads.
Outwardly the biggest difference is the wheels, the U on a more suitable looking 18-inch alloy. With 265/60 tyres, this rides better, the extra sidewall giving them more squish to smooth the bumps. Inside there is cloth trim, or soft leather as the kids called it. They prefer it to cow hides too, not as cold in the mornings, or as hot in the afternoons.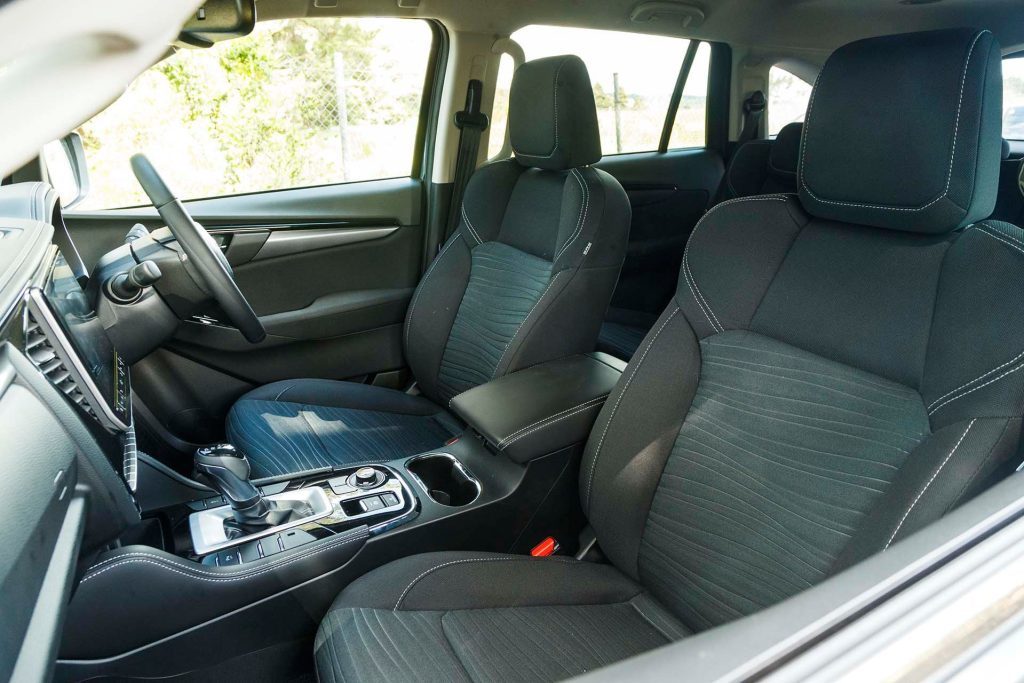 The Isuzu MU-X LS-U is no less capable, as it comes with all the same hardware. It's a bit low tech in the scheme of things but this is probably what endears it to the faithful. The 4×4 system is a conventional switchable jobbie, so rear drive in 2H, with 4H only meant for use on loose surfaces. Or helping you get 'unstuck' as the MU-X has an open rear diff; if you manage to get one wheel in the loose, it doesn't go anywhere. It's all engaged at a switch of a button, 4L is reserved for the back blocks and there's a rear locker too.
The MU-X's powertrain ain't bad, the 3.0-litre four pot stumping up with 450Nm of torque, all flowing from 1600rpm so there's little in the way of genuine turbo lag. It's a little rowdy but the six-speed auto does a decent job of keeping it bubbling away. That said, more torque convertor lock-up, especially when you're off the gas, would be welcome to aid the throttle response.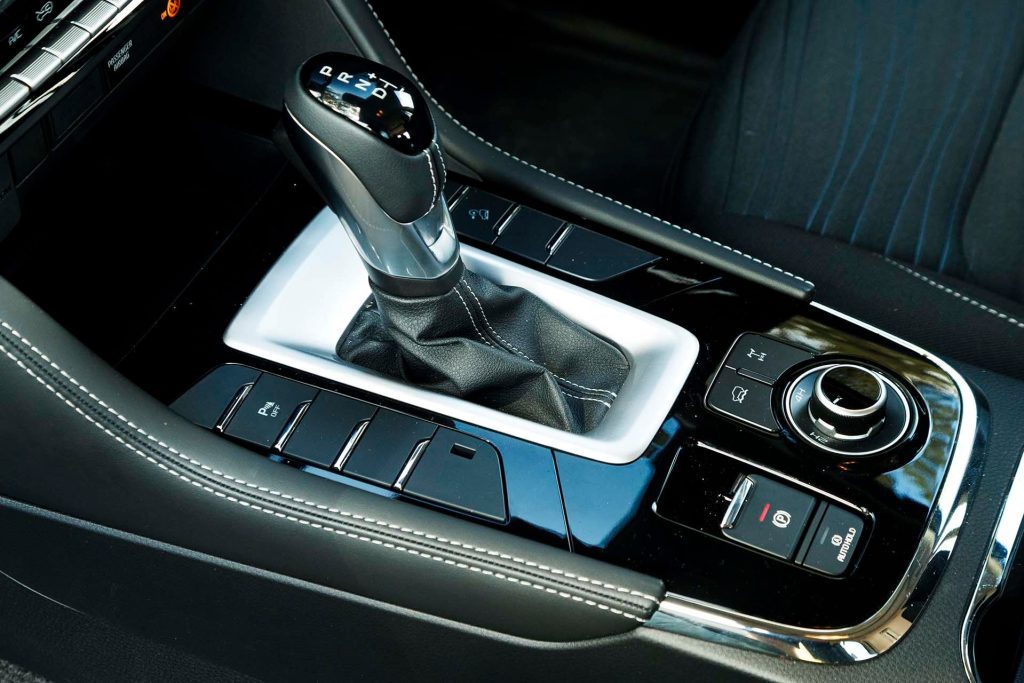 The ride quality is good for a full chassis wagon, with minimal shimmy and shake over the rough bits. Being shorter in the wheelbase than the D-Max ute it is based on, it has a better turning circle. There's still lots of wheel twirling involved however, as the rack is low geared (3.8 turns) with off roading in mind. The steering is very lightweight however.
Expect a fair amount of body roll when heading into the bends, which leads to the front pushing wide if you're going a bit too quickly. Along with the weighting, the steering feel is light, so it's usually the tyre squeal that signals the rubber has had enough. On gravel paths the traction control is well tuned so as not to stymie your progress while the ESP will step in to save a big slide. An 80L tank lets it roam far and wide and there's 3.5 tonnes of tow too.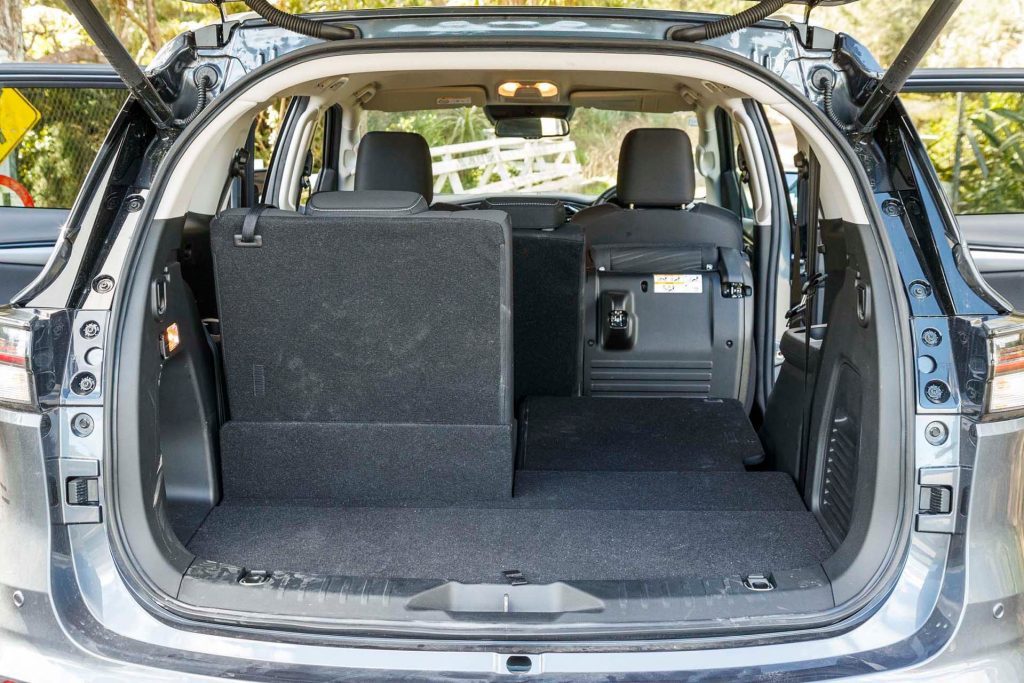 There is no difference in the safety spec between the two models, which includes eight airbags and the usual active crash avoidance systems. Some of these can be overbearing, the lane keeping/centring in particular, while it's not easy to defeat (must be done when stopped). They are there for a purpose, so you should probably learn to live with them.
The infotainment unit has a slightly comical graphic interface, but covers the basics with sat nav and the usual connectivity for smartphones. Some will like the smattering of hard menu buttons to ease operations.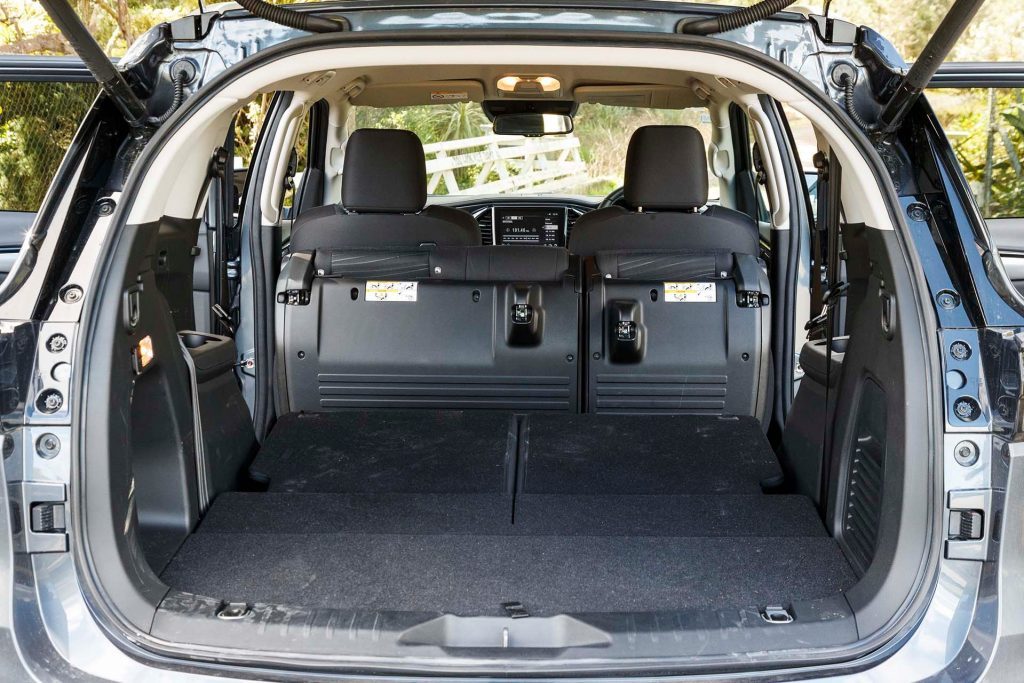 For a seven seater, there is hardly oodles of room but the rows are spaced out to maximise what's on offer. The middle row doesn't slide but there is enough space in the rear to fit the family. There's the usual seven seater compromise in the luggage area; not much room is left over when all seats are in use but they do fold easily into the floor and are split 50/50 for added versatility.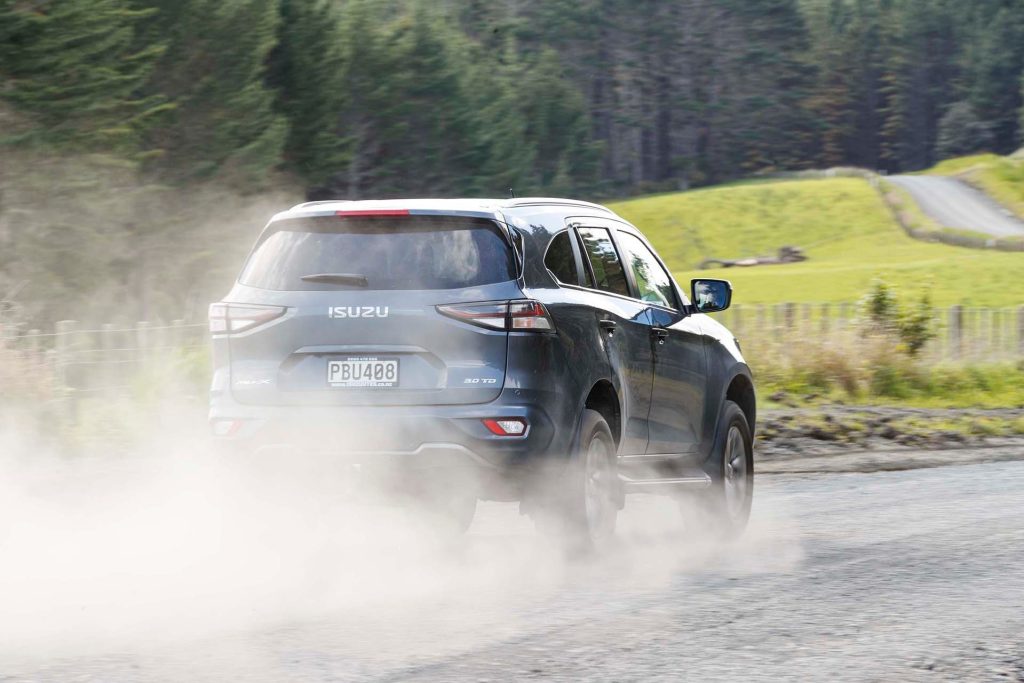 If it's a proper 4×4 SUV you need, others to check out first include the SsangYong Rexton which is more attainable at $56,990 for the Sport 4WD model, and that includes the CCD fee as well, while the Toyota Fortuner GXL is $62,277 on road once the fees are paid.
Model
Isuzu MU-X LS-U
Price
$75,990
Clean Car Discount
Fee + $3795
Engine
2999cc, IL4, TDI
Power/Torque
140kW/450Nm
Drivetrain
6-speed auto,
switchable AWD
Fuel Use
4.8L/100km
C02 Output
252g/km
0-100km/h
9.98sec
Weight
2155kg (claimed)