The GR Supra is the biggest and baddest of Toyota's sporty line-up and now comes with a six-speed manual. Is it better than the eight-cog auto?
Under its previous head, Akio Toyoda, the Japanese giant Toyota decided to return to making some sports cars, like the first 86. It also had a hit with GR Yaris, and the rationed GR Corolla is sure to be more of the same. The first of the GRs however was Supra, a collaboration between Toyota and BMW, and now there's a manual variant.
More big changes are happening at Toyota. There's a new CEO and president, Koji Sato, who recently stated that Toyota would continue its transition to a mobility company. Which is generally automotive speak for radical electrification.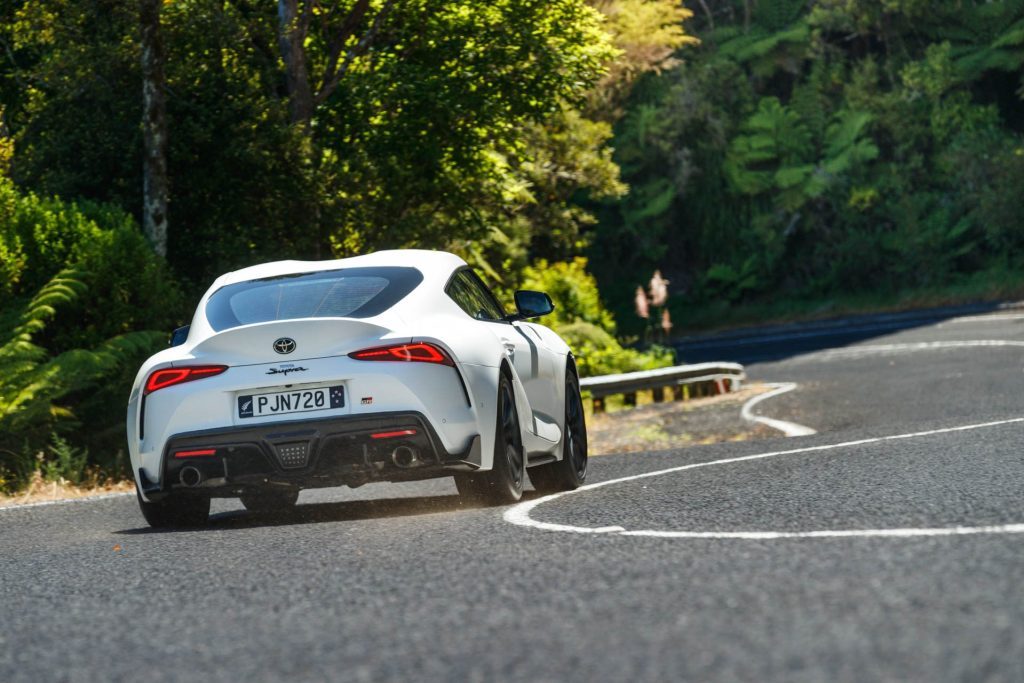 That said, Sato was previously head honcho of Lexus and Gazoo Racing, so he is clearly a 'car guy' like Toyoda. So we should probably expect a hybrid future for Gazoo Racing, electrification the obvious way to maintain or boost performance while improving efficiency.
Two transmissions like priced
Supra arrived first with an eight-speed auto and within a year the straight six received a power up to 285kW and 500Nm thanks to repositioning of the manifold and twin-scroll turbo. This well rounded two-seater package currently costs $96,990, drive away.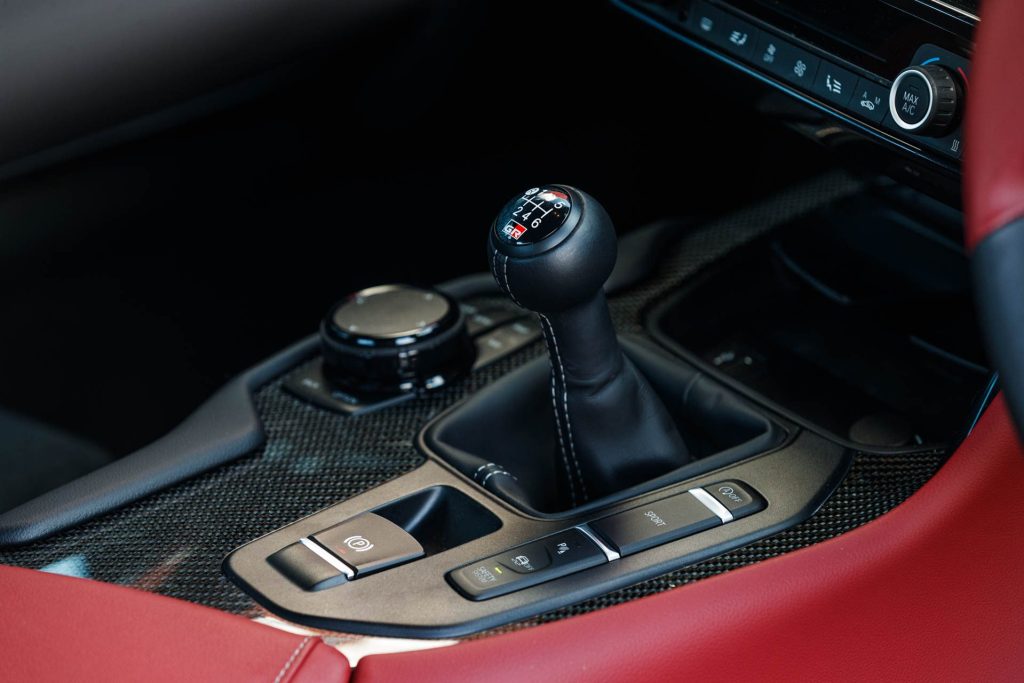 The recently added GR manual variant is a six-speeder, at the same drive away price, and they reckon on a 0-100 time of 4.3sec vs 4.1sec for the auto. Toyota claims a kerb weight of 1503kg (1542kg auto), and contributing to that is an 18kg saving thanks to the manual trans.
Evidently 1.2kg has also been trimmed from each corner in the form of lightweight forged alloy wheels. A strut tower brace is said to help with stiffness and steering fidelity.
Ours sported the new colour, Matte Avalanche White, which brings out the best in Supra's lines.
Intuitive drive
It's easy to acquaint yourself with the controls and functions in the Supra. Trip data is easy to scroll through thanks to a button on the end of the indicator wand. Road sign info is in two places, the instruments and the head-up display, both easily viewed. The small touchscreen is also controlled by an iDrive device, intuitive in use.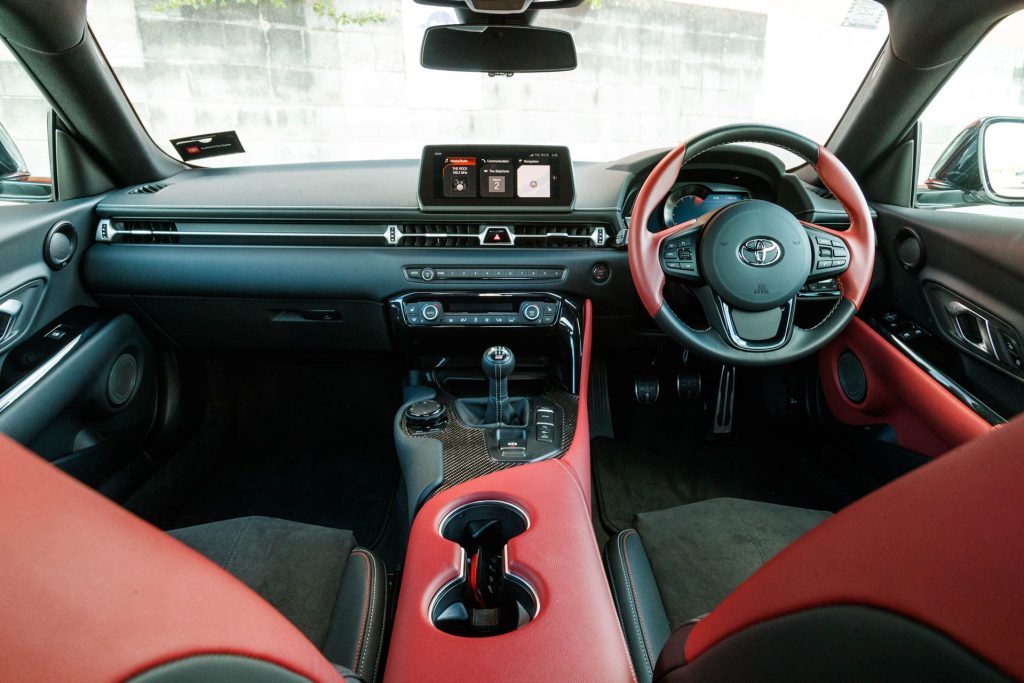 Clambering into the Supra isn't quite as straightforward; you will rearrange your neurons on the roof rail if you're not careful. This is not a car for the inflexible. Nor is it one for those prone to claustrophobia; the around view is rubbish, the B pillars blocking most everything, not helped by a tight glasshouse.
The clamour from the Michelin Pilot Supersports is reflected in average SPL readings of 78.5dB. And one final whinge – why no boot release button round back?
Dynamics do compensate though
What you most assuredly will get however is great dynamics, on a level that's up there with sports cars costing plenty more. That you can get this level of athletic ability for under $100k is a real tribute to Toyota's GR division. The one rider is that you must hit and hold the Toyota Safety Systems button which relieves the wheel of any vestiges of autonomy (along with nixing BSM and AEB).
But it makes the car much more fun to helm. Steering is a high point, bettered only by its brakes while performance is hardly wanting either. The normal things you kind of expect of a sports car, like lack of interior and luggage space, and shouty rubber are part and parcel of choosing a sportster.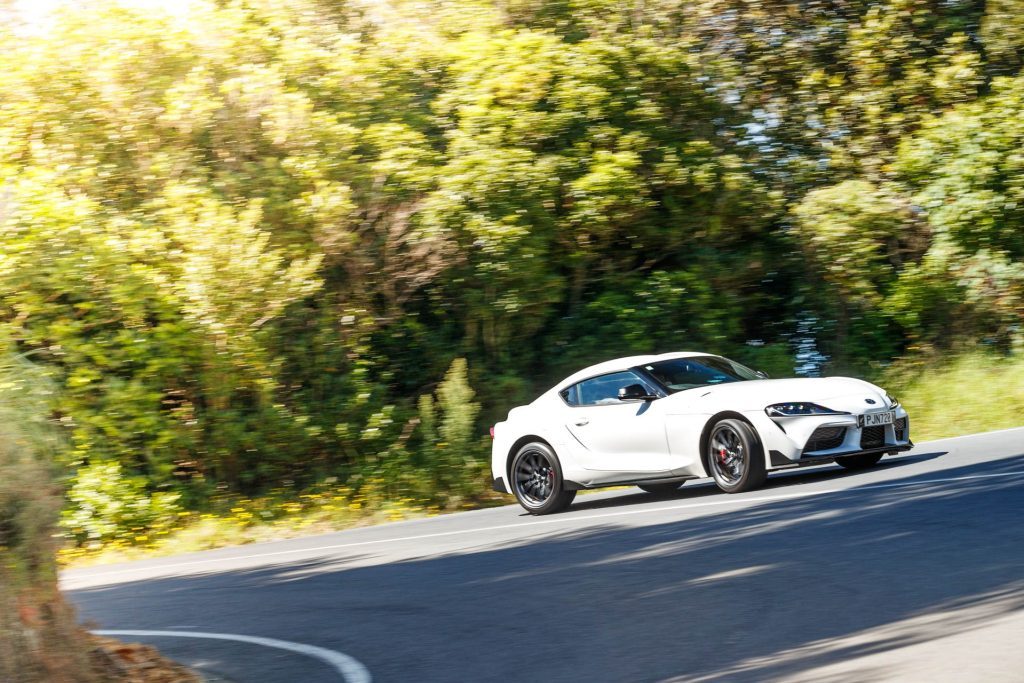 However, an accommodating ride is a seriously decent trick that not a whole lot of sports car makers manage. In its first update, GR engineers played around with adaptive damping settings and attempted to make progress a little more even without losing its vaunted grip limits and cornering capability.
At which they succeeded, though with a tich of roll in corners; in Sport mode with steering in its purest form, this is such a wild child, charging into corners at pace with unexpectedly serious grip at both ends.
It rounds up into the turn almost as well by adding throttle as subtracting it, both effective means of adding even more cornering precision and pace. For the most part this steers neutrally; it's just that you haven't really found the grip limits yet. Being rear-wheel driven the steering is uncorrupted, and it's Flash quick to change direction, with just two turns lock to lock.
Exalted brake package
Corner entry is just as exciting for this has sports brakes, with oodles of power. Minimal pedal pressure results in gentle but effective braking and it's progressive from there on in, right up to when ABS activates. With the mass evenly split, plenty of disc surface and quality rubber, we achieved a best stoppie of 31.8m. Reassuring stuff given how quick this is in a straight line.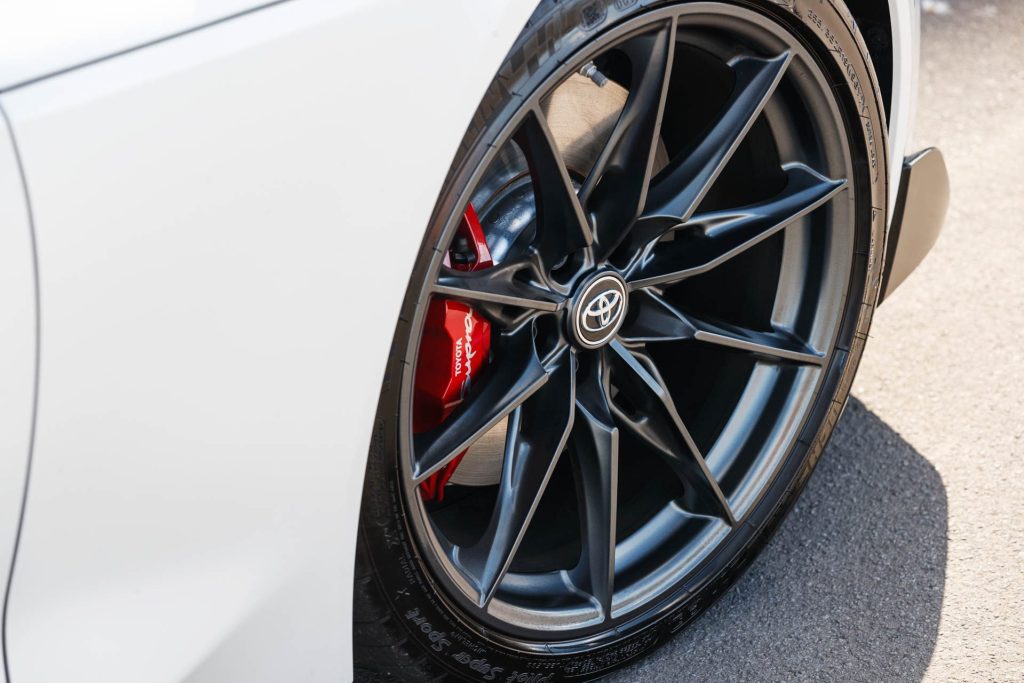 And on that, we couldn't quite meet the GR claim of 4.3sec to 100km/h. On our regular chip seal surface we managed a best of 4.4sec. The overtake was down a similar amount on the auto (0.3sec) because manual shifting from second to third isn't quite as snappy.
As to the shift action itself, think slick, positive, seamless but without the audible snickety-snick of the MX-5; this shifter is much quieter in its action. Clutch action is great. The rev-matching in normal mode is too, and is not present in Sport where you must do it pedally, not quite as easy.
Sport mode is amazing in that there's better body control with the firmer damping but still a ride that isn't fidgety. However, Normal works just fine for most roads.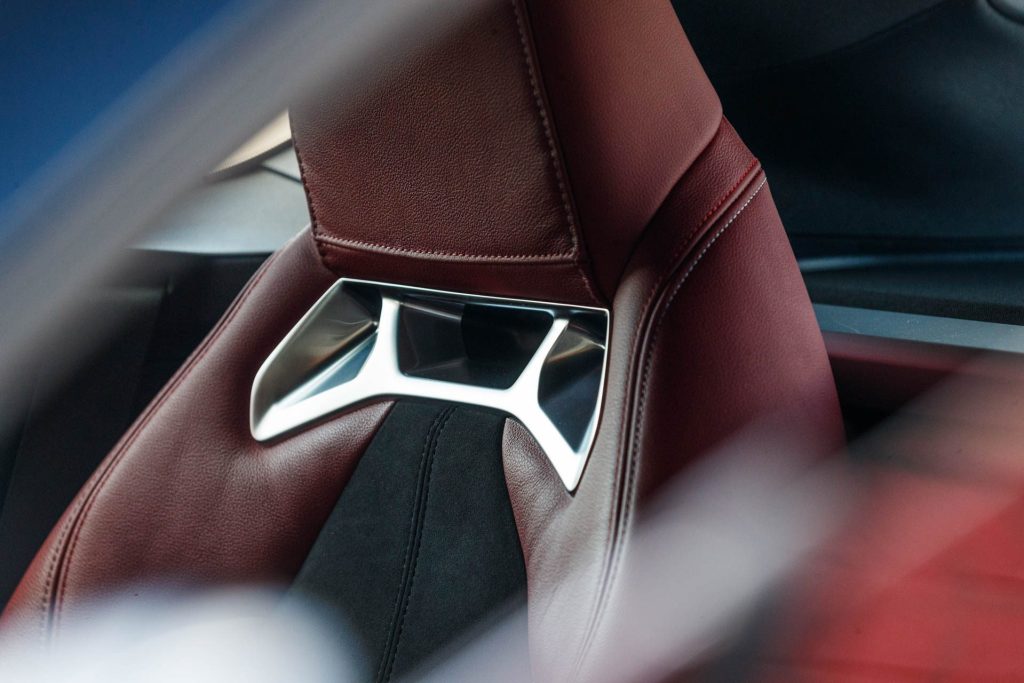 At the urban bimble this is also sublime, with good pull from below 1500rpm, allowing for skip shifting if you want. Upshifting in the 2000s is perfect for town use, keeping abreast of the traffic.
There's no adaptive cruise which is a pain in motorway settings but it's not the only manual machine to omit this. The only positive is that if you hold your thumb on the set-minus button, the Supra brakes quickly to whatever speed you've chosen.
I was surprised at the initial fuel use figure which showed 11.8L/100km as a reset saw it straight back into the sixes and sevens on the motorway. Performance testing and a spin down some back roads had it back on 11.8 again.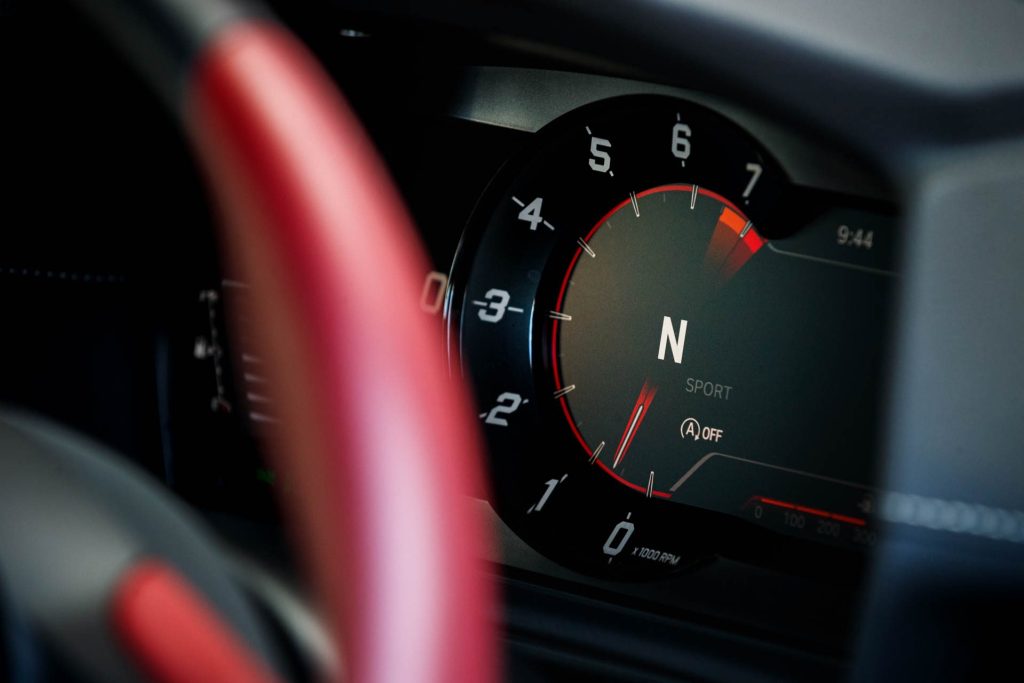 Which gets the Oscar?
So the bottom line, manual or auto? If you're a fan of the former go ahead, but shorter overall gearing (100km/h at 2200 vs 1600rpm) and the fact you get two extra gears in the auto would tempt me towards the latter, especially as those two added cogs cost nothing whatsoever and impart better fuel efficiency.
On that, the manual incurs a $2243 clean car fee (9.9L/100km, CO2 225g/km) whereas the auto doesn't (8.3L/100km, CO2 of 188g/km). And that would about seal it for us.
Model
Toyota GR Supra
Price
$96,990
Clean Car Discount
Fee – $2,243
Engine
2998cc, IL6, T, DI
Power
285kW@5800-6500rpm
Torque
500Nm@1800-6500rpm
Drivetrain
6-speed manual / RWD
Fuel Use
9.9L/100km
C02 Output
225g/km
0-100km/h
4.42 sec
80-120km/h
2.68 sec (75.9m)
100-0km/h
31.83m
Stability systems
ABS, ESP, TV
Safety
AEB, BSM, LDW,
RCTA, ALK, AHB
Luggage Capacity
289L
Tow rating
Not rated to tow
Service intervals
12 months/15,000km
Fixed Servicing Cost
$360
Warranty
3 years/100,000km
ANCAP rating
Not yet rated
Weight
1542kg (claimed)