One person asked "What's a Morini?" "What's the SCR abbreviation?" queried another. Er, that would be Moto Morini, and the model is the Seiemmezzo SCRambler (meaning 650 Scrambler).
Morini is a noted Italian marque that was sold to the Chinese in 2018. It retains a design studio in Italy to ensure a sense of style, and product is made in China to keep things affordable.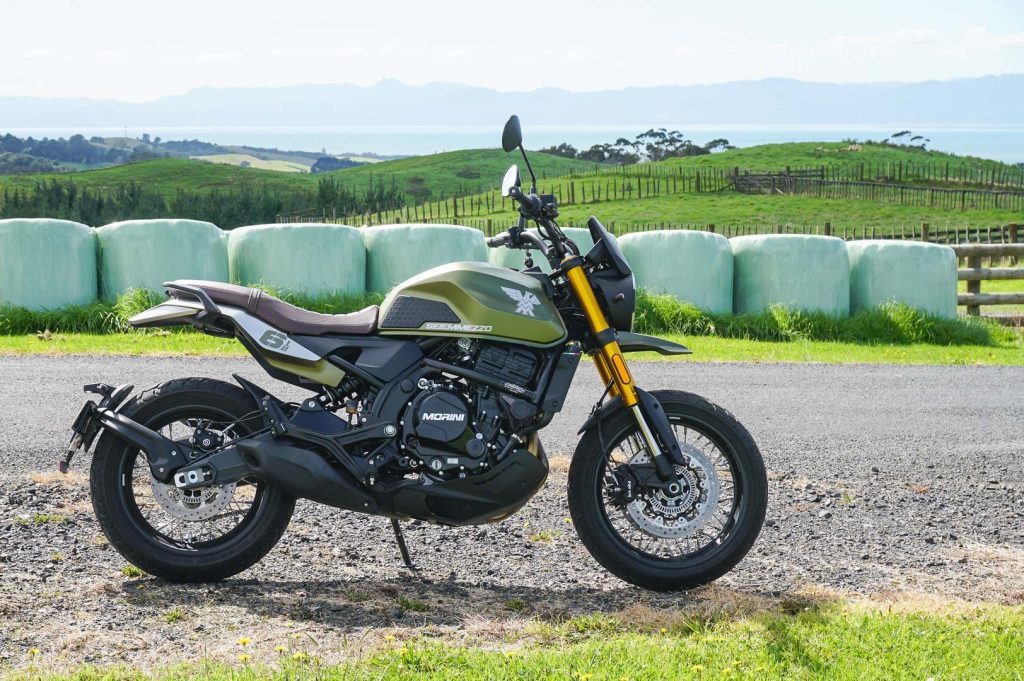 Speaking of which, this originally came to the market at $14,590 but you can now buy it for a grand less. At $13,590 it is a much more marketable commodity too. Guess too many people really didn't quite know who Moto Morini were.
The company started out in 1937 and soon became involved in GP racing. In the seventies they developed their first V-twins. Things didn't go well in the 80s and the firm was sold to Cagiva which let it slide.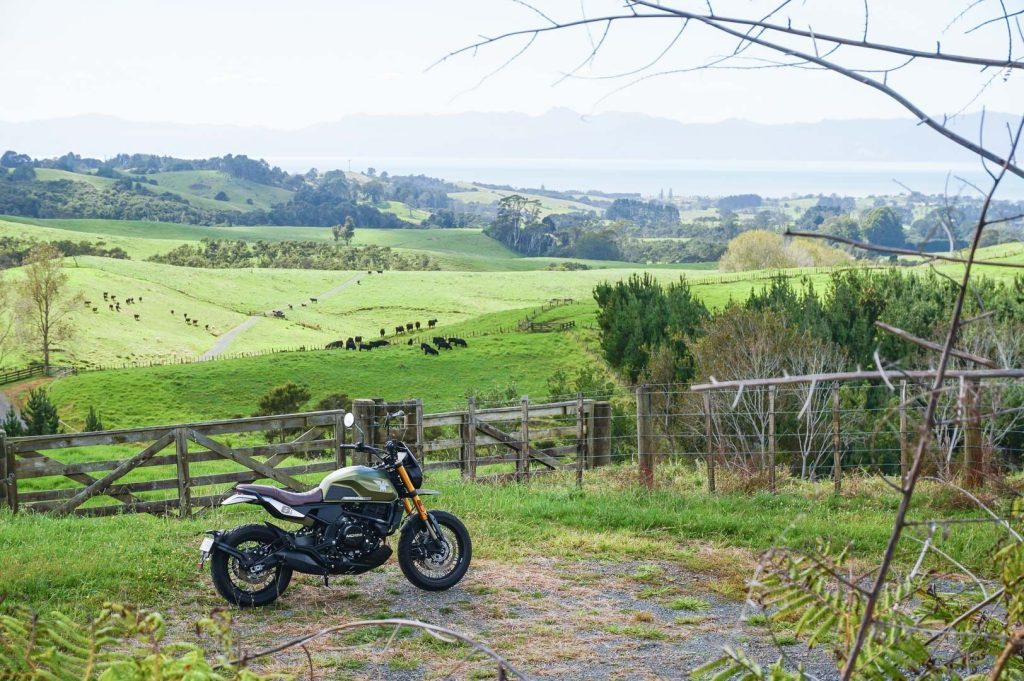 The name was revived in the early 2000s, with the bonkers 1200 Corsaro V-Twin but the firm struggled and in 2018 Moto Morini was sold to Zhongneng Vehicle Group.
The new concern decided to kick off with middleweight models, the first being the good looking X-Cape 650 off-roader and more recently the Seiemmezzo Street and Scrambler variants, all powered by the LAMS-legal 650cc parallel twin.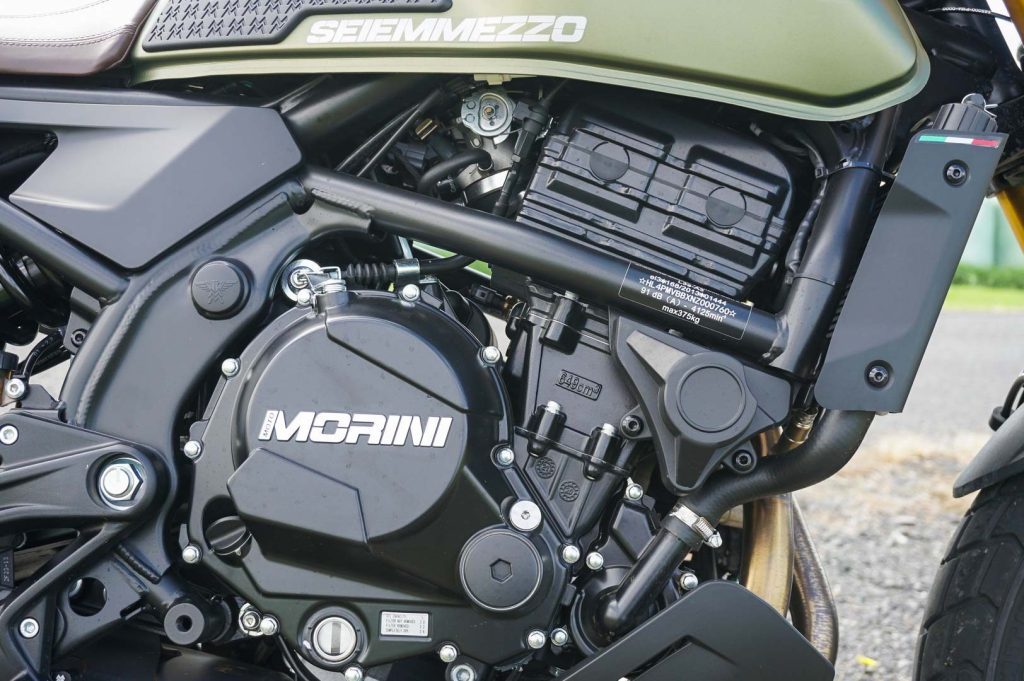 Recently we had an outing on the STR (Street) variant and commented then that the Scrambler might well be the better buy given it looked like it was up for a spot of mudlarking.
It also had a bit more kit as standard, like a fly screen (good for looks, if not stopping flies or weather of any sort), wire rims and dual purpose rubber, adjustable Kayaba suspension with gold coloured forks and slider protection, a brown seat cover to give it that retro-leather look, and a beaky fender, all for an extra $600.
At the world launch, most reckoned that the SCR suspension was a bit plusher than STR. Ours was set up too stiff for my liking.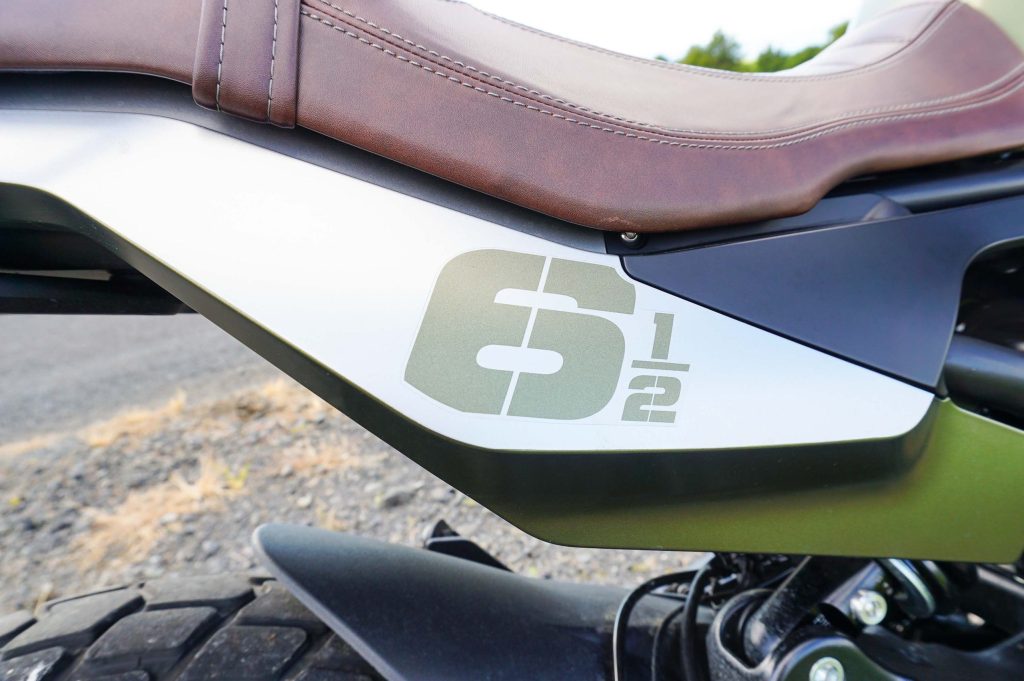 A few clicks less compression at the rear and rebound up front sorted that. Truth be told, there's little between them for comfort.
The SCR has no more suspension travel, despite being the dirt variant, and wheel sizes are the same as well. It is therefore a cosmetic variant.
Probably the least good thing about this is its seat which is lacking in padding where your sit bones rest. But it's fine for an hour on the go, perhaps because the riding position is so natural, the bar width and height just right, the hip and knee flex easy.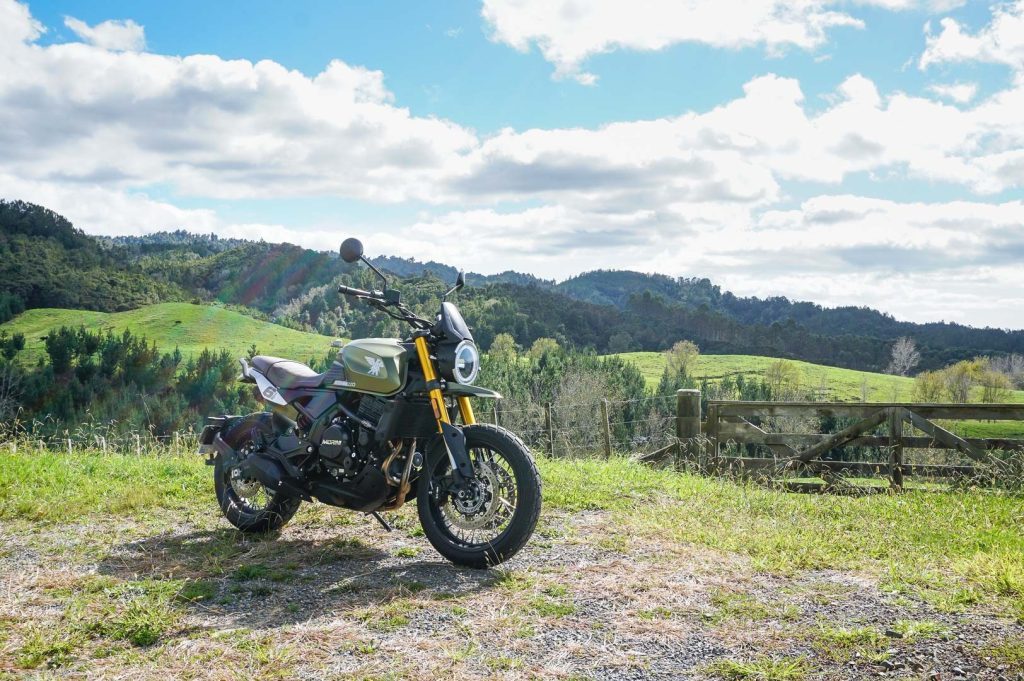 There's not even much in the way of vibes, though the mirrors aren't that useful over 100km/h. Pity because the view is largely of what's behind, where mirrors often show just arms and elbows.
Back in the noughties, budget middleweights really were just that but then the Chinese entered the market. A decade ago the ride, handling and braking of budget bikes left something to be desired.
Nowadays things are different. Both these SMZ 650s have Brembos, not radial mount but with a pair of discs and they genuinely do the business.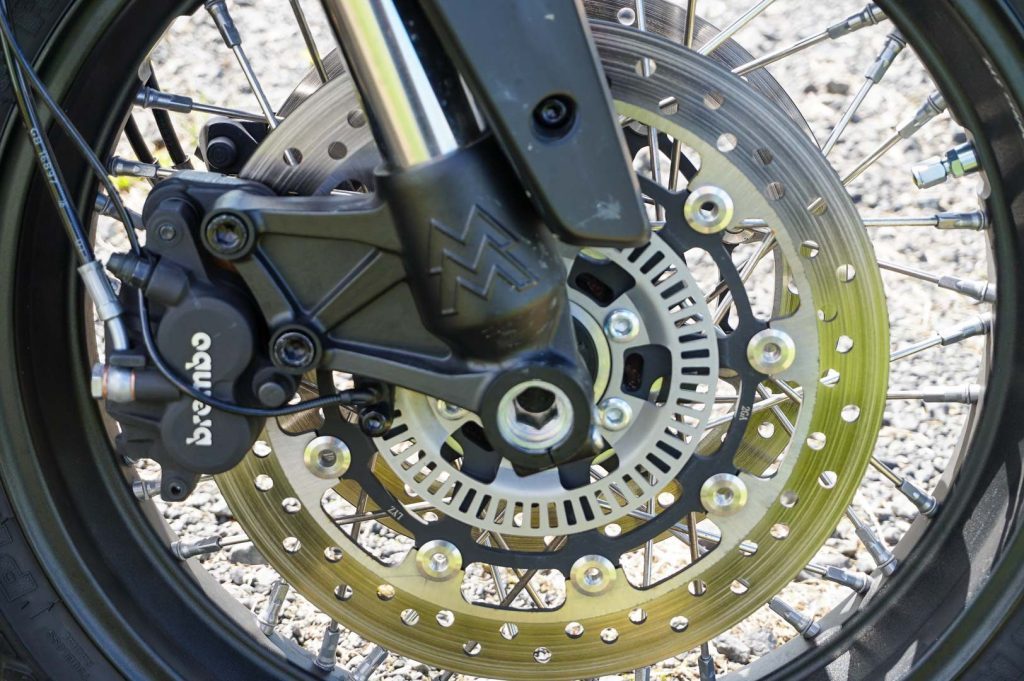 Stoppies with the STR were slightly better because of its street-oriented rubber but even just using the front brake alone this hauls up well in general use, while the rear is equally adept.
And adjustable dogleg levers you don't expect on something like this either. It's the same with suspension; this uses good quality adjustable Kayaba gear front and rear.
The engine is a proven unit supplied by CF Moto, and with 45kW and 54Nm it not only imbues the bike with acceptable performance but is also learner legal.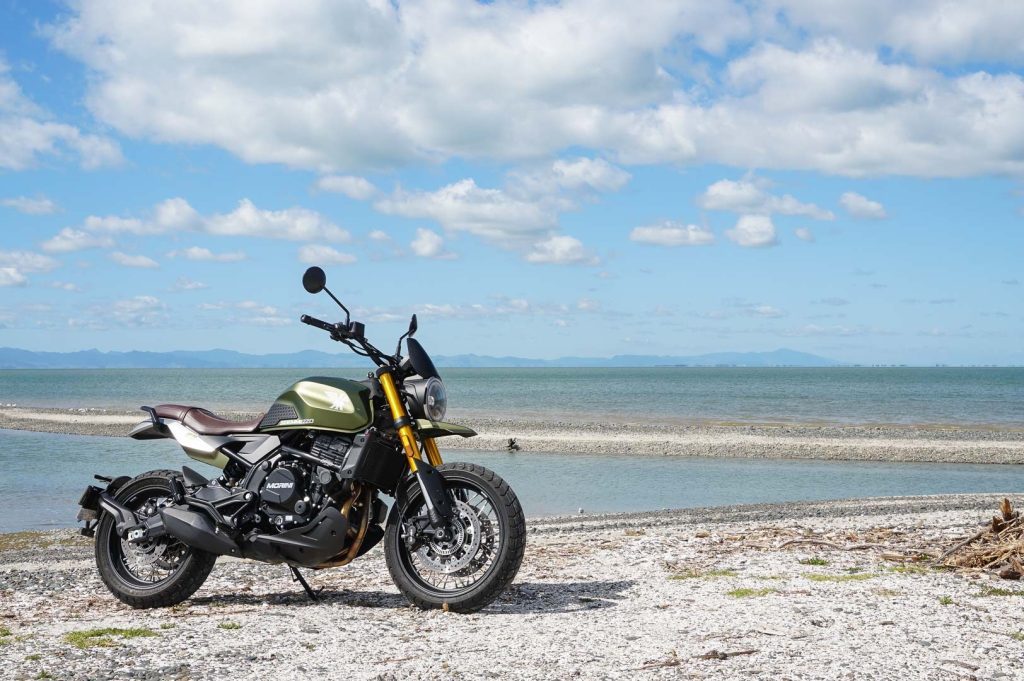 About the only clue this is a LAMS bike is that the eagerness to rev wanes over the last 1000rpm but it gets to the legal limit in under 4.5sec.
The motor has a decent spread of torque too, pulling gently from 2000rpm, 50km/h in top, and with more enthusiasm from 2500rpm.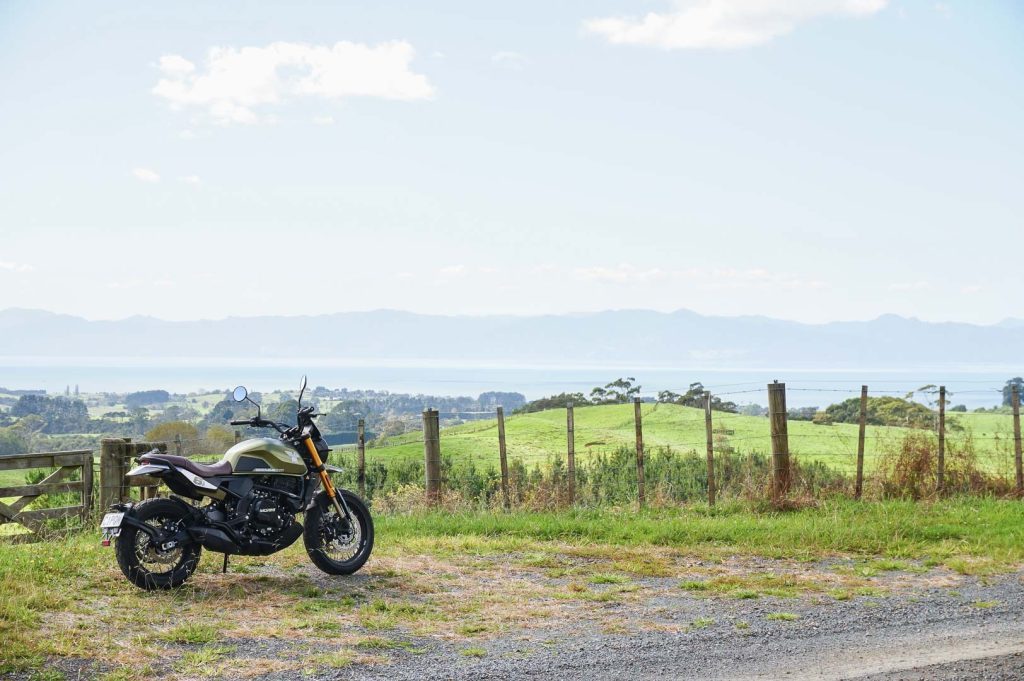 Further upticks are apparent at 3500 and 4500rpm, the latter corresponding to 100 in sixth gear. So there's no need to rev this out all the time in everyday use.
Other bits? Instruments are reasonably clear, except when the sun is directly behind you. Items like gear indicator, fuel gauge and distance to empty are all handy. There are no ride modes or TC.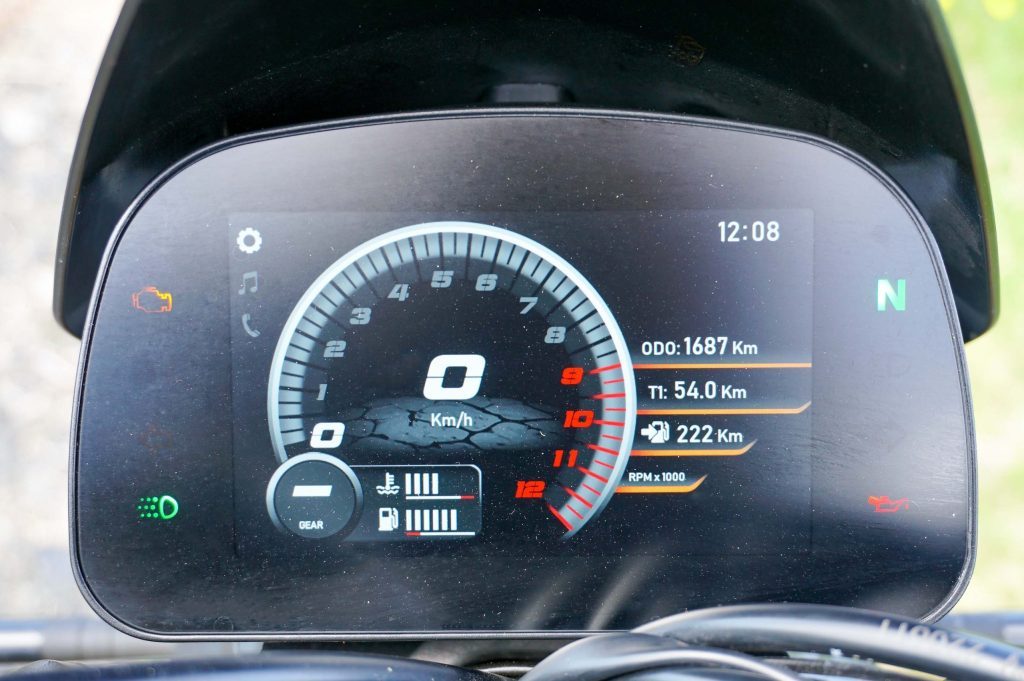 Styling is sweet too, Italian, shapely, without too much in the way of superfluous fluff. And where we had a minor gearbox issue with the STR that slowly faded, this was a smooth shifter throughout.
Perhaps the best bit is how easily this flows down the road. Helping is an acceptable kerb weight of 210kg. The Pirelli tyres seem to hang tough so you can get a decent lean on too.
With the recent price reduction, this makes it even better buying. Learners wanting something different from the Japanese budget offerings might well find Moto Morini product to their liking.
Model
Moto Morini Seiemmezzo 650 SCR
Price
$13,590
Engine
649cc, liquid-cooled,
fuel injected, IL2
Power/Torque
45kW/54Nm
Transmission
6-speed, chain final drive
0-100km/h
4.29sec
80-120km/h
3.03sec (86.68m)
100-0km/h
39.81m
Safety systems
ABS
Seat height
810mm
Weight
214kg