It's hard to believe that Mazda's CX-5 celebrates its 10th birthday this year. Like a good wine (so I'm told), the CX-5 has gotten better with age. Is it still the benchmark medium SUV?
The CX-5 has been a favourite both amongst the motoring media and buyers since its introduction ten years ago. Some of that has to do with this Mazda being a bit different from other high-riders for the masses; the CX-5 is still a decent drive. A decade on, that hasn't changed.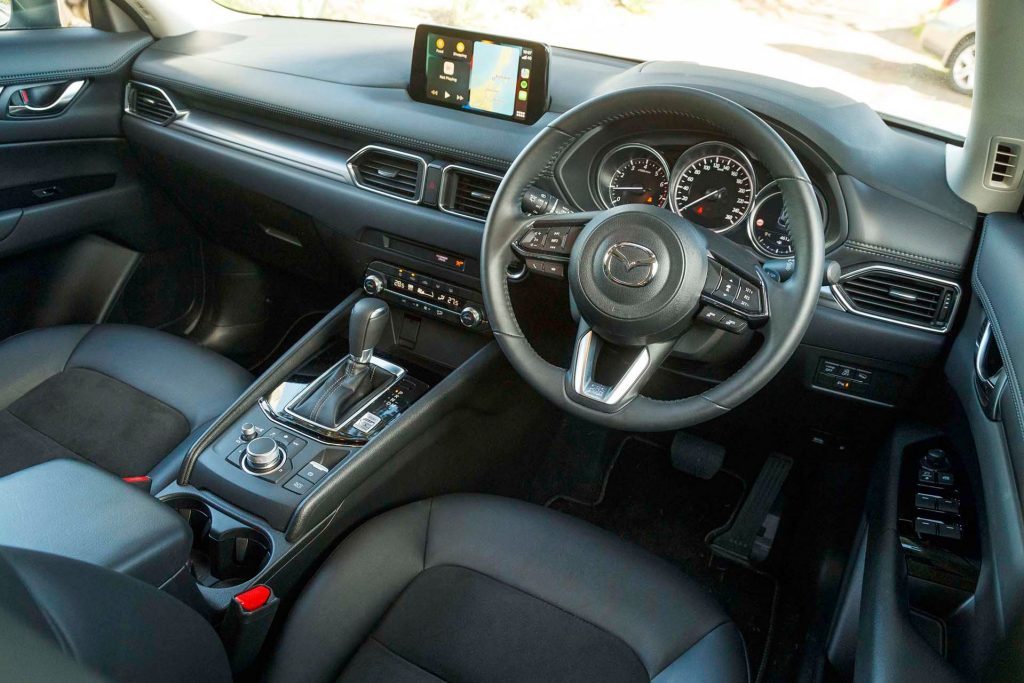 After myriad updates and facelifts the CX-5 still manages to look modern and smart. Heck, even the original CX-5 still looks great. Kudos to Kodo design. The fact that Mazda has shifted over 3.5million units globally means they must be doing something right.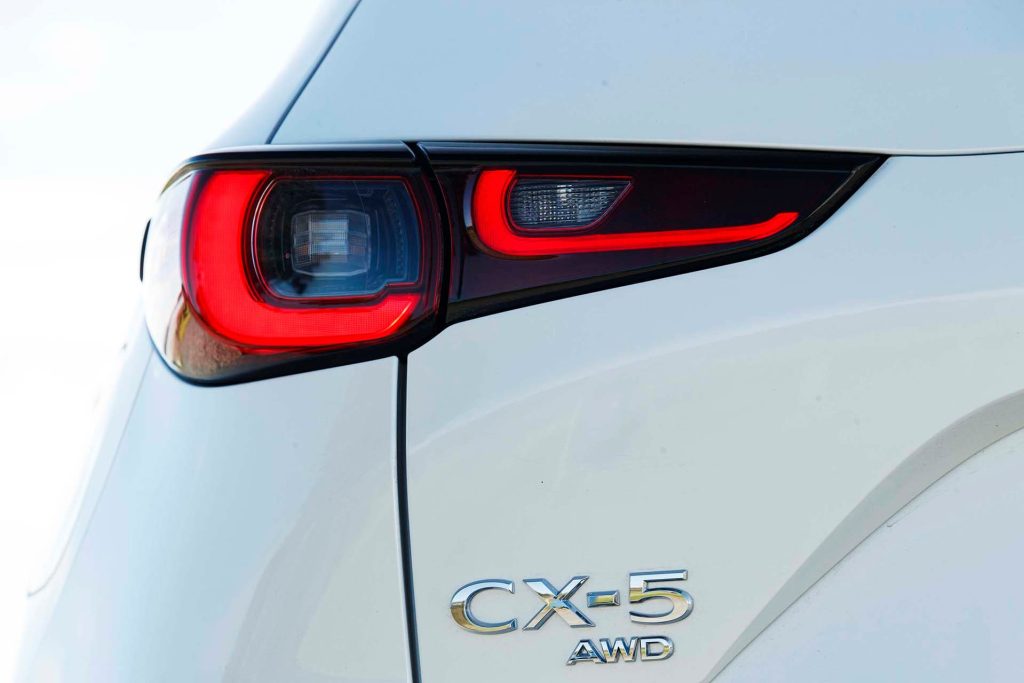 The most recent update dotted down this year. We've driven it in Activ and SP25T guises, and now it's the turn of the entry-level AWD GSX. Priced at $48,390, this is Mazda NZ's most popular variant of its top-selling model.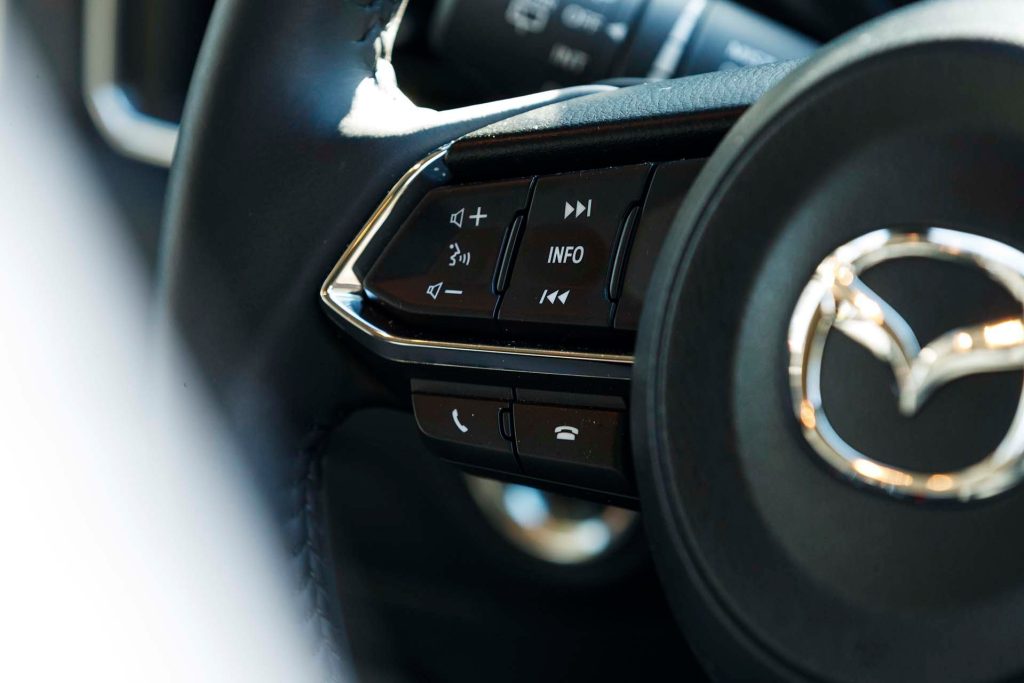 This isn't particularly glitzy but it has everything you want (like stop and go active cruise) and nothing you don't (like a slow-moving auto tailgate). It also comes loaded with safety features which hopefully you'll never need. For those who hate being told what to do, note that once the lane keeping has been switched off it stays off.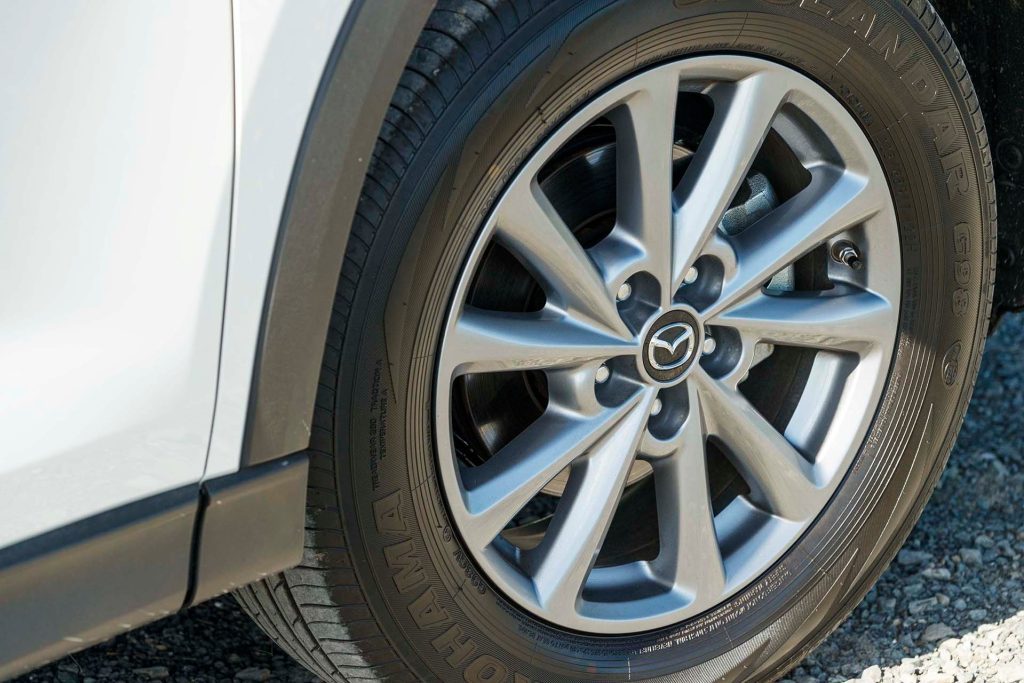 The cabin has quality finishings throughout. The seats, which are trimmed in artificial suede and leather, are comfortable and supportive. Back seat dwellers fare well with generous head and leg room. There's Isofix too. Boot space is decent while the addition of a deep liner to help keep the detritus associated with family life from infiltrating every nook and cranny is a nice touch.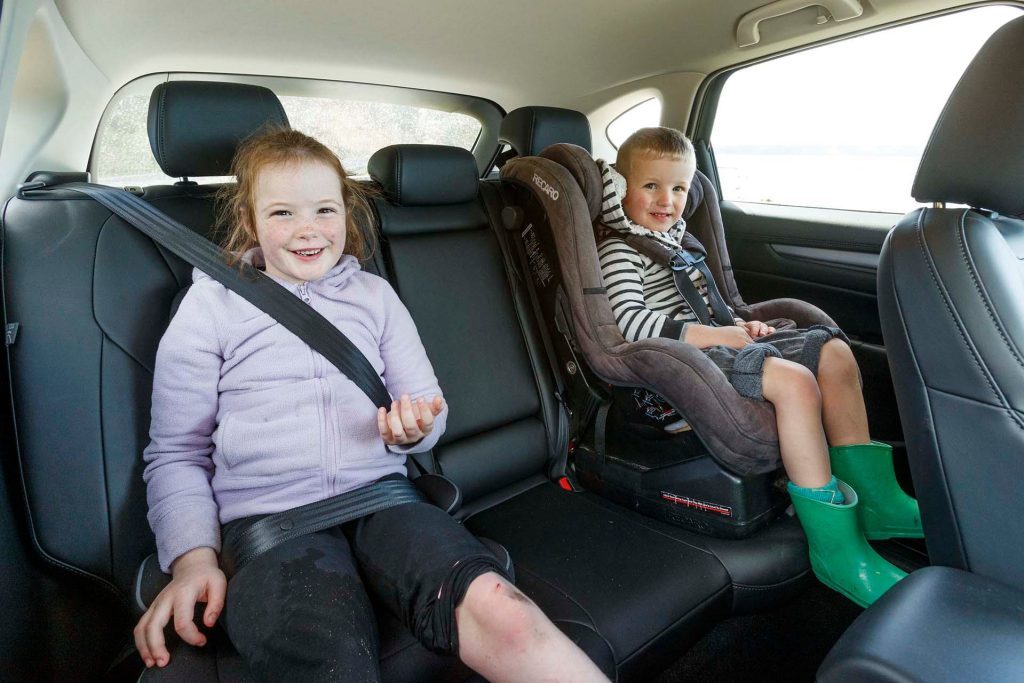 Some may find the lack of a touchscreen a little quaint in 2022 but we've never had an issue with Mazda's infotainment. The screen isn't as big and vibrant as some found in the competition but that makes it less distracting. It's simple to use and has all the functionality you need, including connectivity for both phone types. There are shortcut buttons to access commonly used functions on the screen while the dual-zone air uses buttons and knobs.
Part way through my time with the GSX I finally contracted the spicy cough (I'm all good now, thanks) so I spent most of my time looking out the window wishing that I could leave isolation and go for a drive. One sunny day temptation got the better of us and we packed the kids into the CX-5 and headed to an empty beach which just so happens to have some interesting roads on the way. Kids get fresh air and dad gets his drive. Win, win.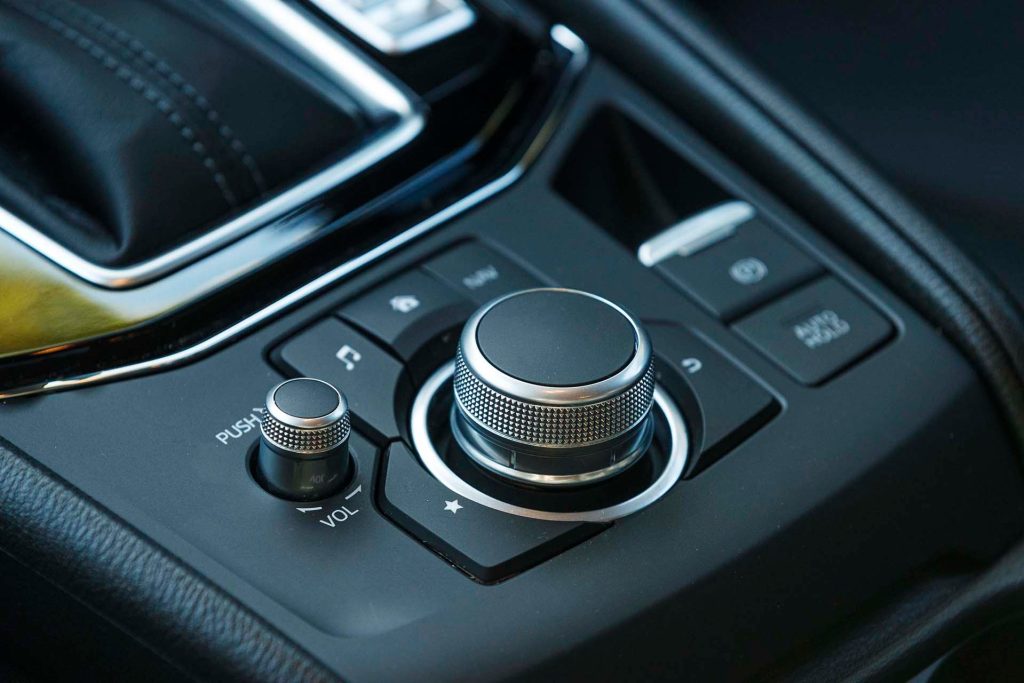 After a few hours of sea air, crab hunting and a slightly sandy picnic, it was time to head home. The smooth ride meant that it didn't take long for the kids to nod off. The GSX rides on 17-inch rims with chunky sidewalls which helps to banish bad vibes from the cabin. The wheels aren't as sexy as the 19s found on the other models but the pay-off is a better ride. Geolander rubber of the dual purpose variety makes it ideal for adventures like exploring that remote beach at the end of a rutted gravel road or simply mounting kerbs outside the school. As an aside, how about a more off-road oriented CX-5 for adventurous folks? The Safari style is oh-so-hot right now with companies like Lamborghini even getting in on the gravel-bashing action with its upcoming Huracan Sterrato. The rugged-looking CX-50 which seemingly fits the bill is sadly a US-only model at present.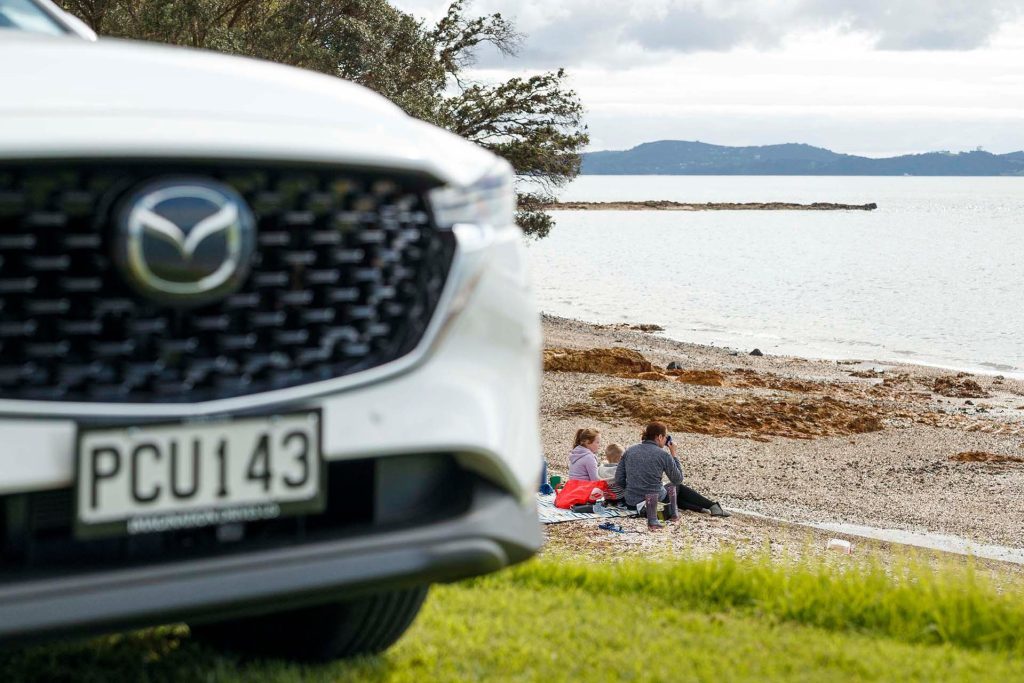 As we alluded to earlier, it's the experience behind the wheel that sets the CX-5 apart from the rest. With a well sorted chassis the CX-5 laps up just about everything you can throw at it. It does occasionally get flustered by bigger bumps when driving at pace but on the whole the ride/handling mix is top notch. The steering is weighty but feelsome and the handling is confidence inspiring. It certainly doesn't embarrass itself when pointed at a twisty road but expect some understeer should you press on. Performance is palpably perkier in Sport mode, the throttle more responsive. We found it did tend to hold onto gears a little too long at times but there's paddles should you wish to, er, give it a paddling. On the whole, the gearbox does a stellar job when left to its own devices. The engine sounds a little bit interesting, more so when pushed but the growl can be intrusive when cold.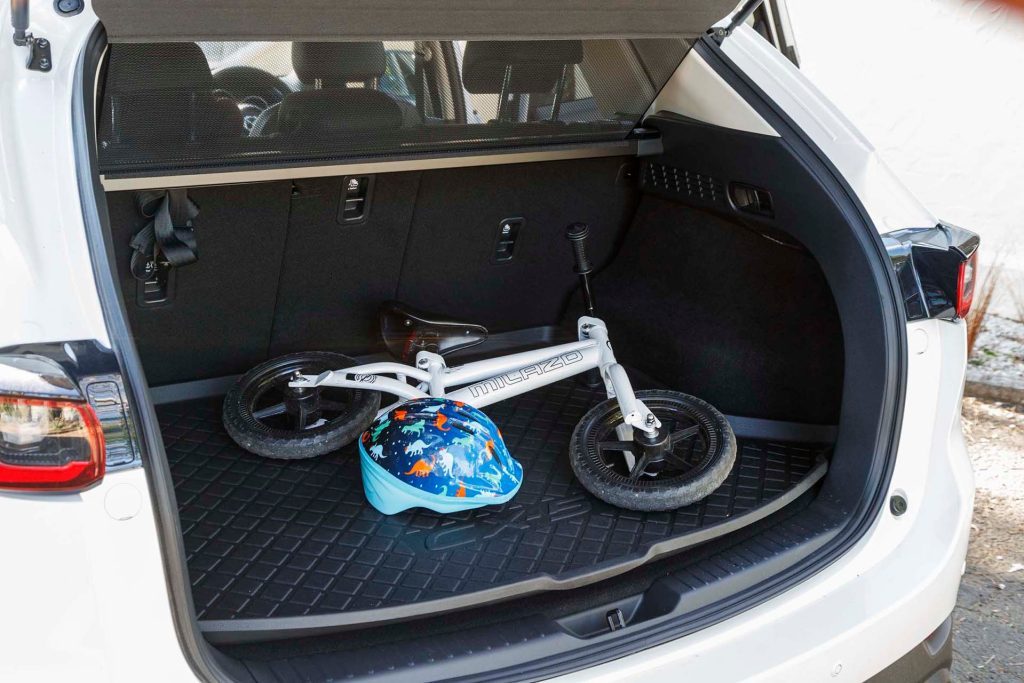 After a strop in the countryside fuel consumption was into the low tens but for the majority of our test with kids and crud on board, mid-nines was the norm. Mazda claims 8.2L/100km overall (opt for a 2WD GSX and it drops to 7.7). Expect to get over 500kms on a tank of 91 unleaded petrol.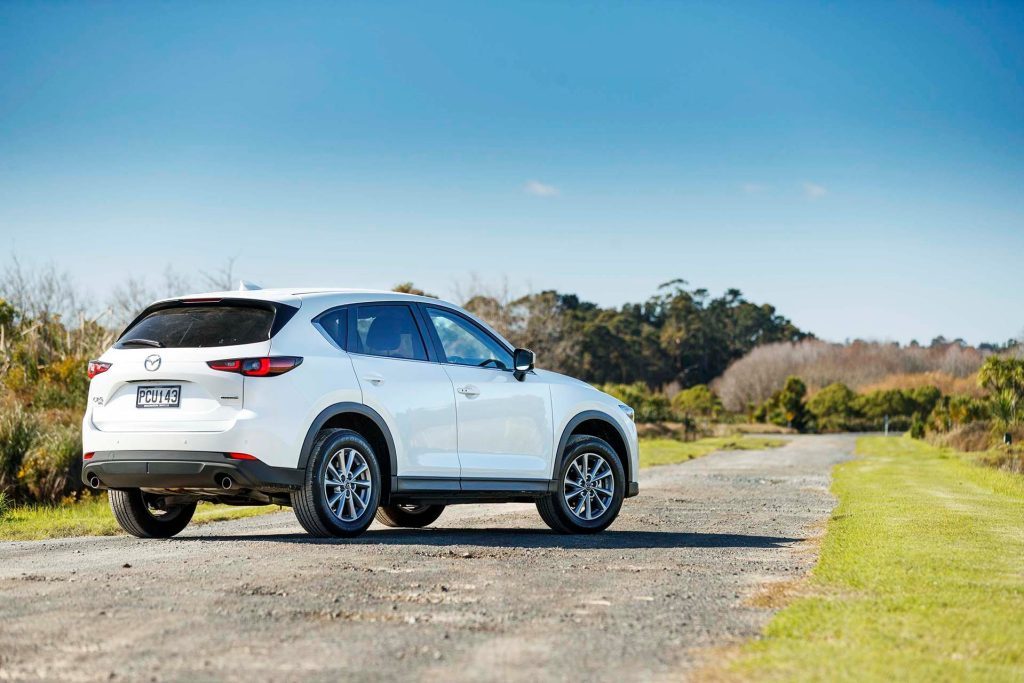 There are nine colours to choose from (seven at no additional cost) and while the pearly white of our tester looks sharp, we'd opt for the tasty Soul Red Crystal for an extra $300. 
Making this package even more appealing is the inclusion of three-years of servicing and a five-year unlimited-kilometre warranty and roadside assistance.  
| | |
| --- | --- |
| Model | Mazda CX-5 GSX AWD |
| Price | $48,390 |
| Clean Car Discount | Neutral $0 |
| Engine | 2488cc, IL4, DI |
| Power/Torque | 140kW/252Nm |
| Drivetrain | 6-speed auto, AWD |
| Fuel Use | 8.2L/100km |
| C02 Output | 191g/km |
| 0-100km/h | 8.9sec |
| Weight | 1659kg (claimed) |