To say Mazda's SUV line-up is comprehensive is a bit of an understatement. The Japanese manufacturer currently offers six SUVs locally, ranging from the plug-in MX-30 to the three-row CX-8 and CX-9.
But there's a gap in the marque's SUV line-up in that none of its models is angled at the adventure off-road market. It was briefly thought that the brand could release an equivalent to the Isuzu MU-X (given that they share the platform) but this was quickly mooted. Evidently, the marque has decided to do the off-road thing by itself.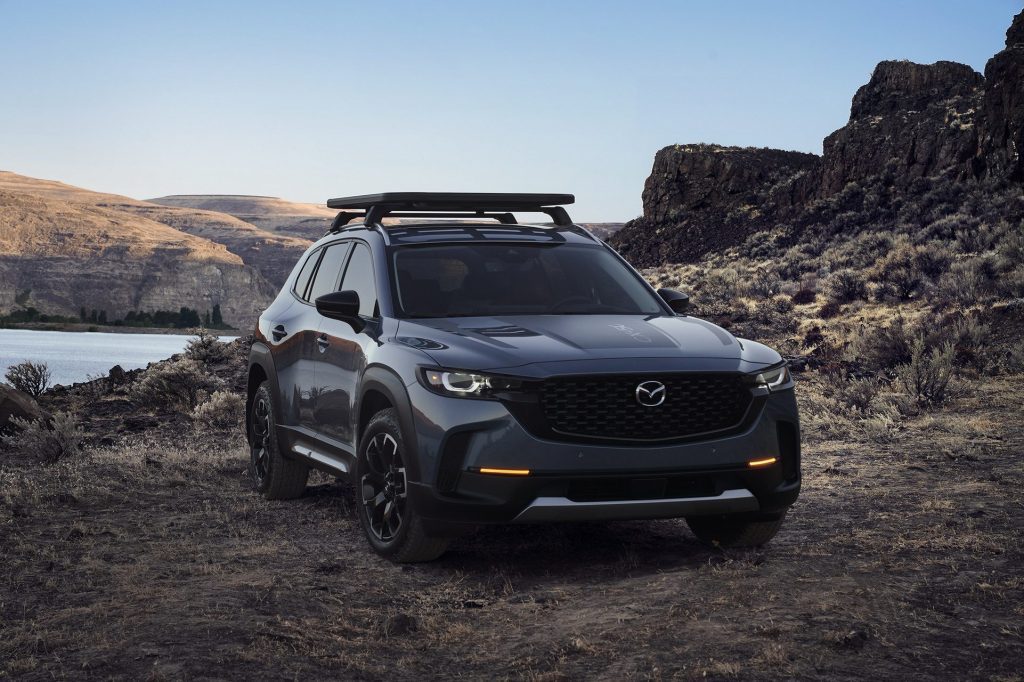 Overnight Mazda unveiled the new CX-50; a sleeker, more rugged looking, and more capable version of the similarly sized popular CX-5. It certainly looks the part, too, with its large extended arches, piano black detailing (including a neat looking headlight bezel), and rounded tailgate.
The interior is a treat, too, continuing Mazda's push to be perceived as an option for premium buyers. The minimalist layout looks great, and offers a potential window into what other future Mazda SUVs may look like on the inside.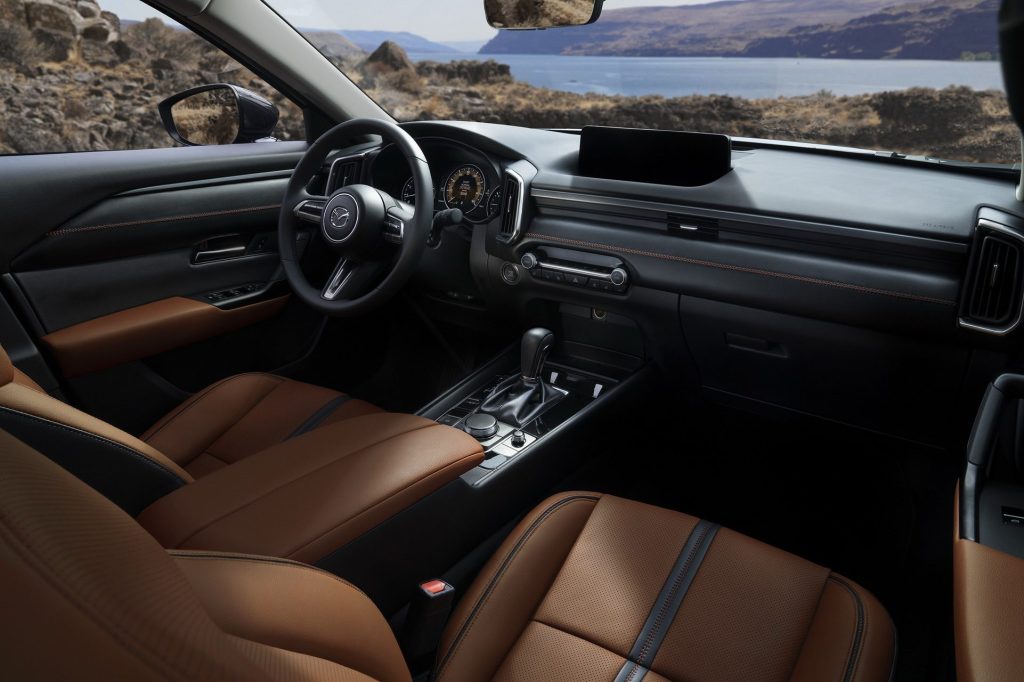 The CX-50 aims to be all things to all people with little compromise. In being based on a monocoque platform, it goes against the body-on-frame grain. Mazda says it's designed the model to be refined on any surface, whether that's tarmac or gravel.
All models come with i-Activ all-wheel drive and a jacked-up ride height. Mazda has made the platform stronger for the CX-50, too, with bolstered B-pillars and roof rails. It comes with an off-road mode and, going by the pictures, chunkier rubber than your standard Mazda SUV fare.
On the flipside, the CX-50 doesn't get any individual surface drive modes like most other off-road-orientated vehicles. No sand, rock, mud, or snow modes to be seen here. Mazda claims this is because often a surface can rapidly change from one thing to another.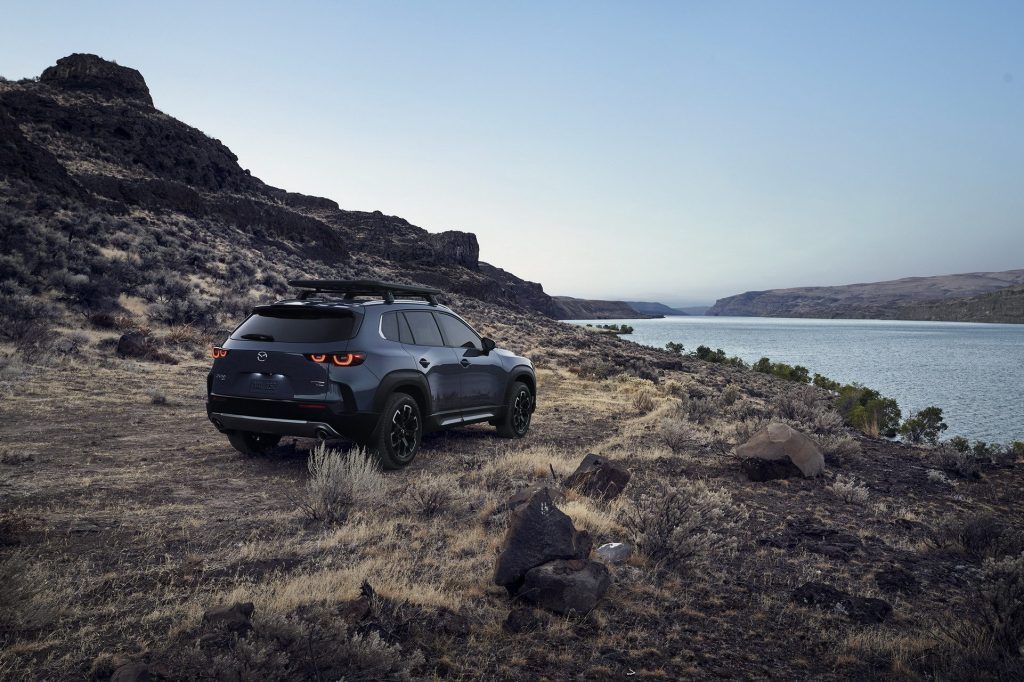 Mazda North America manager of vehicle dynamics Dave Coleman believes that the simpler one-stop off-road mode is the way to go. During his research, he found that most big outdoor journeys span huge distances of paved road, with just 10 to 20 miles of gravel at the end. On this logic, Coleman argues that it's not worth tuning a rugged off-roader in a way that would compromise its on-road abilities.
"So compromising all of that on-road driving, just for a little bit of improvement off-road doesn't make a whole lot of sense. Especially if you're Mazda, with our expertise on-road. So we resolved to get the best off-road performance that we could without making any compromises in the on-road driving," he said.
"Mi-Drive modes are designed to give the same driving dynamics in different situations where the conditions are so different that we have to have different tuning to accomplish the same thing."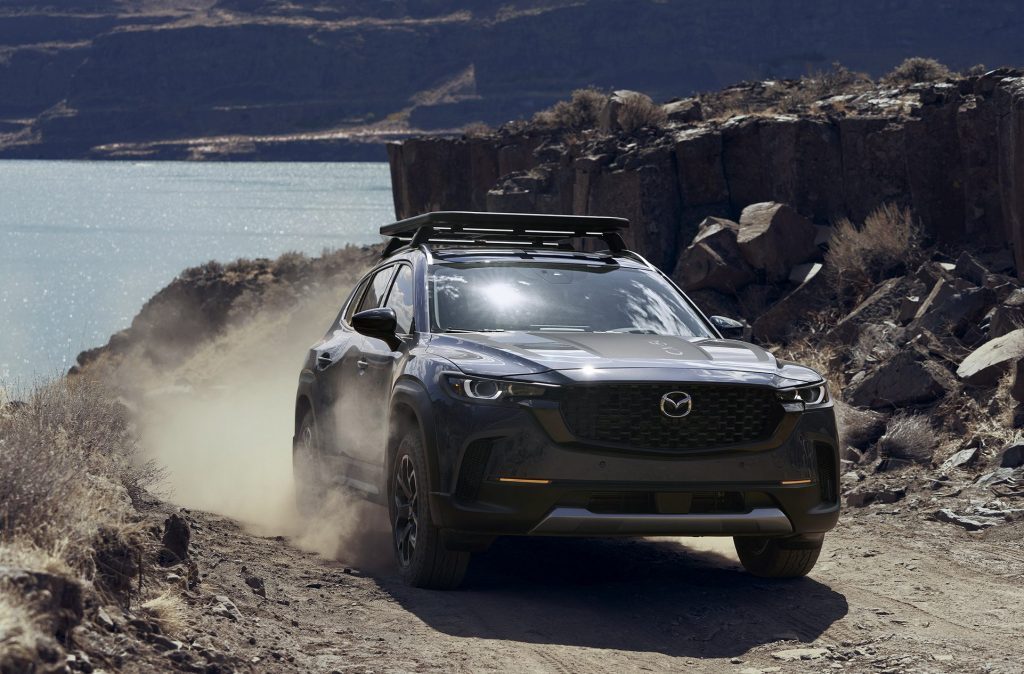 Under the bonnet sits Mazda's familiar 2.5-litre petrol four, in both naturally aspirated and turbocharged trim. Mazda hasn't detailed power outputs just yet, but they're expected to be similar to those featured in the CX-5's 2.5-litre applications; the N/A making 139kW/252Nm and the turbo making 186kW/434Nm.
Mazda claims to be adding a hybrid model to the CX-50's engine line-up soon enough. This is no surprise, given the manufacturer's electrification targets.
So, will the CX-50 come to New Zealand? Sadly, no. Earlier this year Mazda's local arm announced we would be getting a raft of new SUVs in the coming years, namely the CX-60, CX-70, CX-80, and CX-90 (none of which have been revealed yet). The only one specifically omitted from the list was the CX-50. 
Perhaps one or two of the unrevealed bunch will follow the same off-road template?