We spent some extended time with the Haval Jolion last month, and some of that was spent defending its worth to people more used to established nameplates.
It seems that Haval is a bit of an unknown here, at least among non-car folk. And best not to mention it comes from the Great Wall empire, as most are able to remember the ratty old utes they sold here for a time that were bad news. But things have changed swiftly in that department, the new Cannon being a good thing. And Haval's SUV offerings have greatly improved in a short time too.
While this Jolion doesn't directly replace the H2, it is similarly priced, and a far superior machine. You can't argue with the price asked when you inspect what is on offer, the specification sheet being lengthy. We won't bore you with the list, but a head-up display, a full glass roof, a 360-degree camera, wireless charge pad and twin digital displays are impressive features for a vehicle costing $32,990. Yet the base model at $26,990 isn't a stripper with alloys, seven air bags, active cruise and a 10-inch screen all featuring. Haval also has a big five-year/150,000km transferable warranty to add to the list of desirables.
Some ask whether all the stuff is actually any good. The surround view camera certainly is, the equal with some of what the premium brands offer. The active cruise works as intended and the safety minders are only mildly annoying when on the motorway (the lane keeping and tailgating warning we are referring to here). There is no sat nav, but CarPlay and Android Auto are a feature. We wish we had a phone with wireless charging capability. The touchscreen is large, and responds quickly to inputs, though some of the buttons are weirdly small, or positioned over to the left, a stretch from the driver's seat. The rotary gear selector looks flash, although we are still warming to its operation; we keep finding neutral instead of reverse. The kids like the glass roof, but the constant pestering to cruise along with it open is tiresome.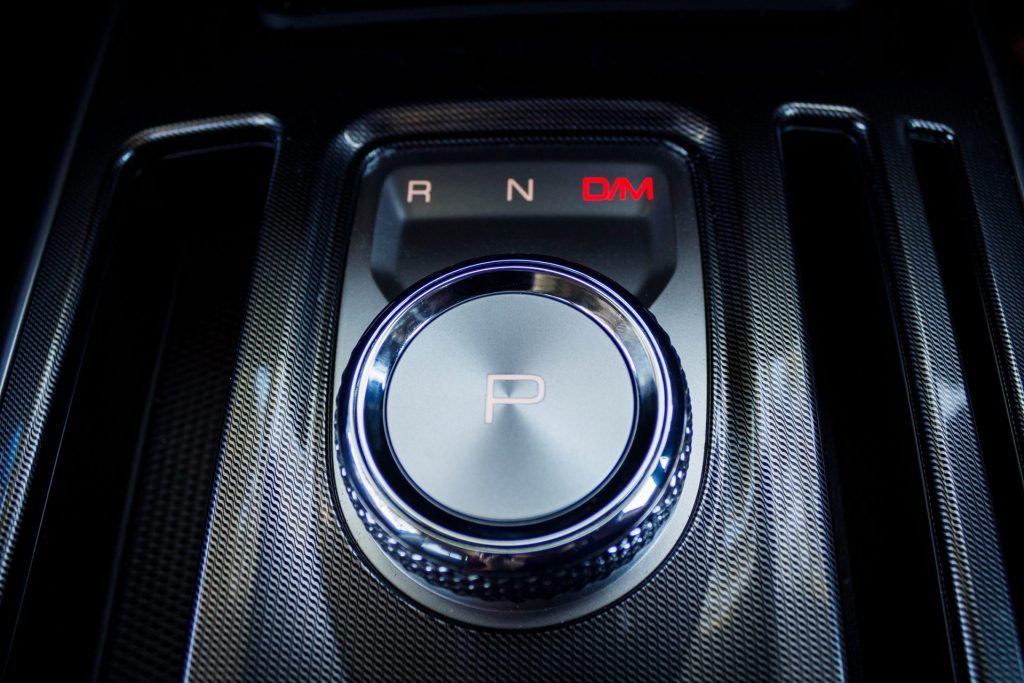 Others ask what it's like to drive. After rolling around in the big Navara for a month, the Jolion feels more right sized for city life. The only real concern is fuel use, the trip computer registering an average of 11L/100km. We can probably blame a succession of shorter than average trips over the month for that. Life hasn't been exactly normal in the big smoke during the endless days of travel restrictions. But consumption still does seem excessive for a small SUV. We'll have to check those figures the old fashioned way when we make our way through a tank of juice next month to see if something might be astray with the gauge.
The 1.5 turbo doesn't need to work hard to get you about. There's a handy 220Nm of torque on line at 2000rpm, and genuine turbo lag isn't a problem. However, the gearbox insists on holding a taller than ideal ratio to haul you away again, and the pull below 1500rpm isn't as stout as it is above 2000rpm. The transmission is one that likes to change up early, especially from first to second, making it feel meeker than it is. But give it the jandal and it responds. There is a Sport mode, but it takes too many taps on the touchscreen to initiate. Using the paddles is an easier solution for the times when you're in a rush and need to kick the trans along.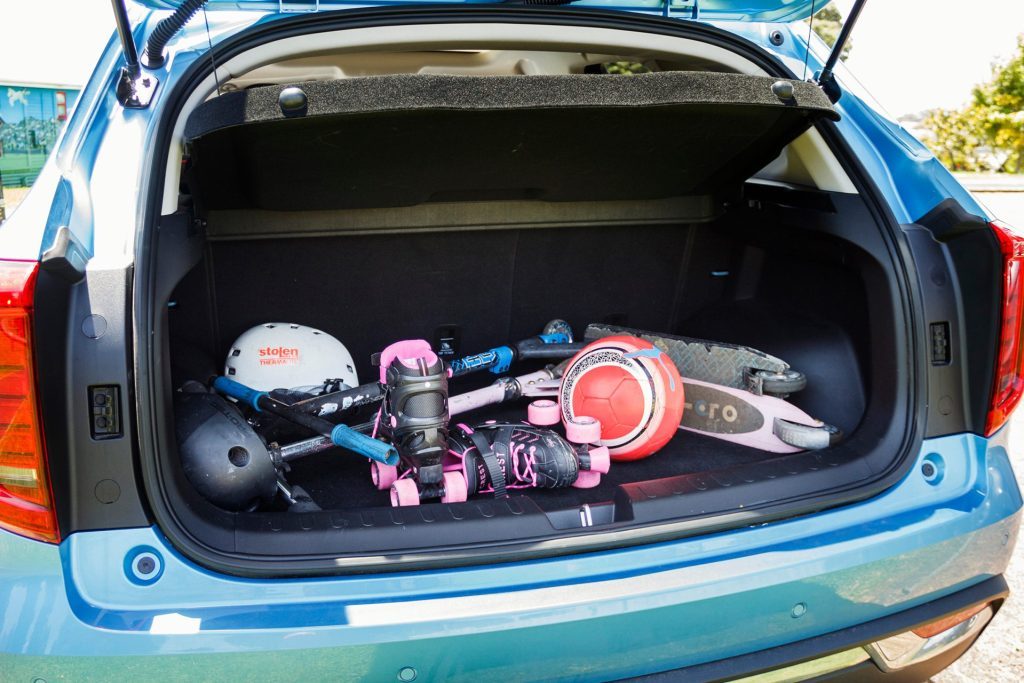 There's otherwise nothing much wrong with the way this drives day-to-day, the ride is pleasant, not overly firm or too rolly and the tyres have enough of a sidewall to fend off brushes with the curb stones. The steering assistance is well tuned, easy in town and without any weird self-centring nonsense. A little more steering column adjustability might help some find a better driving position, though our frame didn't complain.
The Jolion is an in-between size. You'd probably call it a compact SUV, but it's larger than most in the genre, and reminds of the old Kia Sportage for size. Kids get good room in the rear without too much fighting when the three of them are back there. The flat floor helps so everyone has enough personal space when things get fractious. Its boot too has proven large enough for 95 per cent of tasks, swallowing the increasingly expensive weekly shop-up – the grocery barons keen on maintaining those super profits while they can – and all the gear for family day trips. We'd be struggling to fit everything in on a trip away but then we are still imprisoned by the city boundary, so it's suiting us well at this point.
| | |
| --- | --- |
| Model | Haval Jolion Ultra |
| Price | $32,990 |
| Engine | 1491cc, IL4, T |
| Power | 110kW/220Nm |
| Drivetrain | 7-speed twin clutch, FWD |
| Fuel Use | 8.1L/100km |