The original Mini lasted 41 years in production, a statement to its enduring design and innovation. We take a look at one of the last ones.
The Mini is one of motoring's most recognisable icons. Even our three-year-old can spot an old Mini from a mile away. Perhaps harder to determine from a distance at least are the last of the Minis, the Mk VI and VII that retain that classic shape, and most of the original mechanicals too, but were produced right up to the turn of the century.
The Rover Mini was the last of them, the end coming on October 4, 2000 after a production run spanning 41 years. The last of the classic Minis was updated with multipoint fuel injection, even a driver's side airbag and side impact beams, but eventually emissions and frontal impact standards caught up with the Mini after some 5,387,862 were made. It first went on sale in August 1959. They demolished the old Mini factory, they being the Germans, to build the new plant where all the new BMW Minis are now produced.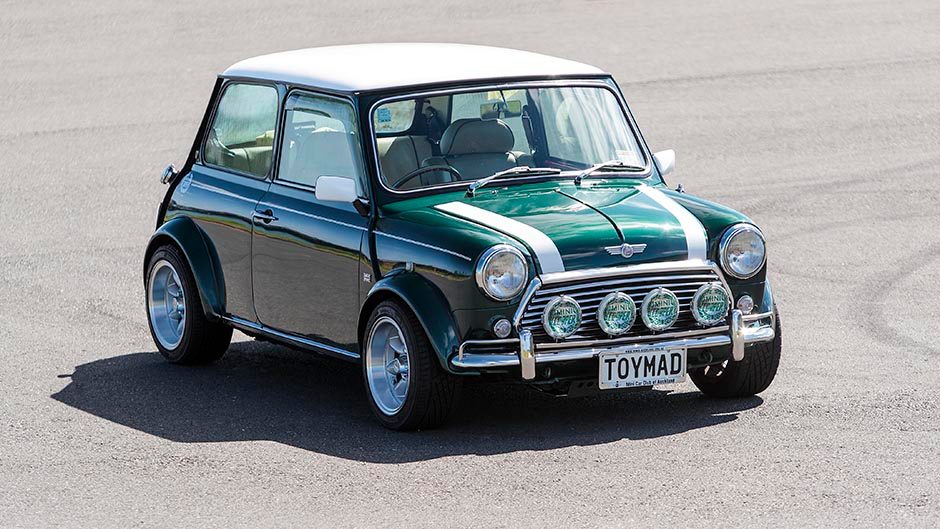 This 1996 Cooper is owned by Rex Coubray, a definite Mini man. Many of these Rover Minis were sold new in Japan, and that's where this one originated. "It's the same body and basic running gear as the original but with electronic ignition and fuel injection, they are the two things that really improve them," Coubray reckons. The 1275cc unit is directly related to the original A series, with its overhead valve design and eight-valve head but with single point fuel injection. It makes 46kW at a near deafening 5500rpm and there's 95Nm of torque at 3000rpm. Like the '59 original, output goes to the front wheels via a four-speed manual gearbox.
This model however has power-assisted disc brakes on the front, a straight-through stainless exhaust, 'huge' 13×7 wheels and the factory-fitted Sportpack flares. To make the big alloys fit, the wheel wells needed to be modified at the plant, and necessitated the fitment of a revised steering rack to make sure the wheels didn't rub against the arches. They look the part, but apparently make the Mini slower overall, the bigger tyres impacting gearing and increasing rolling resistance.
The light bar on the front end with the four spotties Coubray made himself. Inside, the leather trim is all original, though the dashboard has been changed. This was originally a wooden dash but was modified when the air conditioning was removed. The wee Mini is still an hilariously fun car to drive.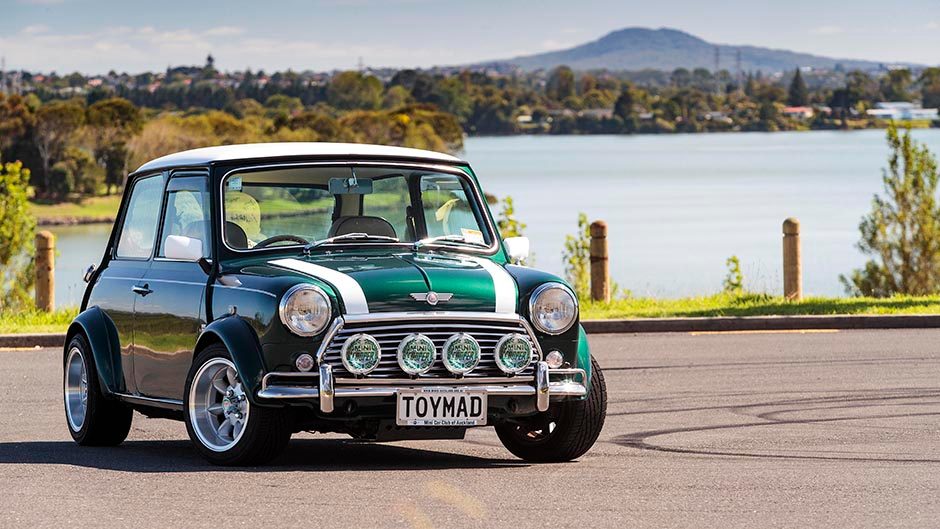 The mechanical din of the engine, the whining gearbox, the sharp throttle response, the vibrations and wind noise are all part of the experience. It enjoys a wide open throttle, the gearbox feels like you're stirring a pot of tar but, with a forceful action, the gears somehow manage to slot sweetly. Somewhat embarrassingly I couldn't quite remember how to find reverse at first, but eventually remembered to pull the lever up and across to the right and down which avoided me pushing.
The driving position is compact and that near horizontal steering wheel is buzzing with action; you can literally feel the tyres interacting with the tarmac. Forty-six kilowatts have never been such a joy, just don't forget your earplugs. We wouldn't put our hands up to tackle a long journey in it, what with bugger all suspension compliance and the endless clamour of the mechanicals, but Coubray is made of sterner stuff. "I've done the Pork Pie run in it, taking it from Kaitaia to Invercargill. We managed to do over 6000km on that trip, and it didn't miss a beat." Speaking of Pork Pie, and those two hats in the back window, one is signed by Kelly Johnson, star of the original movie, and the other signed by the cast of the new movie.
Mini's have been a constant in Coubray's life, he says: "I've probably owned about 30 of them. My second car was a Riley Elf back in 1976 and then I had a couple more Minis after that. I've got a Cooper S that I've had for close to 30 years. I have an 1800 square foot shed in South Auckland and it's full of Mini stuff."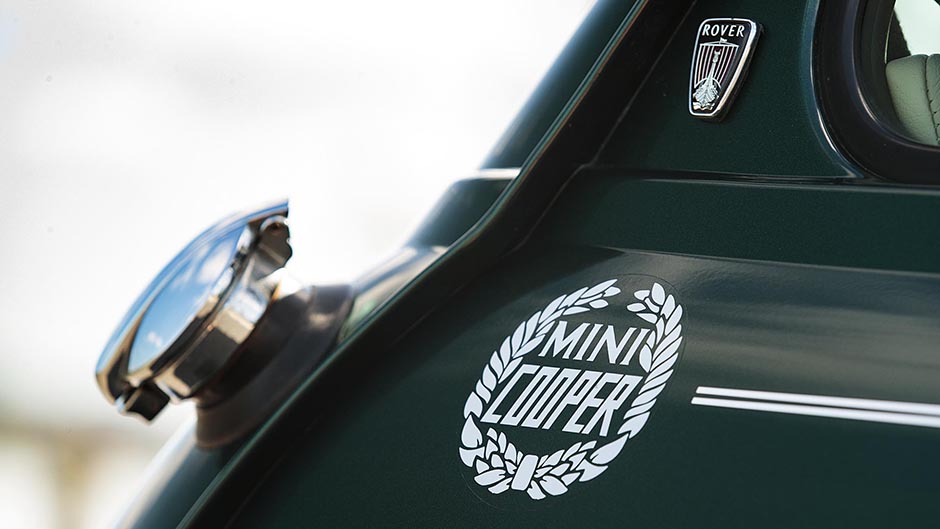 So just how many Mini's does an obsession make? "At the moment I own about ten but I've cut it down a little bit; I've owned a lot more. I had a 1973 van with just 37,000 miles on the clock and sold that recently, as well as a Clubman Traveller that had been sitting in the shed for the past five years." His most recent sale was of a Mini ute. "It was pretty rotten. It needed a new floor and will need to be recomplied, but I got $10,200 for it. So I'm pretty pleased as I've got a couple more of those in the shed."
Among the others are an Aussie Clubman GT, "basically the Australian Clubman version of the Cooper S", a Clubman S, a '76 Clubman Traveller and a Mk 1 that was assembled on December 28 1959 and sold new in New Zealand. "The older ones are getting hard to find now, and going up in value. It's an original car, and is in need of a full restoration but it's all there." There's also a '76 Australian Cooper S, but whether or not that will ever get back on the road is another thing, he says. A few other interesting ones include a Mini van and what he calls a cross-breed Clubman Woodie.
"It was originally a Woodie that got smashed up and they put a Clubman front on it. It's a restoration project that I may never get around to finishing, but it was one of those ones I saw and thought, that's different, I'll have that one."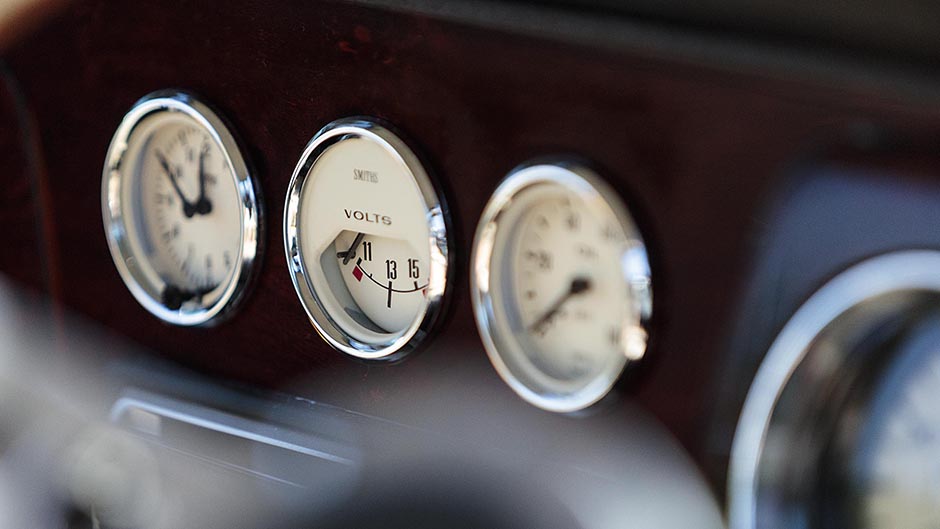 Speaking of different, Coubray also has another small car project on the go in his shed called a Midas. He says it's an all-fibreglass kit car designed in England by a team including Gordon Murray who was working for Brabham at the time, the car being tested in the F1 team's wind tunnel.
"Gordon Murray still owns one. They made 172 of them. Mine's a Midas Gold Mk III, with an all fibreglass monocoque; there's no steel in it. I've got a 1380cc supercharged Mini engine in mine. It's built by Tony Marsh with custom forged pistons, and a BMW Mini supercharger on an old-school Mini engine. I've been making all the manifolds for it. We haven't had it running yet but it should be a fun car with 130bhp and it only weighs 500kg."
Coubray has had this Cooper for about five years and these Rover Minis are starting to crop up here again in more numbers as they are 20 years old and so can now be complied again. They range from about $12,000 up to $20,000 for a car like this one, with all the proper gear like the Sportpack and leather interior. As with any desirable classic, values are rising, especially for any of the really early cars.
Not so long back, what turned out to be the eighth oldest Mini ever registered was found rotting in a shed and the rusting wreck sold for £43,000 at a Bonhams auction. Even the last of the Rover Minis are increasing in value; low mileage Cooper Sport 500s can command £30,000 in the UK. As for the new Mini, Coubray has owned a few, including a Cooper S convertible while his wife drives a Clubman, though he doesn't have good things to say about the latter's PSA-derived engine reliability. Seems they don't make them like they used to.