When Group A took hold of rallying, Subaru bet big on its Legacy sedan, endowing it with turbo tech and all-wheel drive. Along with a famous win in NZ, the Subaru Legacy RS spawned a new breed of Subaru enthusiast.
The term 'evocative', when used in an automotive context, is more likely to be applied to the timeless swoops of Italian design, the thunder of American iron, or the exacting precision of German engineering. It's not usually a term associated with Japanese manufacturers. They have carved a niche delivering dependable transit to the masses but there are pockets of cultish enthusiasm for each brand. In a Kiwi context, it could be debated that Subaru is at the top of that list from an enthusiast perspective.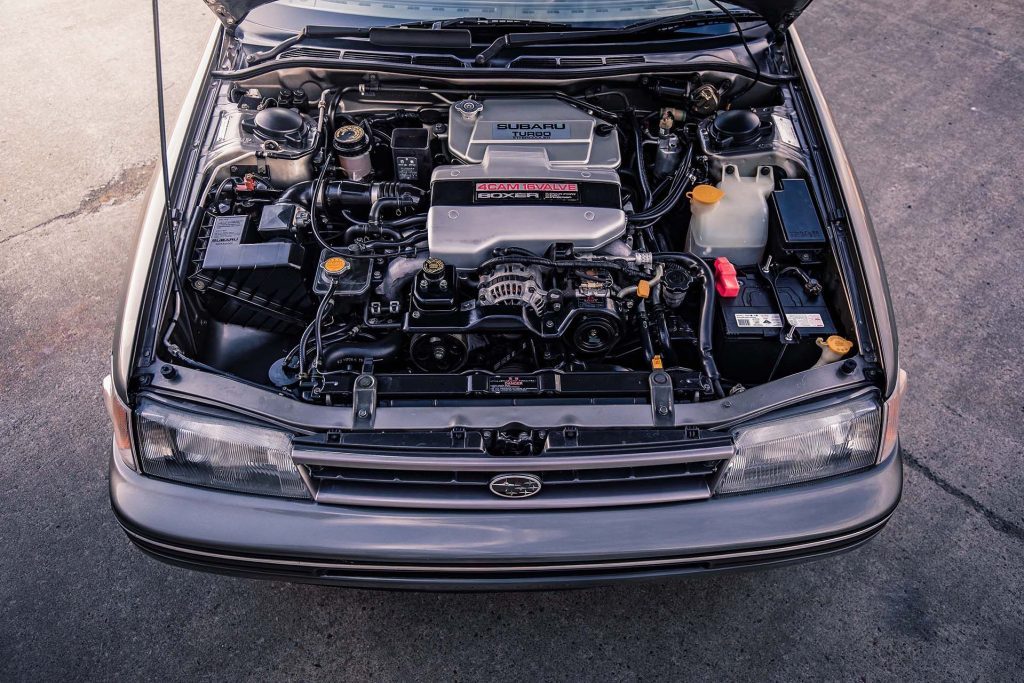 The advent of 4WD in early Leone and Brumby offerings did much to cement Subaru as a vehicle for the adventurous/utilitarian Kiwi buyer, and this off-road capability was the foundation of Subaru's reputation.
Despite gaining credibility for functionality over speed, Subaru made its way onto the rally stages. Here in New Zealand, one Peter "Possum" Bourne would sign up to drive a Group A Subaru in 1983. Compared with the Group 4 RS Escorts dominating the time sheets, the Group A Leone RX wasn't exactly a speed machine. But Bourne managed to take out Group A two years in a row at the Rally of New Zealand, and so the legend was born. The naturally aspirated Leone would be superseded in 1985 by the boxy RX Turbo. With a 1.8-litre horizontally opposed turbo mill coupled to 4WD, it showed promise but its three-year tenure returned a "could try harder" report card.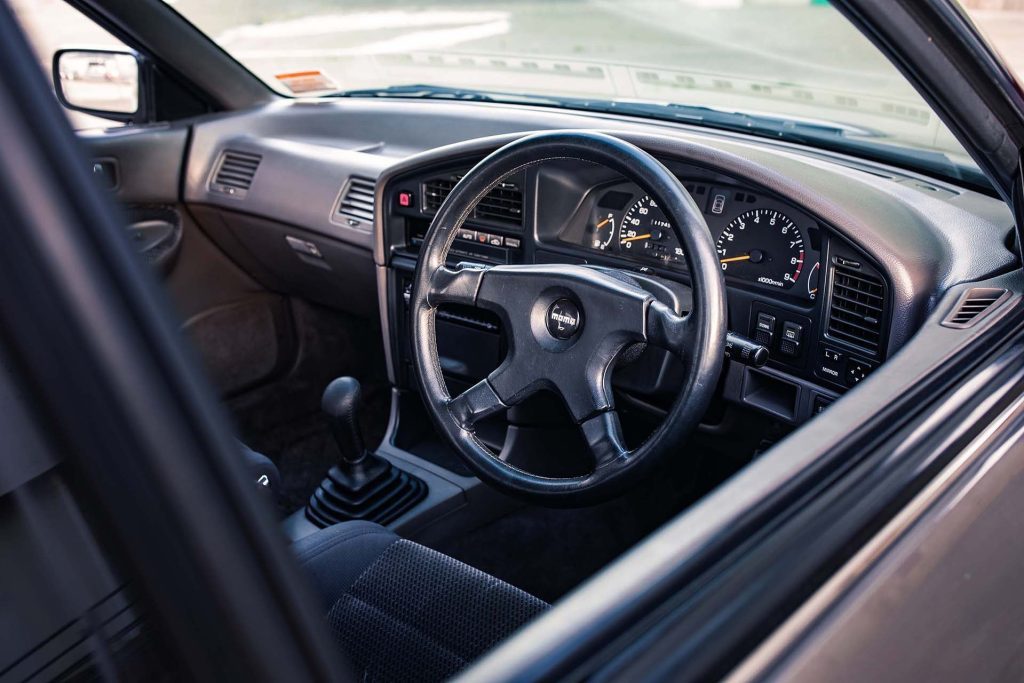 With the dawn of a new decade came a new hope; the Subaru Legacy RS. This would simultaneously establish Subaru as a force in world rallying, and invigorate the imaginations of enthusiasts.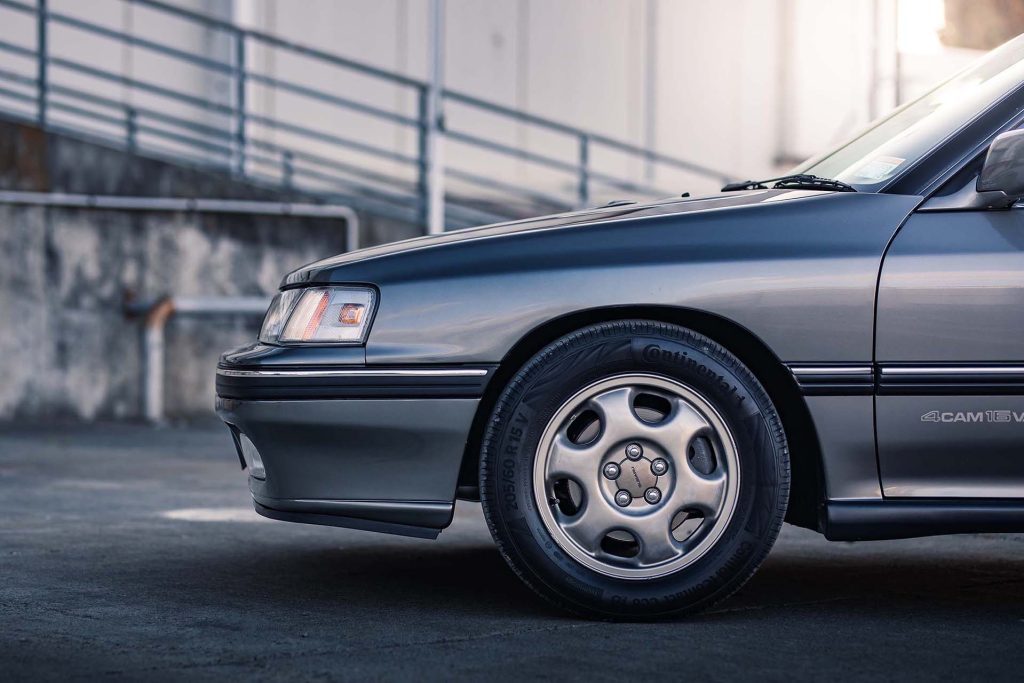 The BC5 Legacy RS was a wedgy, three-box sedan that packed some proper heat within its achingly late-80s styling. The RS featured the ultimate version of the firm's new EJ engine series, a 2.0-litre quad cam unit breathing via a single turbocharger with a reputed 162kW on tap from its closed-deck design. The Legacy used a water-to-air intercooler atop the engine, yet the distinctive bonnet vent wasn't used to feed it with fresh air but rather provided a cooling stream for the tightly packed IHI turbine.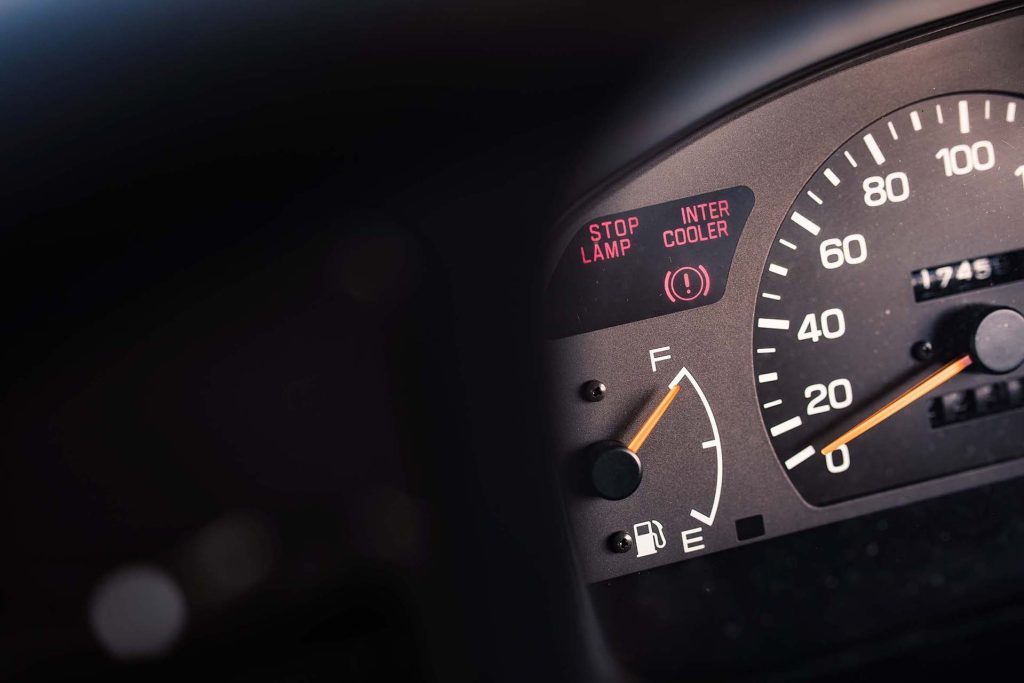 The Legacy maintained a constant AWD arrangement, and the RS variants came equipped with a five-speed manual 'box. This fed drive to a viscous centre differential, starting with a 50/50 torque split which directed drive to the front as traction reduced. Out the back the RS utilised a viscous LSD differential. Suspension at each corner consisted of a MacPherson strut arrangement. Discs on all four wheels (with licensed Bosch ABS as an option) were covered by distinctive alloy wheels, and all of a sudden Subaru came to the party with a contender.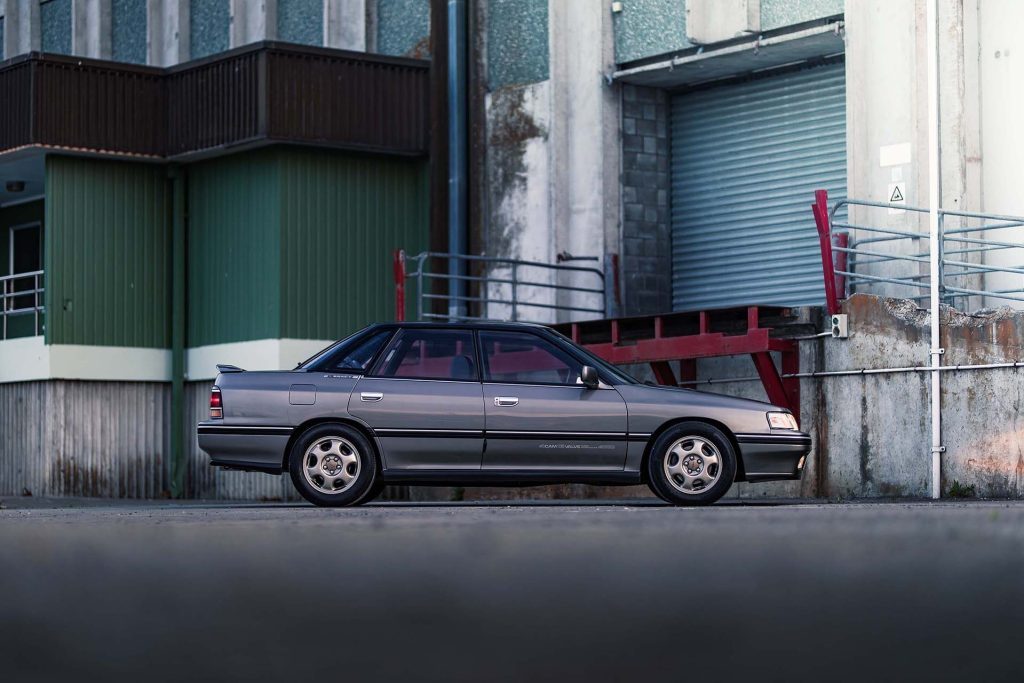 Prodrive would take care of the rally preparations for Subaru, turning the RS into a 300hp Group A gravel eater… eventually, that is.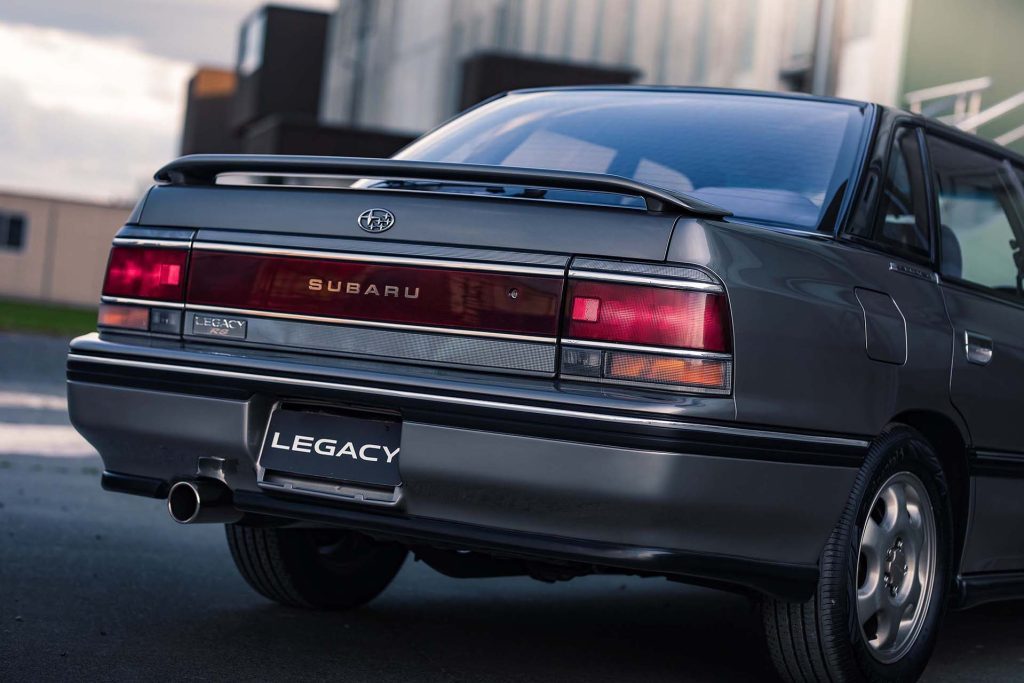 The Subaru Tecnica International-prepared engines proved a weak link during the Legacy's debut season, a series of conrod bolt failures frustrating the team throughout. It took the super star Scotsman, Colin McRae, to make an imprint with the Legacy as he dominated the '91 British championship in a non-works car fitted with a Prodrive-built engine. This led to Prodrive taking over the engine prep, and the results began to filter through. A third place in Sweden was the best result in 1991, but as a hydraulic centre diff replaced the clutch-type used previously, a string of podiums followed for both McRae – by then promoted to a full works WRC drive – and Ari Vatanen.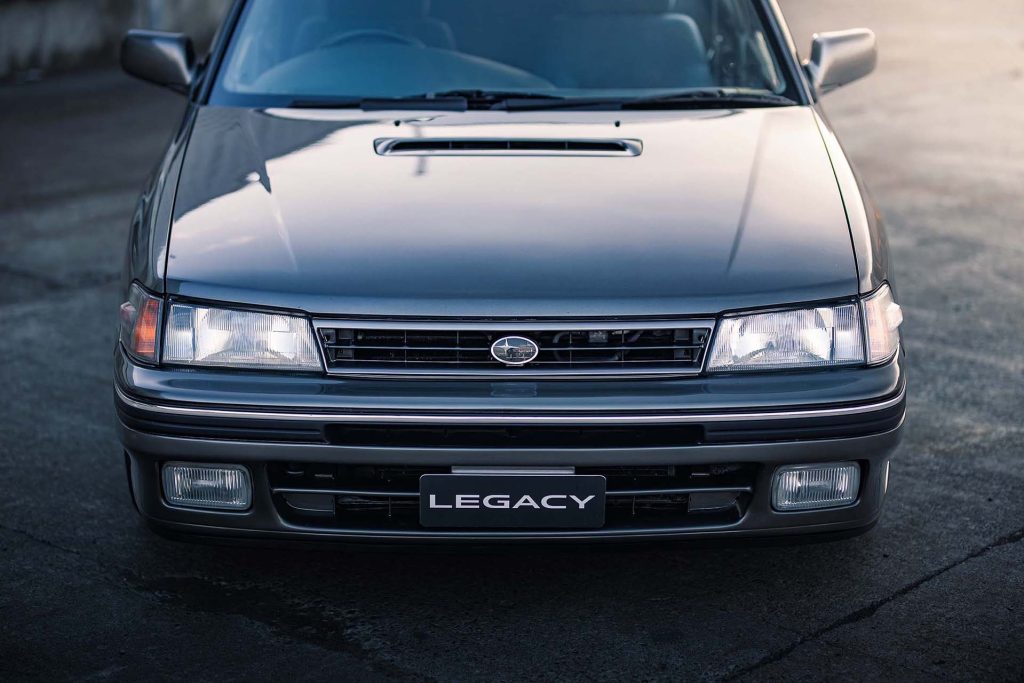 It wouldn't be until the twilight of its career that the Legacy would achieve its first and only win, fittingly on the stages of New Zealand in 1993 with McRae holding off intense pressure to score a popular victory for a brand held in high esteem here, in no small part to the antics of our own Subaru superstar, Bourne. Crowds would flock to the national rally championship stages just to hear that off-beat thrum of Bourne's Legacy fire through the forests. By that stage, Bourne was Kiwi rallying royalty, and a flag bearer for the Subaru brand, something that was leveraged locally as an effective marketing tool.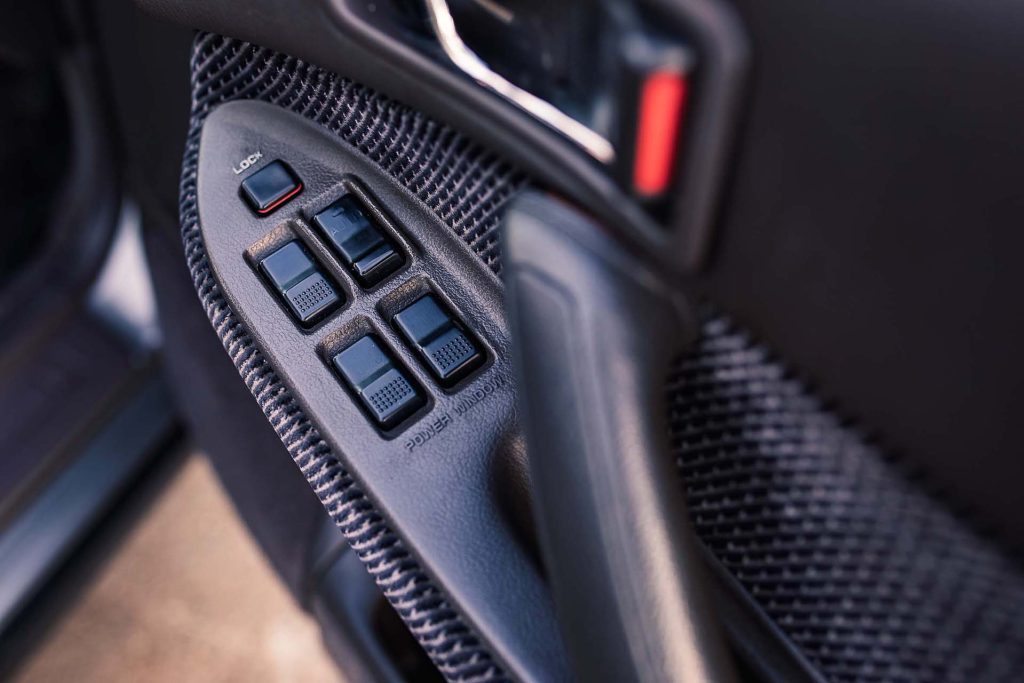 But a second wave of cultish enthusiasm surrounds the Legacy that is not strictly linked to rallying but rather the proliferation of used Japanese imports here. This particular car belongs to Tony Allpress and it epitomises the local scene from decades past.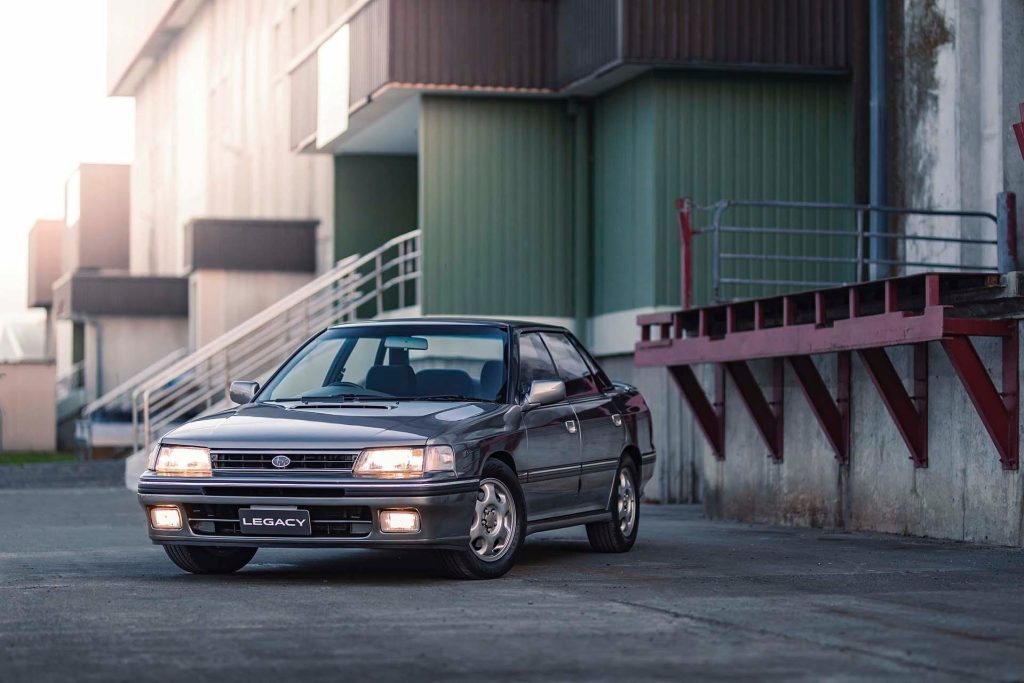 Japanese performance, specifically fuel-injected, DOHC and turbocharged vehicles, offered a new world to buyers seeking something spicier than the run-of-the-mill grocery getter, and an alternative to the good old Aussie V8. The earlier turbo cars – think Mitsubishi Cordia, Nissan EXA, R30 Skyline et al – tarnished the turbo dream slightly, but the second generation, comprising the likes of the Familia GTX, Galant VR4 and the Legacy RS, really set the scene for a "boy racer" golden era.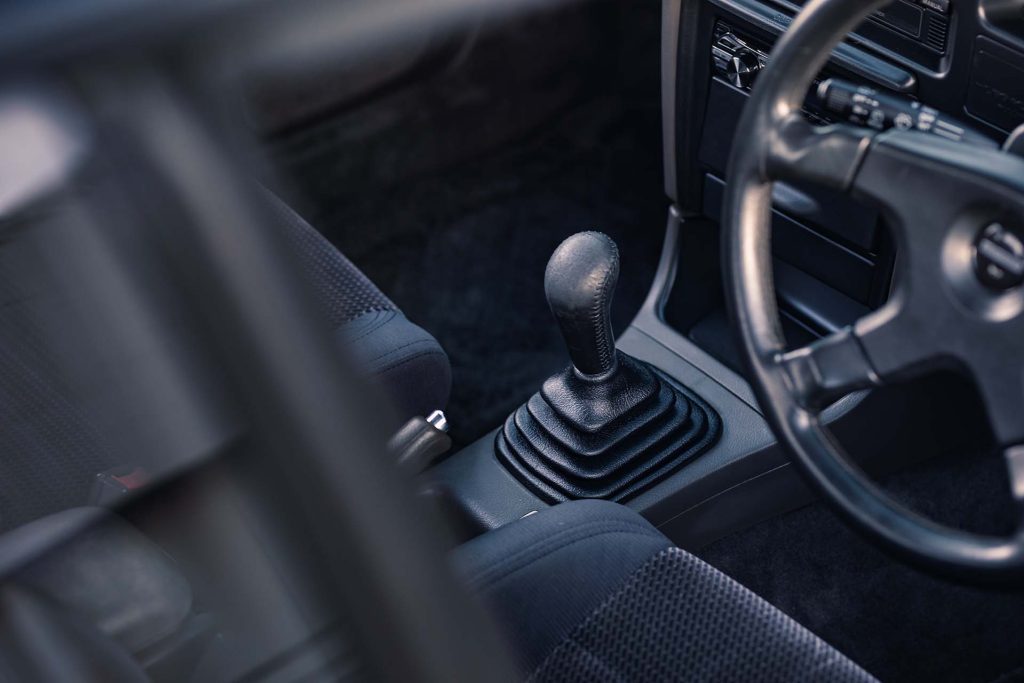 For Allpress, the obsession began as a young fulla growing up in a 'car family'. "I remember looking at these cars in the Auto Trader, and the exhaust note pretty much sold me on the dream," Allpress recalls. He was so taken by the brand, he would pen letters to Wallis Dumper at Subaru New Zealand, seeking any memorabilia and outlining future plans to get himself seated in a turbo 'Subie.'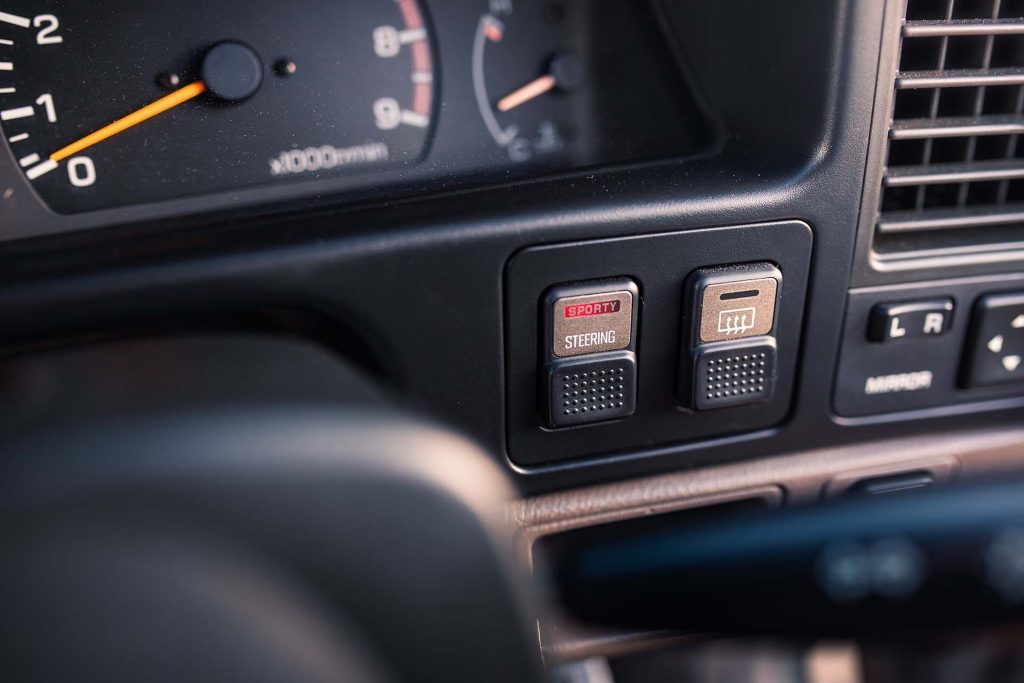 "I remember one day we were in my dad's HSV, travelling to Manfeild, when a Legacy came up behind us on one of the long straights, and just breezed past," laughs Allpress. "The old boy wasn't too happy about it, but it just made me want one even more!"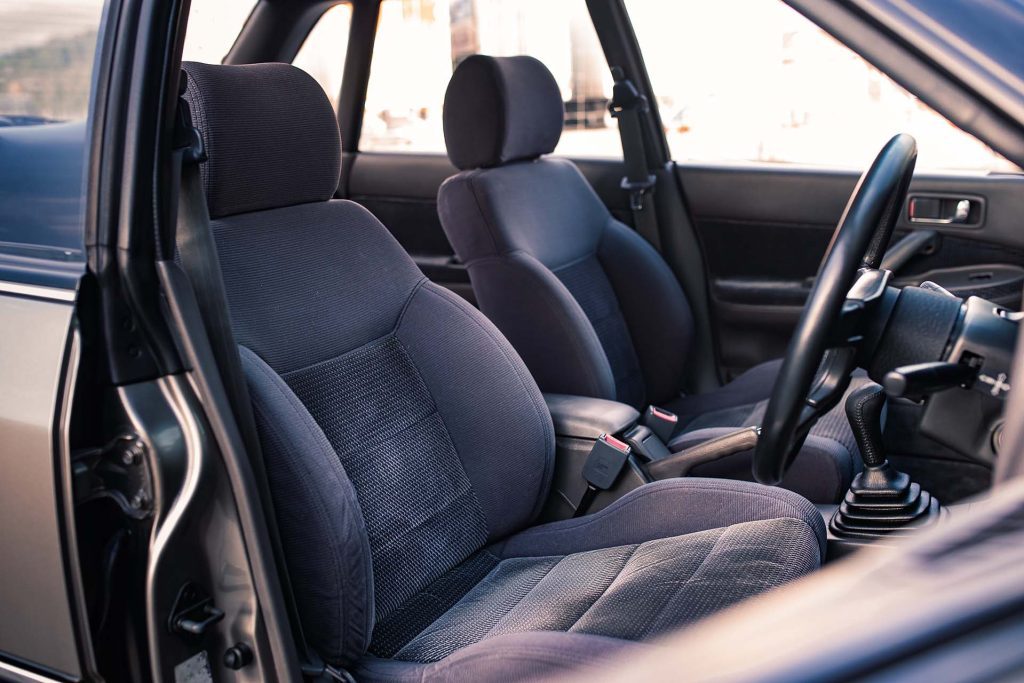 It would take a while however. Allpress would own a series of Toyota Starlets and VTEC Hondas, but all the while the dream of owning a turbo Legacy went undiminished.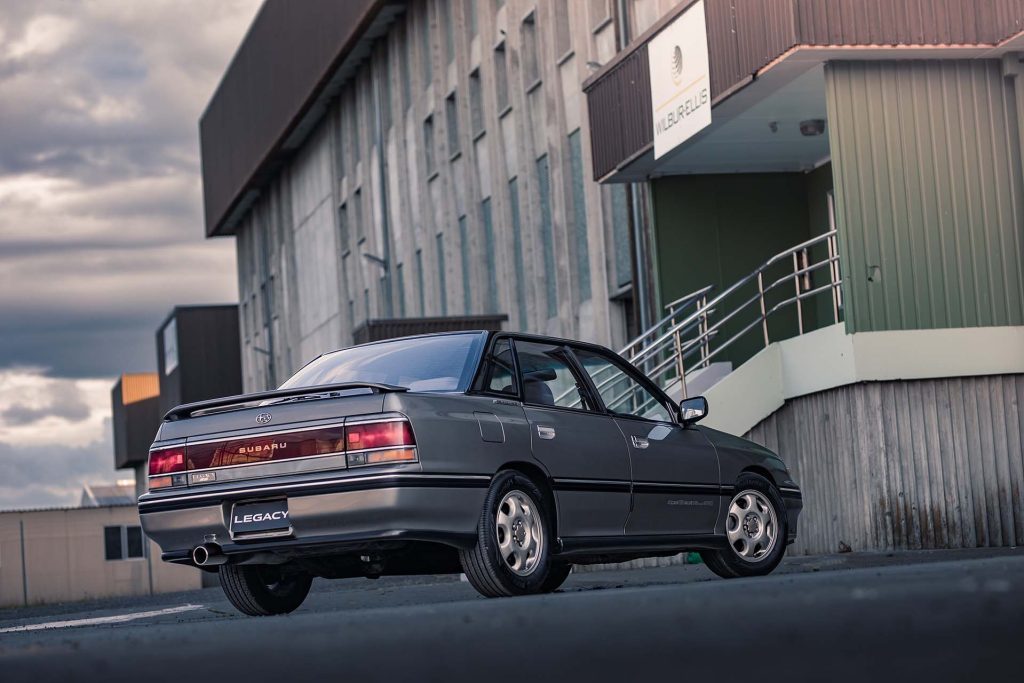 "Lots of my mates had them, you know, lowered on the Motoform Sekta wheels, big bore exhausts, blow off valves and stuff," Allpress says, "but it wasn't until seven years ago I managed to get this one."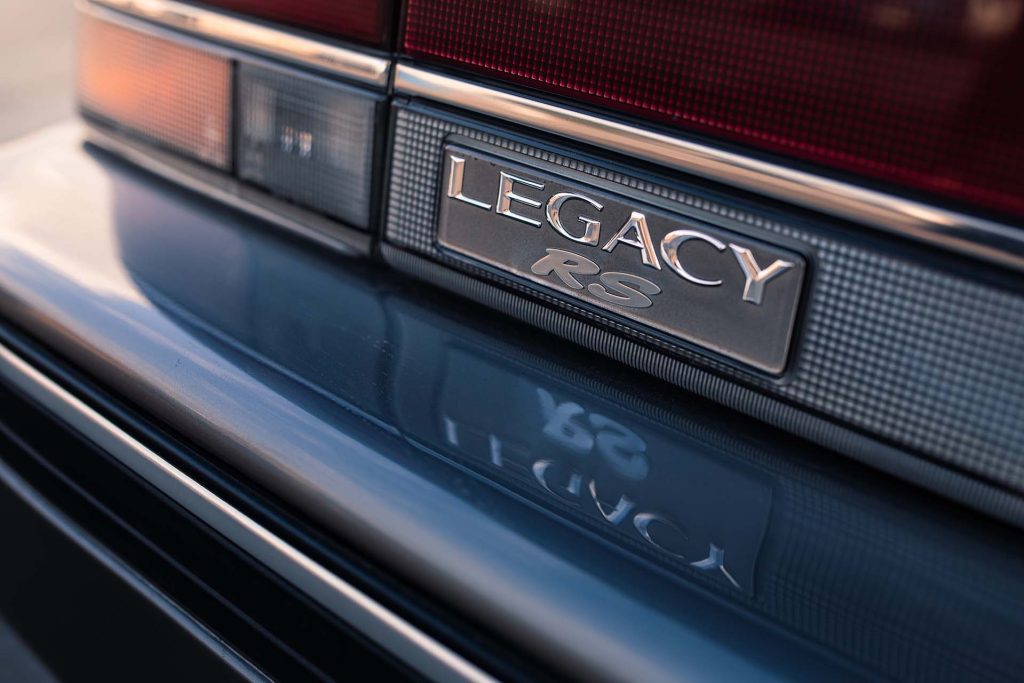 Found on Trade Me, the Legacy is as close to mint as you'll get for an often used-and-abused 90's era turbo machine. Having travelled a mere 117,000km, its sharp lines are still fresh, and even under the bonnet everything is present and correct down to the warning stickers.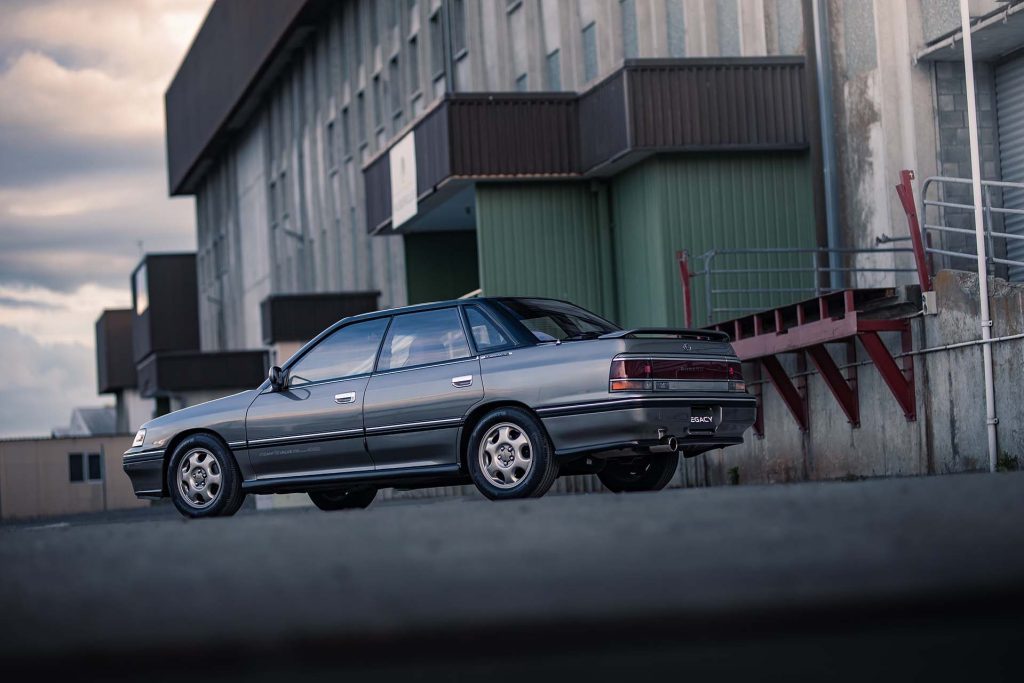 "The old owner kept it in a dry, carpeted garage for most of its life," says Allpress, "and when I saw it on Trademe I called to ask if it was as good as the photos showed. When the seller said as much we raced up north to grab it as quickly as we could!"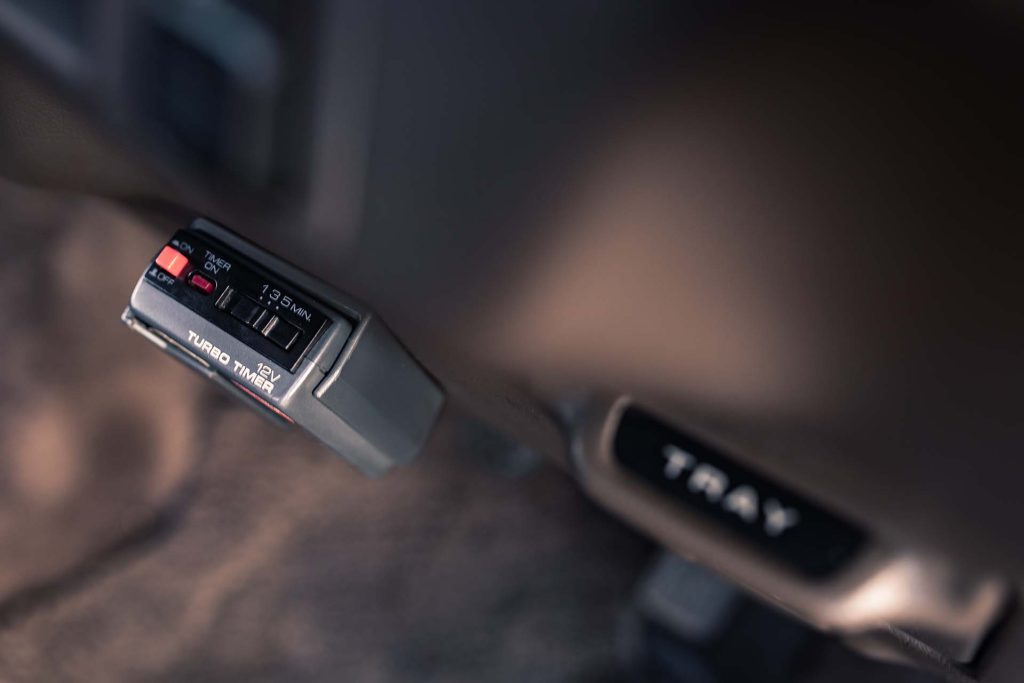 Since then, Allpress has lavished plenty of attention on the RS, with a goal of maintaining its absolute originality, a stark contrast to the fate that so many of these cars met. It's fresh inside and out, and when offered the keys for a quick belt, anyone would be mad to refuse.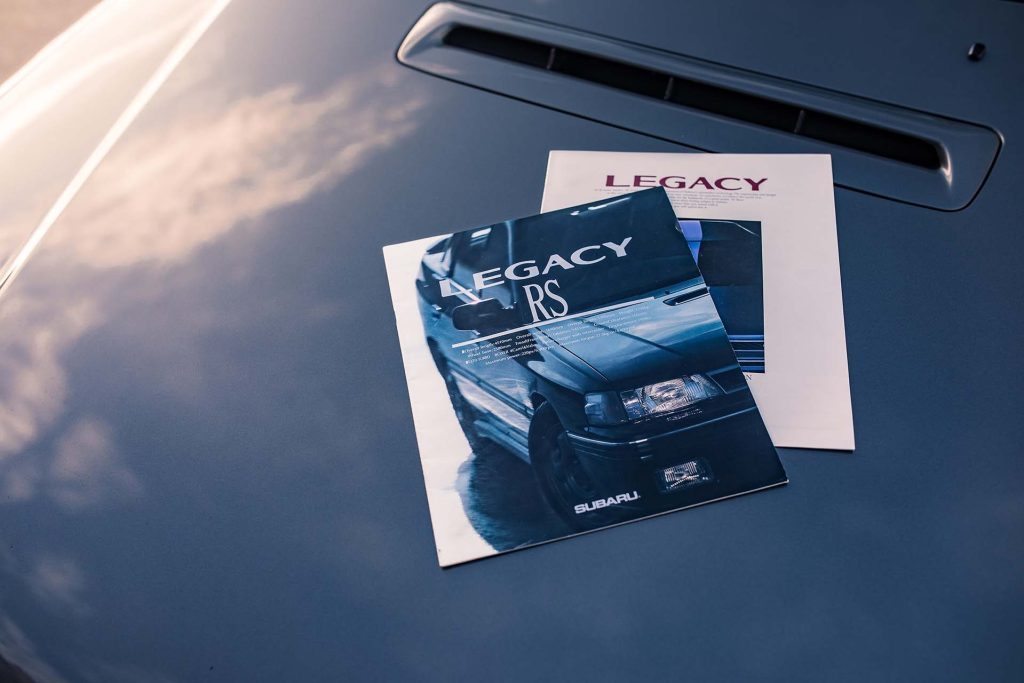 Seated inside, it's sedate and Japanese businessman-like. The plush front pews are generously trimmed in cushy velour, and combined with the hard plastic tactile surfaces, it screams late-80s JDM.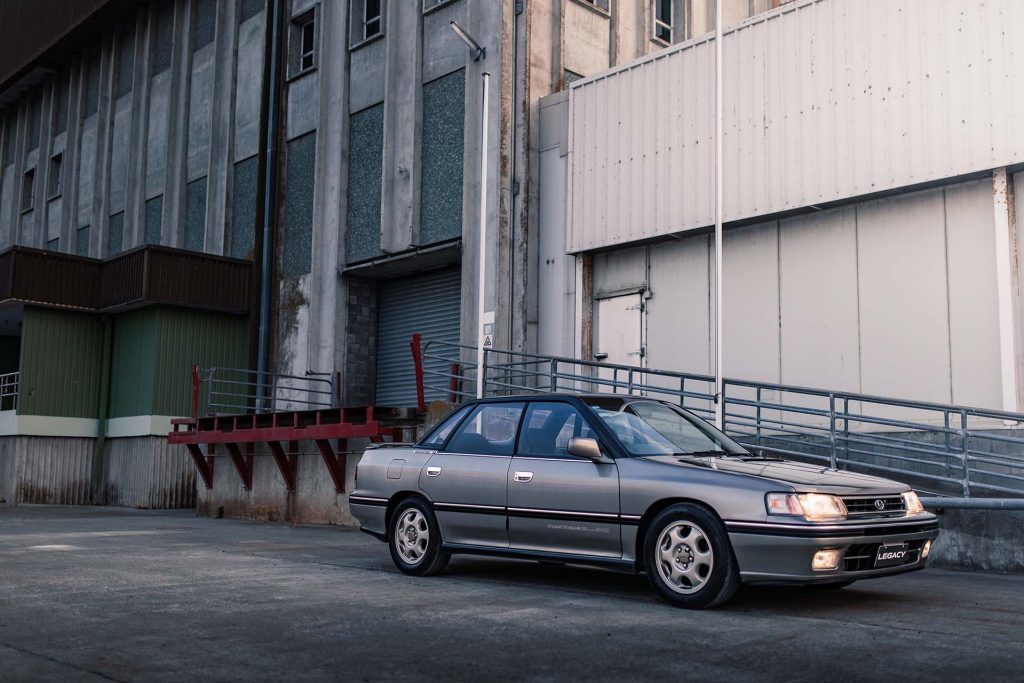 The driving position is high, perched up atop the seat rather than hunkered down, with visibility for days over the bonnet and around the thin pillars. It makes the cabin a great place to be when attacking a set of corners, enabling easy placement of the vehicle and plenty of sight through to the next apex. A chunky, leather-clad four-spoke Momo wheel is factory issue, while the basic cluster shows revs, speed and not much else. It's a minimalist surprise from a time when Japan was seemingly scurrying to provide digital displays, boost gauges and other interior trinkets.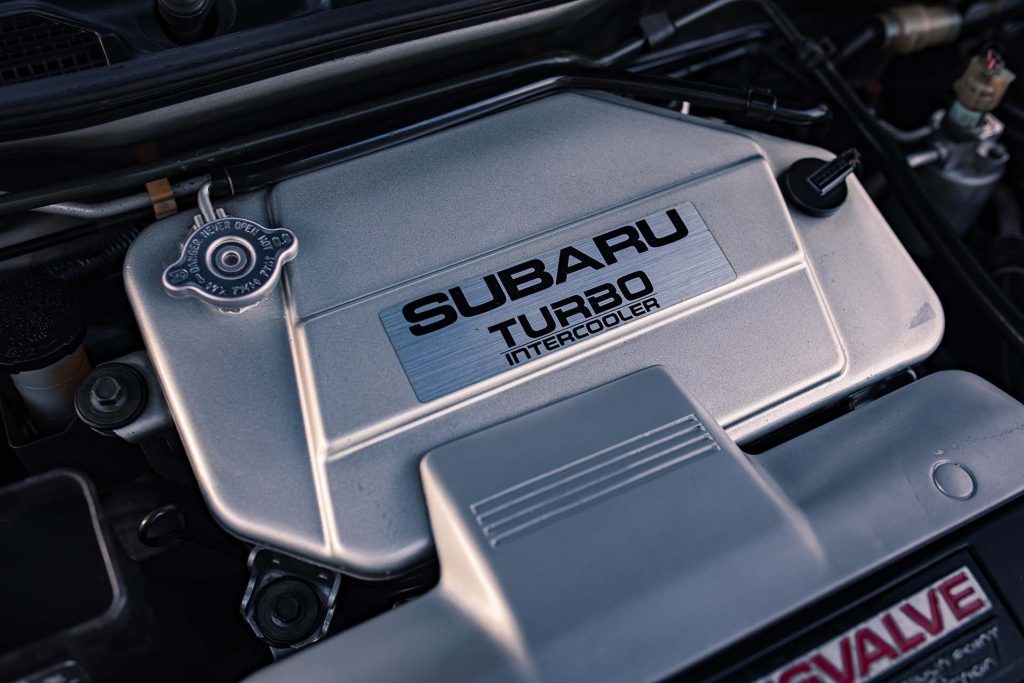 That off-beat throb is a Subaru trademark, and the slightly tickled exhaust on Allpress' car enhances that iconic note. As expected, the power delivery is relatively doughy off boost, but the turbo spools around 3000rpm, and the needle soon makes a dash to the 7500rpm redline. On boost it's a weapon, slingshotting out of corners with plenty of grip and a hefty burst of midrange grunt, but on turn in and mid corner it's a slightly different story.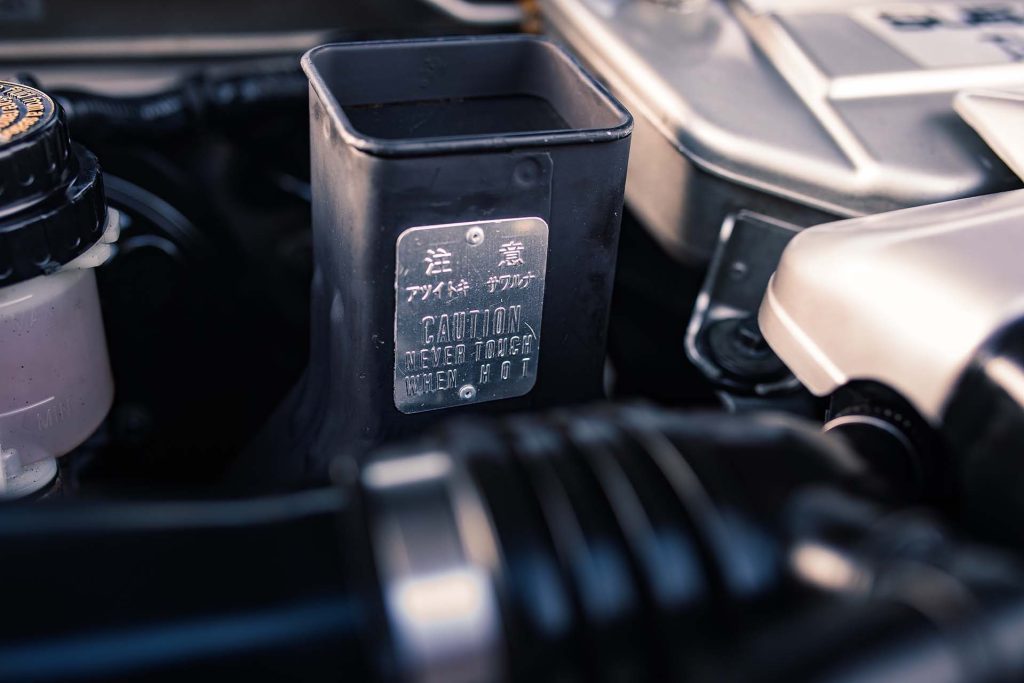 This was early days for the tech packed into this car, and so some things were never quite as resolved as they could have been. The power steering is overly assisted and lacks ultimate feel, although a button marked 'sporty' on the dash adds a little weight to the tiller when depressed.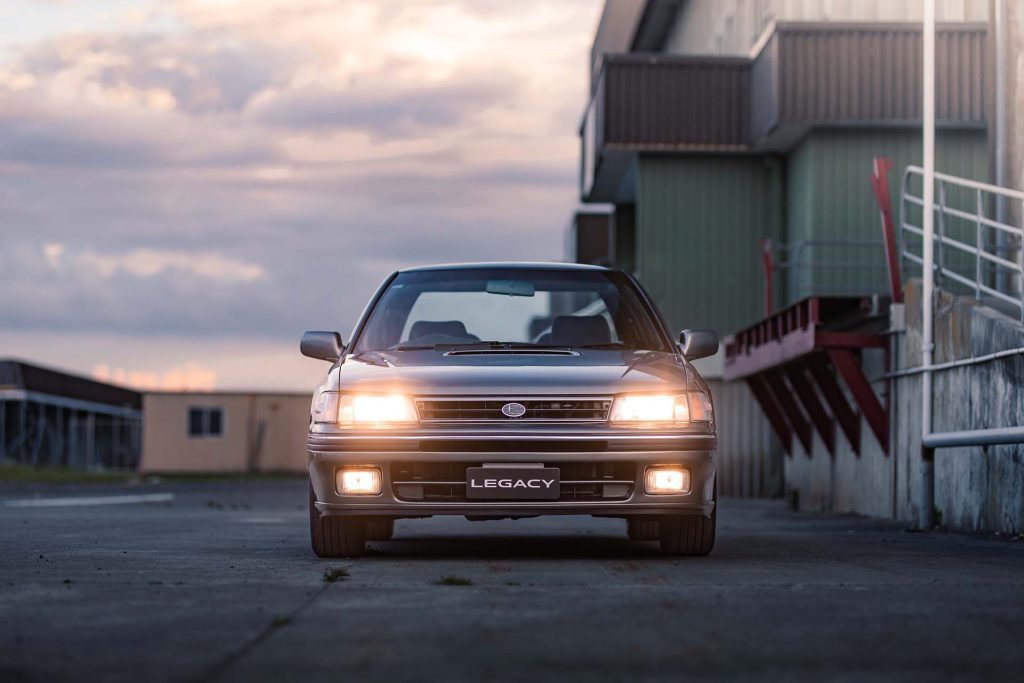 Like we've become accustomed to with most of Subaru's performance AWD offerings, the Subaru Legacy RS tends to understeer when pushed into corners, Allpress claims a bit of aggression is needed to really get the car to rotate quickly. Nonetheless it's relatively neutral midcorner, and remains stable thanks to refreshed OEM dampers and bushes, so it's a confidence-inspiring drive.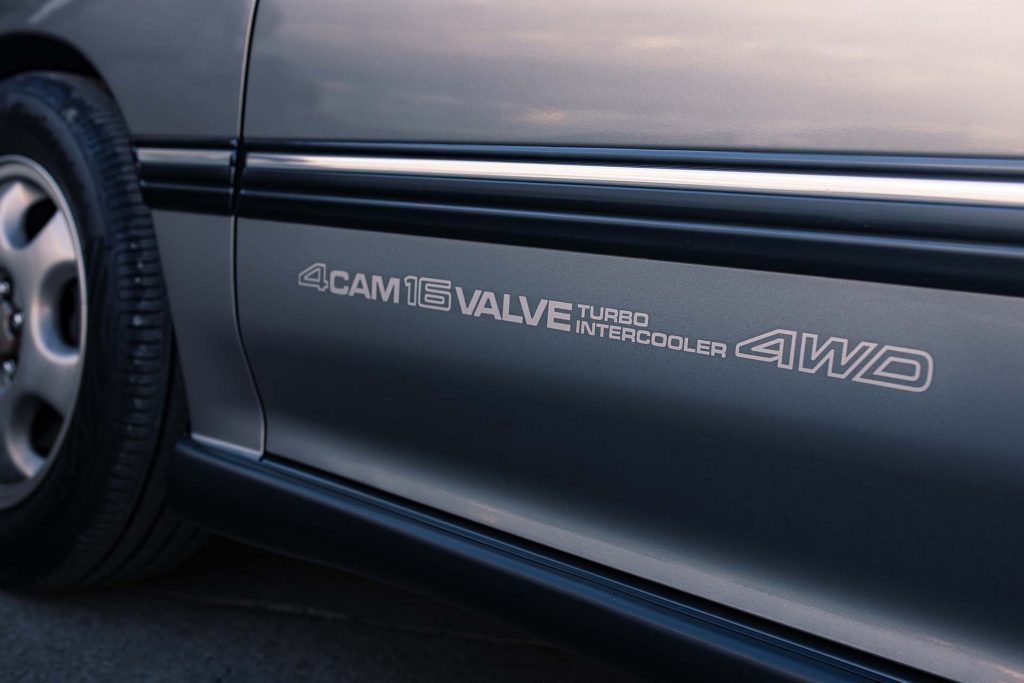 Despite the sea of velour it's somewhat raw, especially by modern standards. That boxer note permeates the cabin, allowing us to live out our Colin McRae fantasies in surround sound, with a hint of turbo spool giving some urgency to the occasion. Despite that note, it's a fairly refined feel to the powertrain, with the engine smooth through the rev range and the gearbox providing close, well matched ratios. Changing up from second to third at 5000rpm, for example, yields a drop of only 1000rpm – well inside the RS's fat midrange.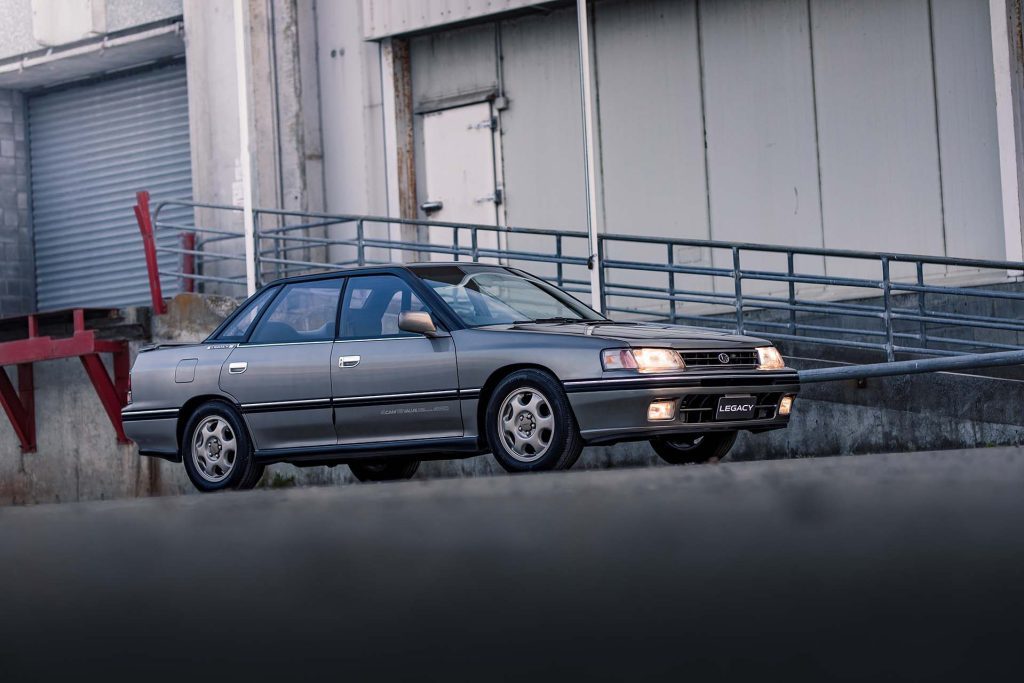 Of course, it must all come to an end, as the Legacy's burble is cut short by a flick of the ignition key. But the Legacy RS is a little more than a mere driving experience in this day and age. It's a culture trip, a window into a little enthusiast sphere driven by innovation, success and lots of perseverance.