The Catalina was Pontiac's full-size offering during the sixties, an era when gas was cheap and the V8s were as big as the tanks they powered.
There's something about a proper Yank tank, the excess of metal and chrome propelled by an abundance of unstressed cubic inches. And to my eyes at least, those from the sixties hold most appeal. The obsession with fins had subsided and the curvy, blobby body shapes of the fifties had become squarer, lower, wider. Still, they were dripping in adornments and an overdose of chrome. The early sixties is the era from which our feature subject hails, this a 1962 Pontiac Catalina.
GM's now departed Pontiac brand first used the Catalina name to denote the top trim level of the Chieftain and Star Chief hardtops but from 1959 it became a stand-alone model, one that was devised as an entry-level variant for GM's full-size line-up. At the time, the General also offered the Chevrolet Impala, Buick LeSabre and Olds 88.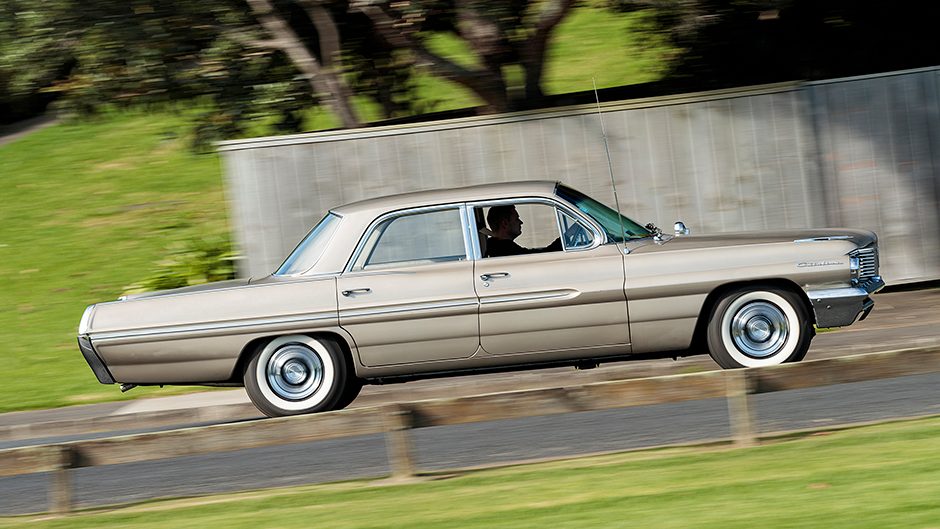 During that decade, the Catalina was outsold by the Ford Galaxie and Chevrolet's Impala in the full-size segment but its value put it ahead of the rest on the US market at the time. The Catalina sat on GM's B body, which also underpinned those aforementioned models. This full-frame chassis debuted in 1926 and was used by GM for 70 years. It would be re-engineered more than a dozen times, with many minor alterations along the way as it was used for all manner of sedans, wagons, coupes and convertibles.
The grandaddy of a chassis was finally retired in 1996 when GM declared it was going front drive, killing off the classic body-on-frame, rear-drive American template for its cars. Over its career, the B underpinned some 13 million vehicles. It's these full chassis underpinnings that allowed Pontiac to offer a number of different body styles for the Catalina, which could be had as a two- or four-door hardtop, a convertible, pillared two- and four-door sedans and a wagon. Common for the time, the Catalina's styling would morph yearly.
Common for the time, the Catalina's styling would morph yearly. And we're not talking revised lights and bumpers, but significant body style changes. The '59 model still had reasonable fins on its rear deck, while in 1960 these were scaled right back, and the grille, which previously had been split in two, now went full width.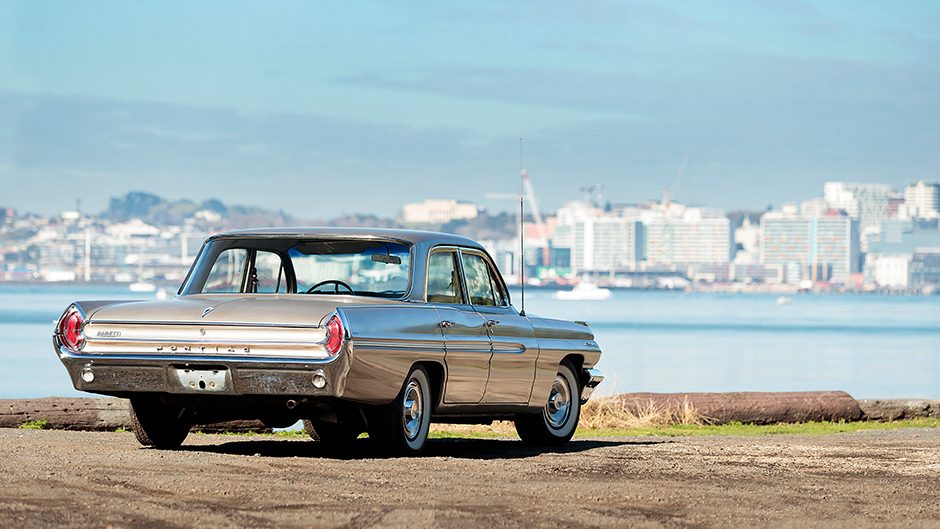 This new Catalina featured a wider body than Pontiac's big cars that preceded it as the chassis had an extra 130mm of girth. This also moved the wheels out from under the bodywork to give it a more planted look. Pontiac marketed it as 'Wide Track' to emphasise the improved handling and stability of its new model.
Come 1961 and Pontiac altered the chassis yet again, a so-called 'Torque-Box' perimeter frame being used which gave more interior space, even though the wheelbase and overall length had shrunk by around 80mm.
In 1962, those dimensions would grow once again by 25mm, and the body panels underwent another change. But with very little foreign influence in the US market, GM, Ford and Chrysler could afford to retool every year as these 12-monthly restyles were the done thing to keep customers coming back for more. Catalina buyers had a range of V8 options to choose from, though essentially there was one 389 cubic inch V8 offered with various outputs.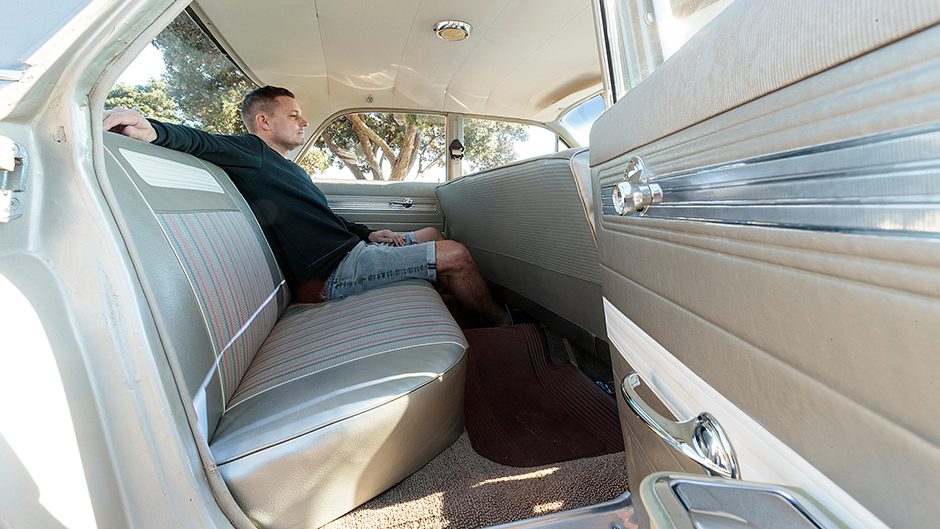 Originally known as the Tempest V8, it was renamed Trophy in '61. Standard was a low compression version with twin carbs sucking in regular gas to make 175kW, and mated to a three-speed manual. Opting for the auto, a four-speeder at that, gained you a higher compression V8 churning out 210kW but requiring premium gas. Pontiac also offered an Economy V8, pairing the auto option with the low compression donk.
High horsepower options included a 225kW variant thanks to a four-barrel carb set-up, while the Tri-Power option, the name given to a trio of twin-barrel carbs, could net between 257kW and 271kw from the V8. In a slightly baffling move, a three-speed auto replaced the four-speed Hydramatic in 1961. It was a smaller, lighter unit, and probably cheaper too knowing GM's penny-pinching mantra. Also around that time, a four-speed floor change manual could be had with the higher output engines.
The Catalinas that fetch the most coin today are those ultra-rarities that were fitted with the 421 cubic inch Super Duty V8. Available in '61 and '62, this was a motorsport engine intended for stock and drag racing duty. These hand-built eights developed as much as 460 horses thanks to twin 500-cfm four-barrel carbs sitting on an aluminum intake manifold. The big donk had four-bolt mains, forged rods and crank, solid lifters, and competition heads.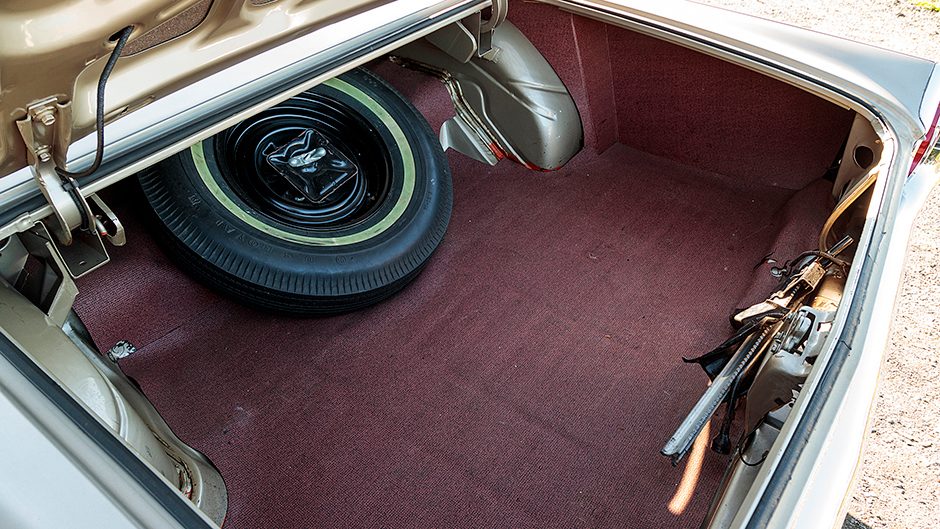 It was only available with a three- or four-speed manual and it could help the Catalina cut a quarter in 12 seconds. For serious speed, lightweight body panels were also an option, and Pontiac even sold aluminium headers for drag racing duties.
These saved yet more weight but could only handle short drag strip bursts as anything more would cause them to melt!
The big engine was originally sold as a dealer-fit option and retrofitted by race teams, but the option cost was more than the actual price of the Catalina at the time.
While the 421 is an angry beast, the 389 in this four-door sedan purrs kitten-like. It's a smooth runner, as are the changes of the three-speed auto, the gear swaps all but undetectable. We found this on the yard at Bunce Motors in Auckland, recently complied, warranted and ready to go for $37,990. The odo has 35,000 miles on it but she's probably gone around the clock at least once.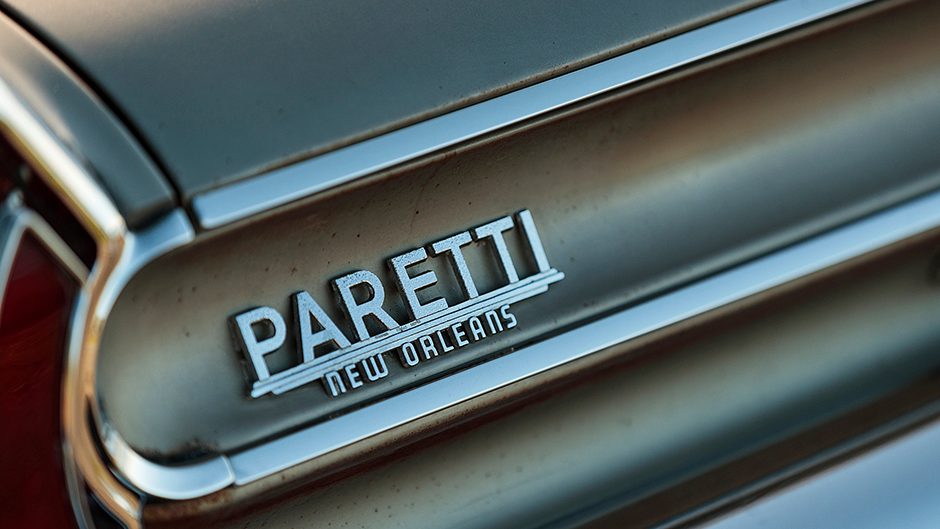 It's what you'd call a survivor, with most of it looking fairly original. Bunce Motors has fitted retractable seat belts up front, done the brakes and replaced the shockers and tyres to pass compliance. Some of the rubbers are looking 60 years old, there's a bit of surface rust about the place, but the chrome is in good condition and all the hard work has been done here, with no pitfalls to discover by importing one yourself. The suspension is tuned for maximum waft, riding nicely for a body-on-frame machine. Its steering is powered, ultra light and suitably slow at four turns lock-to-lock.
The brakes, via four wheel drums are powered too. This is full size by any measure, two metres wide and 5.4m long, and comes with a gigantic turning circle to suit. But it's a genuine six seater with ample interior lounging room and boot space to burn. As the Catalina was a base model of sorts, there are no messy electrics to worry about and the heater blows warm air.
This has its original ownership papers. It was sold to Peter Bandak in September 1962 by Paretti Pontiac in New Orleans while the sales docket shows its suggested retail was $2796. It also lists the fitted options which include the radio ($88), dual speed wipers ($4), custom cushion foam ($10), back-up lamps ($14), custom steering wheel ($14), a cover for the spare wheel ($2) and anti-freeze ($4). It shows the auto trans was $231 while four ply tyres were $40.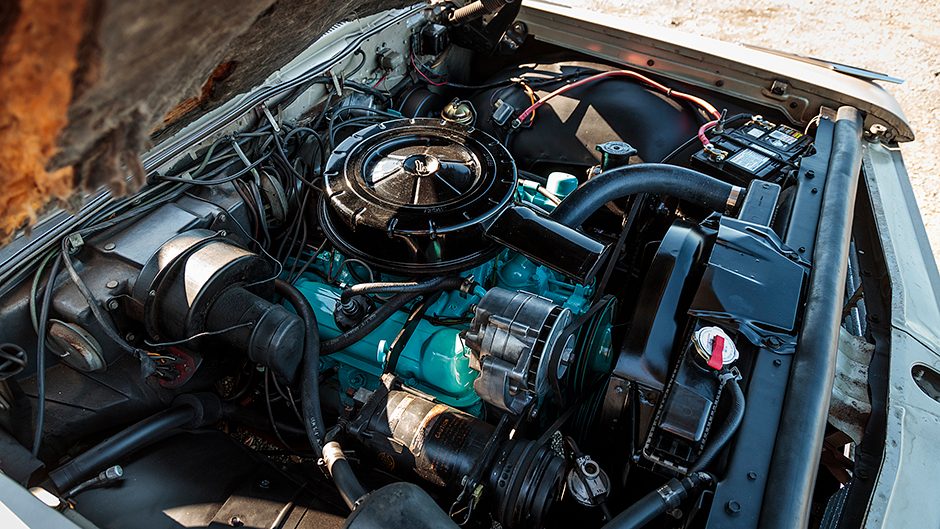 We think we'll leave the final word to Pontiac's mad men who came up with this winning pitch, which is printed in the hand book. "Pontiac 1962, made for admiring and inspiring driving with sleek lines and luxury appointments of this longer and lower Pontiac.
"From its distinctive twin scoop grille to its crescent taillights, Pontiac surrounds you in fresh beauty you can measure in quality. Beauty comes to life behind Pontiac's new high voltage Trophy V8.
"You'll travel in new comfort and quietness because of the way this new Pontiac is built and balanced."