First it was electrically assisted power steering and now future cars are increasingly likely to have steer-by-wire systems, with German component supplier ZF at the coalface of the new tech. Already Infiniti's Q50 has this steering set-up in place (not a ZF unit but) as does the Toyota BZ4X and Lexus RZ 450e. 
However, the German claims it has already signed up a host of car makers wanting this new technology.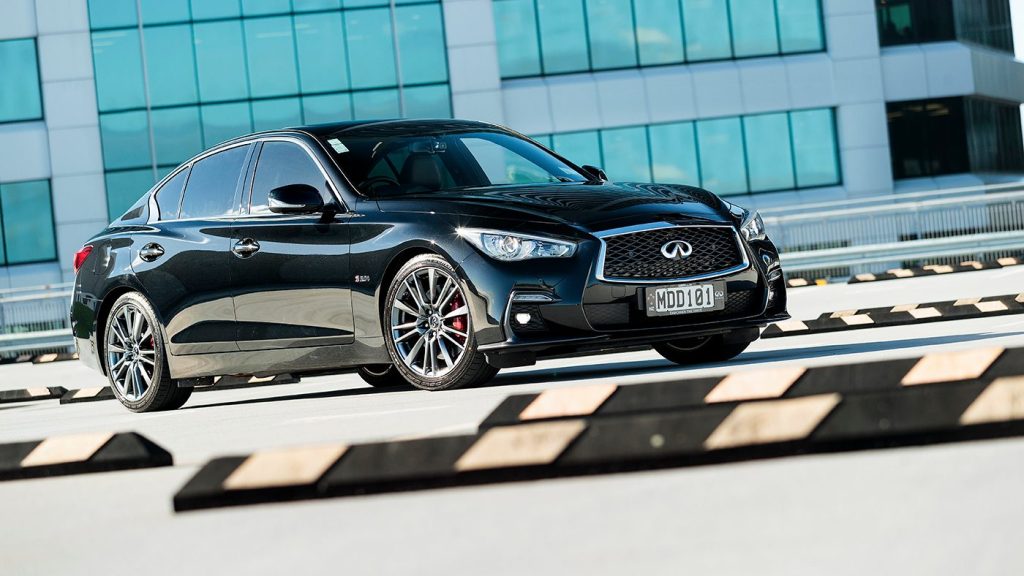 Like drive- and ride-by-wire throttle systems, there is no physical connection, in this case between the steering wheel and the steering gear. The steering linkage, including the steering column, is eliminated. This has clear weight, packaging and safety advantages. Regarding the latter, the steering column is sometimes involved in serious injuries resulting from major frontal impacts. Moreover, without the steering column there's more cabin space available. 
ZF also suggests there are steering advantages, pointing to more precise and more refined performance. The company recently offered Americans brief test drives in a Volkswagen ID.3 equipped with the steer-by-wire technology. Customers were first shown how it can facilitate parking manoeuvres in small spaces, while quicker steering responses are possible during slalom runs through cones at moderate speeds. Weighting can be altered too.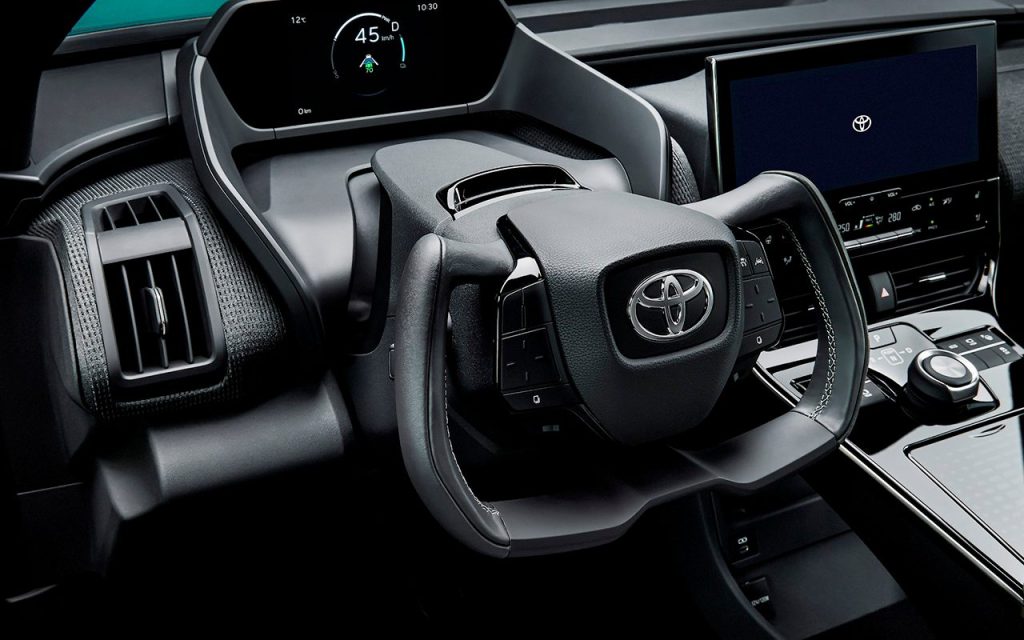 And it's in electric vehicles like this that SBW has the most to offer for it draws less power to operate, meaning it will not impact negatively on EV range.
Other advantages? The steer-by-wire system makes it easier to produce both right- and left-hand-drive versions of the same model. Moreover, the front wheels can be pushed out to the edges of the platform, further increasing interior space. And without a steering column, fewer vibrations are transmitted from the road to the steering wheel, eliminating kickback and improving refinement. Furthermore, weighting and ratio can be changed on the fly.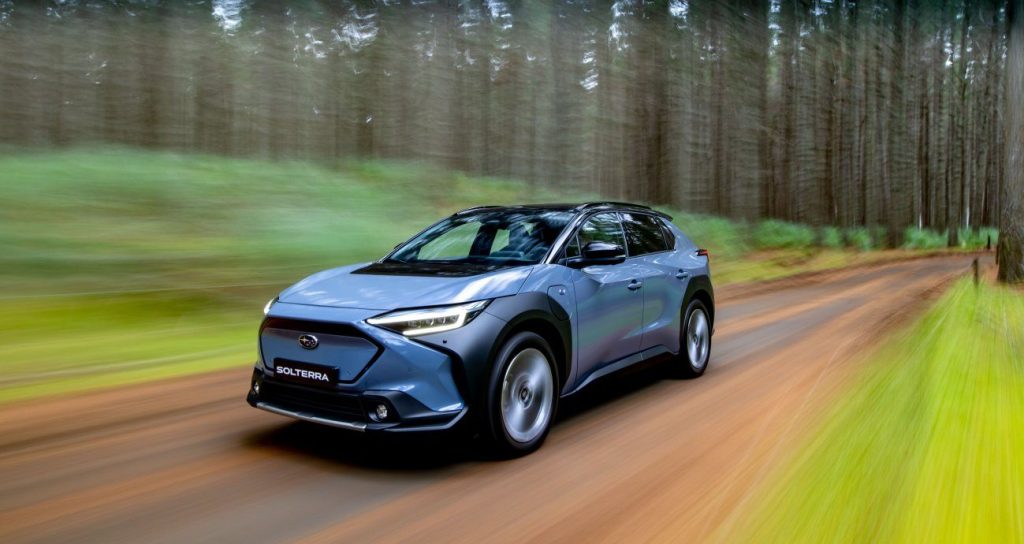 As to how it works, steering inputs are transmitted from the steering wheel actuator to an electromechanical actuator positioned between the front wheels. This then initiates steering movements according to software settings.
Where it will also come into its own is in autonomous vehicles. Steering wheels can be smaller and made in a range of shapes and sizes. They can also be stored away when not in use. It has implications for disabled drivers too.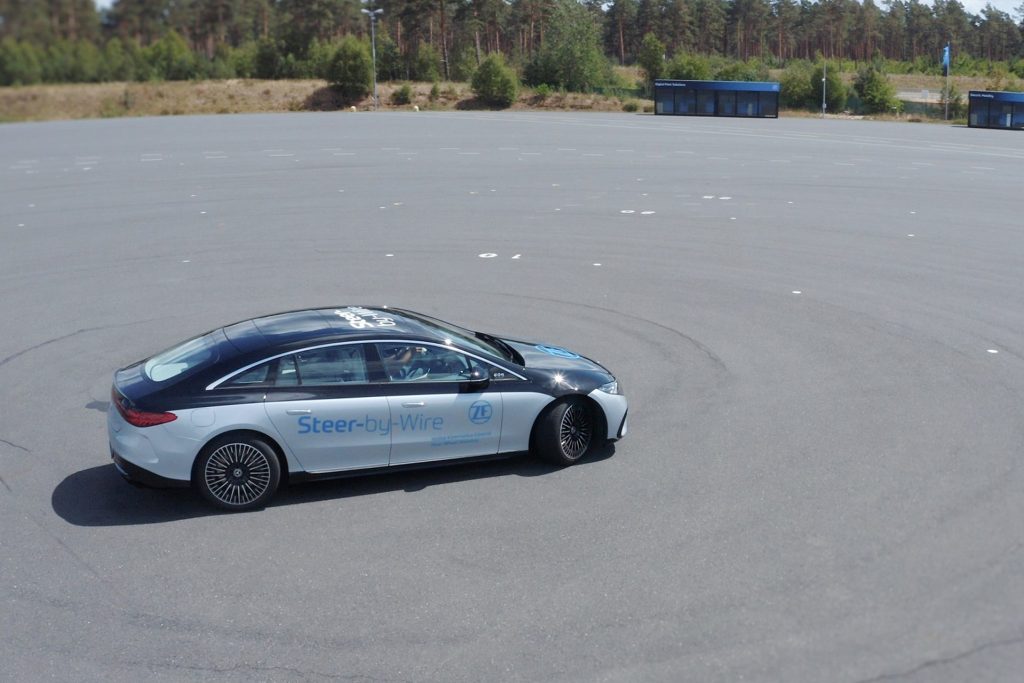 Multiple redundancies are built into the system, according to ZF, including sensing driver inputs, application of torque at the road wheels, multi-channel power electronics, and dual motor options. So in the event of an electrical problem, the by-wire steering system will still work.
CEO of ZF, Wolf-Henning Scheider, remarked "ZF's steer-by-wire technology brings new safety and comfort features…and it marks a breakthrough on the way to fully self-driving cars and trucks by adding new design and engineering freedom."