Mercedes-Benz New Zealand has recently adopted a fixed-price agency sales model for its dealerships. A new model has also been added to the C-Class range in the form of the C 350 e plug-in hybrid.
The German carmaker has been introducing the new sales model to its dealerships across the globe over the past few years with Mercedes-Benz New Zealand hinting at the change back in 2020.
What this means for consumers is that they will no longer be able to negotiate pricing on vehicles. As for dealerships, they will receive a set fee per sale.
Mercedes-Benz aims to achieve 80 per cent of its sales from its newly introduced agency model by 2025.
Customers will soon be able to purchase vehicles online as well with the brand's 'Mercedes-Benz Store' coming later this year. The brand seeks to achieve 25 per cent of its sales from online means by 2025 as well.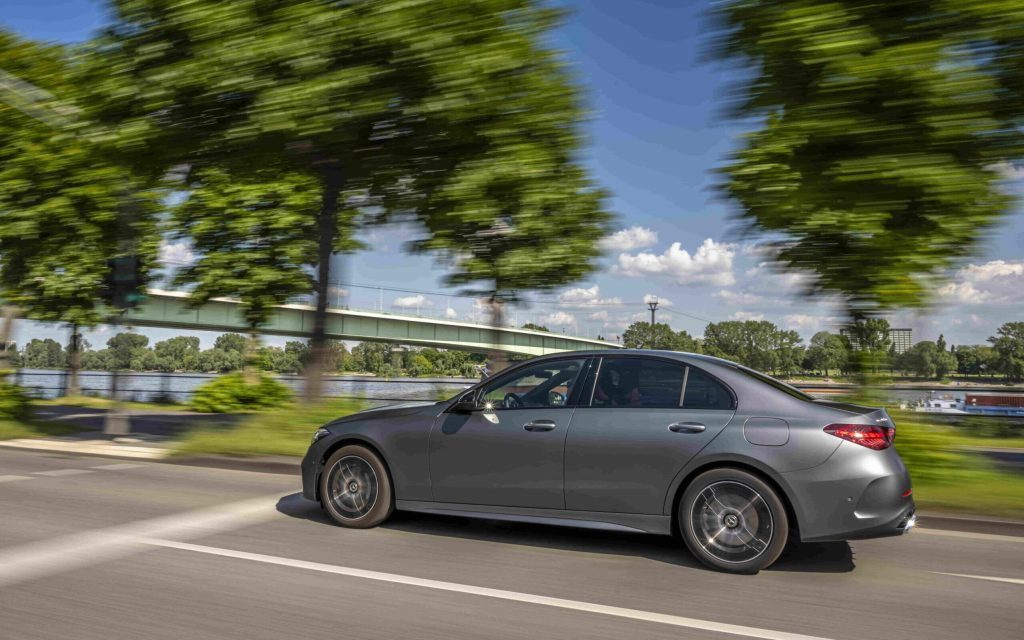 One vehicle you'll be able to purchase online is the new C 350 e plug-in hybrid sedan.
Powered by a petrol-electric hybrid drivetrain, the new C-Class allows drivers to travel up to 100km in fully-electric mode, or so says Mercedes.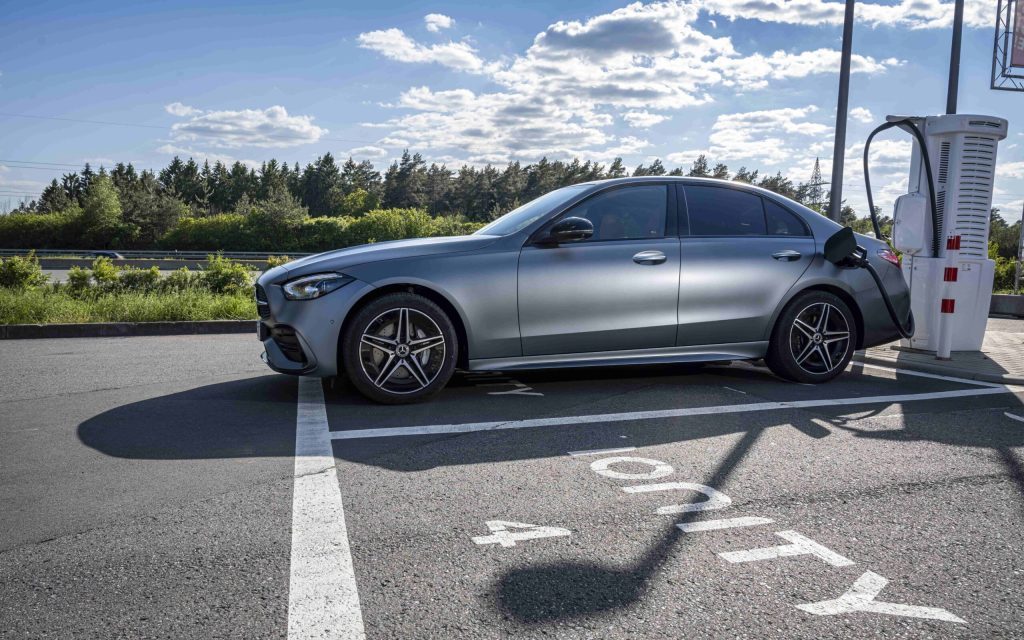 Recharging is taken care of by an alternating current (AC) charger for home use courtesy of a domestic 240-volt outlet. The C 350 e will also accept charging from a wall box or public charging station at up to 11kW as standard.
Alongside the 95kW and 440Nm electric motor, the C 350 e features a 2.0-litre turbocharged four-cylinder petrol engine producing 150kW and 320Nm. When combined, a total of 230kW and 550Nm is at the driver's disposal allowing for a 0 to 100km/h time of 6.1 seconds.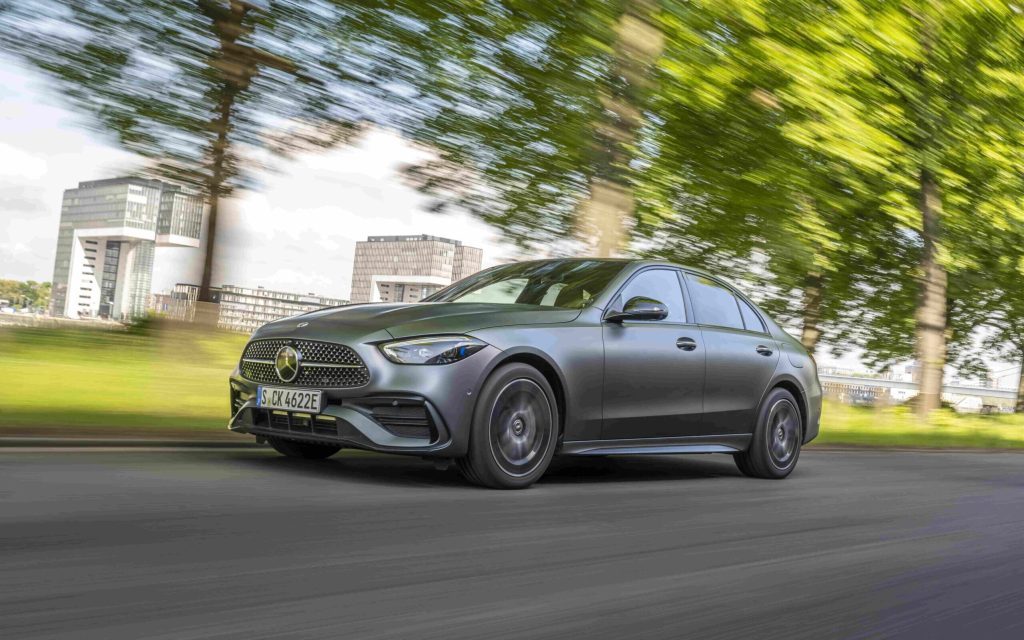 The engine is paired with a nine-speed automatic transmission while the choice of four driving modes including ECO, Comfort, Sport and Individual are at the driver's disposal.
Its loaded with tech too, featuring a 11.9-inch central display including a navigation system, smartphone integration and a fingerprint scanner enabling personalised settings for the driver. The driver also gets a 12.3-inch customisable digital display.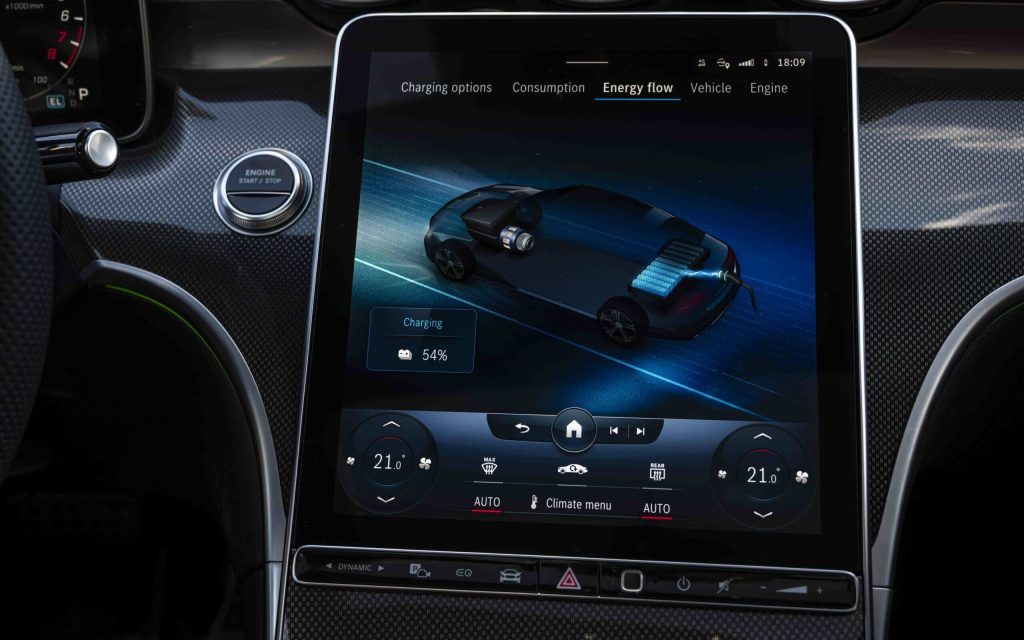 AMG Line interior trim sees Nappa leather clad throughout, while ambient lighting, dual-zone climate control and electrically adjustable seats take care of creature comfort.
The new C 350 e is priced at $111,200, including all on road costs, and available for purchase now, but don't expect to haggle your way down on this one.