German company ZF, well-known for producing automotive parts like gearboxes, has developed an electronic axle that can convert any internal combustion-engined vehicle with a solid axle into a battery electric vehicle.
The ZF eBeam Axle features a centrally mounted electric motor, transmission and inverter where you'd usually find the differential casing essentially turning a solid axle into its own driveline.
The axle is intended to be used on light to medium-duty utility vehicles and offers manufacturers a convenient solution to electrifying their current range of pickups and trucks for a fraction of the cost needed to develop an all new electric powertrain.
Internal combustion engines can be replaced with battery packs to supply the electric motor as demonstrated on a production Chevrolet Silverado 2500 pickup with rear-wheel-drive at the Next Generation Mobility Days event in the US.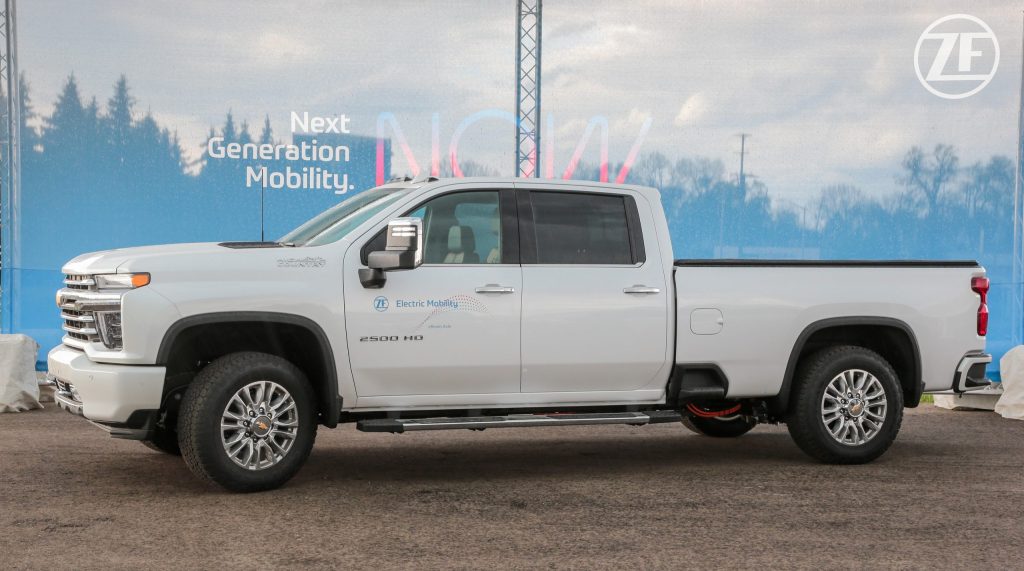 ZF says four-wheel-drive is also possible.
The eBeam axle featured on the Silverado produces 300kW and 10200Nm but ZF says outputs can range from 180kW to 350kW.
With the addition of batteries, weight will also increase meaning manufacturers would likely have to introduce beefier suspension components to accommodate the added load.
Range of the chosen vehicle would also be determined by the application, says ZF.
It's possible that the e-axle could solve a problem facing many kiwis with the impending combustion engine ban in 2035.
Considering there are limited options for EV commercial vehicles in New Zealand at the moment, utes can be retrofitted or sold from new with the e-axle giving any petrol or diesel-powered an electric-powered alternative.
Production of the axle is targeted for 2025 to 2026.