A few late nights are on the cards over the weekend with Kiwis like Liam Lawson competing on the world stage in F1.
Lawson will kick off his Italian Grand Prix with first practice on Friday before further practice sessions on Saturday, qualifying on Sunday, and the race on Monday morning our time.
Another must-watch for any Kiwi race fan is Monday morning's IndyCar Grand Prix of Portland, which features Scott Dixon, Scott McLaughlin, Marcus Armstrong and Tom Blomqvist.
Hunter McElrea is also locked in a fierce championship battle in Indy NXT, having featured on the podium in the last two rounds. Jacob Douglas joins the action at Portland, concluding his 2023 USF2000 campaign.
For the Drift fans, Mad Mike has popped across the ditch and will feature in the International Drift Cup at the World Time Attack Challenge in Sydney.
To see how you can watch, and at what times, see below!
Liam Lawson – Formula 1 Italian Grand Prix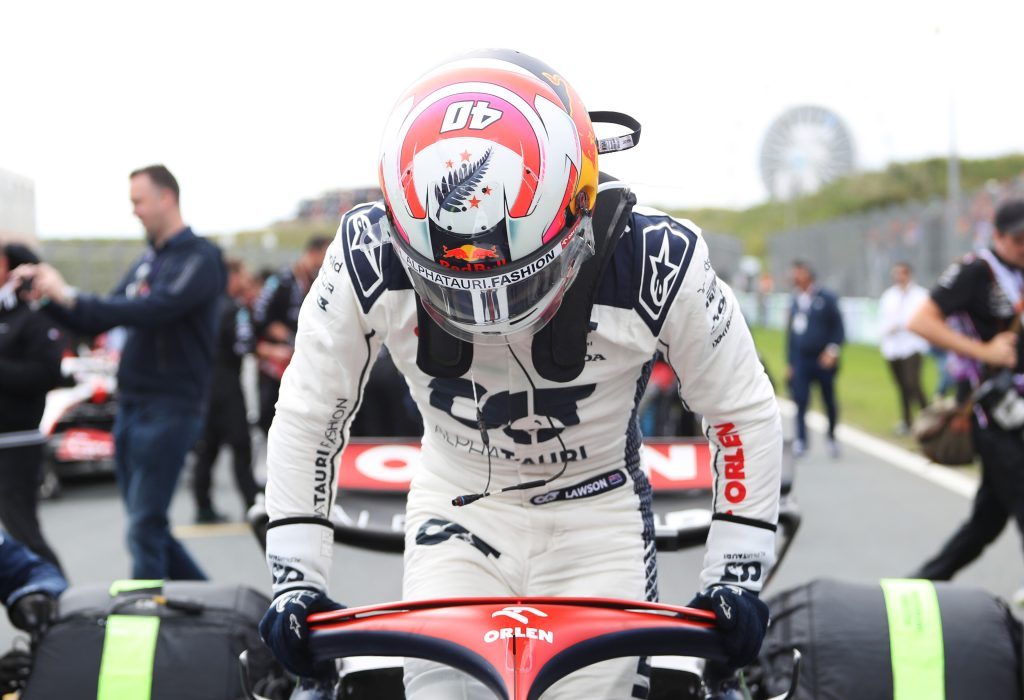 Where: Autodromo Nazionale Monza, Italy
NZ Times:

FP1: Friday 11.00 pm
FP2: Saturday 2.40 am
FP3: Saturday 10.15 pm
Qualifying: Sunday 1.15 am
Race: Monday 12.45 am

How to watch: Sky Sport 1 (051)
Liam Lawson returns to F1 for AlphaTauri as Daniel Ricciardo continues to recover from a hand injury incurred at the Dutch Grand Prix.
Scott Dixon, Scott McLaughlin, Tom Blomqvist and Marcus Armstrong – IndyCar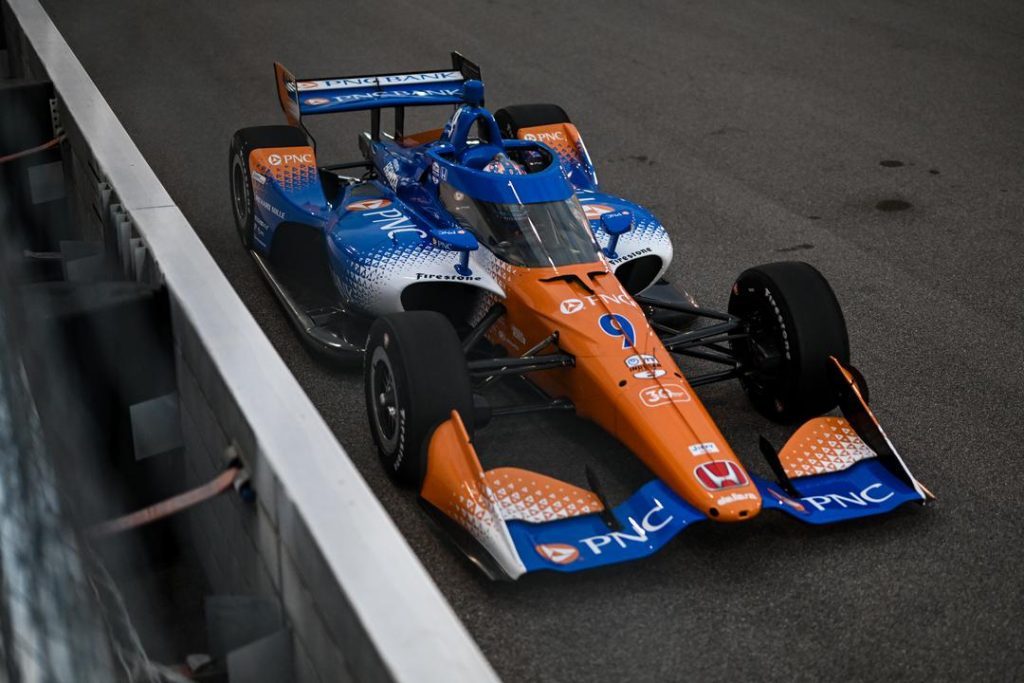 Where: Portland International Raceway, Portland, USA
NZ Times:

Practice 1: Saturday 10.00 am
Practice 2: Sunday 4.00 am
Qualifying: Sunday 7.30 am
Final Practice: Sunday 12.15 pm
Race: Monday 7.00 am

How to watch: Sky Sport 5 (055)
There's a further touch of Kiwi in this weekend's IndyCar race with Tom Blomqvist joining Mayer Shank Racing for the final two rounds of 2023. Blomqvist made his series debut in Toronto and was a victim of a Lap 1 incident. He will race in the series full-time in 2024.
Having won the last two races in Indianapolis and Illinois, Scott Dixon leads the Kiwi charge in the championship battle, sitting second and 74 points behind leader Alex Palou. Palou can wrap up the title this weekend unless Dixon can outscore him by 20 points.
Scot McLaughlin is out of championship contention and sits fifth in the standings. He is, however, only 14 points off third place, meaning a top three finish is on the cards, results depending.
Marcus Armstrong currently leads the standings of rookies competing in this year's championship despite not competing on oval tracks.
Hunter McElrea – Indy NXT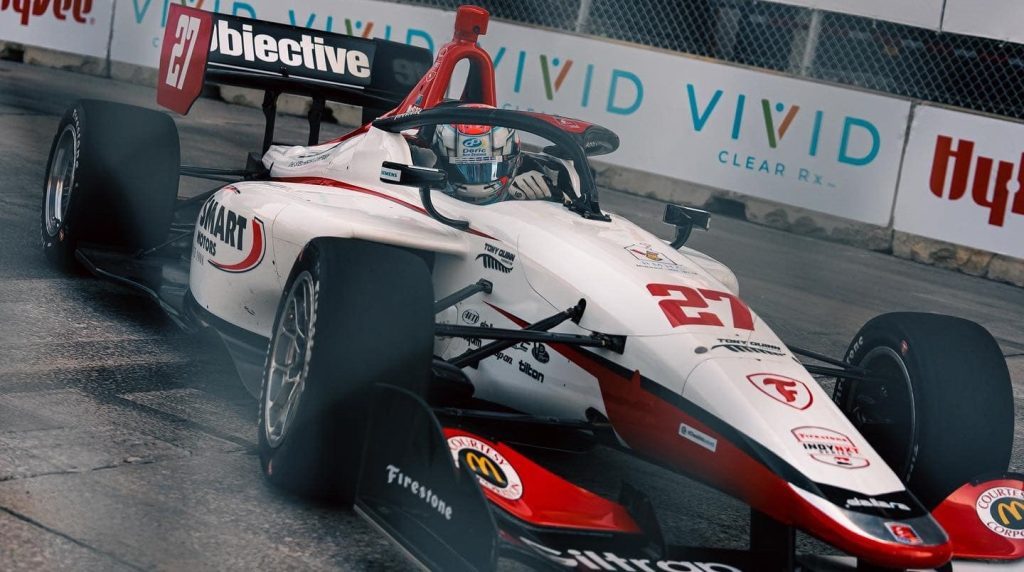 Where: Portland International Raceway, Portland, USA
NZ Times:

Qualifying: Sunday 12.30 pm
Race: Monday 6.10 am

How to watch: Free live stream (free to create an account on Indycarlive.com)
Hunter McElrea currently sits second in the Indy NXT championship standings, having finished on the podium in the past two rounds, including a victory at Indianapolis. Championship leader Christian Rasmussen is 50 points ahead.
This weekend's Indy NXT race covers 35 laps of the 12-turn, 1.964-mile natural road course.
Jacob Douglas – USF2000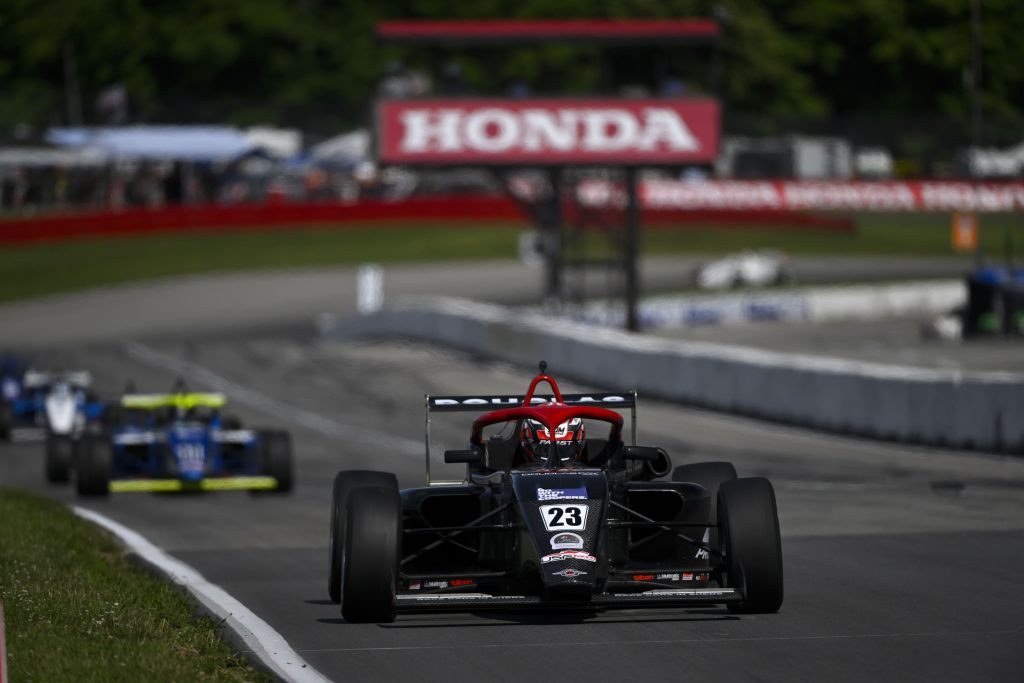 Where: Portland International Raceway, Portland, USA
NZ Times:

Qualifying: Saturday 6.15 am
Race 1: Saturday 11.30 am
Race 2: Sunday 9.15 am
Race 3: Monday 11.20 am

How to follow: USF2000 website stream
Jacob Douglas returns to the United States for the final round of the 2023 USF2000 season at Portland International Raceway for Pabst Racing.
Douglas still sits in the championship top ten despite having missed a round earlier in the year.
Mad Mike Whiddett – World Time Attack Challenge International Drifting Cup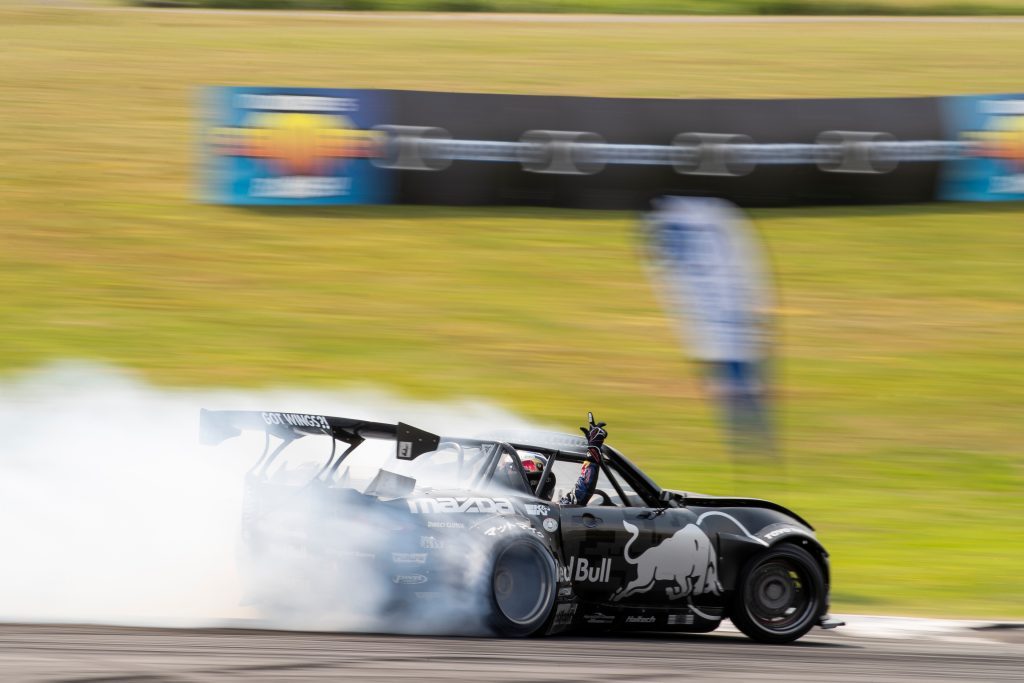 Where: Sydney Motorsport Park
NZ Times:

Qualifying: Friday 8.15 pm
International Drifting Cup: Saturday 9.30 pm

How to watch: Live Stream (YouTube)
New Zealand's Mad Mike will take to the track at Sydney Motorsport Park for the World Time Attack Challenge's International Drifting Cup in the Madlab Red Bull Mazda MX5.
Love motorsport? Sign up to our weekly motorsport e-newsletter and keep up to date with Kiwis racing around the world.