A total of 796 Suzuki Jimny four-wheel drives have officially set a new Guinness World Record for the most vehicles to turn their headlights on at the same time.
Owners only had a five-second window in which they could switch on their lights simultaneously, breaking the previous record by nine vehicles.
You may be wondering where in the world would you find nearly 800 Jimnys to set such a record and the answer to that would be at the Jimny Gathering in South Africa.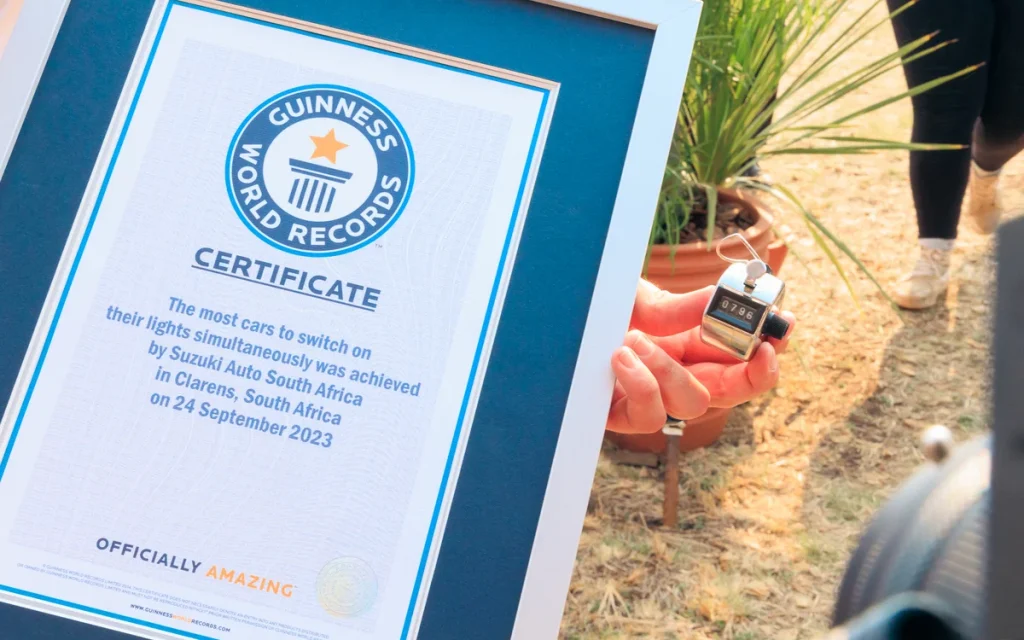 The multi-day event ran from September 22 to 24, 2023, and consisted of a music festival, campsite, and food vendors, all centred around the compact four-wheel drive.
Not only was this year's event the biggest that has ever been held but it was also attended by the designer of the Jimny, Hisanori Matsushima.
Also present was the new highly-anticipated five-door model which has yet to be released in South Africa but is set to go on sale there later this year.
While the model has been confirmed for our cousins across the ditch in Australia, the five-door Jimny is still under consideration by Suzuki New Zealand for our local market.