Volkswagen has taken the covers off what will become its affordable fully electric hatchback, the ID. 2all concept.
The carmaker initially outlined the model's price which sits at €25,000 ($NZ42,729) before revealing what the car could look like once it enters production. However, it quickly followed up by revealing the concept car.
Based on Volkswagen's Modular Electric Drive (MEB) Entry platform, the front-wheel drive EV is said to produce 166kW and have a range of up to 450km on a single charge.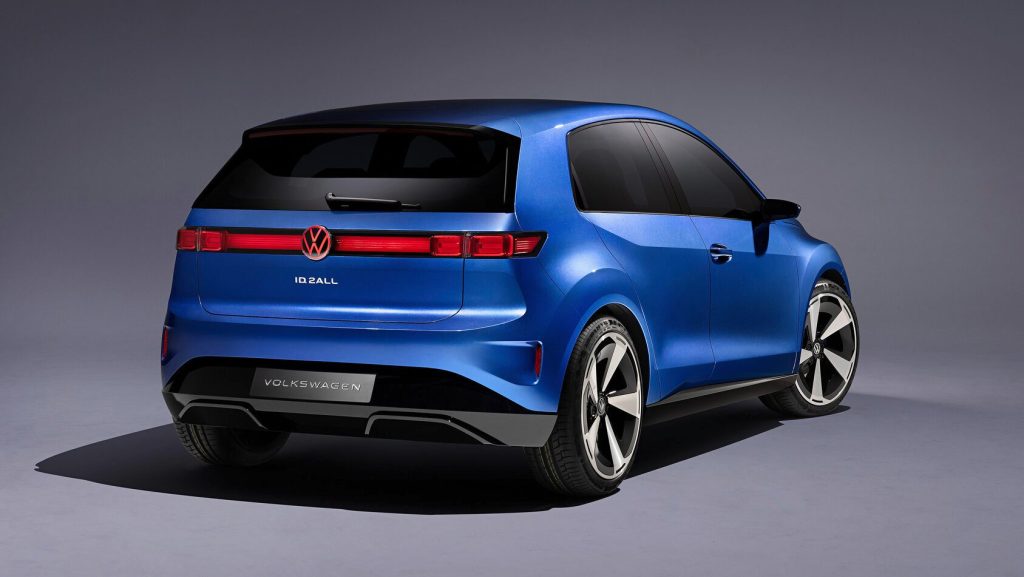 A 0 to 100km/h sprint takes 7 seconds but once the battery runs low, charging time from 10 to 80 per cent requires 20 minutes of your time when using fast charger.
The ID. 2all concept also introduces us to the new design language of Volkswagen which the company's Head of Design, Andreas Mindt, says makes use of three pillars including stability, likeability and enthusiasm.
One such element the brand is proud of is the car's C-pillar design which first made its appearance on the Mk. 1 Golf. The rear door handle is also hidden which makes the body look as if it were a three door.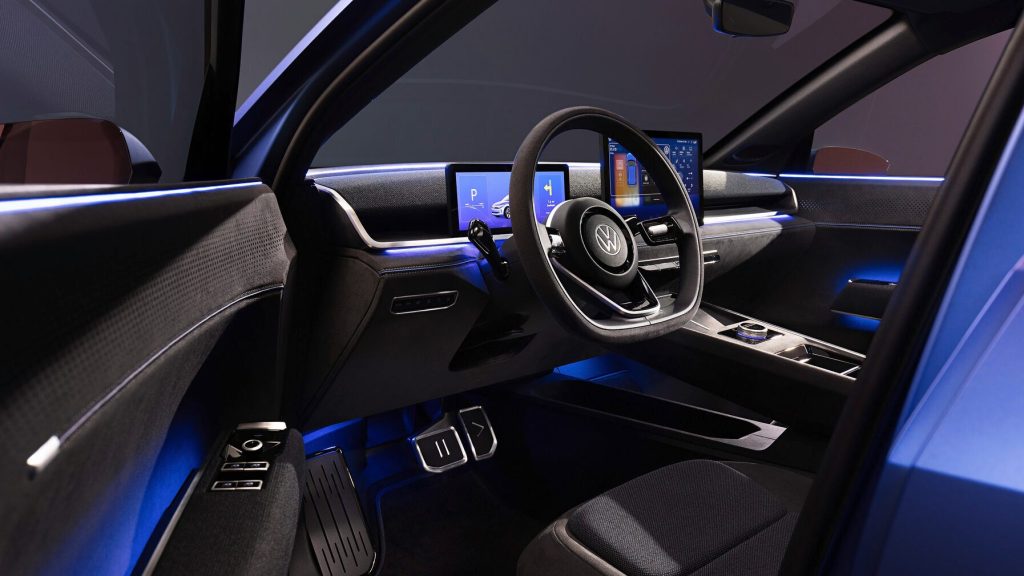 The interior is also just as playful as the outside with plenty of screens to interact with and funky pedals which mimic a play and pause buttons for the respective accelerator and brake. It wants to be practical too, with storage ranging from 490 to 1330 litres.
A production Volkswagen ID. 2all is expected in 2025 as part of the company's 'electric offensive' which aims to introduce ten new models by 2026.