If you're still looking for the perfect vehicle to take on your next summer roadie, the new Volkswagen California camper could be the one for you.
Although this is just the concept version, it's apparently pretty close to the real deal which is now based on the Multivan.
That means the new house on wheels will be underpinned by Volkswagen's MQB platform, the same used on its cars, giving it more room inside compared to the old Transporter-based model and a plug-in hybrid powertrain option.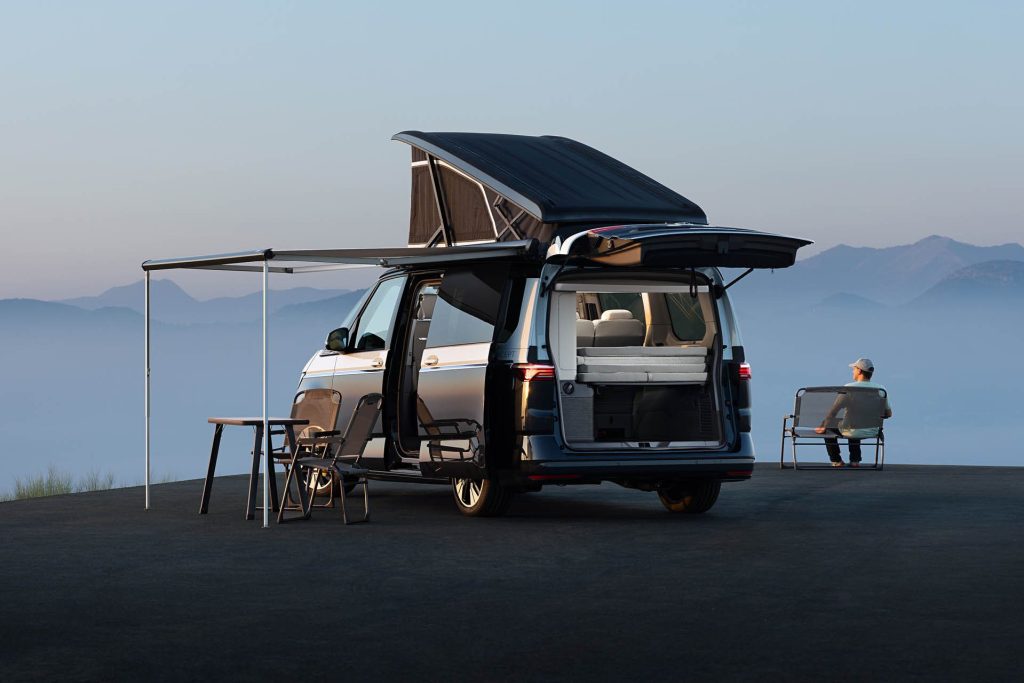 Speaking of electrification, the advantage of going PHEV is that the onboard lithium-ion batteries can act as a 12V power supply for appliances separate from the engine.
Not just the chassis, but the living area of the California concept has undergone a complete redesign too, with both sides of the vehicle getting their own sliding door. So essentially, it no longer matters what side you decide to set up your chairs and fold-out table on.
There's also a folding awning on the left and a sun sail on the right, creating three separate livable zones including a dining room, kitchen, and bedroom.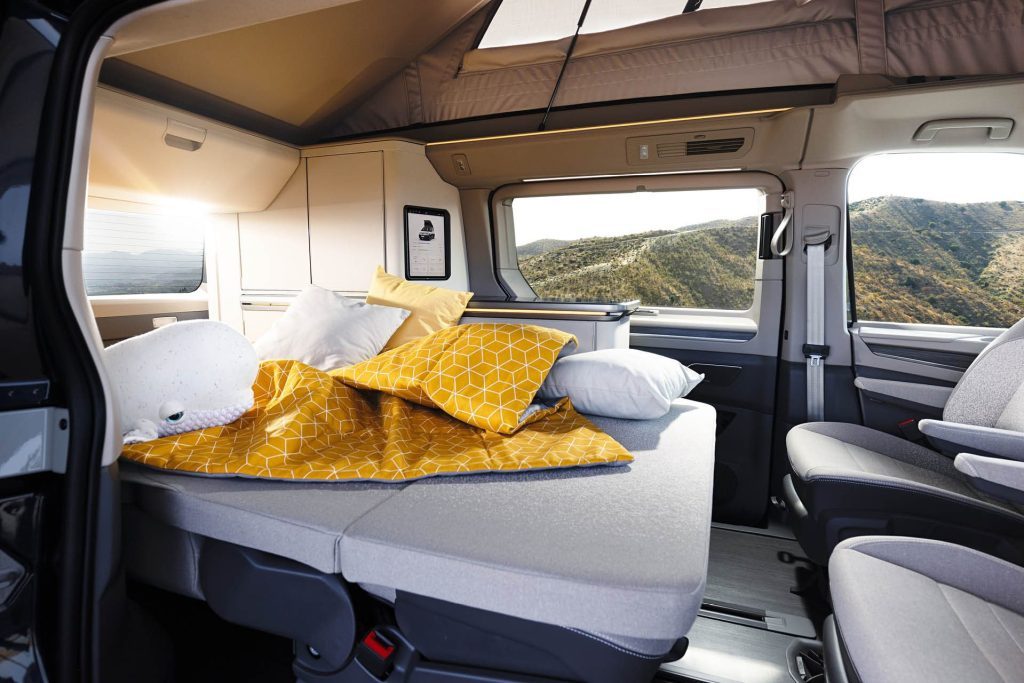 Both front seats can be rotated 180 degrees to face the rear compartment, which comes with a table, while the rear seats fold flat into a bed. A pop-out roof also offers a little extra headroom inside, while doubling as a way to see the stars through its large windows.
As for the kitchen, there's a 230V induction hob, integrated gas cooker, sink, and refrigerator, each of which can now be accessed from the outside. The same goes for the kitchen draws, making it easier to grab your knife and fork.
Plenty of LED lights and USB-C sockets can be found throughout the vehicle, making it easier to find your way around and charge your devices respectively.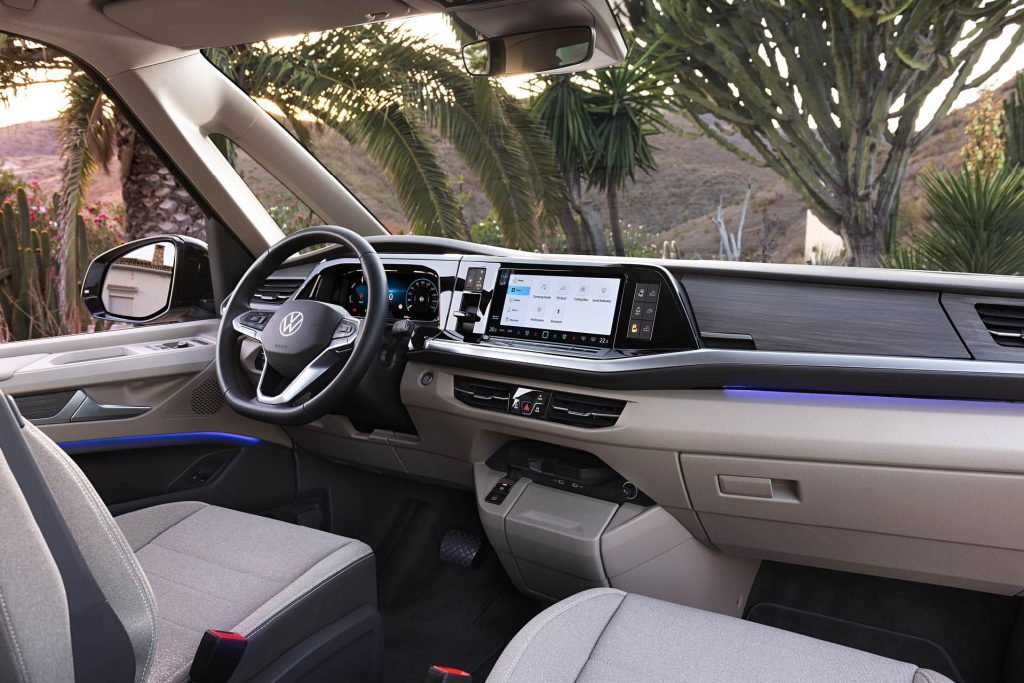 All of the California's features that are relevant to camping can be controlled via a portable tablet mounted to the C-pillar, including the pop-up roof and interior lighting, while it can also be used to check information about fresh and waste water levels, power supply status, the refrigerator, and auxiliary heater. These can also be controlled using the "Cali on Tour" app on a smartphone or the vehicle's infotainment system.
The Volkswagen California Concept will go on display at the Caravan Salon trade fair in Düsseldorf, Germany this weekend before a production model is revealed in 2024.