Restomod firm Fifteen Eleven Design has unveiled its latest creation, a "contemporary recreation" of the Porsche 914. As for the price, it'll set you back an obscene £350k ($NZ750k).
Hear us out, as this is no ordinary entry-level Porsche. That rings especially true when you hear that it has been given the same engine as the Cayman S (987-generation), a far cry from its old Volkswagen air-cooled flat four-cylinder.
It gets even better when you look at the power figure, with the donor 3.8-litre six-cylinder boxer making between 283kW and 298kW thanks to a new set of forged pistons, standalaone ECU, and host of other go-fast goodies.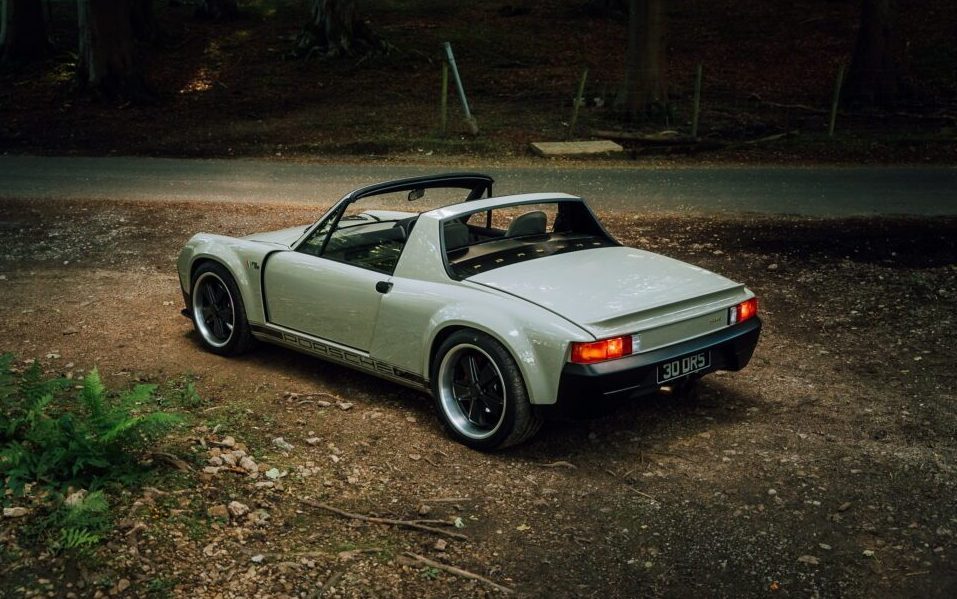 Power is then sent to the rear wheels through a six-speed manual transmission, while the handling characteristics of the 914 have been upgraded with three-way adjustable coil-over shock absorbers. Braking is taken care of by a set of Brembo four-piston callipers with cross-drilled, vented discs from Porsche itself.
Other new additions include a stainless steel exhaust system, fly-by-wire throttle, and 18-inch Fuchs wheels wrapped in Michelin Pilot Sport 2 tyres.
As for the chassis, the entire thing has been reworked by Fifteen Eleven with all the suspension pick-up points being redesigned the accept the Cayman gubbins, while the body shell has been strengthened and stiffened.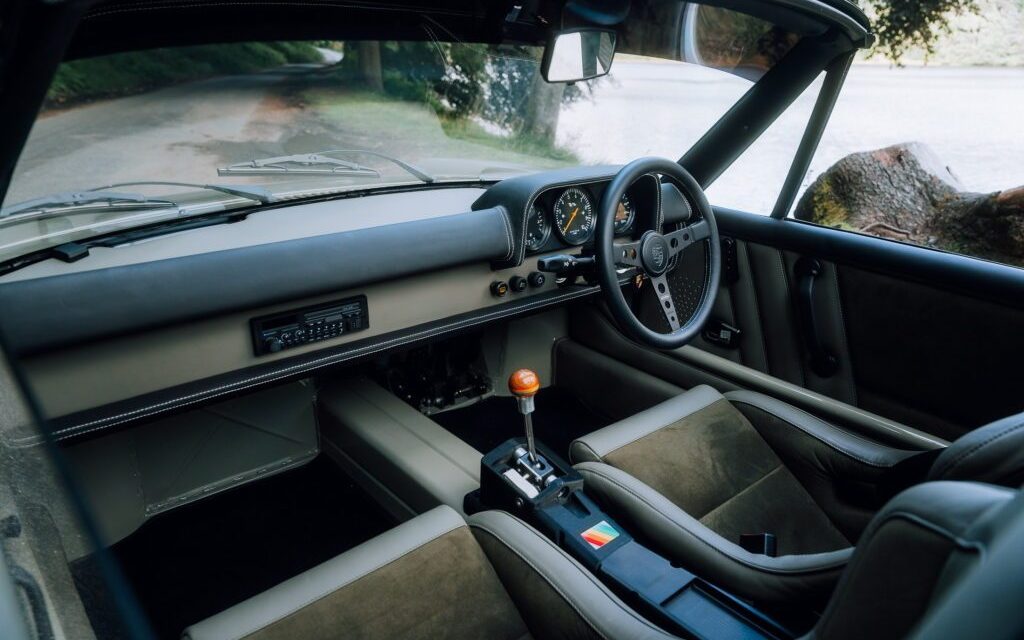 Visually, the restomod 914 has grown wider and more staunch thanks to a new set of carbon fibre panels and a new ducktail rear lip. The bonnet and front bumper have been redesigned to help funnel air into the radiator and oil cooler, while a set of LED headlamps and 'Moby Dick' style driving lights top it all off.
Inside you'll find that leather and suede clads almost every visible surface, while the bulkhead has been redesigned to create more legroom.
Customers can customise their Fifteen Eleven Design Porsche 914 restomod to their heart's desire, with the car also being offered in left- or right-hand drive.