Take one Indian Scout, add a pinch of power and bigger wheels, and you've got yourself a Victory Octane. Is this merely a Scout with clout, or is it something more from victory?
Victory is a brand that was established by Polaris to take on the might and power of Harley Davidson. That's a big ask for a brand without the heritage of the established marque, and given its similar focus on big V-twin cruisers why would punters make the change?
Polaris is also responsible for resurrecting Indian, a heritage brand, and the strike rate has been better. Moreover, Indian has a winner in its middleweight Scout. With Victory tasked to improve its lot, it needs something that will sell in significant numbers. Management probably looked across the aisle at Scout and thought "we want some of that". So the first product in a new model offensive is the Octane, based on the best selling Indian, meaning Victory didn't have to develop a new machine from the ground up.
What is it?
It's a rebadged Indian Scout, though Victory reckons only one-third of parts are shared. Despite that, and Victory's talk of three concept bikes instrumental in Octane's development, it looks to me like a Super Scout. The company is also trying to brand Octane as something rather different from Scout, describing it as "modern American muscle". But know this; despite slightly different wheel sizes and engine outputs, its bare bones are Indian Scout and it feels just like one to ride. Even the engine which has been bored by 5mm (out from 1133 to 1179cc), and has a bit more power and torque (up by four units each) still reminds strongly of Scout, albeit slightly perkier. Styling is different and there are more blacked out components and less chrome but there's no getting away from its true donor.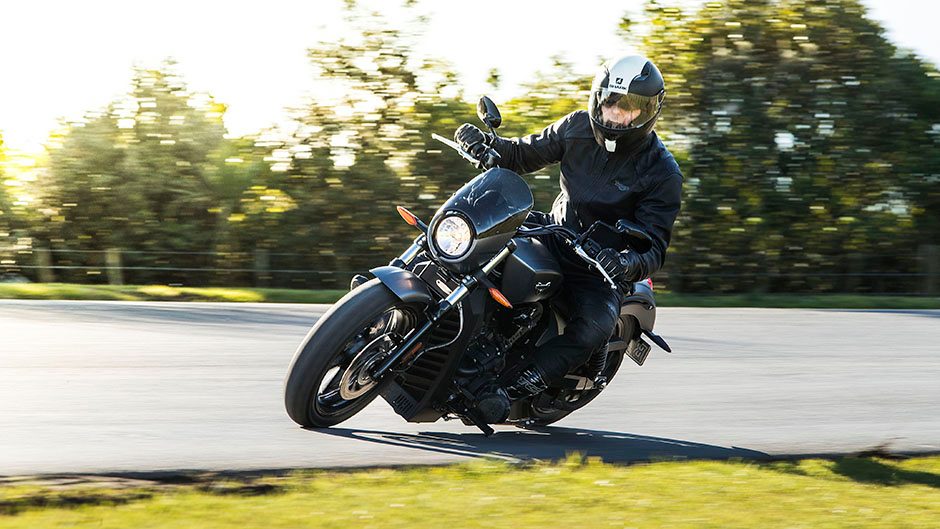 Is it much quicker?
It's faster than the Scout, but not dramatically, like the difference between Scouts 60 and 69. There's a slightly sharper throttle response but not much more palpable muscle. Octane has the same number of horses as torques, 104 of one (at 8000rpm), and the other (developed at 6000rpm). Victory reckons the twin-cam multivalver will rev to "beyond 8000rpm" but not by the rev counter it won't, as that's exactly where the limiter chimes in.
As to how much faster? It's nearly half a second quicker 0-100 and 0.3sec 80-120. Victory reckons 0-96km/h in "under 4.0sec" and we got 0-100 in pretty much four seconds flat using the clutch when upshifting. However, without we managed a couple of 3.7sec runs. None of the bigger Victorys runs it close.
Is it a muscle bike?
Hmm, on balance I'd say not. Much of the marketing hype from Victory centres around how this bike now holds some world record for a rolling burnout. That's until some other company decides to do one longer than 3.57km. A burnout, no matter how long, does not a muscle bike make. The reason I'm loathe to describe it as a muscle bike is that it isn't crazy good at doing a standing burnout. We tried the conventional way and it simply wouldn't cooperate, jack-rabbiting the front tyre forwards without breaking traction at the rear. You need to muscle it into submission by vigorously dumping the clutch with a whole lot of power applied, not recommended. If you get rolling in first, pull the clutch in, grab a fist full of revs and dump the clutch it's much easier to initiate the burnout that way. Only you'd better know what you're doing should things turn pear-shaped. As the Victory guys suggest, if you lose control you're better off lying the bike down on its side than backing out of the throttle and risk high-siding. Either that or not try at all, which is undoubtedly safer.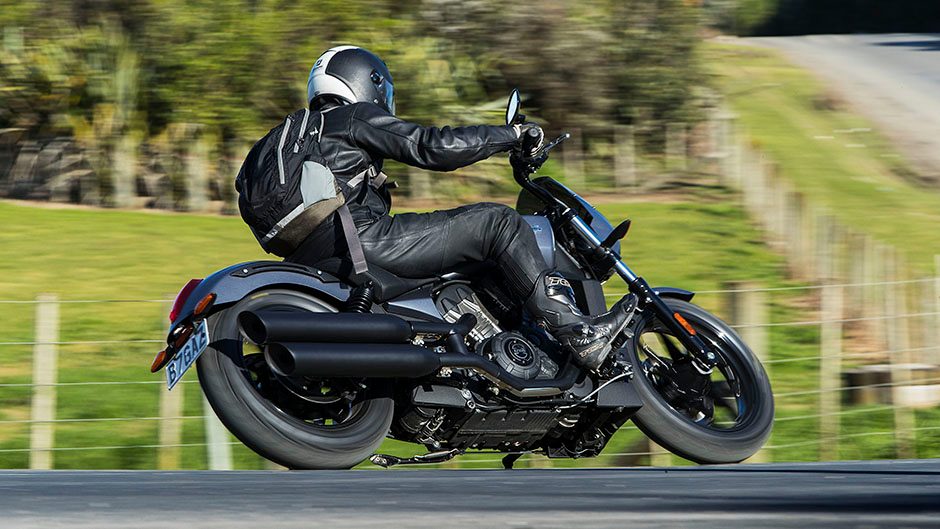 Another reason I'm not quite with Victory on the American muscle thing is that such bikes tend to be ridiculously fast off the line, like 0-100 in under 3sec, and we're talking Diavel and VMax here as classic examples (of muscle, only not American). Taking over 3.5sec to reach 100? And a speedo that ends at 200 clicks? Not quite in the muscle bike park in my book. Muscle bike in training, perhaps.
Is it better than Scout?
The things it does well, it does really very well, just like Scouts then. If you're not wanting a cruiser for long distance touring but more for just getting about on, and the odd weekend ride (alone, single seat only but myriad options for two-up riding), then this is the Victory for you. Especially if you're a head short of being called lofty. With such a low seat height pretty much anyone can ride this, though if you're particularly deficient in the height department reaching the forward-set pegs might be a problem. The new seat is an improvement on Scout's too, it's more scalloped shape keeping you better wedged in place.
This is the best handling Victory, just like Scout is the most agile and fastest of the Indian line-up. Its sheer lack of weight is key. While it has only 32 degrees of lean before touching down, which is nothing to write home about, the pegs do pivot at that point. And by taking wide lines and being meticulous about hitting apexes, you can maintain a decent pace on trips.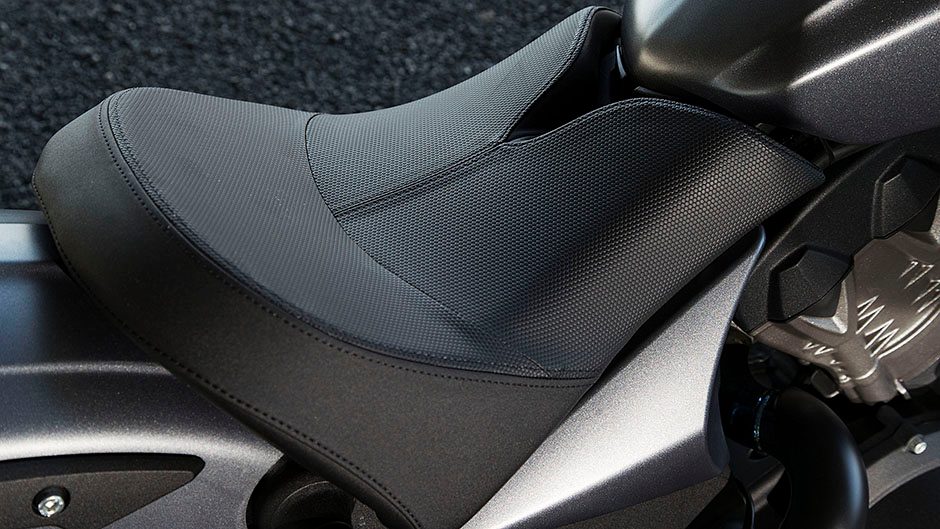 Without being overburdened by weight, the Octane gets away with having just a single disc brake up front, just. On the whole it works effectively, unless you're trying to pin the front end in one place and gently coax the rear wheel to spin up. T'were it ours, we'd be installing an adjustable brake lever pretty quickly. It's fine if you have gorilla mitts but I found applying maximum brake leverage difficult with the lever set so far from the bar. ABS as standard, as it should be nowadays, and there's no traction control but in the dry it wasn't missed. In the wet it might be.
Is styling the main difference then?
Kind of. The Octane looks a bit different from the Scout, but not so much the two are indistinguishable. Changing chrome for black paint doesn't suddenly give it a whole new look. It's kind of like the Clark Kent/Superman thing; only those in the movie cannot tell who he really is. Everyone outside of Victory can see it's a restyled Scout.
But there are a couple of rather natty idiosyncratic features. The wee screen up front is a cracker, shoving aside just enough air to make riding at open road speeds that much easier on the arms. It's diverts the wind blast from about mid-chest level downwards, and makes no noise of its own.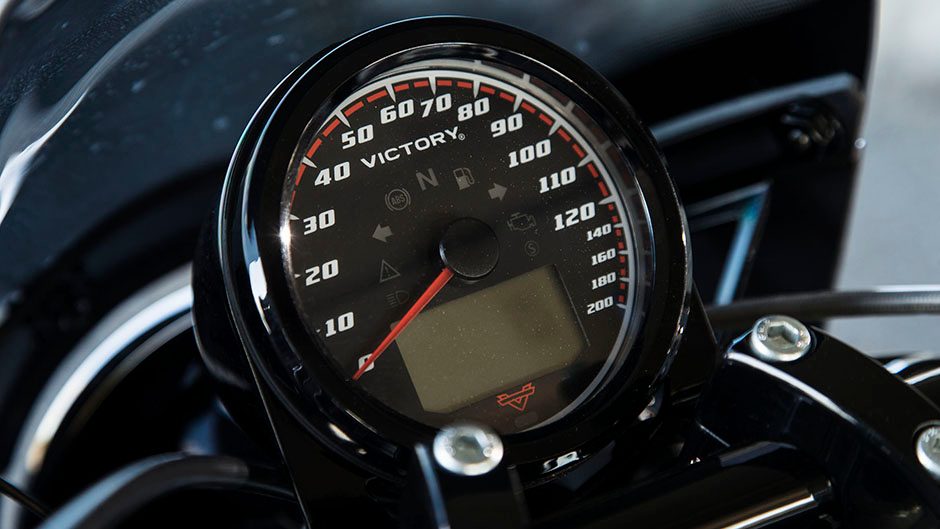 The other difference is the tank which is simply gorgeous on the Octane, especially in the matte grey colour. Octane's lone instrument seems a bit cluttered, especially with the 'Victory' logo in the 12 o'clock area. It's sensible making the speed intervals different, closing them up above 120km/h. The bike feels happiest around the 110km/h indicated speed, with vibration all but imperceptible, mirrors reflecting like a lake at dawn. As speeds rise so do the vibes but not until rates that are socially questionable.
For the price, $21,450, which is the same for a Scout 69, the Victory Octane has an awful lot going for it. It has all the good bits of the Scout, and a mite more speed besides. There are evidently more new models coming from Victory. If any of them are close to Project 156 or Ignition concepts, these could be American bullets.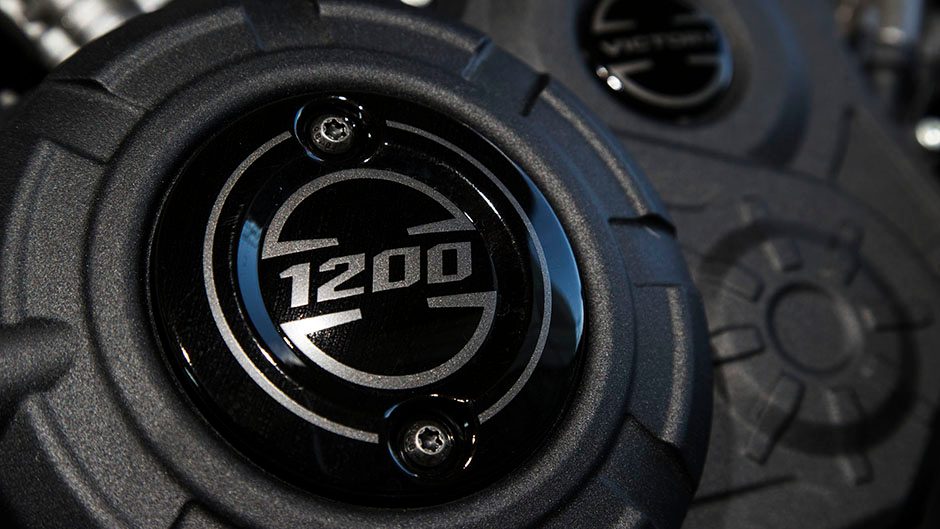 | | | | |
| --- | --- | --- | --- |
| Model | Victory Octane | Price | $21,495 |
| Engine | 1179cc, liquid-cooled, fuel injected, V2, 78kW/103Nm | Drivetrain | 6-speed, belt final drive |
| 0-100km/h | 3.68sec | 100-0km/h | 40.82m |
| 80-120km/h | 2.21sec (62m) | Weight | 250kg |