Formula 1 driver Valtteri Bottas has finally been given the keys to his Mercedes-AMG One, two years after initially placing an order for the $US2.72 million ($NZ4.41 million) hypercar.
But hang on, doesn't he drive for Alfa Romeo now? Yes, he does. Even though he no longer drives for the Mercedes AMG Petronas F1 Team, that didn't stop him from going through with his purchase.
Upon receiving the keys, Bottas took to social media to post his delivery experience at the German carmaker's headquarters in Affalterbach.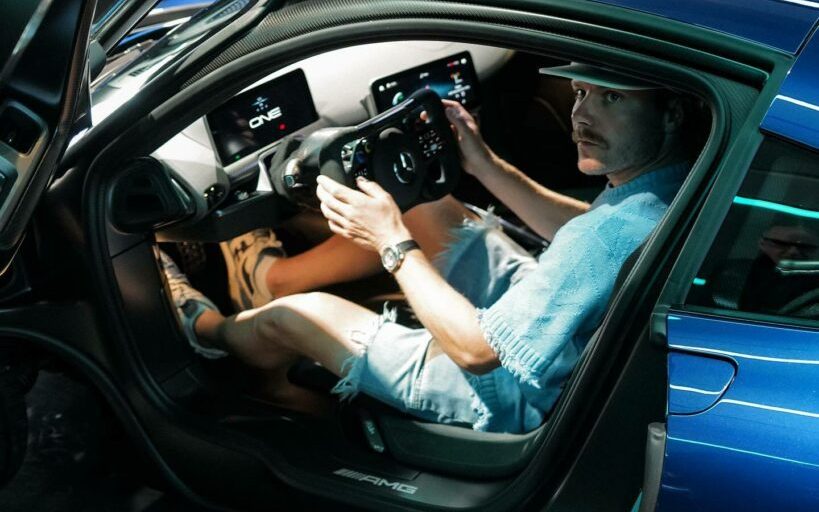 You're probably aware that the AMG One is no ordinary road car, or even hypercar for that matter, and that's because it's powered by the same engine that once used to sit behind the Finnish driver in his previous employer's championship-winning race cars – a turbocharged 1.6-litre V6 hybrid making 782kW.
Mercedes faced many battles in trying to translate the F1 car's technology to the road since the concept was revealed in 2017, mainly with the engine.
So it's understandable that it took some time to build, especially when you realise Bottas' car has been tailored to his own taste with the whole car being finished in a rare blue shade.
Just 275 examples of the Mercedes-AMG One have been produced, with at least three going to current or former F1 drivers including Lewis Hamilton and Nico Rosberg, alongside Bottas.
As for all the other 'regular' punters who bought one, customer deliveries began at the start of this year, just months after the hypercar set a new lap record around the Nurburgring.
Bottas seems to have impeccable taste for high-performance and extremely rare road cars as it wasn't long ago that he received the keys to one of 500 Alfa Romeo Giulia GTAms.