The first electric Lexus is now here, the UX300e on sale now at $79,990. That includes on road costs and those shopping EVs will know that means it qualifies for the tax-payer funded rebate of $8625. And those sniffing about the market place for an EV will know that's the same price as a long range Hyundai Kona, a similar sized compact SUV. So you could get yourself into a Lexus for Hyundai money here. The but is the ultimate touring range however, the Lexus with an NEDC figure of 360km. Lexus NZ says this is the only figure it has been supplied with, and that this old testing cycle is still valid for compliance in NZ. However, the WLTP range of overseas models (which won't differ massively in terms of specification to the NZ spec) is between 300 and 315km. Which is still plenty for urban commuters, we say. The Kona 64kWh has a WLTP range of 484km for comparison.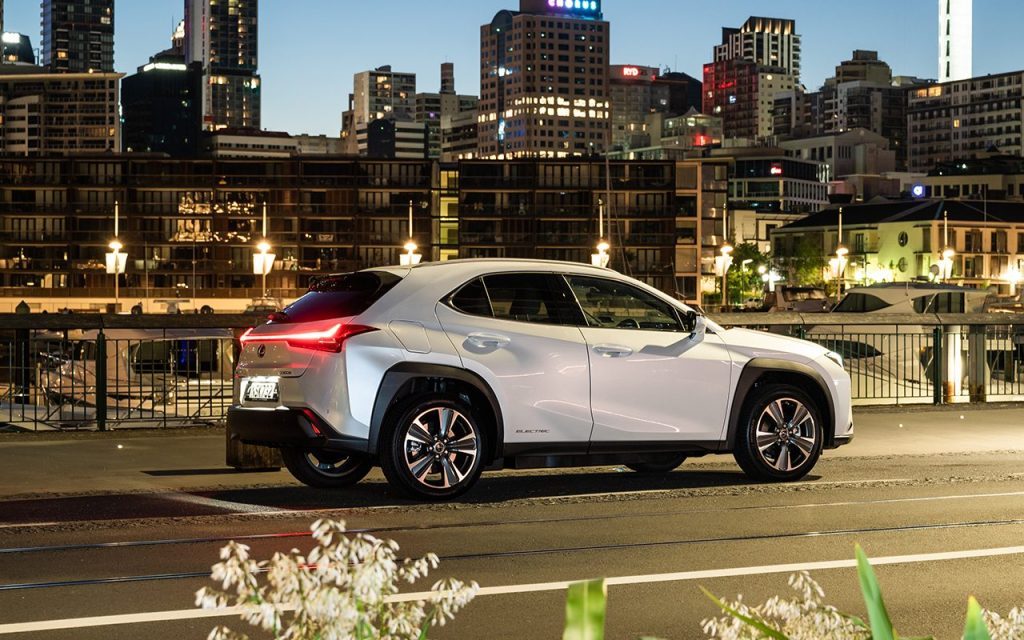 TheUX300e's charging creds aren't industry leading either. It uses a CHAdeMO DC connection (CCS not an option apparently) with a 50kW max and taking 80mins to charge. A three-pin trickle charger (which isn't part of the price) takes 24hr. And so Lexus is encouraging buyers to install a wallbox, the 32A feed able to refill a flat battery in 6.5hrs. It is offering this to customers from $3140 installed, and you'd be wise to take it up with the rebate dollars.
The car is covered by the usual Lexus care package of four years unlimited servicing and warranty while the battery has eight year/160,000km cover. Lexus has utilised an air cooled battery management system to help prolong life and increase performance.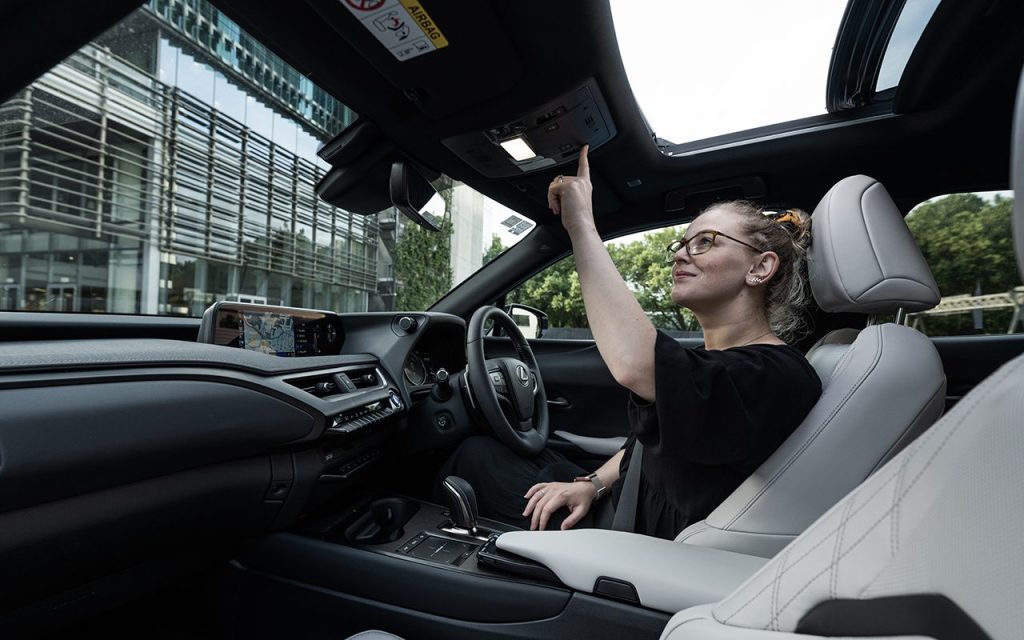 The UX300e has a 150kW/300Nm motor turning the front wheels, 0-100km/h taking a claimed 7.5sec, making it the quickest UX offered, despite a 160kg weight disadvantage. The suspension has been tuned to compensate, the EV with special rear dampers developed by Yamaha. There is not much difference in a styling sense between the EV and the hybrid version of the UX, though Lexus says there is a bit more boot space in the back of the EV, with the battery placed under the floor and back seat of the 300e. There are steering wheel paddles to adjust the amount of brake regen through four stages, there are the usual drive modes including Sport where you get the full serving of torque, and an active sound control to engage the driver. Sounds like something we can't wait to turn off. We haven't driven the car yet, but will do soon, with a full review in the February issue.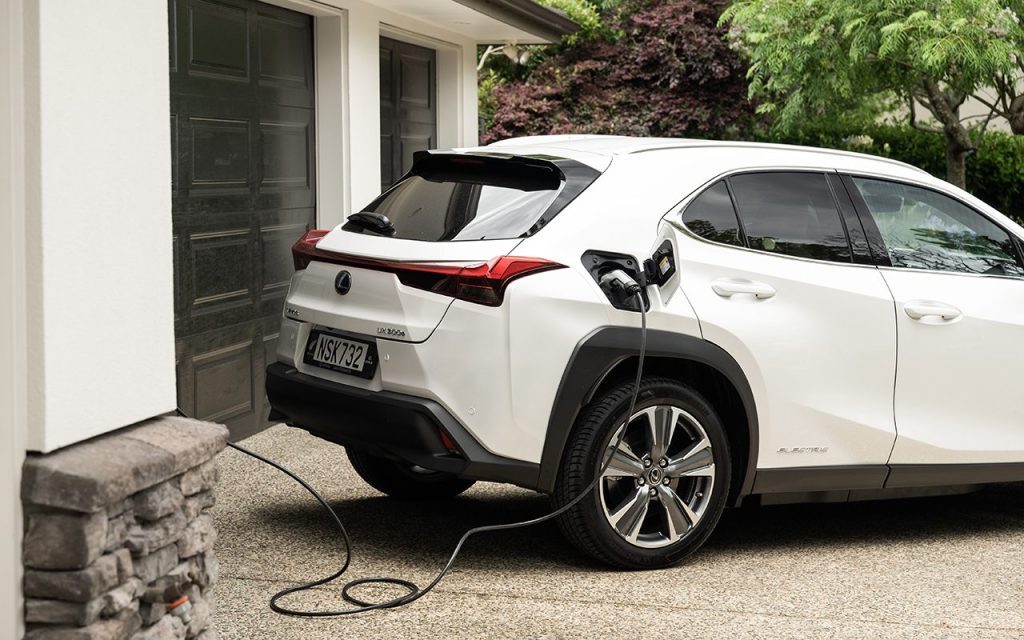 Lexus says the car is arriving at the right time, the luxury market up more than 50 per cent on last year, and interest in electrified prestige machines also steadily rising to more than 33 per cent market share. But that's if you include Tesla sales as luxury vehicles, we tend to view them as expensive tech devices. Lexus as a brand has its hybrid models making up around 70 per cent of its sales this year, and that is helping reduce its average CO2 figures. In 2017 that average was 181g/km, in 2021 it'll be 141g/km. It has positive predictions for the future, envisioning a figure of 86g/km in 2024 thanks to sales of the UX300e and new models like the plug-in NX and other future EVs. Lexus already has 90 orders for the UX300e.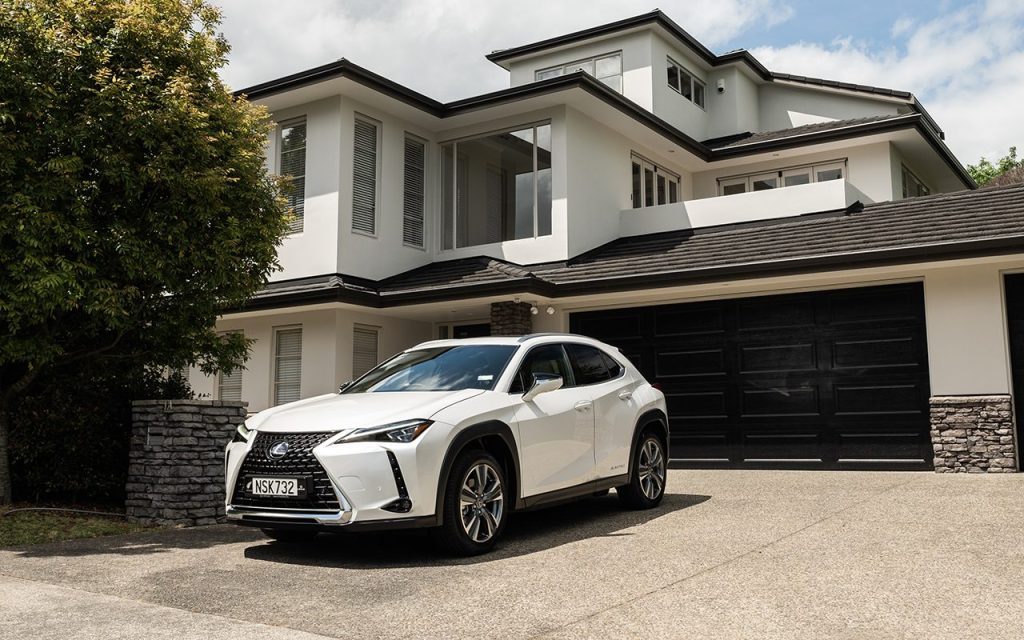 However, Lexus is currently in a supply pickle with more orders than cars. By the end of the year it will have registered 1000 new models, a high point for the brand here, yet it has taken 1400 orders. So the demand is there, and the brand is looking at 1500 sales in 2022, and 2000 in 2024. Much of that growth will be in eclectic models, with a projected 500 UX sales in 2022, half being hybrid, the other the full EV. 
Part of the bullishness stems from the addition of an entry model UX300e aimed at fleets. This will only be available through an operating leasing option and through established sales channels, you and I can't get this model it seems. But the plan here is that once the lease is up, Lexus takes back the vehicle to feed it into the second hand market, helping with affordability for private buyers in a couple of years time. Sounds promising.