Although Ford's local arm has announced plans to incrementally phase out the sale of pure internal combustion engine SUVs and commuter cars, there's no imminent end in sight for the hulking fire-breathing Mustang GT V8.
Overnight Ford New Zealand confirmed it would be offering an updated version of its 2020 Mustang Series 1 RTR for 2022 in a limited, mostly built-to-order capacity.
For those familiar with the Series 1 RTR (you can read our review of it by clicking here) this will feel a lot like deja vu, as little has changed to the recipe. A large chunk of the aesthetic changes, like the signature twin-nostril day-time running light LEDs, the stripe package, and the bumpers, are effectively carryovers.
There are some minor differences here and there, though, like the new 20-inch black mesh RTR wheels and, naturally, the fact that the car will be based on a MY2022 Mustang. The latter means it gets the model's latest tech updates, which include FordPassConnect, allowing owners to turn on, lock/unlock, and locate their car remotely on their phone.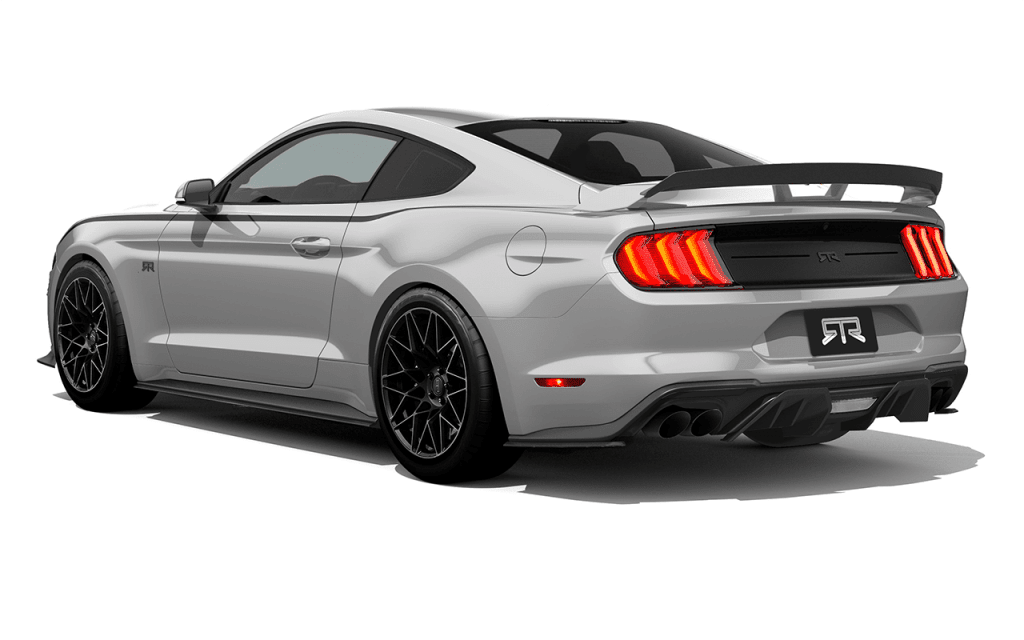 On top of the visual changes, the RTR Series 2 adds the tuning firm's performance suspension set-up. The Coyote 5.0-litre V8 under the bonnet is untouched, still producing the standard 339kW of power and 556Nm of torque. Although, there's no stopping one from paying CTB Performance a visit and chucking a supercharger on top.
Things might get a bit more complicated if you want a manual, mind you. The RTR Series 2 is exclusively offered with Ford's 10-speed automatic. No 6-speed to be seen. 
Other changes include things like RTR floormats, Ford Performance sill plates, RTR badging and insignias everywhere, RTR puddle lights, and a signed RTR plaque in the interior signed by RTR founder and Formula Drift legend Vaughn Gittin Jr.
The model is priced at $93,990 not including on-road costs, meaning a steady price hike on the 2020 RTR Series 1's $89,990.
"We are excited to bring another limited run of Mustang RTR vehicles to the market," said Ford New Zealand marketing manager of SUV and passenger vehicles, Rachel White.
"Stunning to look at and great to drive. If people are keen to get into one they should contact their local Ford dealer straight away. We've got limited volume and a variety of colours to choose from but it's also first-in, first-served so to secure one and the colour you most want, call today."