Even though their initial unveiling took place well over a year ago, the car community continues to deliberate about BMW's bold new grille design, best highlighted by the M3 and M4.
The huge twin kidneys were somewhat inevitable. BMW had been steadily increasing the size of its grille on most models, including the likes of the X5 and X7. Fast forward to today, and the vitriol seems to have died down somewhat, presumably as some critics warm to the look.
Although that hasn't stopped tuning companies from having a crack at an aftermarket alternative.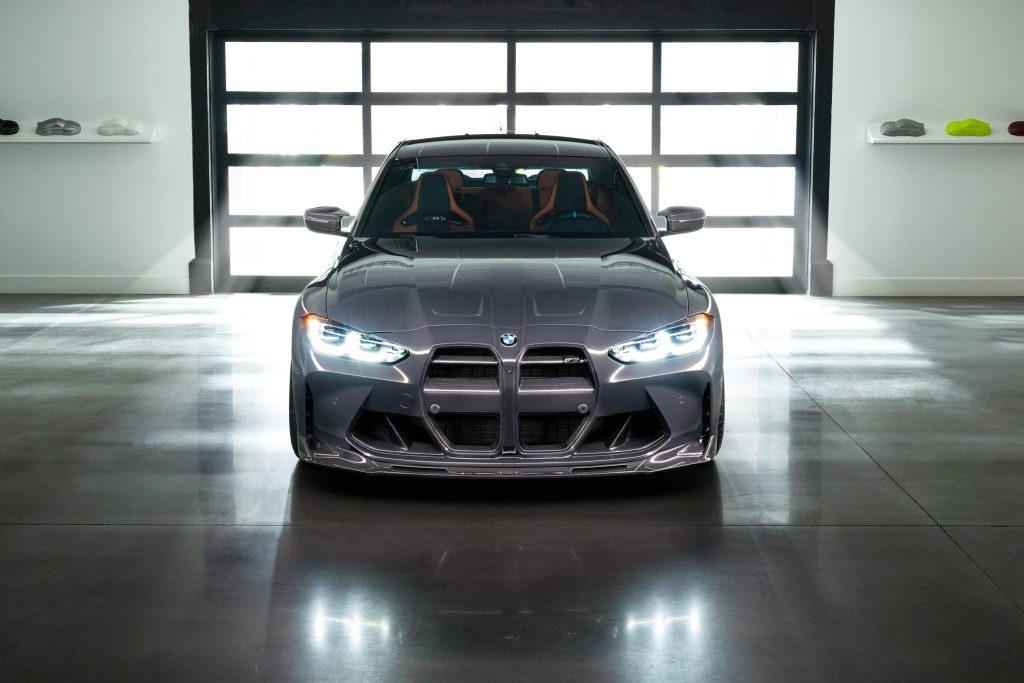 Enter German company Vorsteiner. It's released a series of cosmetic upgrades for the BMW M3 and M4. These include a new set of side skirts, a new diffuser, spoiler, splitter, a new and a new grille; all made out of carbon fibre.
The grille adds two sets of horizontal bars; one small one up top that houses an M badge, and a much thicker one lower down.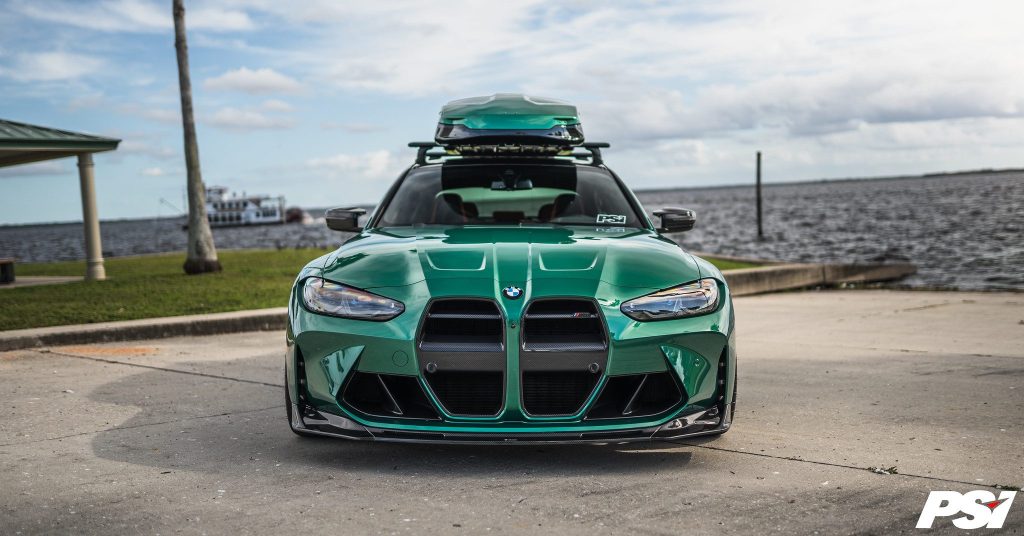 This addresses one of the most consistent critiques of the factory grille, ensuring that each perforation it isn't one single gaping chasm while also 'framing' a space for a number plate.
It also gives the M3 and M4 more of a race car look. Apart from being formed out of carbon fibre, its more open apertures evoke the appearance of the grille on BMW's M4 GT3 race car, which makes its debut in the global formulae this year.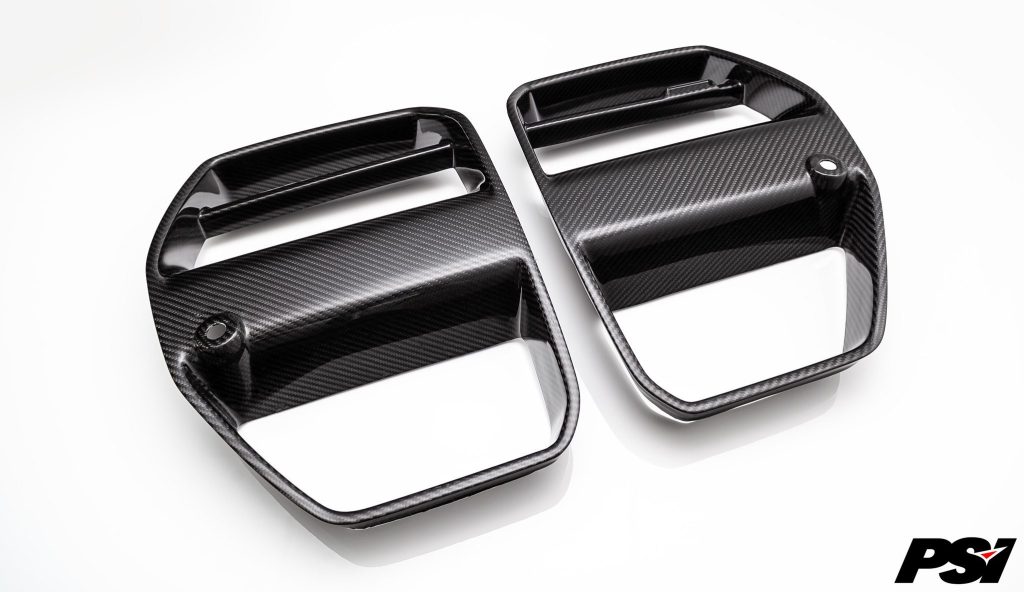 Unlike some previous restyled front ends, the Vorsteiner grille is designed to fit the original bumper, making it a little easier on the bank balance than a more comprehensive kit.
The grille by itself is priced from US$899 in plastic form, and US$1,499 when optioned in carbon fibre. And for those curious, the full kit can be had for US$8,684.