Hyundai's new Tucson hybrid SUV will begin at $61,990 and comes with a rebate of $2,900.
Hyundai New Zealand confirmed the prices of all the new Tucson models today, as well as providing estimates of when we can expect first arrivals.
The hybrid models will be here in the year's third quarter, whereas the plug-in hybrid will be closer to the end of year.
The PHEV does not qualify for a Clean Car Discount because it exceeds the $80,000 cut-off
Full pricing is here:
| Model | Price |
| --- | --- |
| 2WD Hybrid Entry | $61,990 |
| 2WD Hybrid Elite | $66,990 |
| AWD Hybrid Entry | $67,990 |
| AWD Hybrid Elite | $72,990 |
| PHEV Entry | $83,990 |
| PHEV Elite | $89,990 |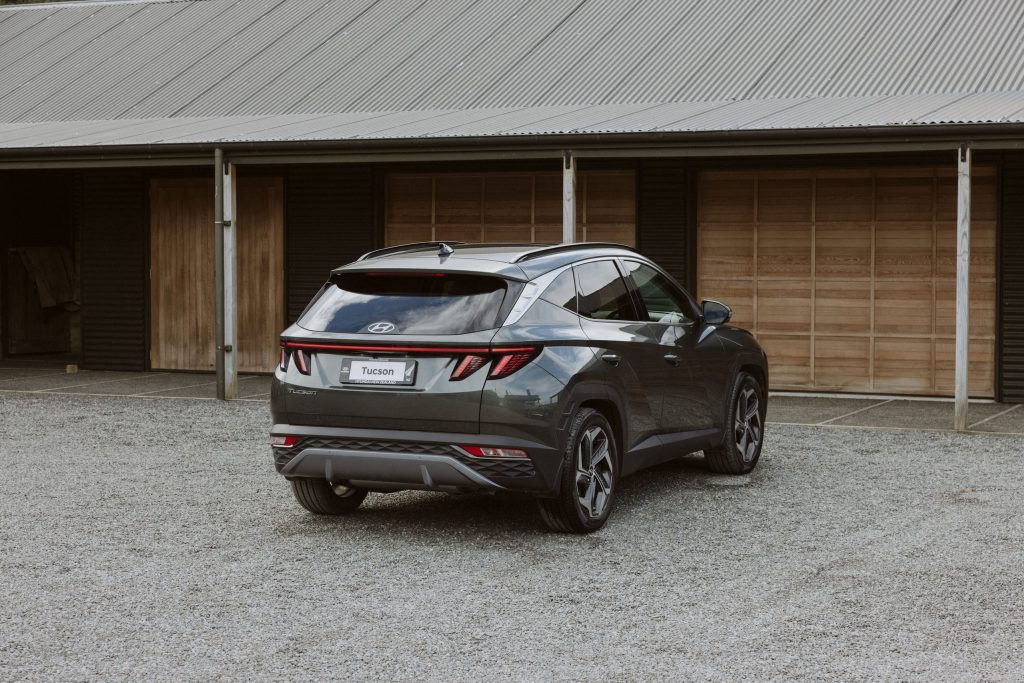 The hybrid and PHEV share similar powertrains. Both have an electric motor paired with a 1.6-litre turbocharged petrol engine. It's the same powertrain found in Hyundai's Santa Fe hybrid fleet.
Power outputs between the two are different. The hybrid has a combined output of 169kW. The PHEV has a bit more juice, pumping out 195kW.
The PHEV has an all-electric range of 56 km.
The hybrid comes in all-wheel drive and two-wheel drive, whereas the PHEV is solely AWD.
Zero to 100 km/h takes 8.0 seconds in the 2WD hybrid and 8.2 seconds in the PHEV.
All of the Tucson range has a six-speed torque converter automatic transmission.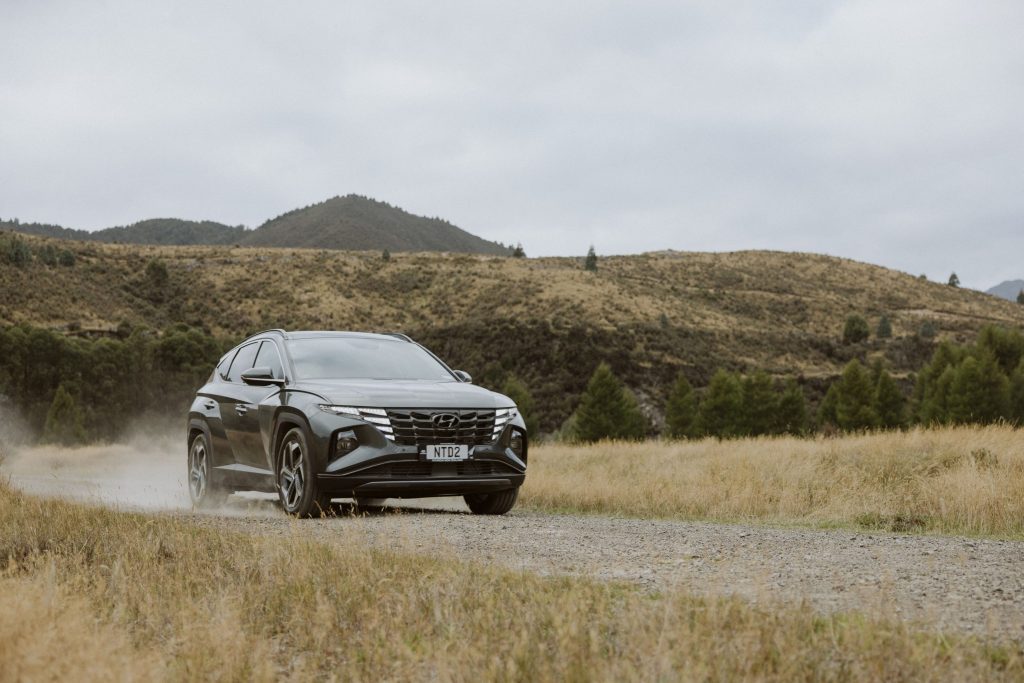 Exterior-wise, you'll be hard-pressed to locate any distinct differences between the hybrid and non-hybrid Tucson. The new model has some minor tweaks, namely an active air flap to maximise fuel efficiency, but nothing visually striking.
It's ditto on the inside. Each hybrid model comes in Entry trim or Elite trim. As expected, the pricier Elite trim has a larger touchscreen and high-res driver display.
You even get nine different colours to choose from. Three of which are black.