Triumph has completed testing of its first electric motorcycle, the TE-1 prototype, which promises power of 130kW (175hp), peak torque of 109Nm and a range of 161km.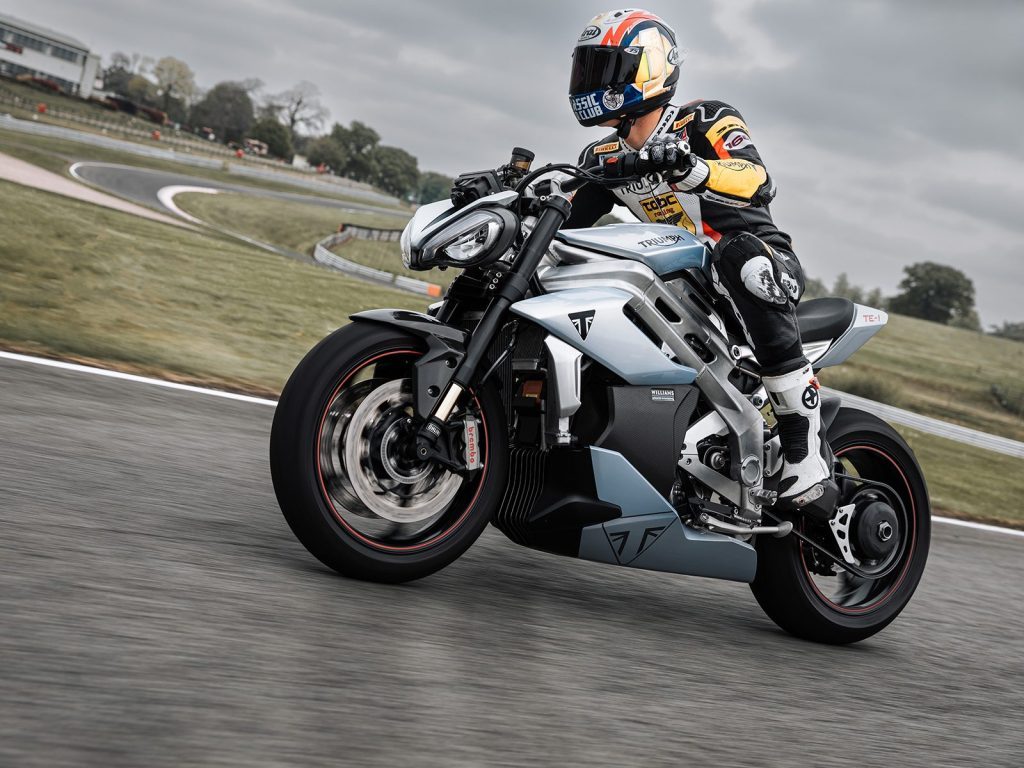 The development team reckons it will accelerate from zero to 96km per hour in 3.6sec, (which puts it in Street Triple territory) with a 0-80 per cent battery charge time of 20min, though on what type of charger is not specified. Total weight is 220kg, slightly less than that of Ducati's electric racer and around one-quarter less than that of rival electric road bikes already in production.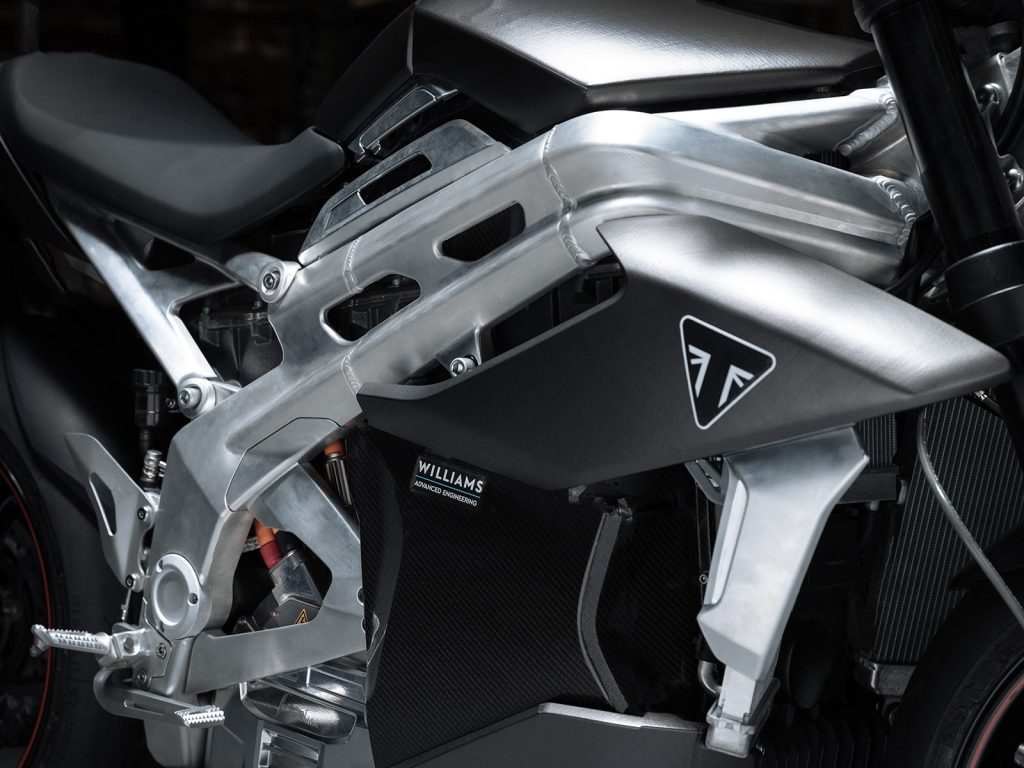 The TE-1 has undergone an extensive test programme involving both rolling road and track assessments. Now concluded, Triumph and its co-developers feel that the project has exceeded their expectations, and "paves the way for the exciting electric future to come from Triumph Motorcycles".
The extended range of the TE-1 has been achieved by implementing regenerative braking, and the team feels there is scope for further optimisation, as well as greater efficiencies in the motor generator unit and transmission.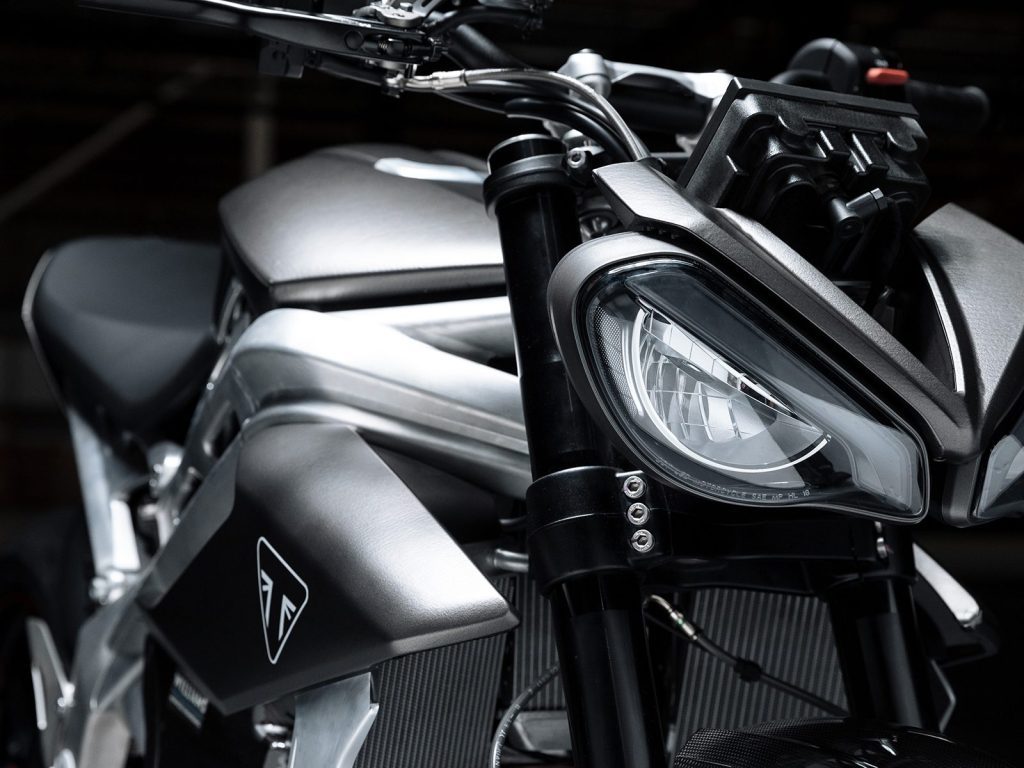 They also say that even now the TE-1's performance matches that of the Speed Triple 1200, but we've tested that bike which produced a 0-100km/h time of 3.3sec. That said, its 0-160km/h figure of 6.2sec seems pretty quick, though we don't check that performance parameter for obvious reasons.
Its solid performance the team attributes to weight savings as well as power and torque characteristics of the motor. The physical size of the TE-1 is similar to that of a Street Triple, even if its weight is much closer to that of the former Speed Triple 1050.
The team feels further improvements to performance are possible by optimising TC and front wheel lift control but in our experience this often slows acceleration, the exceptions being for wheelie monsters like Kawasaki's H2.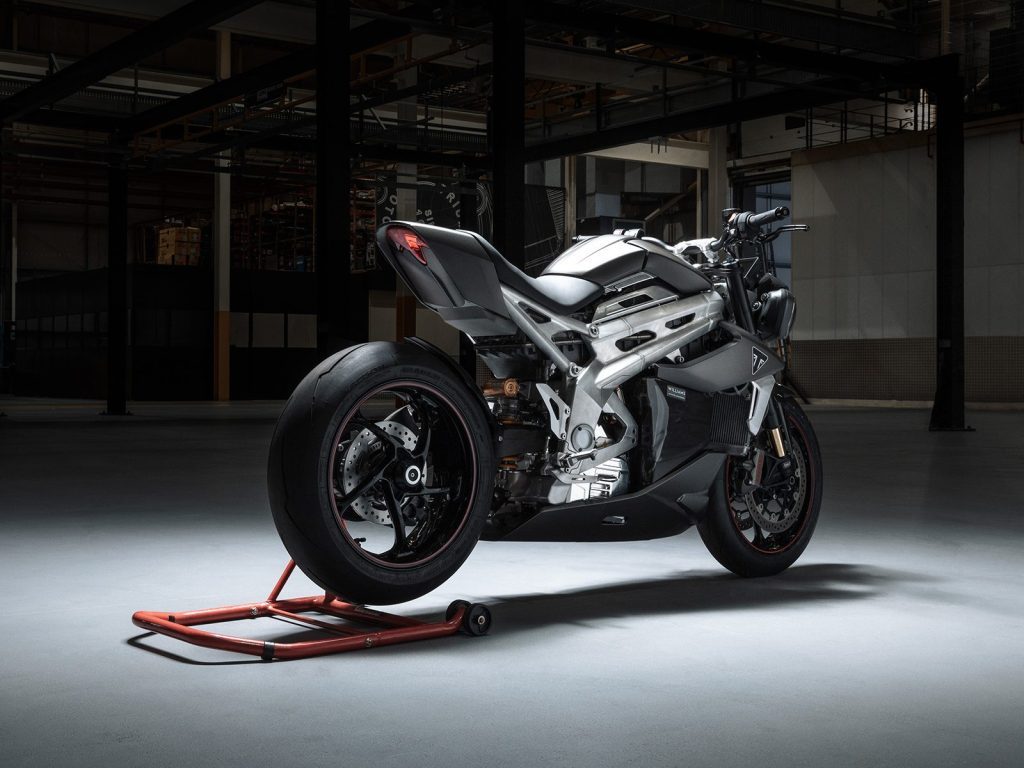 Test rider, Brendon Paash, says the TE-1 delivers a thrilling ride, while being confidence-inspiring, nimble and compact.
"I wish I'd had this at Daytona, that acceleration in this chassis, and how it corners – wow!" He added "I think this would be a really nice motorcycle to ride on the street, just based on how nimble and agile it is, and how light it feels."
Pleased as the team is with its physical attributes, it's also the TE-1 soundtrack that excites, "building to a hair-raising, spine-tingling crescendo" thanks to its unique helical gear pair primary transmission.
The TE-1 successfully met all noise standards set by the R41 homologation tests for wide open throttle, cruising and urban riding.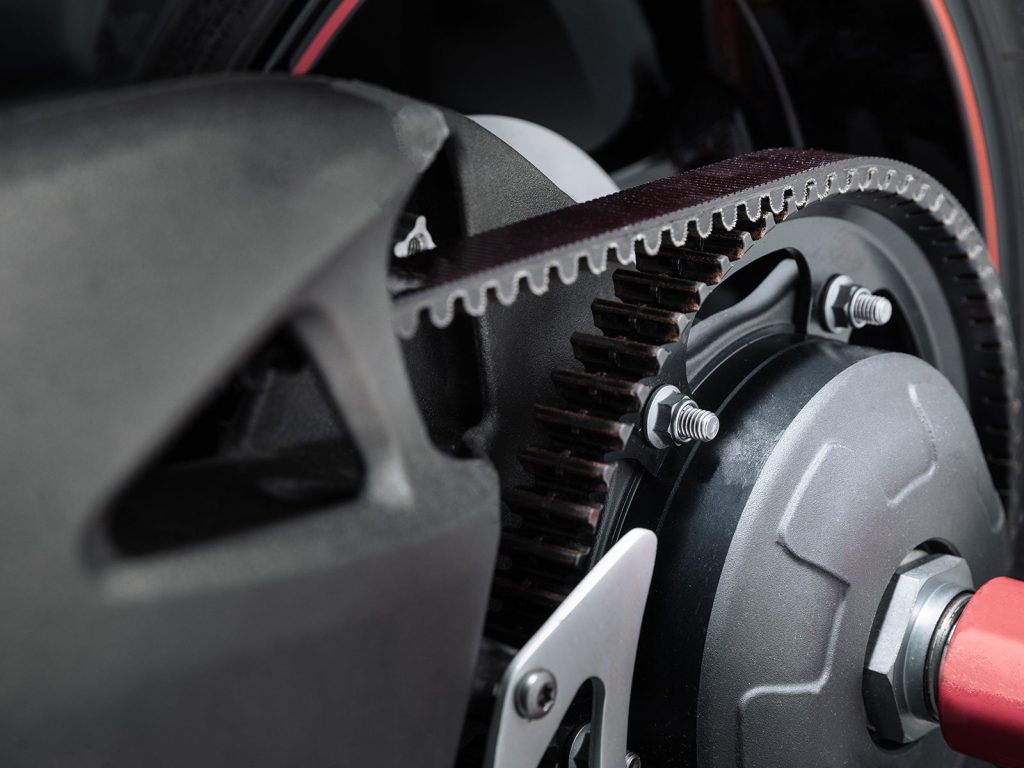 And the final aspect of the bike is its distinctive Triumph style, including its aluminium frame, twin headlights and head-down stance.
For Triumph the TE-1 prototype is all about providing crucial insights and capabilities that will guide future development of its electric road bikes. Nick Bloor, CEO of Triumph Motorcycles concluded "The prototype demonstrator has exceeded many of our initial targets and expectations. Everyone on the team is thrilled with the results we have achieved with our partners, and how the outcomes of the project will feed into the electric future to come from Triumph." 
As Prof. David Greenwood, University of Warwick, commented "We will have to rethink the way we travel, not only transitioning from ICE to electric propulsion vehicles, but also encouraging a modal shift away from private cars. Electric two wheelers have a pivotal role to play in the transport revolution as a zero tailpipe emission option."