Italian coachbuilder ErreErre Fuoriserie recently revealed its retro take on the Alfa Romeo Giulia Quadrifoglio.
The redesign takes inspiration from the 1960s Giulia Tipo 105, with the modern Giulia's panels being ripped off in favour of boxy carbon-fibre alternatives.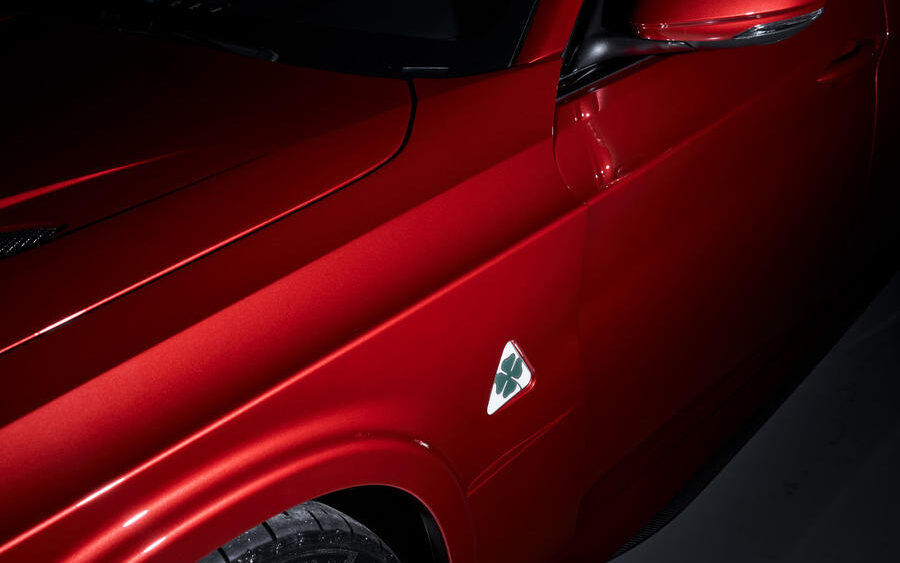 ErreErre is calling the redesign a 'retromod' rather than a restomod as it takes a modern vehicle and introduces retro-styling to its design.
A completely revised front end introduces the quad headlights of old to the modern Alfa, along with two large lower intakes.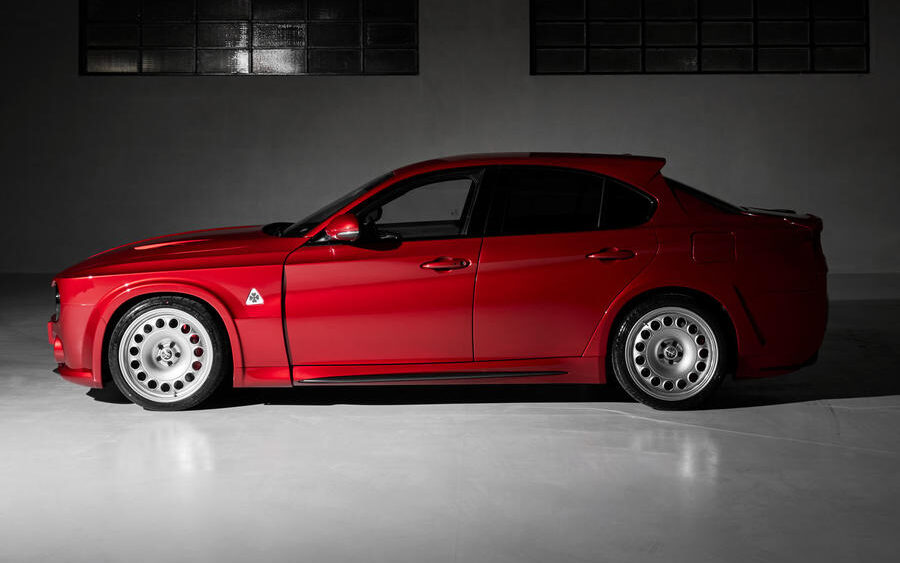 The boxy front fenders are shaped to match the donor car's lines which flow along the car into a swept up rear end.
CNC billet-milled 19-inch wheels that match the modern car's standard wheel specs are reminiscent of classic Alfa Romeos which feature a multiple hole design.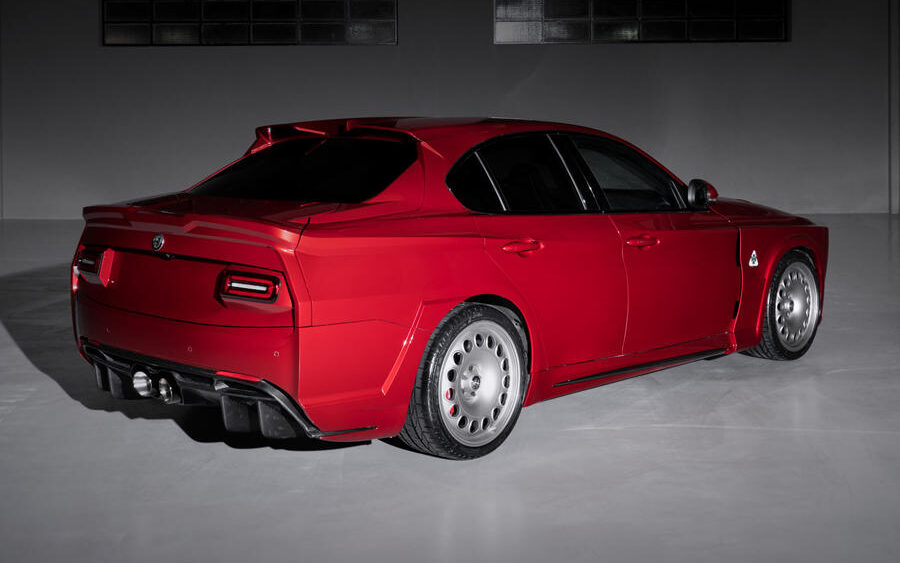 Considering each panel is made from carbon fibre, the Italian coachbuilder says over 200kg is saved over the standard Giulia.
If you want to give your Quadrifoglio the retro treatment, it'll set you back $402,312 not including the $139,990 donor car. However, the first ten cars will be given an $81,438 discount.
No fixed production numbers have been announced.