It's easy to forget that there are new cars selling for under $30k when most of what we drive is double or triple that. And when we say cars, what we mean nowadays is compact SUVs or crossovers.
The latter make the most sense to me; higher riding, enlarged versions of superminis, using the same FWD running gear but with better entry/exit, rear seat space and luggage capacity. Like the Yaris Cross. It's not much heavier than the hatch it's based on, despite the added bodywork (240mm longer, 90mm taller, with 30mm of extra ground clearance).
We've just driven the base version of the Cross, that costs $29,990 and I'm struggling to think of anything under $30k that has quite its breadth of talent. And this doesn't even have the hybrid connection of the other pair in the Yaris Cross line-up. The equivalent petrol-electric GX model adds another $4000 and you'll be needing to do an awful lot of motoring to peg that back. And then there's the even more expensive Limited version for $38,990 which admittedly gets lots of extra spec (heated front seats, surround camera, powered tailgate, and the like). So you pay for the green credentials by buying the hybrids (3.8 vs 5.4L/100km).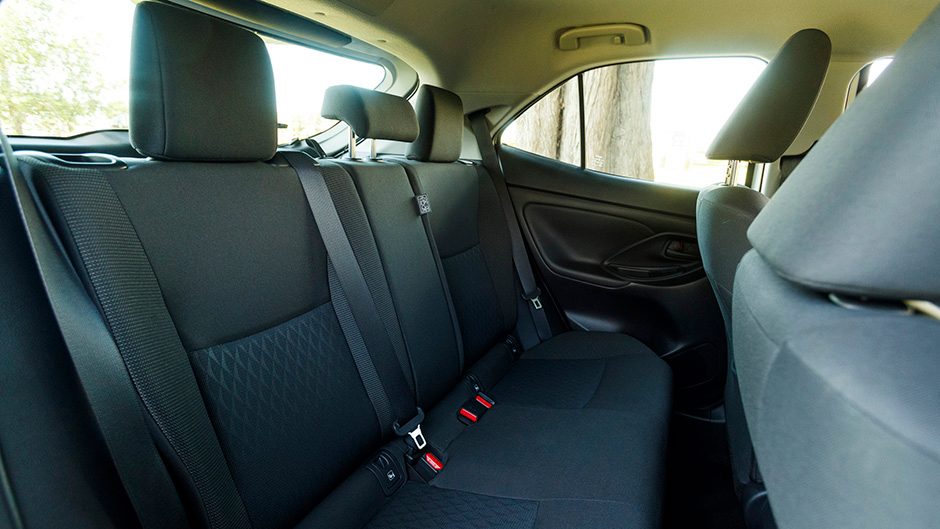 While the base Yaris Cross doesn't come with leather upholstery or comfort entry and pushbutton start, it does get the right safety specification, like adaptive cruise control, lane keeping (easily cancelled), autonomous braking, and blind spot monitoring.
So what else makes the base GX Yaris Cross such a little ripper? For starters, it looks better than the Yaris hatch, at least to my mind. Your mileage may vary. We like the black protective cladding too.
Jump inside and it's nicely put together; some sub-$30k cars feel a bit baggy almost from the word go but this comes across as well built and when you drive it there are no extraneous noises. Moreover, it's surprisingly quiet, and that's not something you necessarily expect of a car that weighs in at just 1160kg. The eco tyres clearly play their part (Yokohama BlueEarths), which means you get to hear more of the three-pot engine – how popular these have become – and the wanna-be-an-auto CVT, with its programmed upshifts.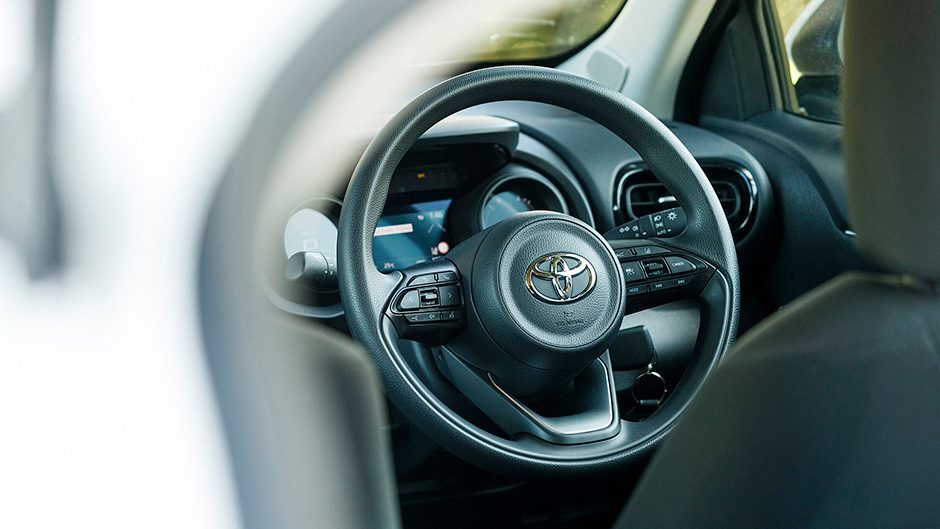 So there are those things. You'd think because its performance creds are so ordinary – 0-100 in 11.1sec, an overtake needing four less – that this would be a bit of a roadblock to other traffic on the open road. But it really isn't and to me that's a bit of a surprise given the engine is another Atkinson cycle unit. These first appeared in Toyota hybrids but are now increasingly used as standalone powerplants. This is another that goes well, particularly in the PWR mode where it is at its most feisty. In the default mode, which you'd call Normal, it goes well enough too, though you need to flex your jandal at times. But given it isn't turbo-enhanced this long stroke unit really does a fine job; round town it eases along quietly at 50km/h with just 1200rpm showing. Hit it a bit and you might see mean fuel use out of town in the sevens, but ease back and fives and sixes are easily possible.
It's best trick though is its light and tasty handling and its luscious ride quality. This has road holding that you simply would not credit of a car running eco rubber. Its steering is noteworthy, turning with real enthusiasm into corners, it's lightweight at the helm, and there's a sense of feel at the urethane rim. Even through rough corners it doesn't get thrown off line, and over big dips there's no bottoming out. It drives way better than I'd have expected.
So it only has manual air con, but we appreciate things like the dual-level floor in the luggage bay, the super-lightweight cargo cover, the extra leg and headroom in the back vs Yaris hatch, 40/20/40 split folding and smartphone compatibility for both tribes. There are also eight airbags and automatic high beam control, crosswind vehicle control, parking sensors at each end and park collision avoidance (it brakes automatically to prevent you plowing into something when reversing), plus 16-inch alloys. And amongst the various YC models, this is the only one that will tow meaningfully, with a max braked load of 1250kg (the hybrids are 400kg).
This is amongst the best things I've sampled lately that on road comes to less than $30k. Drive Happy? Hell yeah.
| | |
| --- | --- |
| Model | Toyota Yaris Cross Limited |
| Price | $38,990 |
| Engine | 1490cc, IL3, EFI, 67kW/120Nm |
| Drivetrain | e-CVT, front-wheel drive |
| Fuel Use | 3.8L/100km |
| C02 Output | 86g/km |
| 0-100km/h | 11.10sec |
| Weight | 1223kg |